Affiliate disclosure: In full transparency – some of the links on this website are affiliate links, if you use them to make a purchase we will earn a commission at no additional cost for you (none whatsoever!). Will this be a problem? This is how we manage to create free content for you. Please know that your trust is so important for us. If we recommend anything, it is always because we believe it is worth exploring. And, buy me a coffee ☕️
One of the biggest benefits of buying from famous brands is that you can rely on the testimonies of thousands or millions of people. This reduces the risk of making a wrong buying decision.
This is true for most products including microphones. It's safer to go for the best microphone brands when buying.
To find the best brands, you need a guide. This article discusses the top microphone manufacturers and which ones are best for each use case. I answer burning questions like;
Which mic brands are best for streaming and gaming?
What are the best vocal recording microphones?
Which mics are the best for live singing?
Let's start with the best singing mic brands:
Best microphone brands for singing
Shure – Excellent choice for singing

Whether you're singing on stage, in the studio, or at karaoke, there is a Shure mic that's perfect for you. For live singing, some of the best Shure mics are SM58, Shure Beta 58A, Shure Beta87A, Shure Beta 87C, and Shure KSM8. If you need a fancier mic on a stand, the Shure Super 55 Deluxe is a great option.
For studio singing, the SM7B is a proven dynamic mic that works well even in poorly treated rooms.
Sennheiser – Great for live performance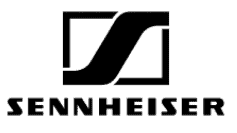 Sennheiser is an audio brand that's popular for its gaming headphones, Bluetooth headsets, and earbuds.
But they also make mics that are great for singing. Some of these mics are affordable even if you're on a tight budget.
Some of the Sennheiser singing mics are e945, e835, e935, and e965. These mics are great for stage use, even if you have a loud band playing in the background.
Read more:
Sennheiser E835 vs E935: The Good, Bad, and Ugly
Sennheiser E935 vs E945: Which Microphone Should You Buy?
Rode – Best for studio

Like many other microphone brands, Rode has mics for different purposes. But their studio singing mics truly excel.
The Rode NT1A combines quality, durability, and an affordable price. It's a great option for starting your studio. The NT2-A is a versatile mic for a single person or group singing; all that's needed is to switch the pickup pattern.
If you like the tube mic sound for singing, the Rode K2 would be perfect. It has a wide dynamic range and captures the richness of the voice.
Also read:
Rode NT1 vs NT1A: Which is Best for Crisp-Clear Vocals?
Rode NT1A vs NT2A: Which is the Best Vocal Mic?
Best microphone brands for streaming and gaming
Blue – My go-to brand for streaming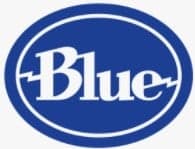 Blue microphones are designed to look good on your streams. From the cute cylindrical shape of the Blue Yeti to the ball shape of the Snowball Ice.
Blue mics always look great on screen. But it's not all looks; they also sound great. Additionally, they are USB mics, which means you simply need to plug them into your computer to start streaming.
Audio monitoring is also super easy because Blue mics come with headphone output jacks that you can use to listen to yourself directly.

Recommended posts:
Best Affordable Blue Yeti Alternatives That are Affordable
Blue Yeti vs Rode NT USB vs AT2020: The Ultimate Showdown
Best Mics For Twitch Streaming
Audio Technica – Great for PCs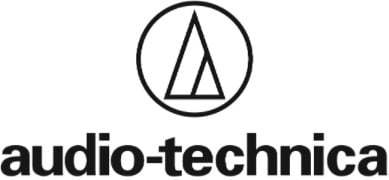 Audio Technica has several microphones that work for streaming and gaming, but 3 options stand out. The AT2020 USB is a plug-and-play mic that is great for PC gamers and streamers. It has a sturdy build and gives your teammates and audience a great listening experience.
AT2040 takes the audio quality up a notch, but you'll need an audio interface to connect it to your computer because it's an XLR mic. An external soundcard or audio interface may cost you extra, but it's worth it. you'll be able to play and stream from old and new consoles, PCs, tablets, and phones. The AT2040 gives you the professional quality of studio mics with the build of a streaming or podcasting mic.
Read:
AT2020 VS AT2035 VS ATR2100 VS ATR2500 – A Showdown!

Hyper X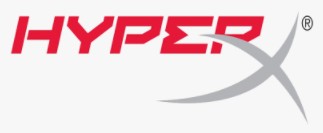 Unlike Audio Technica and Shure, HyperX is not an audio gear brand. They make gaming gear. So, the only mics they have are gaming mics. The HyperX Solocast and Hyper X Quadcast are designed for gamers, streamers, and podcasters who just want to connect with their audience and not worry about audio technical stuff.
The mics come with desktop stands, headphone monitoring, and USB plug-and-play features.
Razer

Razer is also a gaming-focused brand that makes everything from computers to headsets and microphones.
Razer mics are designed for gamers, but they are also great for streaming and podcasting. If you only need a mic to improve your comms in party chats and game lobbies, the Seiren Mini is a great choice – it's much better than headset mics. But if you plan to turn your gameplay into streaming content.
The Seiren Elite and Seiren X would give you that extra quality. You don't need to worry about setting up Razer mics – they come with desktop stands, USB ports, and headphone monitoring.
All these features are activated simply by plugging the mic into your computer.
Read:
HyperX QuadCast vs. Razer Seiren X: No Brainer Choice
Blue Yeti vs HyperX QuadCast: Best Streaming Mic Is….
Best microphone brands for recording
Neumann – Best for vocal recording

Neumann microphones are top tier. If you want the best vocal recording mics that capture all the richness of the natural voice. Neumann mics are the answer. However, this level of precision comes with a price. The U87, TLM 102, and TLM 103 are some of the popular Neumann mics for vocal recording. For recording instruments, that have the KM 184 and KM84, which come in singles or stereo pairs.
Other Neumann mics are the U67, U87 Ai, and BCM 705. These mics are renowned for their high precision, so you must be sure that your room is well treated before spending the big bucks.
AKG

AKG's most famous mic is the C414. It is arguably the most versatile mic in the world. It's useful in almost any audio recording scenario. It gives you five different polar patterns and filters to improve your sound.
If you will have only one recording mic in your studio, it should be the C414. AKG has some more budget-friendly recording mics as well, including the C214 which comes in singles or as a matched pair stereo set.
3Dio

3Dio manufactures mics that record super realistic audio. The mics are designed to capture audio just like human ears; this is obvious from the design.
Some of their products are the FS Binaural Microphone, FS XLR Binaural Microphone, and FS Pro II Binaural microphone. These mics are great for ASMR, live music, and other audio recording situations where you need each object's position represented accurately.
FAQs on best microphone brands
Which microphone is best for streaming?
One of the best streaming mics is HyperX Quadcast S, but some other mics may suit your needs better. This article discusses other options that could be perfect for you.
What mic do most YouTubers use?
YouTubers who stream mostly use mics like the SM7B and AT2020USB. They also use other mics depending on the kind of content they create. This article explores all these options with their features and benefits.
What mic does every streamer use?
Streamers mostly use USB mics, which could be a Rode Shure or Audio Technica depending on budget and features. This article shows you which microphones are best for streaming and why.
Why do streamers often use condenser mics?
Condenser mics are generally more sensitive, which is why streamers often use them. However, some dynamic mics may even do the job better. Learn more in this article.
Are USB mics good for Discord?
Yes, USB mics are good for Discord because they are easy to set up. In this article, you will find some of the best USB mics for Discord, party chats, and gaming.
Wrap up
It's a long list of brands, but there are some microphone makers that I didn't mention.

However, when looking for a microphone for recording, streaming, or gaming, this is a good place to start. These brands have mics used by millions of people who testify to their quality. You're less likely to go wrong with a tested and trusted name.
Hi, I'm Jennifer I'm a passionate singer and an audiophile from Detroit, MI. 
I'm on a mission to help music creators to create fine music that help them position uniquely in the saturated music space.
Follow my blog for regular content :-)