Best Sound Quality
Logitech for Creators Blue Yeti USB Mic for Recording&Streaming on PC&Mac, Blue VO!CE effects,4 Pickup Patterns,Headphone Output&Volume Control, Mic Gain Control,Adjustable Stand, Plug&Play–Satin Red
Tiltable Design
RØDE NT-USB Versatile Studio-Quality Condenser USB Microphone with Pop Filter and Tripod for Streaming, Gaming, Podcasting, Music Production, Vocal and Instrument Recording
Prevents Distortion Efficiently
Razer Seiren - Professional-Grade High-Definition Studio Sound USB Digital Microphone
Best Sound Quality
Logitech for Creators Blue Yeti USB Mic for Recording&Streaming on PC&Mac, Blue VO!CE effects,4 Pickup Patterns,Headphone Output&Volume Control, Mic Gain Control,Adjustable Stand, Plug&Play–Satin Red
Tiltable Design
RØDE NT-USB Versatile Studio-Quality Condenser USB Microphone with Pop Filter and Tripod for Streaming, Gaming, Podcasting, Music Production, Vocal and Instrument Recording
Last update on 2023-09-21 / Affiliate links / Images from Amazon Product Advertising API
Are you in the market for the good mic for twitch streaming? If yes, fantastic! This article is for you.
If you are on a budget, no problem, we will be presenting you with the cheap and best streaming mics.
The amount of online content has practically exploded in recent times.
Since people spend more time on the internet these days, there is a massive demand for quality content.
The gaming audience is not left out of this. As a result, more gamers are exploring the streaming option.
While there are different options for game streaming, Twitch offers a platform that is custom made for gamers.
For effective interactions, you need a good mic so that your audience can hear you clearly. So which mics are best for Twitch streaming?
Cardioid

Omni

Bidirectional

Stereo

Best streaming mic with tiltable design

Excellent noise rejection

Best budget microphone for streaming

Easy setup for plug and play recording

Cardioid

Omni

Bidirectional

Stereo
Here are our top 7 mics for twitch streaming
Specifications:
3 Condensers
Patterns : Cardioid/Omni/Figure-8/Stereo
Resolution: 16-bit/48kHz bit rate
Dimensions – 4.9 x 4.7 x 11.6 inches
Custom 3-Capsule Array
Sound quality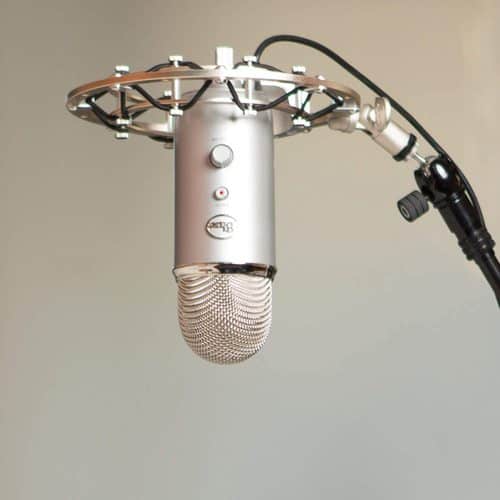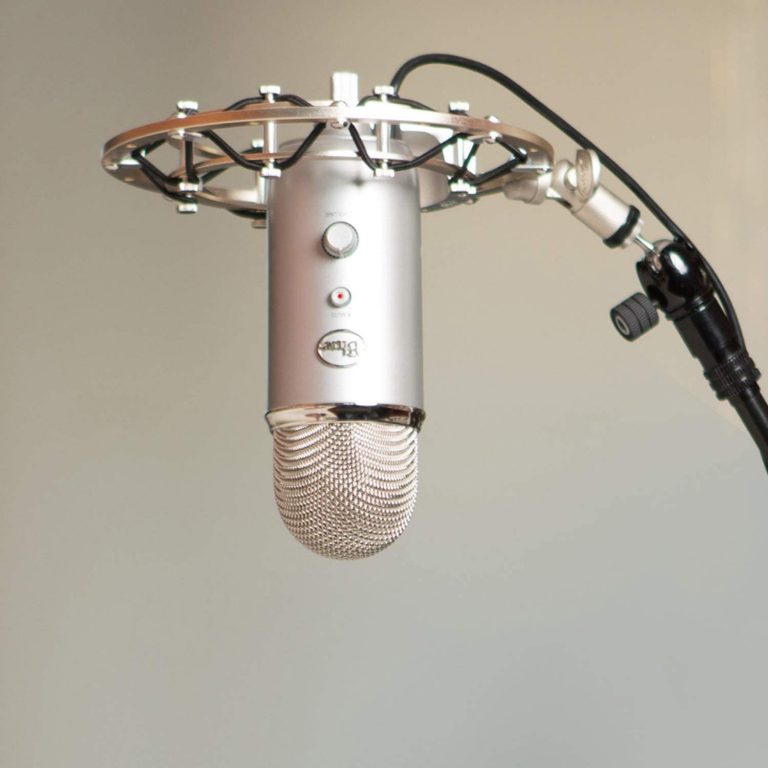 Yeti is surely one of the best sounding mics on this list. It has both the depth and the brightness needed to capture your voice perfectly. The frequency response is close to natural.
This means the mic does not add its own color to your recording. What you record is what you get.
This is generally an advantage, although some mics tend to adjust your voice to give more clarity. While Blue Yeti does not do that, it still sounds bright enough if the recording is decent.
Features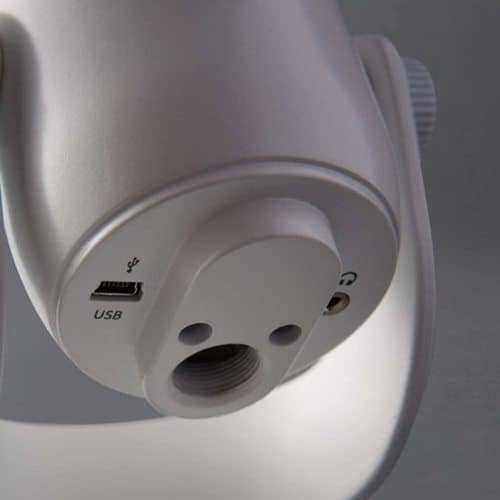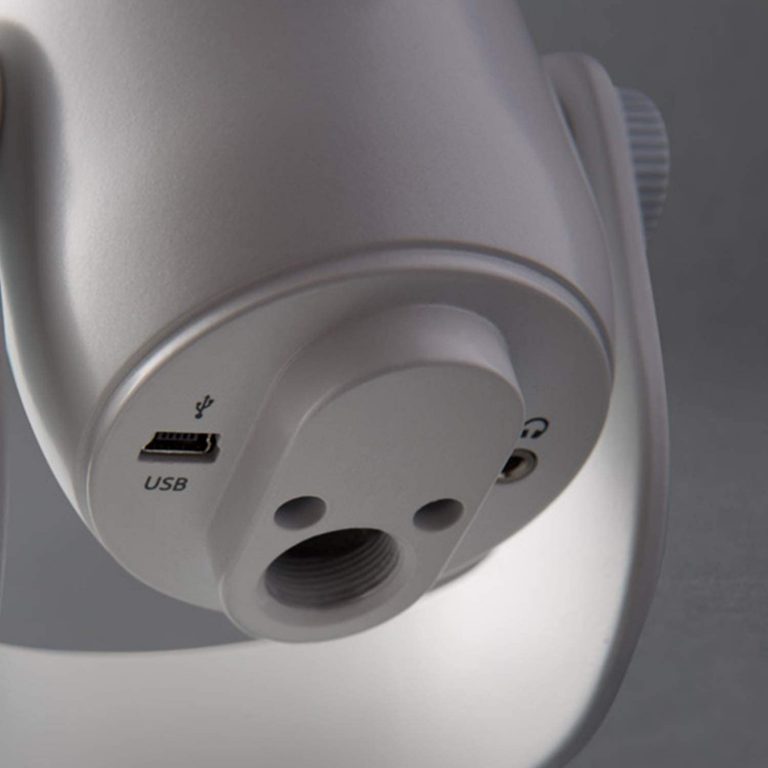 The Yeti has everything you want from a Twitch streaming mic. A headphone port for monitoring, headphone volume control, and a mute button.
Additionally, it gives you four different pickup patterns to choose from – omnidirectional, cardioid, stereo, and bi-directional patterns.
If you're streaming on twitch, the cardioid pattern will work best.
However, an omnidirectional pattern can be useful if you have a gamer friend over and your team up for the stream. It may even be cooler than when it's just you.
The Yeti is also very easy to use. It is a USB mic, so it can go directly into your computer without a third-party interface. Also, you don't need any extra drivers for it.
Specifications:
Dimensions 2.44 x 1.97 x 7.24 inches
3.5mm stereo headphone jack
Capsule: 0.50"
Resolution: 16-bit
Frequency Range: 20Hz – 20kHz
Maximum SPL: 110dB SPL (@ 1kHz, 1% THD into 1KΩ load
Polar Pattern: Cardioid
Acoustic Principle: Pressure Gradient
Sound quality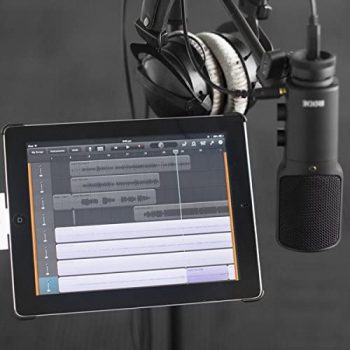 In terms of vocal clarity, The NT-USB does a good job. Also, it's a cardioid mic, so there is a minimal intrusion from background sounds like keyboard noise.
Basically, anything that is not in front of the mic is not captured. The mic also comes with an internal pop filter. It helps to reduce the effect of plosives in your voice.
The pop filter is a thoughtful addition by Rode. Adding an external pop filter may make your setup look a bit clumsy.
In fact, if you're using the desktop stand, there's no provision for an external pop filter. The audio sounds very much like the original voice, with only a slight bump to make vocals clearer.
Features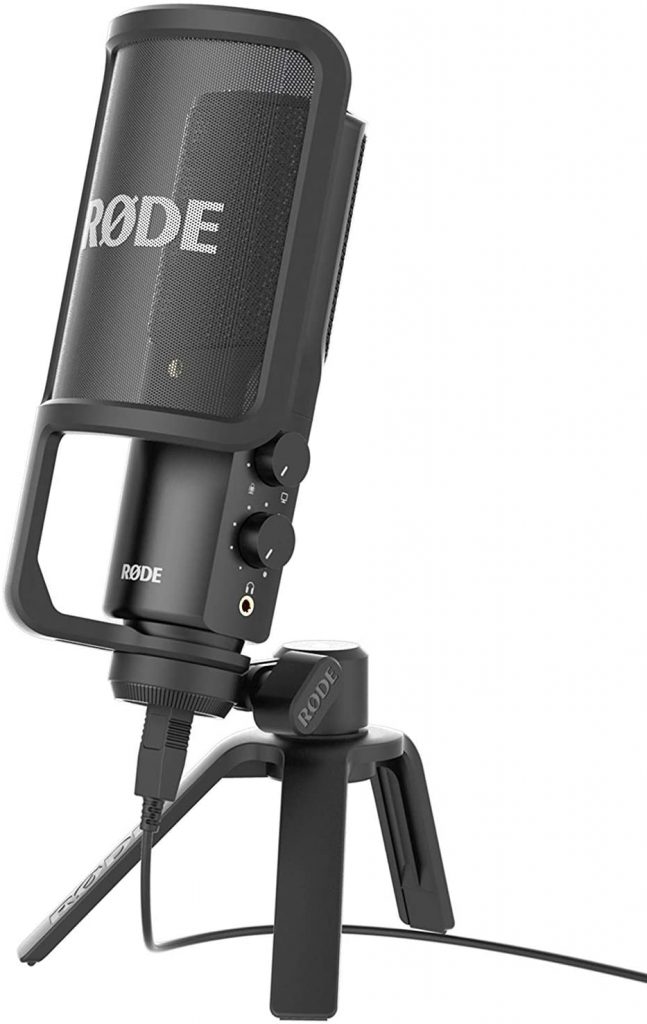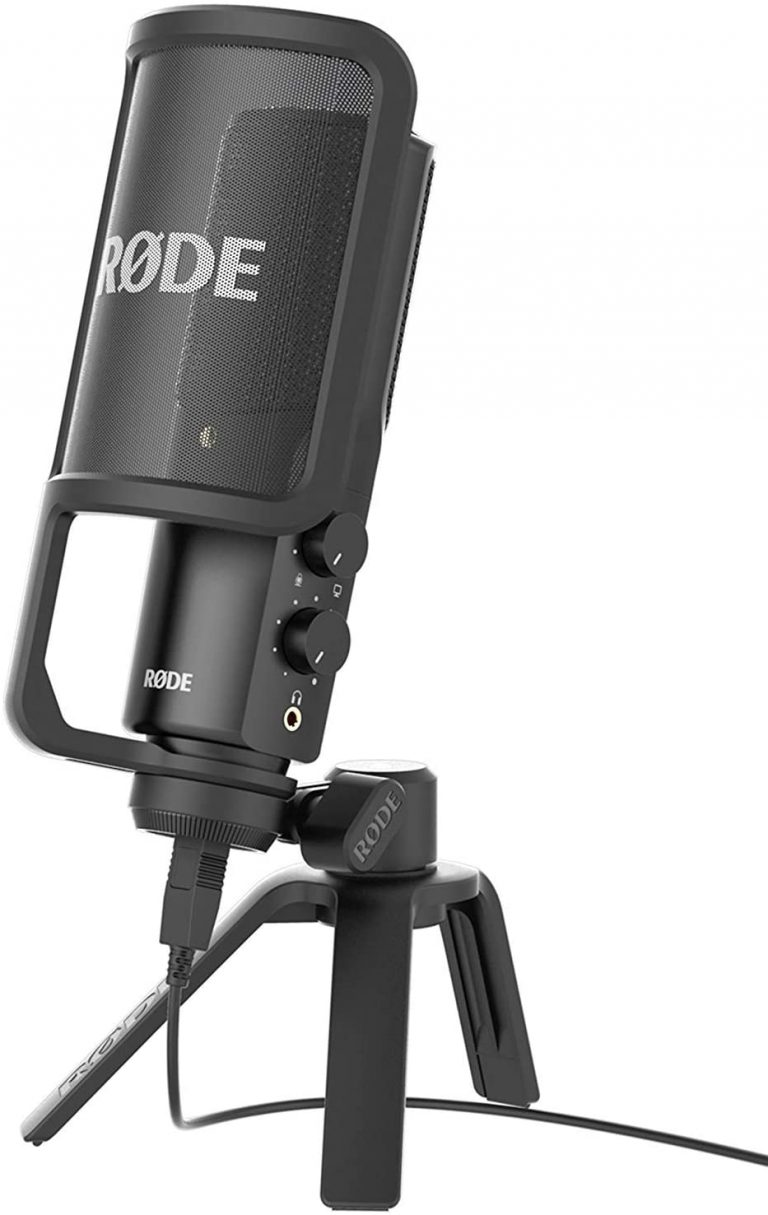 Rode NT-USB is quite functional in its design and features. It's solid and built to last.
Additionally, if you use the tabletop stand, you can tilt the mic up to your face. This makes it easier to catch your vocals more clearly.
Another convenient feature is the USB connection. It removes the need for any external audio interface or additional drivers.
Once you plug the mic into your computer's USB port, you're good to go. You can also test the mic volume by using the headphone monitor port.
However, you can only use it for testing, because you also need to listen to your game audio via gaming headsets.
Specifications:
Sample/Word rate: 44.1kHz/16-bit
Frequency response: Position 1-3: 40-18kHz
Polar patterns: Omni directional or cardioid
Weight: 460 gram
Dimensions: 325 millimeters (circumference)
Gain Control: -10dB PAD
Sound quality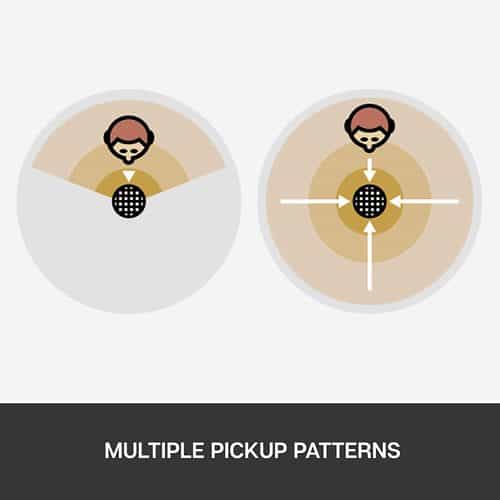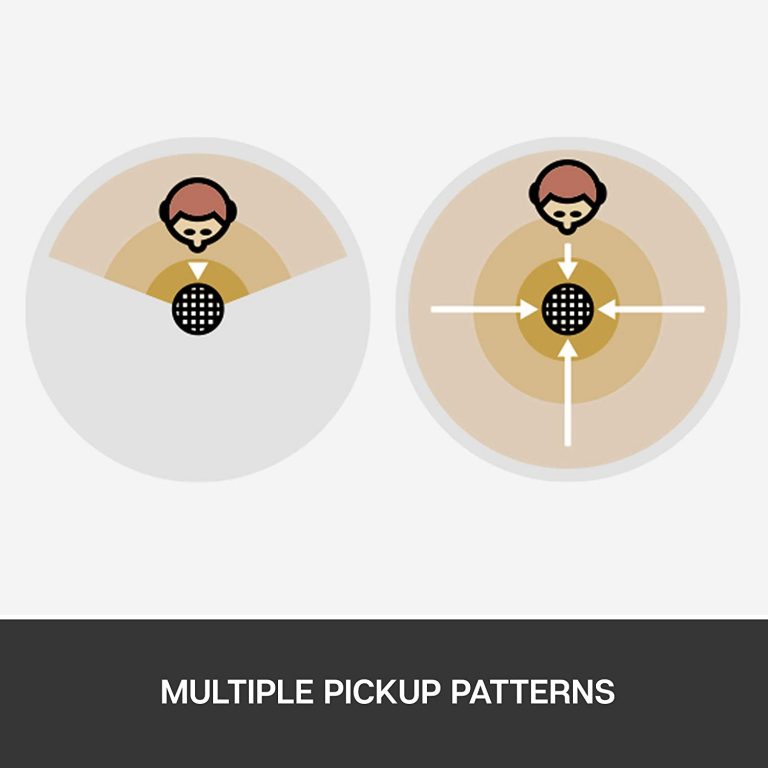 The Blue Snowball may not have multiple pickup patterns, but its sound quality is far better than what is obtainable with even the best surround sound headphones.
The frequency response is not neutral, which I think is a benefit.
Since the mic is designed for podcasting and related stuff, the frequency response has a presence boost.
The slight lift makes your voice more audible and brings it above other distracting sounds.
Speaking of distractions, the mic has some considerable self-noise, so you may hear a slight hiss when recording at high gain.
The mic is also quite soft on low-frequency sound. This isn't an issue for Twitch streaming though. In fact, it's a plus because it will reduce low-frequency background noise.
Features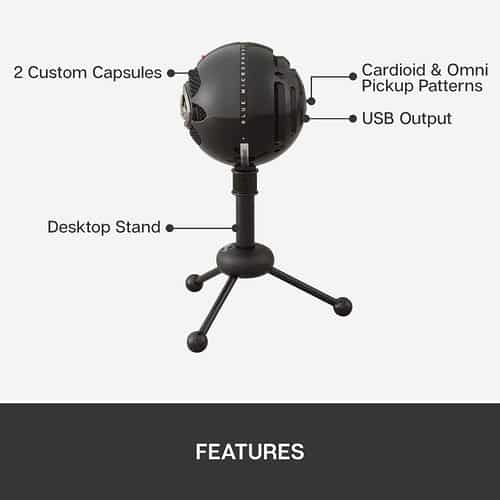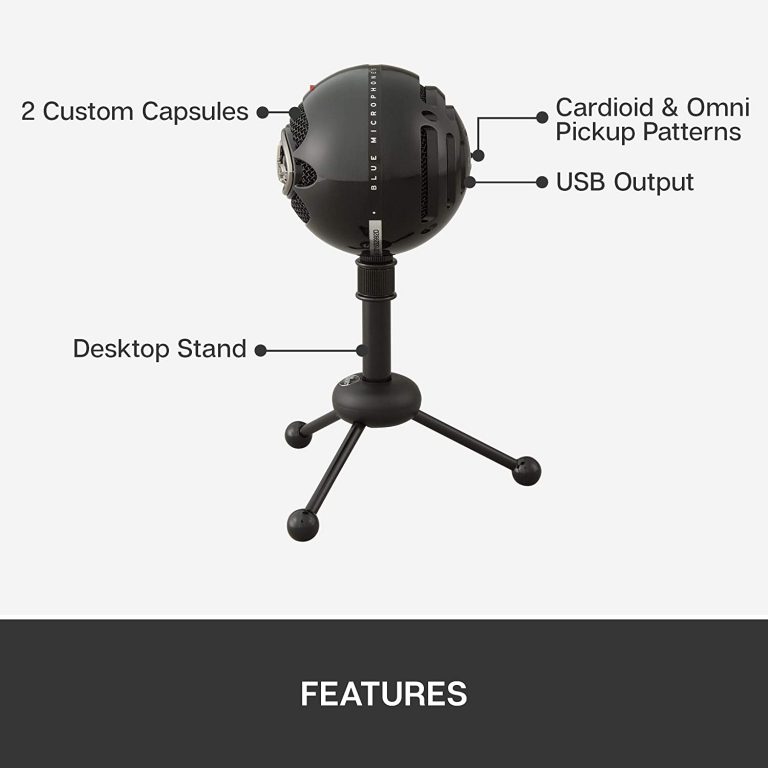 Snowball has two polar patterns that you can choose from; omnidirectional and cardioid polar patterns.
It also has a 10db pad, just in case, your voice is super loud. Interestingly, you can only have the pad while using the cardioid pattern.
It doesn't work with an omnidirectional pattern. For your Twitch streams, you only need the cardioid option.
Omni pattern will increase the ambient sound in your audio. On the flip side, it has less proximity effect, no rumbles when you talk close to the mic.
Specifications:
Frequency response of 20hz–20khz
1/8" Stereo headphone output
25mm diaphragm USB studio condenser microphone
Sample Rate: 44.1kHz/48kHz
Bit Depth: 16-bit
Polar Pattern: Cardioid (unidirectional)
Sound quality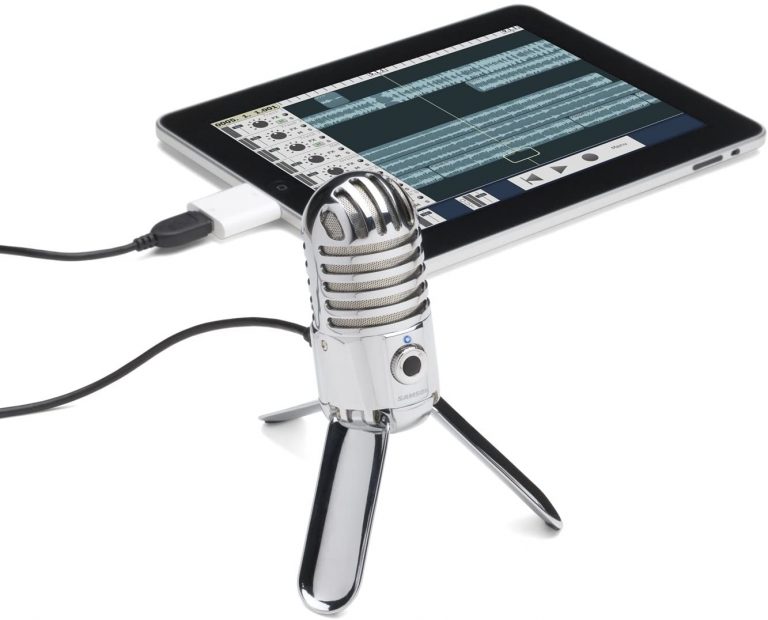 Being a USB mic, the Samson Meteor has a considerable amount of self-noise. It's what you expect of most USB mics anyway.
This noise is not loud enough to ruin your audio, but it can be noticeable if you're capturing audio at high gain. The frequency response is not flat, so you don't exactly get what you put in.
However, it doesn't make your voice worse, it only emphasizes the frequencies that make your speech clearer while streaming.
The result is that you have a crisp clear speech while less important frequencies are reduced.

Even without a pop filter, the mic handles plosives decently. It also delivers bright speech without too much sibilance.
Features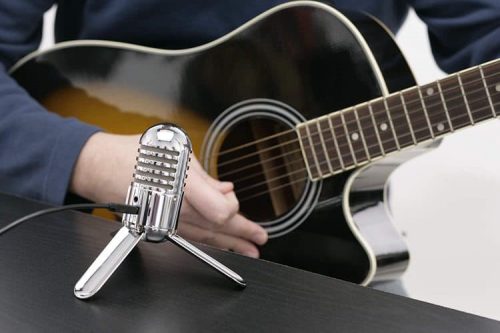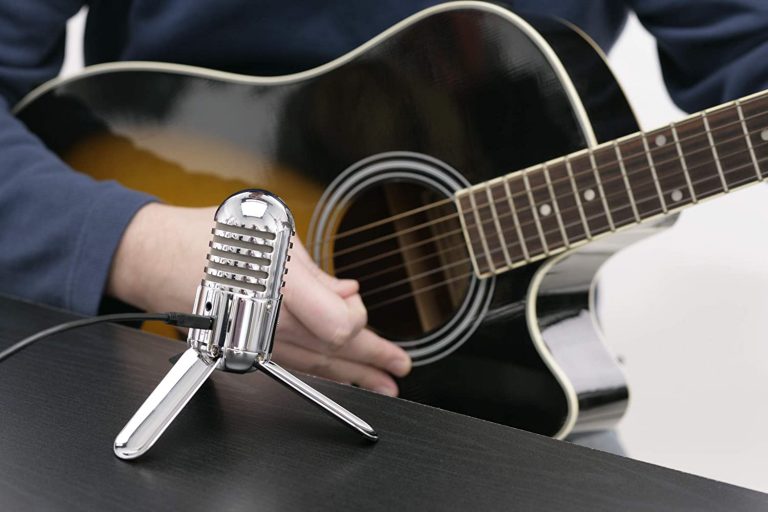 Regardless of the operating system, you're working with, the Snowball setup is as easy as plug-and-play.
You don't need any special drivers or external hardware to make it work. This mic records audio at 16-bit, 48kHz, which is considered CD quality. It's not as high as the Yeti, but it works just as well for Twitch.
You can monitor your audio through the headphone port on the mic. Also, you can mute the audio if you want to stop the mic from capturing your voice for a while.
To control the mic's volume, you need to do that on your computer. The Meteor does not have a built-in volume control button or knob.
Specifications:
Signal-to-noise ratio: 114dB
Frequency response: 15Hz – 22kHz
Headphone amplifier: Impedance: > 16ohms;Power output (RMS): 130mW
THD: 0.009%
Sound quality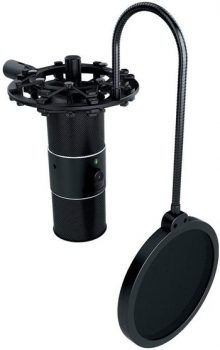 At high gain levels, there is a slightly audible noise beneath the speech. I half expected this to happen with the USB mic, but it's still a con in my books.
To reduce this effect, you can dial down the recording gain. This means you would have to talk loud enough for the mic to catch your voice clearly.
Speaking of voice capture, the Razer Seiren adds a certain color to the sound that you may or may not like.
The idea is to prevent distortion with some automatic dynamic processing. The distortion is prevented, but with slight changes to the original sound. Again, if you record at low gain, you can avoid these effects.
Features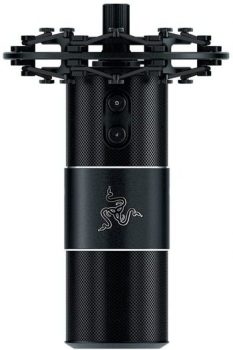 The Razer Seiren has multiple pickup patterns, like most other mics on this list.
However, for Twitch streaming cardioid works best. Some people prefer omni, but you will need to prevent background sound. The Seiren also has a headphone jack for monitoring.
This is needed in any gaming microphone to know what your audience is hearing.
However, you would need to switch your headphones back to your game audio.
Also, you can adjust the volume of your audio easily by turning the designated knob. This knob will come in handy when you notice the noise coming up.
Conclusion
All 5 microphones are effective for Twitch streaming, but my top 3 are Blue Yeti, Rode NT-USB, and Razer Seiren.
Blue Yeti simply has the best sound quality of the lot, but this class comes at a cost.
NT-USB wins my heart because of its tiltable design. When using the cardioid pattern, it can make a world of difference when you can adjust the mic's direction.
I picked Razer Seiren because it prevents distortion efficiently.