The four Audio Technica microphones we're comparing today AT2020 vs AT2035 vs ATR2100 vs ATR2500 are unique in their own ways.
The AT2020 is a cardioid condenser mic with the traditional shape of Audio Technica studio mics. Although different models have been manufactured after it, the AT2020 still retains its position as a tough guy that can be a producer's best friend for a long time.
AT2035 is another great microphone, is a cardioid condenser with one of the widest frequency responses you would find today.
The ATR2100 is a USB and XLR compatible mic, also known as a plug-and-play since you don't need any extra gear or driver to hook it up to your computer; just the USB cable.
It's quite different from the rest though; it has a handheld design, and it's a dynamic mic. The ATR2500 looks more like the first two mics, in design and classification. It's a cardioid condenser mic.
However, connection-wise, it leans more towards the ATR2100; it's a USB microphone, also plug-and-play.
Let's move on and find out who takes the cake in AT2020 VS AT2035 VS ATR2100 VS ATR2500.
AT2020 vs AT2035 vs ATR2100 vs ATR2500: Let's settle this
Build and design
The AT2020 has a cast metal frame. The external cover is quite thick, and it looks and feels solid as soon as you handle it. The capsule is protected by a tough wire mesh that's obviously built to last.
Audio Technica is not taking any chances with protection at all and it shows; you can barely see any internal parts of the mic no matter how hard you peep in. The AT2035 compared with AT2020, on the other hand, is made of plastic.
However, this is not a sign of weakness; the particular plastic used here is high-strength plastic. I think it's Audio Technica's way of eating their cake and having it; a lighter microphone, which is also very strong.
It comes with an elastic suspension, which means the mic is held in place by friction only. It also comes with its own shock mount.
For the ATR2100, Audio Technica decided to look on the bright side and give this one a brushed aluminum finish, which is quite unusual of them.
The body and grille are also all-metal, which, in a way guarantees some level of durability. The ATR2500 is one mic that has a metal body but still manages not to feel solid.
To be honest, the metal used is not so thick anyway. This is not to say the mic is actually weak, because it's not; but it's not the strongest either; let's just say it's in-between.
This shouldn't be a problem for most responsible users though, especially if you're the one handling the mic by yourself.
Audio Technica is not too big on aesthetics, as you may have noticed. They seem to be more performance-oriented, which is a good thing.
If I'm buying a mic, the first thing on my mind in sound quality, not how they look; and these mics look good enough, unless you're using them in a music video.
This is why I'm not surprised that all four mics are available in one color each. The AT2020 and AT2035 come in all black, and the ATR2100 and ATR2500 are silver in color.
The AT2020 has a smooth body all around, no switches or knobs, any adjustment you have to make must be done in your DAW. You may feel that this gives you fewer hands-on control, but on the other hand, it can save you some stress.
Imagine you finished recording with a roll-off switch on, and for your next recording, you forgot to switch it back, even though you didn't need the roll-off anymore. No, it's not ridiculous; we all make mistakes.
The AT2035 has a switch that allows you to choose a flat response, an 80Hz low-frequency roll-off, or a 10db pad, just in case your sound source is loud.
If you're recording yourself, these settings can give you more control, and even help you have a better recording. Just remember to check the switch before every recording to make sure it's in the right place.
The ATR2100 has just the on/off switch and headphone volume control. The volume control does not affect what goes on in your DAW or your recording; it only adjusts the headphone monitoring volume.
This is similar to the ATR2500, except this one does not have an on/off switch; just the volume adjustment.
The ATR2100 is the lightest of all the four at 269g, followed closely by the AT2020 weighing 345g. The ATR2500 weighs 360g while the AT2035 is the weightiest of all at 403g.
This is quite funny, considering the fact that it's the one made of plastic. All four mics are relatively lightweight since they weigh less than 500g. Even if they didn't, it should only matter with the ATR2100, since it's the only handheld among the four.
Features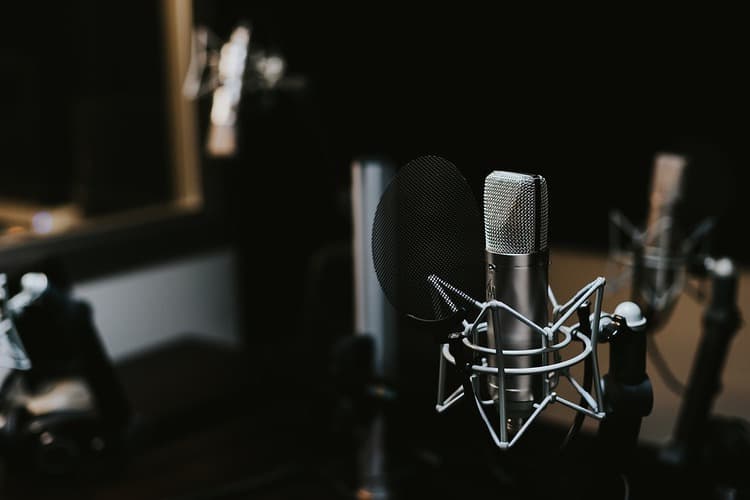 Unpacking the AT2020 from its box, you get a screw in stand adaptor that you can use to attach it to a mic stand, the warranty documentation and the manual, all in a black pouch; and of course the mic too.
The AT2035 box has similar contents, with an extra; a pop filter. This is a really nice addition for users who record vocals. The ATR2100 comes with the stand clamp, a tripod stand, 2m USB cable, 3m XLR cable and the mic itself.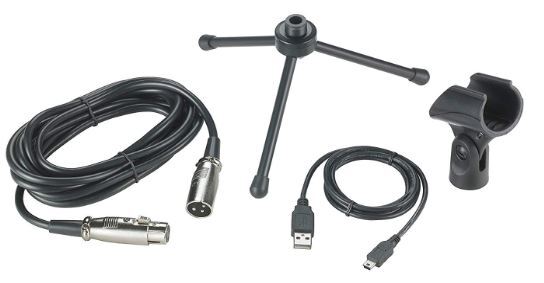 As you can see, this is a lot; seems they're trying to set you up for your career right off the bat. The ATR2500 also comes with a tripod, the adaptor to attach it to the tripod a USB cable and a manual.
Although the AT2020 has a pop screen under the grille, you still need to use a pop filter, especially if you're recording musical vocals. This is even more important because the mic has no low-frequency roll-off options, hence a high possibility of having excessive plosives.
If you purchase the AT2035 a pop filter comes as part of the package. This is in addition to the 80Hz high pass filter and 10db pad switch.
You shouldn't have any problem with plosives when you combine all these. Be careful though, so you don't end up thinning out your recording.
The ATR2100 also has a high pass filter and a 10db pad. The high pass filter really comes in handy here, since its a handheld mic. If you're not putting it on a stand, you can't have a pop filter in front of it.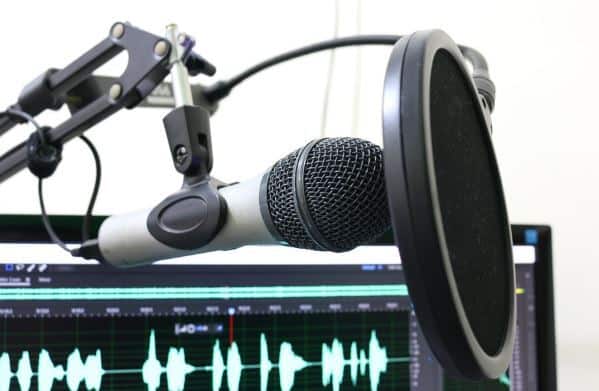 At best, you can use a windshield, but we know what windshields do with high frequencies. So your best bet, when holding the mic is to have the high pass filter on.
The AT2020 needs phantom power up to 48V to drive it. This can be provided by a capable mixer since it's an XLR mic or an audio interface. Your computer USB port cannot provide this kind of power, even if you use an adapter.
The AT2035 and AT2020 both needs similar power. On the other hand, the ATR2100 and ATR2500 need just the 5V that can be supplied via your computer's USB port. This makes sense since both mics have USB connection ports.
It's also worth mentioning, that the ATR2100 is the only dynamic microphone here. The other three are condenser mics.
Of course, we generally believe that these types of mics have their specific uses, but more often than not, what determines the performance of a mic in a particular situation goes beyond whether it's a dynamic or condenser mic.
All the mics are low impedance mics, which means they all have impedance ratings of less than 4000 ohms.
Hence, they would work well with most mixers and audio interface. However, if you'll be hooking any of these mics up to a medium or high impedance mixer, Audio Technica has a mic line matching transformer that you can use.

Interestingly, all of these mics have a cardioid polar pattern only. Although it has a negative effect on versatility, you have the advantage of good off-axis sound rejection in all the mics; maybe a little more on the ATR2100 than the others because it's dynamic.
Sound quality
There's a lot to say about how these mics sound. As you will later notice, all of these mics have different tonal characteristics, which make them fit for different uses.
First, let's talk about warmth.
For those who don't know, warmth is that quality of a vocal that makes it sound a bit thicker, in a sweet way. The mic captures the full vocal quality rather than just pitch or tone.
The frequencies that help achieve warmth are low mid. The AT2020 has this warmth on lockdown. It gives the vocal just enough thickness in that low mid-range without spilling into the lower frequencies.
You realize how cool this is when you remember that the AT2020 has no switches, so there's no high pass to prevent any spillovers. The AT2035 does not do badly in this aspect too, just that it has a little spillover effect on the bass frequencies.
There's an 80Hz roll-off switch that can help, but it may thin out the vocals a bit. The overall effect that this has, is that the AT2035 will capture standard recordings for you, but the "wow" effect only applies to some voice types. While deeper voices will be decent, lighter voice types will flourish.
Even though the ATR2100 is a dynamic mic, it does pretty well in delivering warm vocals. However, you should be careful while using it for deeper voices, especially when it's handheld, without a pop filter.
You need to watch the distance between the mic and your mouth, to avoid unnecessary bass buildups. The ATR2500, although a condenser mic, delivers similar vocal warmth as the ATR2100.
Another important part of a mics vocal delivery is clarity. This characteristic describes the intelligibility of vocals. How clear the vocal is, and how well that clarity is delivered?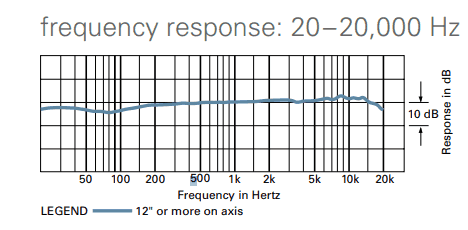 The AT2020 has some subtle lift in the high mids and higher frequencies that gives vocals some presence. Its frequency response is 20Hz to 20000Hz, so there's also some "air" that gives the vocal an extra sparkle.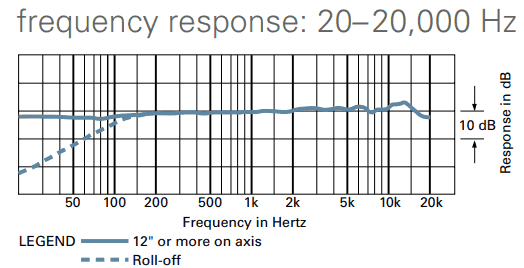 The AT2035 has smooth presence and clarity; nothing dramatic, that could make some voice types sound harsh, just enough to make the vocals cut through the mix. It has a frequency response of 20Hz to 20000Hz.
Both the ATR2100 and ATR2500 have a decent presence and clarity representation, but you can only expect so much from both since they have a high-frequency boundary of 15000Hz.
The AT2020 has a maximum SPL of 144db. This is high enough to take almost any vocal volume thrown at it without any distortion. Also, close-miking can be done easily without any danger of vocals clipping.
This high SPL is one of the reasons the AT2020 is a good choice for a studio mic, plus you may not even notice the absence of a pad option since the mic can work with high gain audio.
The AT2035 combines a 10db pad with a high SPL. The figure is put at 148b/158db, depending or whether or not you have the pad on.
This combination makes the AT2035 even more versatile. Audio Technica does not specify the maximum SPL for the ATR2100 and ATR2500.
From my experience, when this is the case, it usually means the maximum SPL of the mic isn't high. Hence, you may have to rely on the first-hand experience to get a feel of what the mic can take.
Talking about self-noise, the AT2020's figures are surely higher than some other popular mics, but this does not translate to loud noise that spoils the recording.
It only becomes audible when your sound source is not quite close to the mic. If you're doing a recording that may be affected by the self-noise, I suggest you use a close-miking method, while watching out for the gain.
The AT2035 is a low self-noise mic. Background noise while recording is an entirely different thing, but when we're talking about the noise contributed by the mic itself, the AT2035 proves to be a relatively quiet, low noise mic.
The ATR2100 has a frequency response of 50 – 15,000 Hz and is also a low noise mic, but you'll find out that if you connect and use it via the USB port, it gives a little more self-noise than when you use the XLR.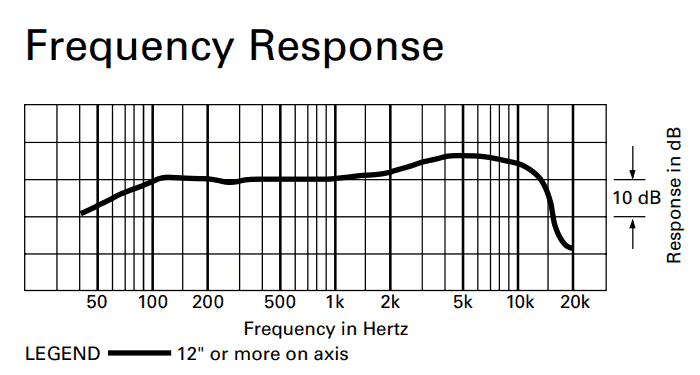 This is not to say you should avoid using the USB port; the noise is not loud enough to affect the vocals; some users may not even hear it.
The ATR2500 with a frequency response of 30 – 15,000 Hz has a similar self-noise as the ATR2100 USB mode. However, it is also worth mentioning that handling noise is limited in the ATR2500, so a little fiddling here and there while holding the mic should not cause you problems.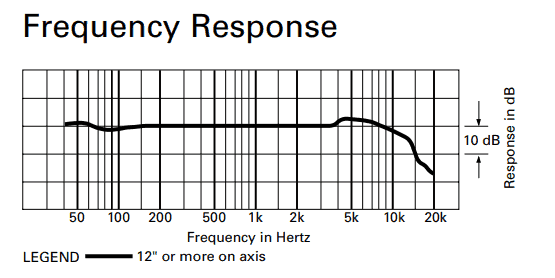 Pros and cons:
ATR2020:
Pros:
Very warm sound
Solid frame
In-built pop screen
Cons:
No switches
Self-noise could be lower
AT2035
Pros:
High max SPL allows you to record very loud sources.
Switchable high pass filter prevents bass buildup
Expansive frequency response.
Cons:
May overemphasize bass on deeper voices.
High pass filter may thin out some voice types
ATR2100
Pros:
Has both XLR and USB connectivity
Headphone jack for monitoring
Requires low power
Cons:
In-built pop filter not strong enough, you need an external one.
Low SPL
ATR2500
Pros:
Plug and Play; no interface needed.
Compatible with both MAC and PC.
Cons:
The frame is not very strong
Doesn't give vocals much "air".
Verdict
As you may have noticed, all of these mics AT2020 VS AT2035 VS ATR2100 VS ATR2500 have their peculiarities, and with the information here, you may be tempted to point at one and say "that one's the best".
However, you should know that even the ones you think are not as good as others have peculiarities that might interest you.
In terms of design, I'll go with ATR2500. Here's why: As a commercial music producer, some artists come to the studio and want to do a short video for the gram after their session. An attractive mic would make everything look better, and their followers might even want to do the same. On the other hand, in terms of build, I'll choose the AT2020; it's very solid.
For sound, I'm torn between the AT2020 and AT2035, but I think I'll go for the latter because it gives me more hands-on control. My choices are based on the fact that I'm a producer, so I'm thinking about recording vocals here.
If you're a podcaster, streamer gamer or YouTuber, your preferences may differ. You may prefer a USB mic than an XLR. I believe that for podcasting or YouTubing, the ATR2500 would be a great pick.
So, if I were to create my ideal mic from these four, I would choose the ATR2500 design, AT2020 build, AT2035 sound, and the ATR2100 USB+XLR options.