Are you looking to improve your TV audio?
Modern TVs have improved picture quality, connectivity, and design, but most still have mediocre audio. Your built-in audio is good enough to watch the news, but for movies and gaming, you need something better. This is why you need a soundbar.
While selecting a soundbar for better audio, which brand should you look for?
This is the main question I answer in this article.
Here, I explore the top soundbar brands for TV and show you their best products.
10+ best soundbar brands reviewed
Sonos
Sonos started its journey in audio gear manufacturing in 2001. This experience is well represented in their soundbars.
Sonos Arc and Sonos Beam are the two soundbar options available. Sonos Arc has 3 tweeters and 8 woofers for midrange and bass production. It gives you crisp and clear sound with Dolby Atmos surround sound capabilities.
For both Sonos Arc and Sonos Beam, you can add rear speakers and subwoofers to turn the unit into 5.1.2 systems. That's not all.
Both Sonos Beam and Arc allow you to control them using your TV remote. Aside from the remote, you can use the Sonos app on your phone or your voice command to control the soundbars.
Klipsch

Klipsch as a brand is synonymous with quality speakers, including floorstanding speakers and studio monitors. This superb quality shows in their soundbars.
The Cinema 400 is a 2.1 channel soundbar that comes with a wireless subwoofer. If you need a bigger sub and more audio channels, go for the Cinema 600, Cinema 800 or Cinema 1200.
Klipsch has soundbars for both larger and smaller rooms. If you have a large room the 5.1.4 system would be more fitting. Cinema 800 and Cinema 1200 give you Dolby Atmos for added immersive experience while watching movies.
Klipsch soundbars are unique because no matter the one you choose, you can always add a subwoofer for that great bass production.
JBL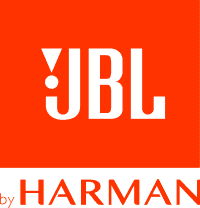 JBL is more popular for its portable Bluetooth speakers, but its soundbars have also become world-famous. Like Klipsch, they have different options, each with its unique features.
Most JBL soundbars use the JBL surround technology to deliver immersive entertainment, but soundbars like Bar 5.0 Multibeam have Dolby Atmos. JBL Cinema, Bar 3.1, and Bar 2.1 give you the deepest bass response without adding an external subwoofer.
However, I you want thunderous explosive sounds, you should look for Bar 2.1, Bar 3.1, or Bar 5.1,
For most JBL soundbars, the name tells you how many channels you get – and whether the unit comes with a sub.
Bowers & Wilkins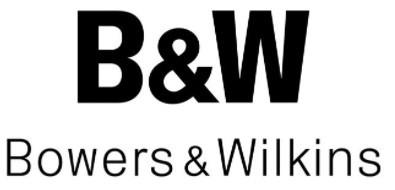 Bowers and Wilkins may not have too many options for their audio gear, but they always produce premium quality.
The Formation Bar is their only soundbar option, but it is packed with top-of-the-line features. This soundbar comes with 3 tweeters and 6 bass and midrange drivers.
3 out of all the drivers are dedicated center speakers. This makes the dialogues in your movies and series super clear, even when there's a lot of explosions going on in the same scene.
The tweeters give you crisp, clear production without harshness. The bar itself has decent bass production that goes as deep as 40 Hz.
But if that's not enough, the company allows you to create your custom build options with their other speakers, you can ad rear speakers and subs to turn your room into a mini cinema.
Denon

Denon is another brand that is know for top-quality gear. But unlike Bowers and Wilkins, they give you a wide range of options when selecting a soundbar. The DHT-S716H is at the top of the Denon soundbar list.
It is a wireless speaker unit with 9 drivers, designed to give you immersive sound in your home. DHT S50 gives you Dolby Atmos immersive sound.
Additionally, Denon gives you the option of extra bass for a more enjoyable cinema experience. The S516H and S316 both come with external subwoofers, while DHT-S716H gives you the option of adding a standalone Denon sub.
Denon soundbars also have eArc that enables you to connect different devices through the TV.
Sennheiser

Just like Bowers and Wilkins' Formation Bar, Ambeo is the only Sennheiser soundbar. However, it is good enough to put the manufacturers on the list.
Sennheiser Ambeo has all you want in a soundbar. It is a 5.1.4 design with 6 woofers, 5 tweeters, and 2 full-range upward-firing drivers.
The driver arrangement makes the Ambeo deliver top-class Dolby Atmos surround sound. It represents the immersive soundstage in width and height.
This soundbar is one of the best in sound quality, but it doesn't come cheap. However, it is worth the price. Also, you should consider the size if you're looking to buy this soundbar – it's quite large and positioning may be tricky in a small space.
Sony

You have certainly heard about the Sony brand, but do you also know they make some of the best soundbars?
Like Klipsch and JBL, Sony gives you a lot of options when choosing a soundbar. If you want Dolby Atmos surround sound, you can choose among HT-A7000, HT-A9, HT-A5000, HT-G700, HT-X8500, and HT-z9F.
Additionally, some of Sony's soundbars come with separate subwoofers for an even better cinematic experience. HT-S350 and HT-G700 are good examples. If you have a larger room, and a larger budget, you can turn your room into a cinema by adding the HT-S40R rear speakers.
Sony soundbars give you clear dialogues, and explosive bass when you add subwoofers.
Yamaha
Here's another brand that you should certainly consider when buying a soundbar. Yamaha makes superior audio gear for both indoor and outdoor spaces. Yamaha has five major soundbar options.
The MusicCast BAR 400 is one of the best in its class, with Alexa compatibility, comes with a wireless subwoofer, Bluetooth, and 3D virtual surround sound.
If Apple Airplay 2 is not a big deal for you, other Yamaha soundbars you can choose are YAS-209, YAS-109, and B20A.
These 3 soundbar units give you immersive virtual 3D sound with sideways and upward-firing speakers. B20A and YAS-109 do not come with external subwoofers, but they have a decent bass response. For the extra sub-bass punch, you'll need YAS-209 with the subwoofer.
Bose

Bose is an audio brand that always gives room for connection between its products. That's why you can use any Bose soundbar with a Bose subwoofer and rear speakers.
Bose Smart Soundbar 900, Smart Soundbar 700, Bose TV speaker, and Smart Soundbar 300, are the different options you can connect to the Bose Bass Module. Depending on which soundbar you choose, the connection to the subwoofer can be wired or wireless.
Like other Bose headphones and speakers, the soundbars give you a sound quality that's close to the original sound. The explosions in your movies are heavy but not overpowering, so you can still hear the dialogues and other quieter sounds.
The Bose app enables you to use different streaming services and access other controls. Bose soundbars also work smoothly with Alexa and other voice assistants.
Samsung

The Samsung brand would probably win if this was a popularity contest. The brand has spent several years as a top-quality manufacturer of TVs, phones, and other electronics. So, it's no surprise that their soundbars are among the best in class.
Samsung group its soundbars into 4 series. Each group has different products, but there are common features to them.
The Q Series are single soundbar units with upward-firing speakers that give you a great surround sound experience. Even without separate height and rear speakers, they fill your room. Some Q series soundbar are HW-Q950A, HW-Q900A, HW-Q800A, HW-Q700A, HW-Q600A, HW-Q60T, and HW-Q70T.
The T series is the most rugged Samsung soundbars. They are designed for the outdoors, so if you have a TV on the patio or terrace, any of the T series would be perfect. They are water and dust-resistant. Here you have the HW-T550, HW-T450, HW-T650.
The S series is the most stylish of all. They come in unique designs that fit in a well-decorated room. Also, these soundbars have built-in subwoofers that give you the extra bass without taking up additional space. The HW-S60A, HW-S50A, and HW-S40T are the soundbars in this category.
The A-series come with wireless external subwoofers. Some of the soundbars in this class also come with rear speakers. They are great for bassheads and people who enjoy thunderous explosions in their movies and games. HW-A650, HW-A550,and HW-A450 are the soundbars in this series.
Vizio
Vizio may not be the most famous electronics brand, but they make great soundbars, which makes them deserving of a place on this list. Like Samsung, they divide their soundbars up into broad categories: the V-Series, M-Series, and the Vizio Elevate.
The V-Series are great for upgrading your built-in TV speakers without spending too much. They have up to 6 speakers, including tweeters and bass/midrange woofers. The V-Series 2.1 soundbar comes with a subwoofer, while the 5.1 soundbar comes with two rear speakers or full surround experience.
The M-Series take your sound experience a step higher by adding Dolby Atmos. With p to 11 speakers, you can have the cinema experience right in your living room, either with the M-Series 2.1 or M-Series 5.1 soundbar.
Vizio Elevate is the premium soundbar with upward-firing speakers that rotate to face the ceiling when needed. So, you can enjoy the maximum strength of all the drivers even where you don't need the height channels. Your room feels bigger because off-screen objects are well-positioned in the sound space.
Read Also:
Wrap up
There's no way to mention all the brands, but some other great ones are Polk Audio, Furrion, and BlueSound.
In this article, I have reviews over 10 soundbar brands, but my top 3 picks are Samsung, Sony, and JBL.
I choose these 3 because they have enough to choose from. Either you're looking for premium sound, or something super affordable, they have a good option for you.