Audio is half of the experience in most forms of entertainment. So, when there's a Bluetooth lag, you just won't enjoy it as much.
When streaming music from Spotify or other sites, Bluetooth lag may not be a big issue. Since it's just audio, you won't feel the difference much. You may only feel it when you pause a song and it takes almost a whole second to stop.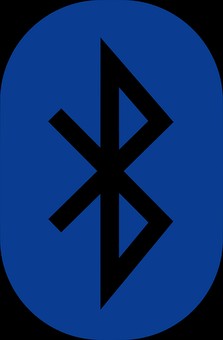 However, if you're watching a video, Bluetooth lag becomes much more obvious. The character's mouth always seems to be moving faster than their words.
In many movies, sound effects and dialogues are essential parts of the storytelling. When there's no audio and video sync, it takes some thrill away from the movie.
Gaming is the worst hit when it comes to Bluetooth lag. Some phones compensate for latency by slowing down the video playback to help the audio catch up.
However, this is not possible in online gaming. If you play COD Mobile, Fortnite or PUPG, Bluetooth lag will always get you killed in the game. I would rather play with my phone speakers than have Bluetooth headphones lag or speaker lag.
In this article, I show you how to fix Bluetooth latency problems by first identifying the causes, and giving practical solutions.
So, what are the causes of Bluetooth lag in your car?
What causes Bluetooth lag in car?
Interference from other wireless connections
Weak signal from your phone or other devices
Weak reception from your car audio system
Outdated firmware
Incompatible Bluetooth versions
Too much distance between your phone and the car's Bluetooth receiver
How to fix Bluetooth lag in car? – 8 Ways
Reduce wireless connections
When there are too many wireless connections in an area, you may have some interference. So, if you're having Bluetooth delay, you should switch off other Bluetooth or Wi-Fi connections in the car.
Sometimes, you may experience interference in traffic, or if you're parked beside a building with several connections.
Hence, before troubleshooting your car Bluetooth connection, ensure that you're in an area with reduced wireless connections. This helps you to ensure that interference is not the cause of your Bluetooth lag.
Activate Bluetooth Low Energy (BLE)
In your phone Bluetooth settings, you may have an option to activate Bluetooth Low Energy.
BLE reduces the amount of data transferred over Bluetooth, and reduces the latency as a result. However, most modern smartphones have BL activated by default.
You only need to turn it on manually if your phone is quite old.
Restart system

This seems obvious, but it's easy to skip the part sometimes. Switch off your phone and car audio system and switch them back on.
Doing this may reset the connections and fix the Bluetooth lag issue. Also, you may delete your car audio's Bluetooth from your list of paired devices, just to refresh the connection.
Reduce the connection distance
Normally, your phone should connect to the Bluetooth system anywhere in your car. However, it does not always work out.
If your car's Bluetooth receiver is not visible, the layers of covering plastic can be a barrier to the connection. So, you may end up having just a few feet of distance with a good connection.
A solution you can use here is to place your phone closer to the Bluetooth receiver.
This can be tricky if your receiver is in the trunk like we have in some Bluetooth car amps. But if you need smooth Bluetooth playback, from your car speakers, you may have to move your phone closer.
Firmware upgrade
If you're using a factory-fitted car Bluetooth system, you may need to update it.
This is especially true if your car model is from around 2007 or older.
Connecting a newer smartphone to such a system can lead to some audio delay or even incompatibility. You may contact the car's manufacturer or refer to the manual for how to run a firmware upgrade.
However, not all car models can be upgraded to modern standards. If that's the case, you may have to switch to an aftermarket Bluetooth audio system.
Choose low latency codec
In your phone's Bluetooth settings, you may have the option of choosing a Bluetooth codec. Some codecs support low latency playback better than others.
[Generally, SBC and AptX codecs are great choices for Android phones while iPhones use Aac for low latency.]
However, note that your car's Bluetooth system must be compatible with a codec before it works with your phone.
Change hardware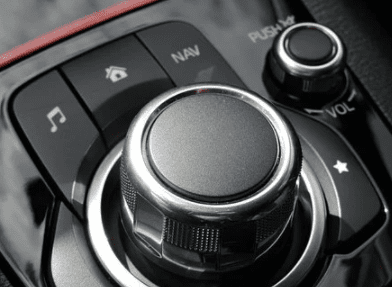 If you have a decent smartphone, you may consider changing your car's audio playback system.
Sometimes, the stock car radio gets outdated and can't work with new technology. In this case, swapping it out for a newer system is the answer.
Just ensure that your new stereo system has low latency Bluetooth capabilities.
Connect a Bluetooth receiver to your car stereo
Instead of changing your whole car stereo system, you can add a Bluetooth receiver. If you have good car speakers and a great amp, you can simply add a Bluetooth receiver to the mix to make it wireless.
Most Bluetooth receivers will connect directly to your car's 3.5mm aux port. Once you connect the receiver, you only need to pair your phone with it to start playing your audio and videos.
If you're going with this option, ensure that you get a high-quality receiver with low latency features.
Also read:
FAQs on Bluetooth Lag in Car
What is Bluetooth audio delay?
Bluetooth audio delay occurs when your audio playback sounds a little later than it should. You can easily notice this when watching a video or gaming.
Why is Bluetooth lagging in my car?
There are several reasons for Bluetooth lag. Interference, distance, and incompatibility are some of the most common reasons.
What is Bluetooth latency?
Bluetooth latency is a delay in audio playback, especially when playing a video or gaming. It usually occurs in micro or milliseconds.
How to reduce Bluetooth latency?
You can reduce Bluetooth latency by limiting the wireless connections in an area—this reduces interference. Other methods of reducing latency will depend on the cause of the latency itself.
Conclusion
If you're choosing a solution that requires you to open up stuff in your car, it's best to consult trained technicians. When troubleshooting, start with the simplest steps. You may only need to restart your phone to fix the issue at the end.