Music piracy is one of the biggest problems in the music industry. According to Guardian, more than one-third of music consumers still pirate music.
The rise of streaming services like Apple Music, Spotify may have helped to some extent in music piracy, but it's still a major problem.
In this post, let's look at some of the music piracy statistics.
Statistics on music piracy


#1. Music piracy is the second most popular form of piracy
According to Muso, an enterprise privacy protection solution, in their annual piracy reports, they've made it clear that that the music piracy grew 14.7% than the previous year in 2017.
Here are the visits that people made to different sites:
Web streaming sites – 30.5 billion visits
Web download sites – 21.2 billion visits
Stream ripping sites – 15.7 billion visits
6.5 billion visits to public and private torrent sites
Here's the demographic data they published, we've plotted the data they published here in the below chart.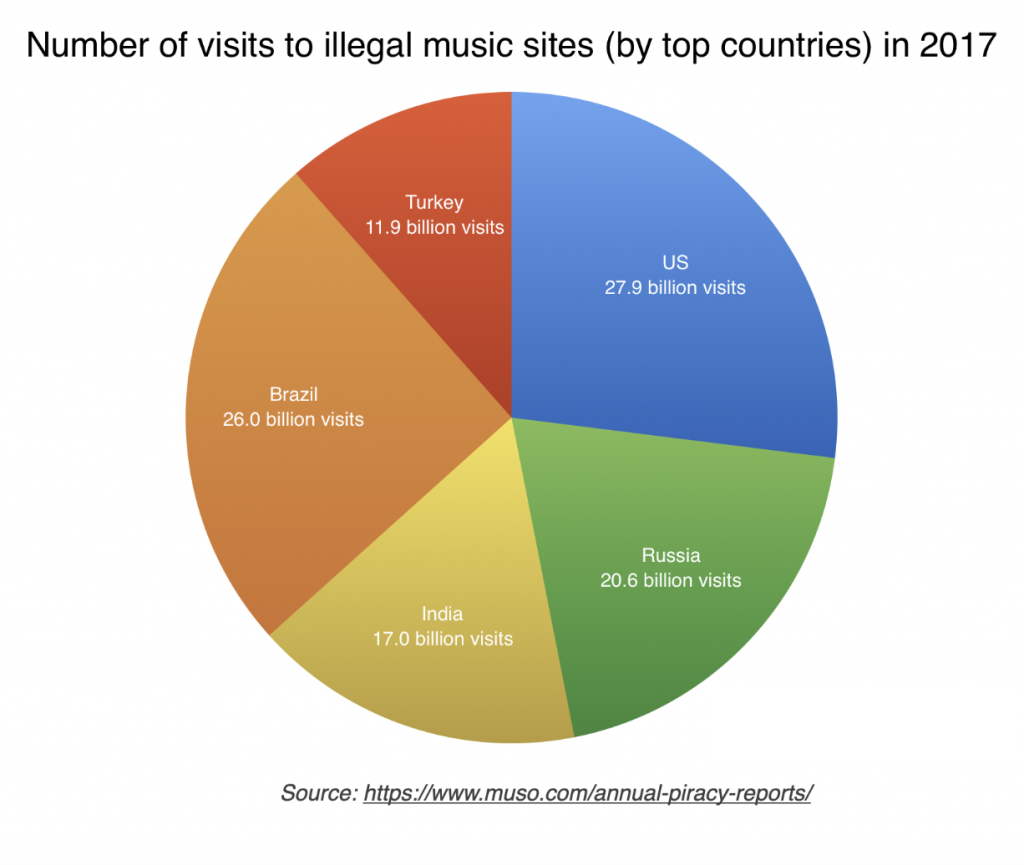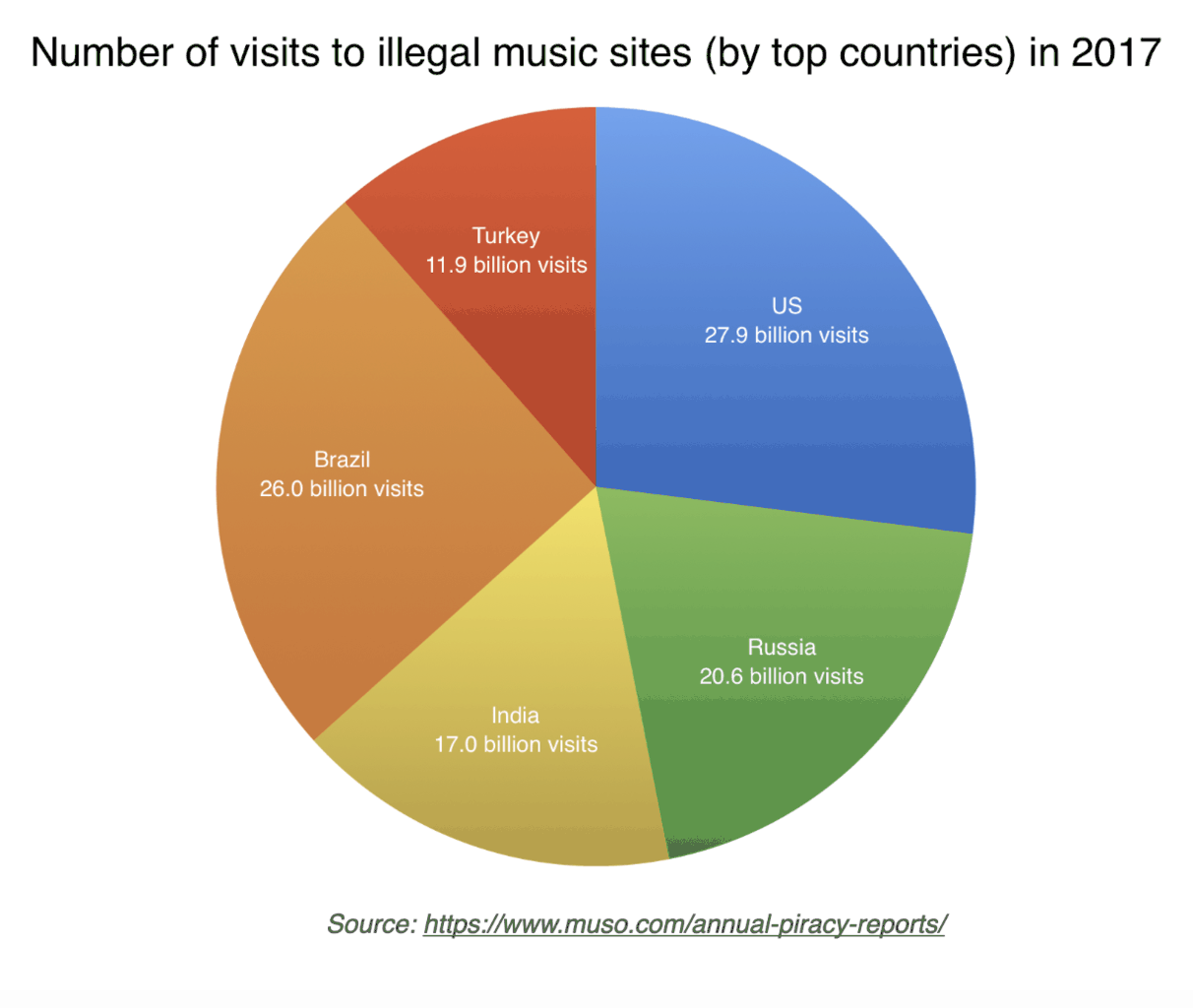 #2. More than one-third of music consumers still pirate music
IFPI conducted a global research in April-May 2018 which explored the way consumers engage and access music across licensed and unlicensed services. In this, it reported that 38% consume music through copyright infringement.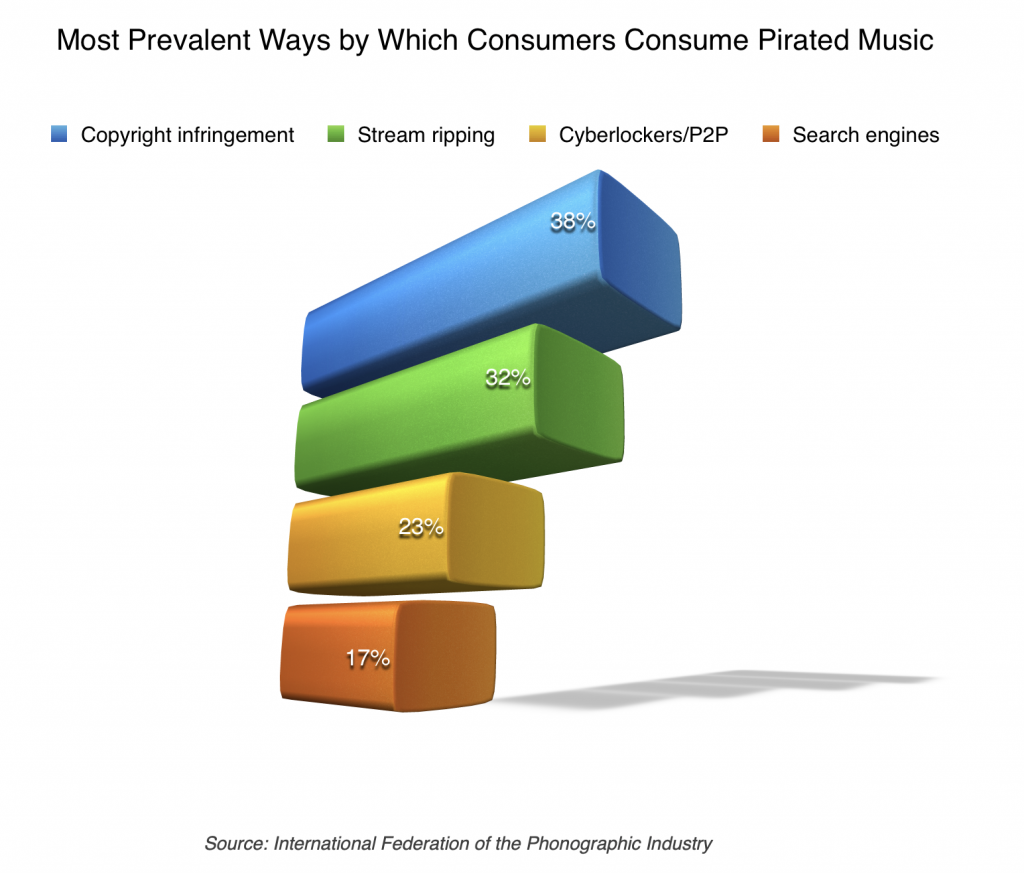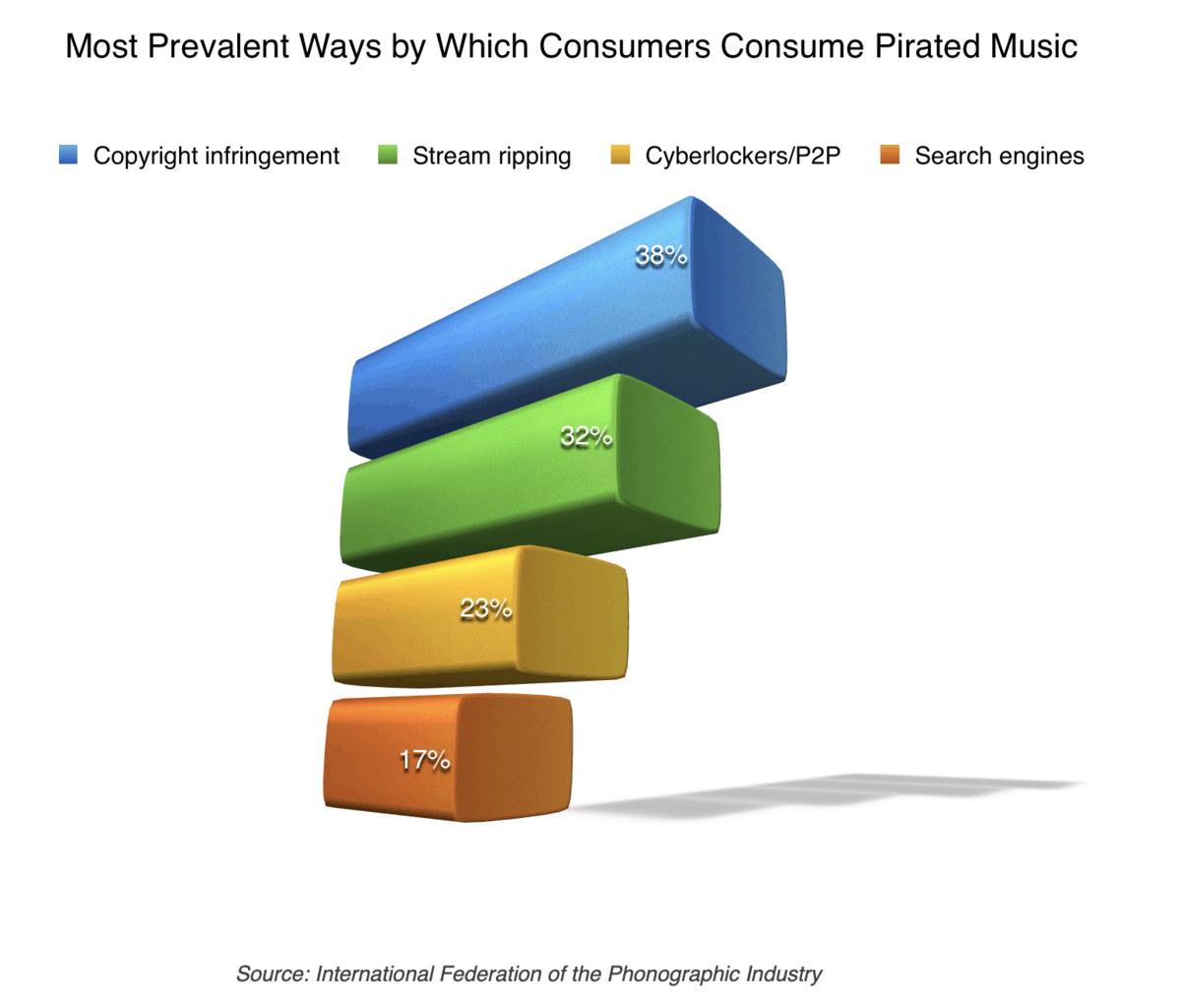 Other interesting findings are that 32% of the piracy is through stream ripping.
"Stream ripping users are more likely to say that they rip music so they have music to listen to offline. This means they can avoid paying for a premium streaming subscription."
#3. Illegal music downloads by genre
Seatsmart analyzed the world's top 10 ranked albums and then it also looked at the downloads for all these albums at Kickass Torrents, the world's most popular site for illegally downloading music.
In this study it revealed that:
Rap was the highly downloaded music with 456,270 illegal downloads.
Next to that is the R&B with 191,376 downloads.
Alternative accounted for 108,386 downloads.
#4. U.S. economy lost $12.5 billion total output annually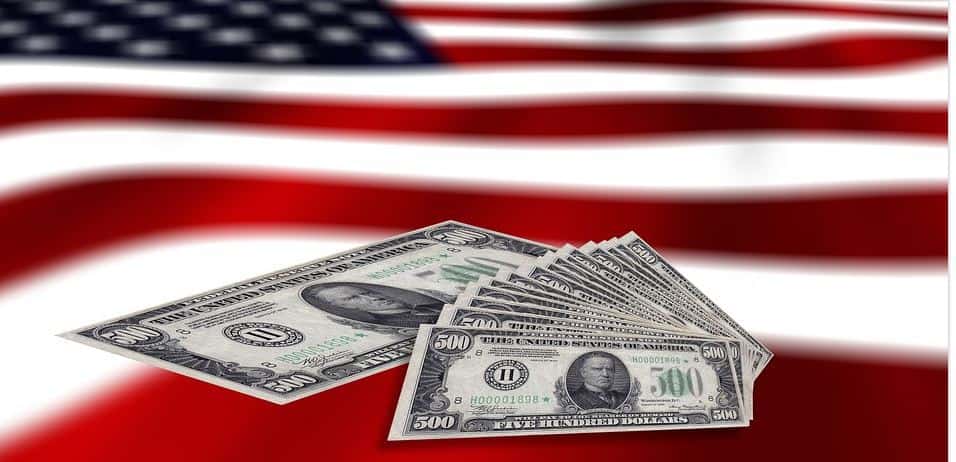 According to Institute for Policy Innovation, due to sound recordings piracy, the U.S. economy lost $12.5 billion revenue and also, U.S. people lost 71,060 jobs.
It also reported that, due to piracy, U.S. federal, state and local governments annually lost in tax revenues of minimum $422 million. Out of this, lost personal income taxes was $291 million while lost corporate income and production taxes was $131 million.
Also, U.S. workers lost $2.7 billion in earnings annually. Out of this, $1.1 billion would have been earned by sound recording industry workers, while $1.6 billion would have been earned by U.S. industry workers.
#5. 57 million Americans are downloading music illegally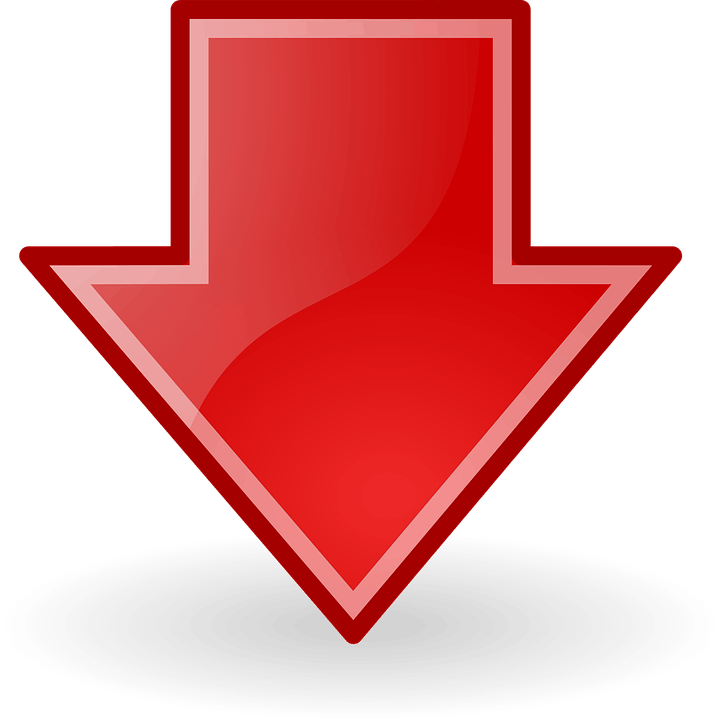 As per the research done by Music Watch, it estimated that 57 million Americans had engaged in the acquisition of unlicensed music. The research also revealed that 35% of music buyers acquire at least one song from an unlicensed source.

Also, the report said that, in 2004, 41 million Americans were illegally downloading music from P2P networks. But now it has nearly doubled.
#6. Average teen's iPod has 800 pirated songs
According to The Times, teenagers, and students iPod has an average of 800 songs that are pirated.
It also stated that the age group of 14 to 24 were happy sharing that music, thus allowing others to copy hundreds or thousands of those songs.
#7. 95% of music downloads are illegal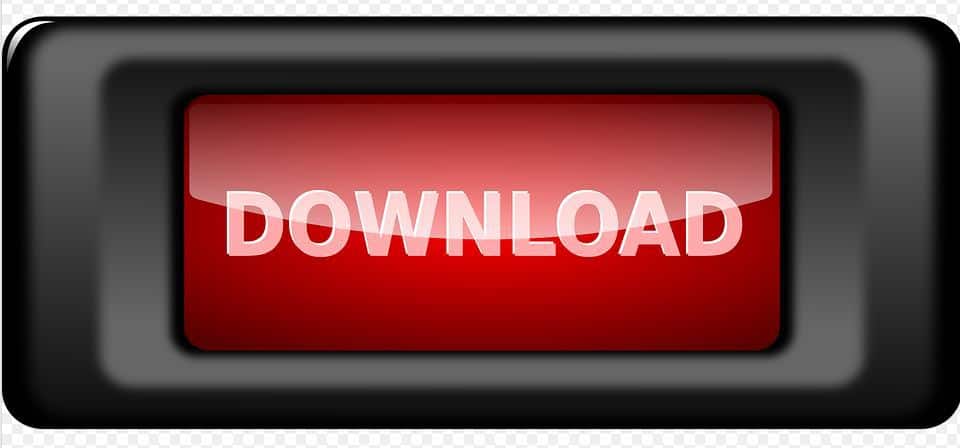 The report by the International Federation of the Phonographic Industry says that majority of music (more than 95%) were downloaded for free with no payments made to artists, thus causing a huge loss to artist's income.
#8. 83% of music piracy happens due to the lack of paid options
Muso conducted a survey with 1,000 UK adults where 60% agreed that they have illegally downloaded the music.
But 83% of them said that before downloading illegally they tried to find the content first by legal methods.
Reasons the respondents gave in the survey are:
35.2% of them gave the reason as the cost barrier for illegal downloading
34.9% told the reason as the unavailability of the music on the subscription channel
34.7% gave the reason as that music is not available where they live
The survey also revealed that 53% of them know that what they are doing is wrong.
#9. Mobile accounts for 87% of total visits to music piracy sites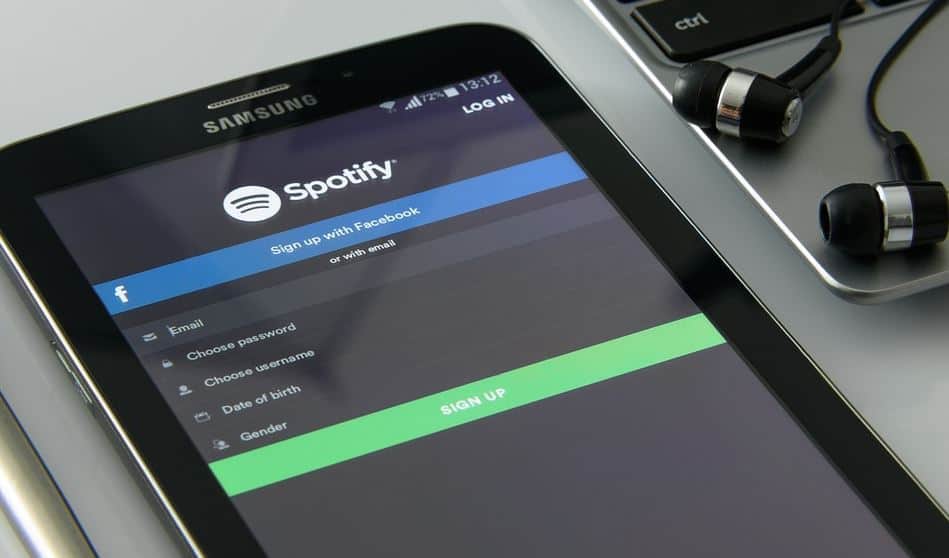 According to research done by Muso, a global technology company providing anti-piracy, states that mobile devices accounts for 87% of the total visits to music piracy sites.
Also, 57% of the pirated visits to TV shows happens through mobile.
It has also revealed that visits to the piracy sites have increased by 16% from 2016. In 2017 there were 300 billion visits to piracy sites.
Other stats on music piracy
Wrap up
These are some interesting statistics on music piracy. Music piracy has been a problem from several years ago and is still continuing. Preventing music piracy is a big challenge for musicians all over the world. The one way to overcome this is to educate the people in this regard.