When you buy a product, the first thing that you consider is the brand. Like any other product, speakers have brands too.
Currently, the market is flooded with numerous brands. In such a scenario, it can be a cumbersome task to decide which brand to get.
For that very purpose, today we are going to review more than 40 best brands of speakers. From different types of speakers to some of their best brands, we will give you a brief idea about them all.
Check them out:
Best car speaker brands
Getting car speakers is kind of a long term investment. You want them to last. Thus, a few things become crucial to consider before buying car speakers.
For instance, its sound quality, speaker type (2-way or 3-way), power handling capacity, build materials, configuration, and compatibility, etc.
Let's have a look at the best car speaker brands.
Related articles: 6 Best Budget Subwoofer for Cars in 2023 (Bass-Heavy)
Rockford Fosgate car speakers are the epitome of price and performance. The speakers have amazing build quality.
They feature enhanced power handling that in turn improves durability. High music reproduction with technologies such as VAST Surround.
The clarity in bass along with brilliant midrange and high frequencies performance.
Most of Rockford Fosgate car speakers are affordable and ensure complete value for money.
2. JL Audio – Great audio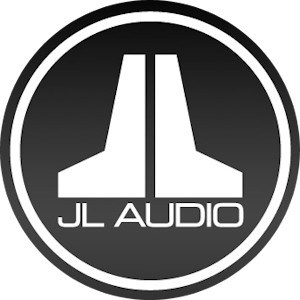 JL Audio car speakers offer you a wide range of customization options. Doesn't matter what the model or size of your car is, JL Audio has something for every car.
In addition to that, these speakers are made from upgraded materials. This aspect has a great role in improving the sound output inside the car.
Everything about JL Audio car speakers – from subwoofers to tweeter – promise high-quality audio reproduction.

Built with materials such as aramid fibers and glass, Focal car speakers manifest supreme clarity and definition in their sound profile.
In case your car already has a stereo system, Focal speakers can easily be integrated with them. Their audio output is characterized by heavy bass sounds, a controlled midrange, and detailed high frequencies.
Its installation process is very hassle-free. In terms of looks and design, they are very attractive to the eyes as well.
4. Pioneer – Best value for money

If you are getting car speakers for the first time, Pioneer is one brand you can trust with closed eyes.
They offer great value for money, irrespective of how much you are investing. Their build quality is consistent.
The sound goes deep and has a wide range. Pioneer speakers may not be the loudest car speakers in the market. But they surely are in the competition.
These speakers deliver clarity and are capable of handling enough power at the same time.
Want to recreate the ambiance of a live concert right inside your car?
All you need is a pair of Kicker car speakers.
From rock music to chilling soundtracks, these speakers are built for everything. Bass lovers will be really impressed by the quality of bass sound produced by Kicker speakers. Another reason why people love these speakers is that they are extremely budget-friendly.
Just do your research about what kind of speaker would suit your car the best before buying.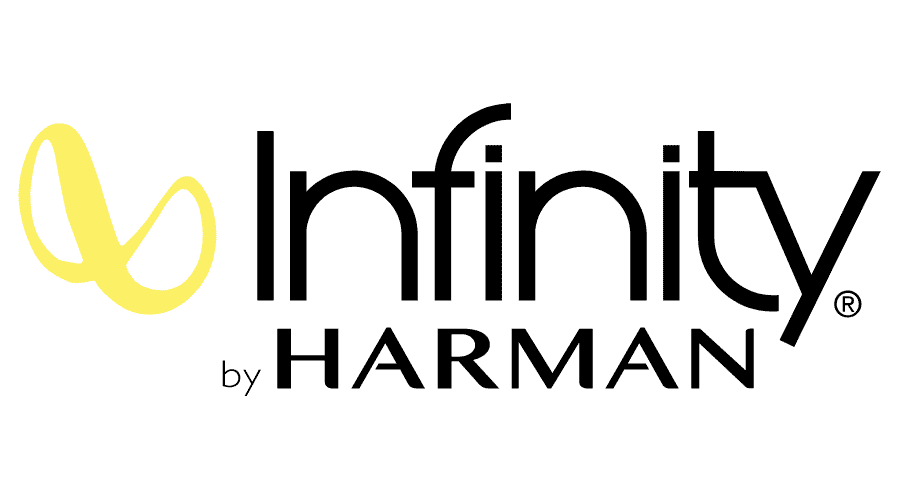 Read Also: How to Fix Bluetooth Lag in Car? – 8 Super Quick Solutions
With an experience of 50 years of being the market, Infinity speakers have earned the reputation of fine car speaker producers.
These speakers are highlighted by their aesthetically pleasing designs and dashing looks. The installation has never been a problem with Infinity car speakers.
An all-round sound performance promises tight bass, well-pronounced midrange, and clear highs.
These speakers have got excellent sensitivity ratings and power handling capacities. On top of that, Infinity car speakers are very well-priced and affordable.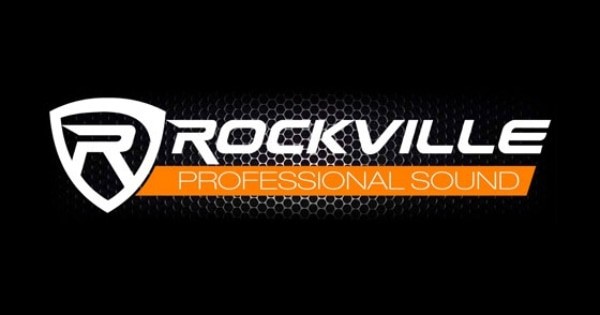 When you decide to go with Rockville speakers for your car, you can stop worrying about the quality.
These industry grade speakers are strong and are made to last for years. They may seem a bit big and bulky, but they compensate for it with their audio delivery.
Rockville speakers sound clean and powerful. The bass is boomy. The mids and highs are up to the mark as well.
Best Bluetooth speaker brands (Wireless speaker brands)
As it goes without saying, Bluetooth speakers are wireless. So the most important aspect to look into is the speaker's portability.
Along with that, it should be durable enough to withstand environmental mishaps. Battery life is a crucial factor to consider. Also, do not forget to check the wireless range.
Let's take a look at the best Bluetooth speaker brands.
1. Bose – Basshead's best pick

Bose has been a familiar name for audiophiles around the globe. Don't go by their size because you'll be surprised by their sound output.
What's best about Bose Bluetooth speakers is that they maintain a perfect balance of high build-quality, user-friendly controls, and of course, impressive sound.
Unlike its previous model, the newer Bose Bluetooth speakers support lossless high-resolution audio formats like FLAC and WAV. Some of its models can also be controlled via voice commands through Amazon Alexa!
2. JBL – Booming audio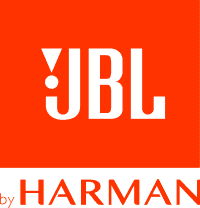 Powerful sound, vibrant colors, and fun-looking design – whenever we talk about JBL Bluetooth speakers, these things will definitely pop-up in your mind.
JBL's popularity comes from the extensive line of speakers they have under their belt.
Right from its durable plastic build material to impressive waterproofing ratings – JBL has got it all.
These speakers can be your companions anywhere – poolside, beach, and many more. Additionally, JBL makes mid-priced speakers with crazy output, which makes the investment worth it.
Also read: JBL Flip 4 vs Charge 4: Why Comparing them is Stupidity

It will be hard to believe if a music lover has not heard about Harman Kardon speakers.
This US-based brand has been producing high-end customer grade audio equipment for more than 50 years now.
Harman Kardon speakers are highly mobile. They are your instant travel companions to transform your outdoor ventures into musical retreats.
The bass production in these speakers will blow away your mind. And if you're someone who's into techy features, Harman Kardon will not fail to impress you.
4. Tribit – Budget speakers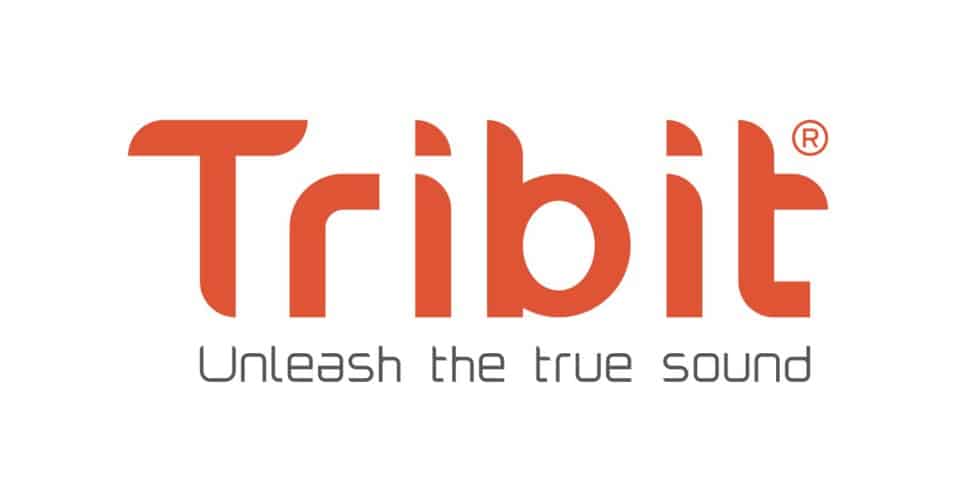 A brand that is known for its wide range wireless speakers. Highly portable and equipped with waterproofing capabilities, these speakers offer you the most at very low prices.
Coming to its sound department, the output is clear. The sound profile is very natural. It does not distort at higher volumes.
That's pretty much everything that you can ask for, isn't it? Looking for a Bluetooth speaker that is economically feasible for you? Enter Tribit.
5. ION Audio – Optimized audio quality

With macho looks and rather unorthodox designs, ION Audio are worthy competitors in the race on Bluetooth speakers in the market.
But looks can be deceiving as these speakers can be taken anywhere in spite of their bulky stature.
ION Audio aces their game with static-free audio playback that is both loud and clear at the same time. If you are not satisfied with the audio output, you can optimize the audio quality with Android and iOS-based applications.
These apps allow you to EQ the soundtracks according to your need and liking.
6. Mpow – Powerbank speaker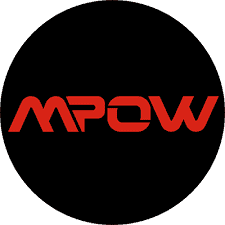 They may not be the biggest speakers you can think of, but Mpow produces some tough little audio units.
When it comes to water-resistance, these speakers promise to deliver. For the price range, they are tagged with, Mpow delivers good sound quality.
Quite interestingly, some of its speakers also act as power banks. And they come along with a bag full of accessories. So with Mpow, you are not just getting a Bluetooth speaker but an entire musical hamper!
Best portable speaker brands
As the name speaks for itself, portable speakers are not difficult to maneuver. But that's not the only thing you should be interested in. Try and find out if the speaker is compatible with a multi-speaker setup.
Also, portable speakers should generally come with separate bass drivers and radiators.
Nothing too fancy or flashy, but reliable and trustable, Anker Soundcore speakers won't let you down.
Its power delivery and battery life bring them under the limelight. Featuring technological developments such as PowerIQ, Anker speakers are known to be fastest when it comes to charging time.
Another technology in line is BassUp technology that enables these speakers to make top-notch bass delivery even at maximum volume levels.
2. Wonderboom – 360 degree sound

Wonderboom Ultimate Ears speakers are built to endure. Their waterproofing ratings are just outstanding. From rainy days to muddy fields – Wonderboom will perform any time, anywhere.
You won't have to break a sweat to maintain this speaker. One good rinse and it'll be up and running.
With the 360 degrees sound profile with balanced bass amounts and clear mids and highs, Wonderboom is a complete package.
If you have two Wonderbrooms, just pair them up together and witness some musical magic unfold. One button for playing, pausing, and skipping tracks makes handling it a dream.
Don't let the unconventional name give you any wrong impressions. Oontz speakers are known for delivering rich quality sound in spite of being considerably smaller in size.
It' 100 feet Bluetooth range is highly commendable.

Other worth mentioning facts about Oontz speakers include its long battery life, speakerphone facilities, and water-resistant features.
Given the price of these speakers, the output and performance are more than you could ask for in a portable speaker.
4. Marshall – Analog controls

If you are a guitarist, then there is no way you haven't heard the name Marshall. And yes, you read it right, they don't just make guitar amps.
They make portable speakers too! You need to charge these beauties for a mere 20 minutes to enjoy hours of playback.
The analog knobs for controlling the volume, bass, and treble levels bring back the vintage feel.
Both connectivity options – AUX and Bluetooth 5.0 – deliver top-quality audio output. Marshall speakers allow a maximum of two users to be connected to it at the same time.
Carry handle enhances its portability and weather-resistance design ensures long speaker life.
5. Sony – Extra bass speakers

Sony is a household name that has been part of our lives since many years now. They are top producers of a fine line of electronic products and accessories.
Portable speakers are one of them and they demonstrate the same level of quality and finesse in them too.
From the latest technology to brand reliability, Sony portable speakers tick all the right boxes.
They guarantee the best listening experience on the user end. By virtue of the wide range of portable speakers, Sony has something for all kinds of listeners, irrespective of budget too!
Their Extra Bass series has taken the audio world by a storm and audiophiles around the globe cannot get over them even after years of their rollout.
Best speaker brands for home theater
Buying home theater systems need a fair bit of contemplation on the user end. Space occupied by the speaker is one crucial factor.
The type of room plays a huge role in audio performance. Audio technologies like Dolby Digital and Dolby Atmos are other important variables. Satellites, bars, and subwoofers are vital to the output of a home theatre system.
1. Sennheiser – 3D audio processing

To the joy of audiophiles, Sennheiser has finally stepped into a home theatre production.
They have started out with an amazing soundbar. Though it falls on the expensive side, the performance is worth the investment. It is equipped with Dolby Atmos, hence the high-quality output.
One hindrance may arise due to its bulky design. Positioning the soundbar needs sufficient space.
But once in the right place, the Sennheiser soundbar will produce natural-sounding audio through its high-quality drivers. Also, the surround sound production in this speaker is just phenomenal.
2. KEF – Uni-Q driver array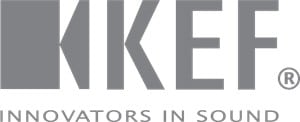 KEF home theater speakers have been immensely successful in transforming our listening experience.
They have managed to stand out amidst an ocean of home theater speakers by the virtue of some unique features.
First of all, the sophisticated and elegant design of KEF speakers will awe you. One highlighting feature is the Uni-Q driver array that is responsible for life-like audio reproduction.
The sound dispersion in these speakers is very wide. Its Music Integrity Engine prevents distortion. Plus, mounting the speakers become hassle-free with KEF's Selecta-mount system.
3. Behringer – Power amp technology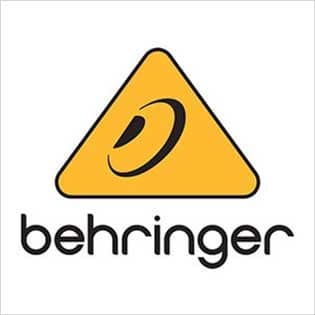 More features, more power, and more affordable – all these are enough to summarize Behringer speakers.
The team of engineers has successfully integrated the state of the art Power amp technology into the speakers.
You will find a mic or line input that has an ultra-low noise profile. Along with that, Digital Signal Processing is inbuilt in the speaker with a dedicated section for volume control.
In spite of being heavy, Behringer speakers have exceptional portability.
4. Pyle Audio – A/V Amplifier Receiver

The 5.1 speaker system of Pyle is an ideal choice for your home entertainment system.
The 300W power generation via the 5 speakers delivers amplified audio of high quality.
There are multiple inputs in this home theater – HDMI, AUX, FM radio antenna, etc. Bluetooth connectivity also enables the user to stream music via Bluetooth, thanks to the AV receiver.
The Digital LCD has all the functions in the display that ease its handling.
5. Polk Audio – Cinematic audio world
Once you get your hands on Polk audio speakers, you can almost transform your living room into a theatre.
Its high-performance surround sound will drive you into the cinematic audio world while being in the comforts of your home.
And it's not just made for movie lovers. You can recreate the atmosphere and ambiance of live concert music with the help of Polk home theater speakers.
The added depth in the sound profile, detailed highs, meaty midrange, and huge bass – listening to music in these speakers is like watching the artist perform live.
6. Yamaha – Expansive sound imaging

You can always expect the best from Yamaha. Like their other products, the home theater systems do not fail to fascinate.
Featuring the amazing Cinema DSP technology that provides completely natural sound imaging.
Its rich bass production delivers a wholesome audio experience, even though their small speakers.
Throw in a subwoofer and the sound becomes even more power and attains exceptional presence.
Design-wise, they have maintained their traditional look that easily adjusts in any room setting. Another star to their collar is brought by its 20% less power consumption, courtesy of the ECO mode.
7. Monoprice – Affordable price

The matte-black Monoprice home theater speakers are earning a good name by delivering quality output in an affordable price range.
Complementing the subtle is that sturdy build material, which is primarily hard plastic and wood.
Connectivity options and control layout is kept very simple. Monoprice speakers maintain an overall balance in terms of sounds from subwoofers and satellites.
It would be rather unfair to say these are the best speakers in the market. But given the price range, they do make a good deal, if you are new with home theater systems.
Bowers & Wilkins are well-known for making very stylish and beautifully built speakers.
Unlike other companies, Bowers & Wilkins uses their very own material in manufacturing their bass and midrange drivers.
As they claim, this material significantly reduces unnecessary vibrations in the bass and midrange drivers. Thus, the resultant audio output is distortion-free and clean as a whistle.
The soundstage is spaciously characterized by well-balanced with tight, punchy low end, stunning vocal performance, and dynamic highs.
Even when the volume levels are cranked up to maximum, Bowers & Wilkins speakers remain composed.

When it comes to variety, Definitive Technology speakers put on a strong fight.
The speakers have gained popularity because of their precise engineering, minimalist design, and optimum performance.
Definitive Technology is an epitome of art and technology amalgamating together. Built with acoustically treated aircraft-grade aluminum, these speakers are rigid and strong.
The bipolar sound drivers are placed both in the front and rear panels that radiate sound in both directions, thus widening the soundstage.
With their patented Balanced Double Surround System technology, the audio imagery is more life-like. Intelligent bass control modulates sufficient deep bass without compromising the midrange or higher frequencies.
Best speaker brands for home audio
Getting a good set of home audio speakers is not a mammoth task at all. You just need to keep some basic things in mind before buying them.
For instance, make sure the speakers are compatible with your equipment and that you have the necessary amount of space to place the speakers.
Also, do a little about the type of speaker that will best suit your needs. And last but not the least, the sound quality is a given.
1. Micca – Highly versatile
Micca has put extra emphasis on designing speakers that are specifically meant for home use.
Be it sound performance and durability, Micca has succeeded in incorporating all the necessary aspects of a good speaker in an affordable package.
These speakers are highly versatile in their setup, which means you can let your imagination flow on how you want to use these speakers.
If you wish to assemble home entertainment by yourself, Micca speakers will offer you great flexibility.
2. Edifier – Best for bookshelf speakers

Edifier has a vast range of speakers at your disposal, and their bookshelf speakers will surely grab your attention.
To start off with, Edifier speakers offer great connectivity options. Go completely wireless with its Bluetooth option.
Bass lovers will take a special interest in Edifier speakers for their deep bass production.
They guarantee convenience as most of their speakers have a compact size and are very easy to set up. The build quality adds to the reliability quotient.
With Cerwin-Vega speakers, you get to witness home audio at its best.
In recent times, they have developed new designs for their home audio speakers that deliver more power and better audio performance.
The SL Series is custom-made to revolutionize your audio experience when you watch a movie or game or even listen to your favorite tunes.
On the other hand, the XLS Series will transform your room into a rock concert. The output is vibrant and full of body-shaking power.
4. Dynaudio – High-end speakers

It's all about intelligence and the latest technologies with Dynaudio speakers.
Being one of the front-runners in producing high-end speakers for home, Dynaudio focuses on going wireless with their speakers.
There are multiple reasons to be impressed with these speakers – the exquisite designs, high-fidelity audio, detailed imaging, enhanced performance, and powerful dynamics.
With no speaker cables and no amplifiers, their digital speakers will free you from compromising anything.
5. Philips – Micro-systems

Philips, being the trusted brand that it has been for years, has got a little something for everyone.
The vast collection of home audio solutions feature various kinds of speakers.
Phillips products stand on three strong pillars – versatility, portability, and compactness.
From micro hi-fi systems integrated with stereo to handy and classy look CD players – from easy to use radios to innovative alarm clocks – you name it, and Philips has got it.

For more than 50 years, Cambridge Soundworks has been working towards achieving their one goal of bringing authentic British audio into your homes.
From an engineering standpoint, their speakers are true marvels of innovation and design.
They thrive towards delivering the best possible sound at the best possible price irrespective of what you listen to. The true listening experience of Cambridge Soundworks speakers is ensured by musician-made quality.
Best DJ speaker brands
DJ speakers are all about pump, power, and performance. The crowd should feel the rumble to their bone.
Although a major part depends on the DJ, the kind of mix, and of course the music, a huge part is played by the speakers as well.
Thus, considering the size and weight of the speakers is essential before buying. If you get the specs wrong, you might not achieve the intended output.
Also, one must configure according to the kind of music they are playing and the location too. Positioning is key to get the right output.
1. Yamaha – Bi-amplified design

Rugged and durable build with subtle design – that is how Yamaha DJ speakers from the outside.
Keep them on the floor, stage, or mount them on stands – they will deliver from any place.
The output levels can go way high, exactly that is required to dominate a large crowd. The high-resolution audio is clear in all volume levels. The bi-amplified design of these speakers provides strong output with a minimum amount of distortion.
Yamaha DJ speakers are made for live sound applications and are compatible with an array of professional sound systems and consoles.
2. Klipsch – Professional audio solutions
Klipsch produces a line of powered speakers that become the heart of live concerts and shows.
These professional series speakers are meant to sound power and legendary. This brand has been producing commercial-grade audio solutions with their signature acoustic technology for more than 70 years now.
Whether it is for outdoor events or permanent installations, Klipsch offers professional sound for almost everything.
3. Electro-Voice – State-of-the-art system optimization

Reputed as one of the best DJ speaker brands in the audio world, Electro-voice.
Their speakers are on the top list of most DJs for a very simple reason – for how great they sound.
The added features at a reasonable price are what makes them so desirable. Their product design comes to the market after a lot of research and development right from the engineering level.
They have been innovating their technology since 1927 and have reached a respectable position in the market when it comes to live audio solutions.
4. Mackie – Solid low-end

The DJ speakers made by Mackie are characterized by the powerful thump generated by them.
The super-heavy bass tones produced by these speakers are guaranteed to shake the dancefloor!
DJ mostly prefer using Mackie speakers when they have to perform in parties and other small venue events.
The sound profile is loud and strong. They don't weigh excessively too much so portability is not an issue.
Moreover, Mackie DJ speakers are very affordable than many other DJ speaker brands.
Its built-in feedback destroyer takes care of unnecessary noises. The material of the speaker is all hard-wood.
5. QSC – Sturdy build, sleek looks

Let's just put it this way – if you are a DJ and you can afford to get a pair of QSC DJ speakers, you'll probably never need to change them in the future.
QSC DJ speakers are like a one-time investment. These speakers are much more than any other average DJ speaker.
Right from their design, build quality, connectivity options, portability, detailed and powerful audio output – QSC DJ speakers cover all the bases.
The price tag can be a little intimidating but it is definitely worth the investment and the user will not regret getting them.
Best computer speaker brands
For computer speakers, you have to consider a few extra things other than design, build, sound quality, etc. first and foremost, computer speakers should have a good desk presence.
They should not take up the space of other components on the table. Secondly, physical connections and control matter a lot in the case of computer speakers. Setting them up should be as simple as it gets.
1. Logitech – Fun lighting

Logitech is a household name for those who have computers and laptops. In addition to mouses and keyboards, their computer speakers are also quite popular.
In fact, their speakers are the first choice of serious gamers. The overall sound is robust and excellent. Some of them even have surround sound options for greater audio imagery.
It pumps big bass for the added thump. Also, some of their models come with fascinating lighting options that are configured via software.

If you are planning on upgrading your computer speakers, look no further than Audioengine speakers.
Computers have many makes and models and Audioengine has computer speakers compatible with every one of them.
Choose from their wide range of connectivity options – Optical, USB and Bluetooth – as your wish.
These computer speakers are packed with technology. One such being the A2+ technology.
By its virtue, these speakers become small powerhouses and generate a surprising amount of punch, the likes of which you would not expect from computer speakers.

Creative Pebble by Creative Labs is a 2.0 speaker system that fits in perfectly with your computer or laptop.
The speaker is angled at an angle of 45 degrees and the design is inspired by the Japanese rock garden.
They might look small but their audio production has meat and might. It occupies minimal space on your desk, so you can savor maximum convenience.
Creative Pebble is powered by a simple USB cable. Just plug it in and enjoy it instantly.
Zebronics has emerged as an amazing electronics and technical solution brand over the past few years. Their take on computer speakers was inspiring as well.
Stylish design, powerful design and simple handling – Zebronics speakers are all about user-friendliness.
The speakers are packed with features with the likes of vibrant RGB colors, USB and AUX input, volume control, microphone and headphone ports, etc.
An interesting aspect is their versatile 2-way body design. You can either choose to keep them as a horizontal soundbar unit or split them apart to get a vertical 2.0 speaker setup.
Zebronics speakers are very decor-friendly and take very little desk space.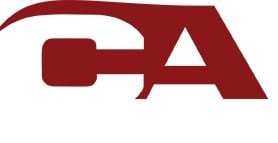 The reason behind Cyber Acoustics becoming one of the top-selling brands is that their products have professional quality, they are designed tastefully and they are priced affordably as well.
It does not matter which model of computer speakers you choose to buy, the money you invest will be totally worth it.
Apart from complete compatibility and powerful wattage, these speakers come with a control pod. That means you are in full control of the speaker without messing up the cleanliness of your desk.
6. Razer – Best gaming speaker for PC

Are you a gamer? If yes, then all you need is a pair of Razer computer speakers.
You will be immersed in its powerful audio to experience life-like audio effects. Its optimized drivers deliver extreme clarity through a full-range sound.
The rear-facing bass ports on the back of the speakers are designed for enhanced bass output.
As for controls, you get a bass knob that has automatic gain control. All these come together to make you savor its distortion-free, bass-heavy sound.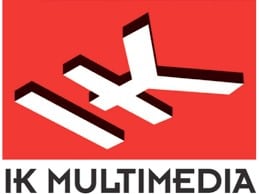 The motto of Ik Multimedia is to provide high-end sound output without any high-level investment.
They don't just make computer speakers but rather reference speakers with zero coloration, linear frequency response, spacious headroom and extended transparency.
These micro monitors are ideal for small studio setups as well. As an add-on, you get the T-RackS 5 Metering suite along with the speakers that give you superior monitoring and metering facilities.
Also read:
Conclusion
Every brand has its own special product, which in this case, is speakers. For every type of speaker, there will be one or two brands that would be the best out of many.
We hope after going through this article, you should have a fair idea of which brands to consider in accordance with the type of speaker you want to get.
Many new brands are emerging every year, and they are producing some great speakers. So it is recommended to keep checking for any new arrivals. Research on your part is always beneficial before buying.