When talking about top-notch car audio and fishing for the best rated focal car speaker reviews, there`s one company that can never fail you.
That`s why for the best focal car speakers, you go to the homonymous audio equipment leader, the "Focal". Some of them like Focal P165V15 6.5", Focal Access 165 A1, and Focal Integration 5"x7".
This French company is one of the music audio market`s no. 1 selling manufacturer. Successfully operating since the early `80s, "Focal" has produced more than just a good reproduction car sound systems.
Even though they are the masters at creating the best coaxial and component car speakers, they are also enviously great at serving us with some other long-lasting quality products.
Their headphones, home system hi-fi and professional audio monitoring speakers are serious competitors in the wide pool of hungry sound brands. Saint-Etienne can be proud.
Check out the specifications in the below table:
What To Listen For?
There are a couple of key specs or attributes you must take into consideration when shopping for the best of the best, especially the Focal models.
Regardless the high quality of the majority of their products, there are still some tiny differences between their car speaker series types of models.
Key Components To Include In Your Search
So you are ready to shop at last? Grab your notepad and type or pen-down these couple of key features to look for that will help in your final decision.
Like with most speakers, these specs are not so different, because it is speakers that we are talking about in the first place.
Whether they come in the shape of the home audio system, small headphone cans or studio monitoring, they all have some mutual attributes that define a good audio reproduction product.
First things first. Before you enter the store, physically or virtually, you need to make a decision at which type of car speaker you need. There is a never-ending dogma between which of the two main types are the best.
Here you cave coaxial vs. component type of car speakers war bursting around you everywhere you turn your ears intuition to.
Simply speaking, the first is a much cheaper version and they bring less quality of a sound then the component ones do.
On the other hand, some standard procedures must be respectfully fulfilled. That case belongs to the speaker size. Focal keeps their legit legacy under best possible control, creating flawless 6-inchstandard size mode drivers.
Other sizes include a more than decent 5-inch and humble 4-inch ones, and if you want more bang for the buck go for 7, 8, 10, 12, and 18-inch beasts.
Sensitivity in car speaker system is another key element to consider when picking the right car sound interior. Sensitivity has exactly the same meaning in any given speaker.
It shares an information of how much power will the exact speaker model need from external supply subject called amplifier in order to give the assigned volume level.
The higher the sensitivity, the speaker requires less power to feed on. And vice versa of course.
The last best character line you need to take into your critical view is the car speaker build quality. Good build quality automatically means your car sound system will operate on a longer road, so well money spend both ways.
The last thing we want to include is the inevitable budget rate or price tag. Sometimes this will be the primal trigger for your shopping spree. But don`t get discouraged here.
There are all types of great models from Focal that will satisfy your music hunger when planning out the next ride cruise. Now, let`s turn the heat on for the top comers.
Top 5 Best Focal Car Speakers
Main Specs:
6.5" driver
Power Peak – 140 watts
Power RMS – 70 watts
Polyglass cone
Butyl rubber surround
1-3/4" aluminum/magnesium inverted dome tweeter
Impedance – 4 ohms
Frequency Response: 60-28,000 Hz
Sensitivity: 93dB
Already highlighted in the title description, our top pick among best Focal car speakers is the P165V15 model. This top-rated frequency renderer defies all the negative outcomes with its high-rate quality reproduction.
From fine built, sonic range to power consumption, you cannot get disappointed. But be prepared to squeeze out few extra bucks.
The Focal P165V15 besides being a component sound giver, proved themselves on almost every build department.
Partial horn leading tweeter, the extremely balanced soundstage, and intriguing versatility is just the tip of an iceberg here. 85mm magnet, 45mm tweeter, and 165mm woofer sizes may fit the standard, but P165V15 is much more above that.
The adjustable tweeter level lets you choose from 0 to 3 and 6db pleasing your ear taste. Polyglass cone, diamond-cut aluminum chassis make the Focal P165V15 look very elegant.
And the eye-ear-pleasing don`t stop there. Smooth woofer surface gives you that warm feel that only heightens in active speaker mode.
Separate crossover with tweeter level control gives you the freedom of tweaking the soundstage by your own mood and taste.
They are very durable, providing a crisp, clear sounds, very detailed and ready for all types of music genres. Powerful enough so you don`t have to take time playing with the volume button.
Pros:
Crisp, detailed sound
Durability
Impressive lows
Cons:
Main Specs:
Two 6-3/4" woofers, 2 tweeters, and 2 external crossovers
Humidity-resistant, woven glass-fiber woofer
Butyl rubber surround
1" aluminum inverted dome tweeter
Impedance – 4Ohms
RMS power – 120 Watts
Frequency response – 60-20,000 Hz
Sensitivity – 92 dB
Another great sonic offspring from Focal include the 165 A1 model. And one more in the component speaker system department.
​Going around the same price range as their previous family member, the 165 A1 car speaker type brings its own sweet tooth to the game.
Woven-glass fiber cone and butyl rubber surround will make sure you are in your sweet spot all the time.
Aluminum inverted dome tweeters, wide soundstage, and very accurate image keep the Focal`s signature moves on top of your favorite tech list. 12/12db octave at 5 kHz crossovers with 3-level tweeter control turns the sound image wherever your taste desires.
The clean and crisp sound of the high end and powerful mid-bass controls the overall sonic space.
The tweeters can get a bit too harsh on some instrument performance, like guitars, but again the adjustable crossover aids in that matter very well.
They also bring a well-balanced line of frequencies, what Pros call flat frequency response and sound powerful enough so you won`t need any additional amp touches.
The crisp feedback of tweeters can be a bit overwhelming for some. But nothing a few tuning touches couldn`t fix.
165A1 cones are humidity and high temperature resistant so you can rest assure they won`t distort or warp while exposed.
Depth of bass comes thanks to deliberately oversized voice coils, hence the exceptional woofer power handling and durability.
Air coupling, main characteristic of inverted dome tweeter, as mentioned, allows a wide soundstage.
The centered movement of the dome brings out all the necessary energy transfer for the crystal-clear image with warm coloring.
Even though not recommendable to crank them all the way up, you will hear no distortion whatsoever.
Pros:
Crystal clear sound
Overall soundstage
Nice design
Controlled mids and clear highs
Great bass response
Easy to install
Cons:
Lack of strip-foam for the woofers
Main Specs:
Polyglass​​​​​ woofer with butyl rubber surround
Aluminum inverted dome tweeter
Impedance – 4Ohms
RMS power – 120 Watts
Frequency response – 65-20,000 Hz
Sensitivity: 94.1 dB
Integration modeling serves as much power and quality as any other same-range model. Focal don`t play games with this kind of things and like every great song, has no expiration date.
Same goes for their IC-570 model. Polyglass cone for safe natural coloring, butyl rubber speaker surrounding for trustworthy reliability and of course the matching material tweeters.
They are the aluminum-inverted ones and cannot fail in smooth and defining deliverance.
Another great catch here is integrated 6dB crossover for easier connection. Now, the frequency response on IC-570 is a bit shorter in the bottom end, starting from 64Hz, so if you are the bass person, you may need a sub for full enjoyment.
But still, they will provide just enough clarity and richness of a full sound image feel. The feel of depth is not lost, therefore maybe not so thin on the lows as the bottom numbers insinuate.
If you get the chance to test them, you will notice that the bass has enough massiveness to complete the task in low frequency spectrum.
Giving the size of the IC-57 car speakers, it will bring a surprise to your hearing system once you taste them.
Warmness and loudness come side to side on these, giving them the real note nomination for best Focal car speakers. Although if used without an amplifier, they to tend to lean towards distortion border.
But when you review the value tags that come along with them, there isn`t a better deal that you can get for a best car speakers right now.
Traditional coaxial cons may not bring a total perfection, but you cannot have all the pleasure for such a great offering price.
Pros:
Easy installation
affordable price
Quality build
Silky midrange
Good highs and lows
Overall soundstage
Cons:
Main Specs:
3-way 7"x10" speakers
Polyglass woofer with butyl rubber surround
Double aluminum inverted dome tweeter
Adjustable treble switch
Impedance – 4Ohms
RMS power – 200 Watts
Frequency response – 50-20,000 Hz
Sensitivity – 89.7 dB
If you are in desperate need for transparent reproduction, then you can`t go wrong with Focal`s Performance design PC 710 type. But they are the 7 and 10-inch car plates though.
If you have a spare space that matches your wheels of transportation, don`t spend more time thinking extra about it.
With the excellent sound comes the demanding price, but there`s no doubt PC 170 can deliver the top-notch experience for the longest road trips.
This powerful pair of Focal speakers equipped with coaxial drivers, gives a great quality sound and highly impressive audiophile first instinct feedback.
3-Way speaker drivers will give you all the freedom in sound image absorption depending on your mood plate.
BI-amplifying feature makes sure you take a full use of the PC 710. Polyglass cone promises the comfortable and stable, long-lasting build.
Aluminum inverted tweeter with adjustable treble level takes the coloration from flat to high for that slick tuning. The power of PC 710 doesn't lie in the streaming power only.
The transparent reproduction for any type of audio recordings gives the richly-textured accurate sound.
Detailed vocals and instruments are a signature move of Focal`s inverted dome tweeters which are thanks to that feature, respected highly. Each tweeter features a built-in phase plug and wave guide, amplifying the high frequencies and brightening up the whole soundstage.
And if you doubt about placing the speakers in the right spots, you can always tilt the tweeters for a better reproduction angle for the optimal listening environment.
A molten-glass microballs on top of the cellulose pulp gives the special touch in polyglass cone buildup. So you won`t be drawn back at any point of crisp, detailed warmth of PC 710. No harsh feelings at all.
Pros:
Worth the money
Rich low end
Attractive design
Cons:
Installation learning curve
Main specs:
2-way 6-3/4" speakers
Humidity-resistant, woven glass-fiber woofer
Butyl rubber surround
Aluminum inverted dome tweeter
Impedance – 4 Ohms
RMS power – 120 Watts
Frequency response – 60-20,000 Hz
Sensitivity – 92 dB
Delivering clear and natural sound is the authenticity of Focal team. Same goes for their next model we are about to reveal. The impressive 165CA1 SG Coaxial Car Speakers.
​Proudly wearing the tag of one of the Best Selling Coaxial Car Speakers on the Market, these babies echo the supreme sound image.
Focal`s patented inverted-dome tweeters prove their worth times and times again. 165 CA1` usual woven glass-fiber woofer cons cut-fits smoothly on the coaxial body providing same silk mid-bass range warmth.
Firm, yet very light speaker frame gives enough air for fighting the heat and cooling the voice coils.
The organic feel of the listening environment is filled naturally thanks to the main role of the crossovers with crossing point at 4 kHz.
Their even distribution of frequency to the woofer and tweeters does exactly that.
Maybe the only downside for some will be the higher price they are offered for, but when high quality is in question, the same height seems just righteously justified. Users say there is no way you would be disappointed.
Clean, crisp sonic display with no distortion keeps them in line with the best Focal Car Speakers. Yet some users noted that there`s a gap in the lower vocal range, which may be true, but also might just mean it`s a bit more subject oriented.
One thing to pay brighter attention to will have to be centered towards plastic mounting ring that easily cracks. So nothing to worry about, just be slightly more careful.
Pros:
Amazing sound
Great low-end response
Clean highs
Easy install
Speaker brackets/supports
Cons:
The need for an amplifier
Plastic mounting ring cracks easily
Also read: Best cheap bookshelf speakers under $100 in 2018.
Wrap up
Closing the deal on best focal car speaker reviews, the readers can easily find their perfect match for their next car interior sound design.
You can go shop with ease knowing you can comfortably choose between the best priced one or the biggest in size.
And you don`t even have to worry about your limitations in any kind of way. Low on a budget? Pick​ IC-570. Want great build quality for long-lasting car speaker stamina? Take 165A1.​
​Loving the big coined ones, make no mistake with PC-710. It really is a great wide spectrum of choices among only and seemingly enough 5-model group.
Whether you search for a pure enjoyment, a final step referencing fix or a nice patch to your new car, these 5 best car speaker reviews will end your crucial dilemma in a blink of a time. Go ahead and test our choices right away.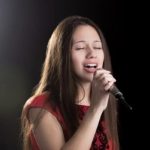 Hi, I'm Jennifer I'm a passionate singer and an audiophile from Detroit, MI. I'm on a mission to help music creators to create fine music that and help them position in the saturated music space.
Follow my blog for regular content :-)