Are you looking to buy the best KEF bookshelf speakers?
KEF is known for making high-quality audiophile speakers. It's surely one of the names that would come to mind when you think of buying bookshelf speakers.
My Best Pick
KEF Q350 Bookshelf Speakers (Pair, Black)
Best value
KEF Q150B Q150 Bookshelf Speakers (Pair, Black)
Best For Computers
KEF LSX Wireless Music System (Black, Pair) LSX Black
Last update on 2023-09-21 / Affiliate links / Images from Amazon Product Advertising API
Having said that, there are a good number of KEF speakers out there, and you may be in a dilemma as to which one to go for.
That's why I've written this article.
It gives you the best KEF bookshelf speakers on the market today so that you can make an informed choice.
Here are our 3 best KEF bookshelf speakers
Design and build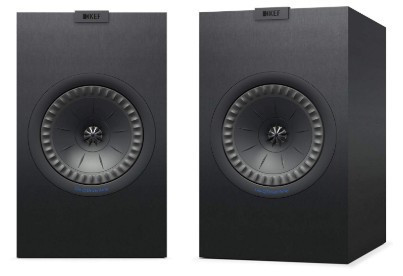 Type: 2-way passive speakers
Frequency response: 63 – 28000 Hz
Nominal impedance: 8 Ohm
Recommended amplifier power: 15 Watt
Output level (SPL): 110 dB
Sensitivity: 87 dB
Crossover frequency: 2500Hz
Connectivity: wired
Recommended placing: bookshelf/stand mountable
KEF Q350 is a pair of bookshelf speakers with 6.5-inch UniQ mid/bass drivers and 1-inch aluminium tweeters on each speaker. The cabinet is also quite roomy and the speakers come with bass ports at the rear of each of them.
You can have these bookshelf speakers in just two colors; white and black. If your room aesthetic is important to you, you must find a way to work with these color options. The tweeter is right at the center of the mid/bass driver.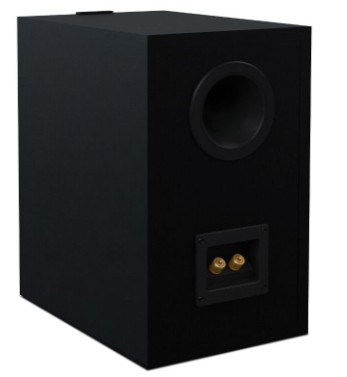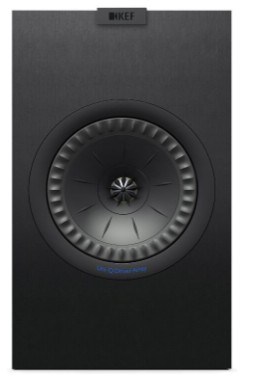 The design is such that the audio coming from the speakers can sound as a single unit, rather than from two different locations.
The KEF Q350s are 2-way speakers with bass reflex to prevent distortion and give you better bass production.
For effective driving of these speakers, you would need an amplifier of at least 15W and a maximum of 120W power.
Sound quality

Like I mentioned earlier, the two drivers are on the same spot on the speakers, with the 1-inch tweeter sitting right at the centre of the 6.5-inch mid/bass driver.
This arrangement makes sure that you don't hear the high frequencies and lower frequencies if they're coming from different positions.
The 63Hz to 28kHz frequency range is well produced in these speakers. However, to hear the sub-bass frequencies well, you'll need to connect to a woofer. The soundstage is quite wide, especially if you get the placements right.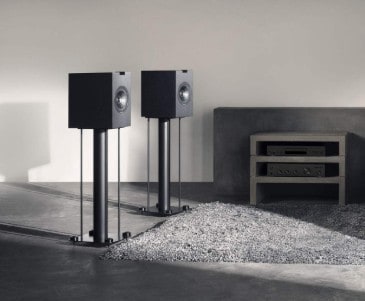 Of course, to enjoy the soundstage better, you should use the speakers in medium to small room sizes. For larger rooms, you may need floorstanding speakers.
You can use the Q350s for your movie dates or even gaming sessions with friends.
The KEF Q350's bass packs enough punch to reproduce the energy in your favorite songs. In songs that have lots of bass, the speakers may sound a little boomy.
The mids are clear and produce a lot of detail. Due to the wide soundstage, you can hear the mid-frequency instruments crystal clear. Pianos, guitars, and vocals sit well and are well enjoyed.
The highs are not harsh, and at the same time, they are bright enough to show the sparkle in the music.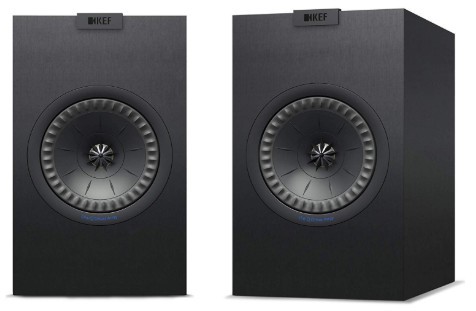 Detachable grilles: yes
Type: 2-way passive speakers
Frequency response: 51 – 28000 Hz
Nominal impedance: 8 Ohm
Recommended amplifier power: 10 Watt
Output level (SPL): 108 dB
Sensitivity: 86 dB
Crossover frequency: 2500Hz
Connectivity technology: wired
Recommended placing: bookshelf
Design and build
Like the Q350s, the Q150s also have their tweeters in the centre of the mid/bass woofers. The tweeters are made from aluminium.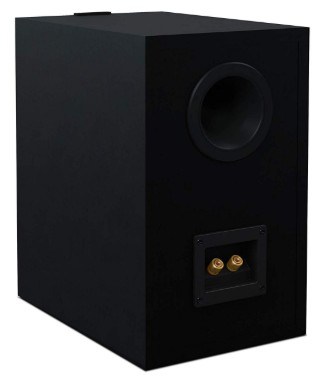 These speakers do not come with mesh grilles to cover the face. Looking at them, I really don't think they need to be covered with grilles. However, you may wish to, especially if you have toddlers running around the house. In that case, you'll need to get them separately.
Even though they're 2-way speakers, they have extra bass reflex ports at the rear which improves the bss response.
in a KEF Q100 vs Q150 comparison, this would be a huge difference because KEF Q100's bass reflex port is in front of the speaker. Make sure you don't place the speakers with their backs too close to a wall. It may cause excessive reflections which are not good for the sound.
The Q150s are compatible with low power speakers because they're low impedance monitors, which means they need minimal power to give more volume.
These speakers are good for your TV, especially if you have a cabinet for your DVD, TV and other stuff. These speakers will fit right in.
Sound quality
The Q150s , like the Q350s, have the Uni-Q arrangement of drivers. The tweeter driver is at the centre of the mid/bass driver circle. The difference here is that the mid/bass driver is a 5.25-inch driver and not 6 inches. The tweeter remains 1-inh unit though.
These speakers grind out quite a lot of bass, especially when you consider the size. You normally expect that much bass from larger cabinets and woofers.
With the frequency range of 51Hz to 28kHz, only the very low subsonic bass sounds won't be produced by these speakers.
The soundstage here is also quite impressive. Elements of the music or movie can easily be located in the wide soundscape. This wide soundstage is one of the reasons why Q150 is one of the best speakers for music listening.
The sound from these speakers has a lot of detail. The bass is punchy and produces the low frequency energy for frequencies not less than 51Hz.
The mids also have lots of clarity. For most music and even movies, most elements lie in the midrange. The openness of the ids in these speakers make vocals clear and other elements instantly recognisable.
The highs also give the required brightness without being harsh.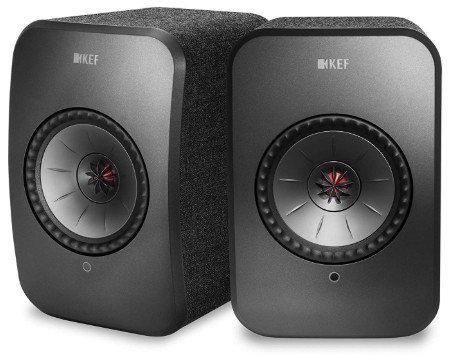 Hi-res support: 24-bit/192kHz
Streaming Apple AirPlay 2 (coming), Spotify Connect (coming), Tidal
Bluetooth 4.2 with aptX
Finishes: 5
Dimensions: 24 x 15 x 18cm (each)
Weight: 3.5kg (each)
LF: 70W/HF: 30W Per Speaker
Optical Input and Analog Inputs
Subwoofer Output
Design and build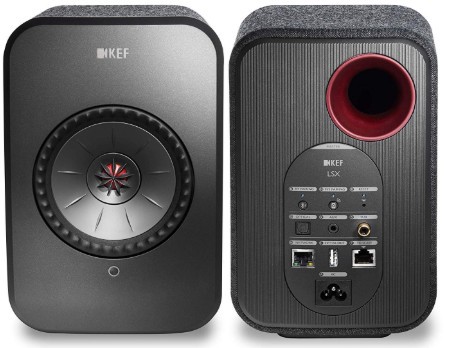 This pair of wireless bookshelf speakers have the smallest drivers on this list, but they pack lots of power and features.
The LSX wireless speakers have their ¾-inch tweeter sitting pretty at the center of the 4.5-inch mid/bass driver.
To prevent the distortion, aluminium material was used for the tweeter while the midrange and woofer is made of magnesium/aluminium alloy.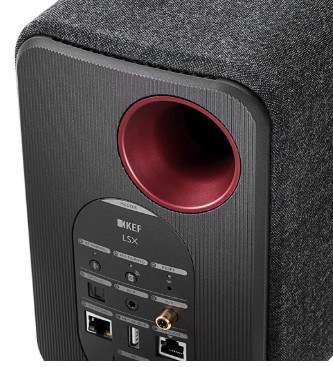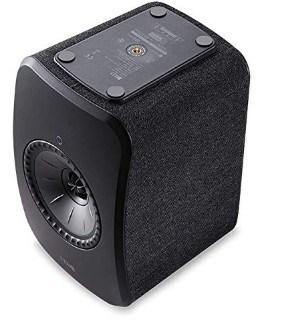 Unlike the other two KEF speakers, you have up to five colors to choose from here. You have more freedom to enhance your room decor. These are powered speakers, so you don't really need an external amp to drive them.
There's a bass reflex port at the rear end of each speaker for bass and overall volume enhancement. The speaker uses Bluetooth 4.2 connection, Wi-Fi or an ethernet cable in case of wired connection. There's also the option of a 3.5mm audio cable for connection.
These are perfect for your computer table. They're wireless and don't take up so much space.
LSX easily streams from most popular music streaming services including Tidal, Spotify and Apple Music.
Sound quality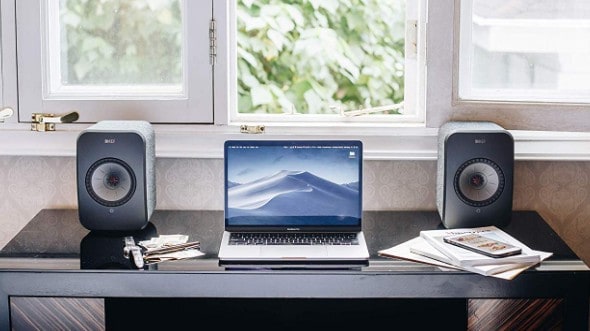 The soundstage here, like in other Kef speakers, is quite wide, with all elements having their place.
The bass is well rounded and full. Even though the speakers do not produce frequencies less than 54Hz, the bass still sounds deep and punchy.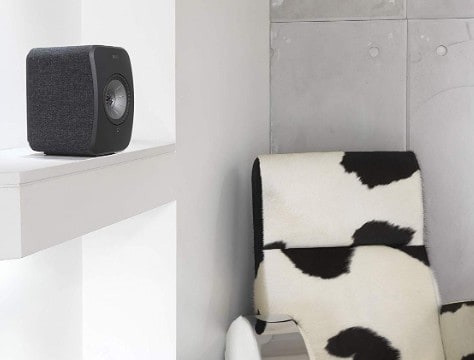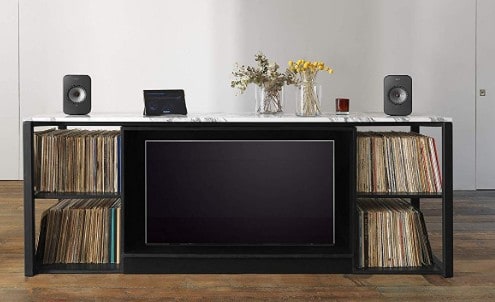 The mids have some warmth that makes vocals and pianos sound fuller. The highs were also quite clean. You will surely enjoy your music regardless of what style you love listening to.
Read our other popular posts:
Conclusion
These KEF speakers have a few things in common. One of the important similarities ois that their bass reflex ports are located at the rear.
This makes it necessary that you leave ample space between the speakers' rear and the wall. If you don't, the bass will reflect off the walls, giving you boomy reflections.