Are you looking to add an AV receiver to your home setup? If yes, then you're in the right place. Marantz and Yamaha are two brands you'll find when you run any search for receivers. Naturally, some questions will pop in your mind regarding these two receiver brands:
Which one is better: Marantz or Yamaha?
Which one has better sound for movies, Yamaha or Marantz?
Which of the two receivers will work with HDMI?
All of these questions and more will be addressed in this article.
Marantz vs Yamaha receivers compared
Build quality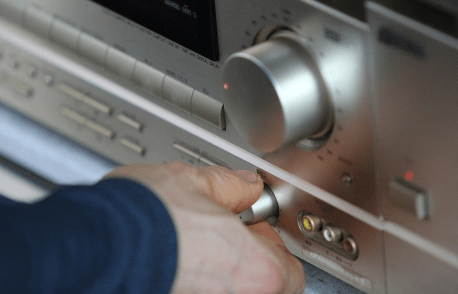 Yamaha receivers typically have a brushed aluminum finish with solid metal bodies. In the front, you have the display and controls while the back has the input and output ports. For easier access, they placed the headphone jack in front.
Marantz receivers also have a solid sturdy build. Even the ones with the slimmer design. Like the Yamaha, it has the display and controls in front while the connection ports are at the back.
Both receivers have vents all over their frames to prevent them from getting hot. Ensure that you place these receivers such that the vents have breathing space. This means nothing should be in touching distance.
Streaming support
For many of the Yamaha and Marantz receivers, you can easily stream music from your favorite platforms. To make this happen, you must download the apps for each receiver. Yamaha uses the MusicCast app while Marantz uses HEOS.
With these apps, you can select your preferred streaming service. Both receiver brands enable you to stream with Pandora, Airplay, Spotify, Amazon HD, and others. Although while streaming, some Marantz receivers may show 1 to 2 seconds delay in responding to your controls.
Both receivers also allow you to stream audio over wifi, Bluetooth and ethernet. For wireless multi-speaker freedom, you need that WiFi connection
Sound formats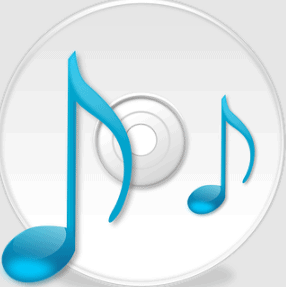 With both the Yamaha and Marantz receivers, can efficiently play both lossless and lossy audio formats. These include mp3, wma, flac, aac, alac, and wav. For audio streaming, you will get high resolution audio if your streaming source broadcasts such quality.
However, Amazon Prime music may not automatically give you high resolution audio on some Marantz receivers. To solve this, you need the dedicated Amazon HD platform. But this may mean that you wouldn't have your playlists and other saved stuff.
Also read:
Connectivity options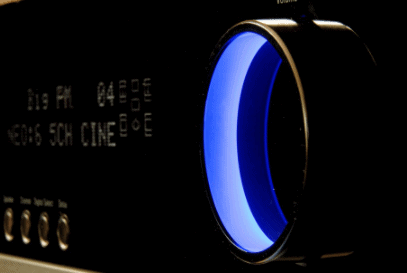 Any quality AV receiver must have multiple options for connecting your source and destination devices. And these two brands do not disappoint. They feature input and output ports for both older and modern TVs, speakers and others.
If your TV or other device has HDMI, then you can use one of the multiple HDMI inputs on the receivers. However, there are always fewer HDMI inputs than outputs.
For the higher end receivers you can have up to 3 outputs, but inputs can be between 5 and 8. For receivers with more than one HDMI output, you can send your audio and video to multiple screens at once. This works well if you have TVs in different rooms.
Higher end receivers give you full options to connect surround sound speakers and monitors using banana plugs, XLR balanced cables or HDMI. So, the higher you go, the more options you have.
Cost
I have noticed that to have some high end features, you have to pay more for Marantz receivers than Yamaha.
For example, the Yamaha aventage CX-A5200 and the Marantz AV 8805 give you a slew of options to turn your house into a mini cinema. XLR inputs, multiple video connections and three HDMI outputs. Even though they are similar, you would have to spend more on the Marantz in this case.
However, you would probably not need all these bells and whistles. For a functional receiver, the prices of a Marantz and a Yamaha are usually in the same bracket.
Portability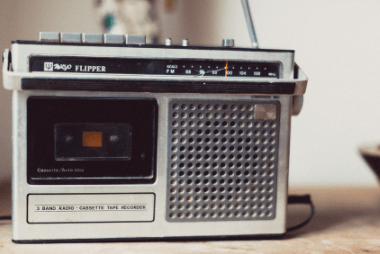 To be straightforward, Marantz has it in terms of portability. Sure, Yamaha has the RX-S602 as a compact option, but Marantz has a whole line of those.
The Marantz series which includes the NR1200, NR1711 and NR 1510 are ideal for smaller spaces with less cabinet room.
However, this portability comes at a price – these slim receivers do not give as much power as the larger ones. But if your room is not so large, then they'll drive your speakers to your taste.
Ease of use
Setting up any of these receiver brands takes some patience, especially if you're not familiar with these things. If you have a 7.1 or 5.1 surround system, you will surely need more time to set things up.
Also you need to navigate the settings to take full advantage of the features. This also takes some learning.
Not to worry, the receivers sound good right out of the box, so even without too much tinkering, you will get a good sound out of them.
Compatibility
This is one of my favorite things about these receivers. Not just these two, but also receivers like Denon. They work for both modern and older gadgets. Even if your TV or gaming console doesn't have HDMI or optical digital ports, you can still connect using the analog options.
Aside from TVs and consoles, you can also use your phone as a source for the receiver. You can either use Bluetooth connection or stream directly from the HEOS or Music Cast app.
Some of these receivers also have AM/FM radio capabilities. If you're an avid radio listener, you could explore that.

Marantz receivers allow you to use different inputs at a time. You can watch your Tv while listening to sound from elsewhere.
Speaking of TVs, you can enjoy Dolby Atmos, DTS and other 3D sound features if your TV has HDMI ARC. it sends and returns audio signals from your TV with the same connection.
Also read:
Sound quality
Marantz receivers have a signature sound. It's a dark, warm, and smooth overall production. Compared with Yamaha receivers, Marantz has less brightness in the treble frequencies. This means your music will have some weight in the bass and low mids, but may not sparkle as much.
The speakers you eventually use will determine your final output. If you choose speakers with a dark sound, your movies or music may sound too muffled. So, be careful when combining your Marantz receivers with speakers.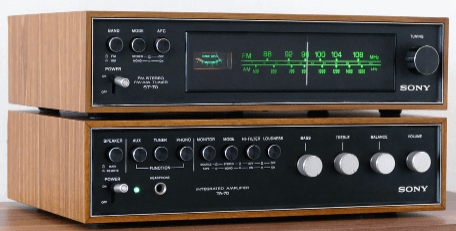 The Marantz sound reminds me of the warm sound we get from tube amps. Yamaha receivers are closer to a neutral sound. They have clean, solid bass and a detailed midrange and treble. Yamaha receivers also give you more freedom to customize your sound.
Depending on the receiver you purchase, you can have up to 13.2 channels. Your 7.1, 5.1 or 3.1 surround system will be right at home with either a Yamaha or Marantz receiver. Yamaha has a little more precision in surround sound production, but Marantz does a really good job too.
Other features
Room calibration is available in both receiver brands. Yamaha enables you to do this via the app. For Marantz receivers, you use the included Audyssey microphone.
Although this feature is available in Denon receivers, Marantz adds the possibility of having more than one room correction setting. So, you can have presets for when your windows are open and when they're closed.
Conclusion
These are two quality AV receiver brands. Even though Yamaha is a more popular brand, Marantz is obviously not inferior in any way. So, it boils down to personal choices. If you like the dark, warm tube amp-like sound, you would love the Marantz receivers.
If you like a more neutral production with more freedom to choose your sound, Yamaha gives you just that.