AV receivers are required if you want to get the best from your home theater setup. If you're in the market for these audio and video solutions, then you have some options on your hands. Two of the top names here are Yamaha and Denon.
While Yamaha is famous for several audio and other gear, Denon is mostly known for audio receivers. In this article I explore these two AV receiver brands to help you make the best choice. I also answer burning questions like:
Which receivers sound better: Yamaha or Denon?
Which of these receiver brands is easier to use: is it the Denon or Yamaha receivers?
Let's dive in.
Yamaha vs Denon receivers compared
Build quality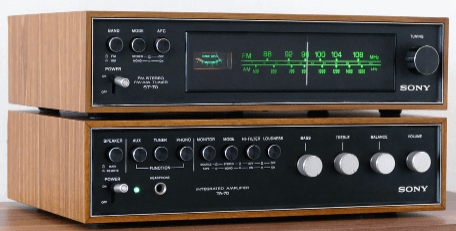 Yamaha prefers to use metal for their receivers. You get a feel of the sturdiness when you feel the receiver's frame. Most of their units have a brushed aluminum finish. That doesn't mean they're made of aluminum though.
Since this receiver will probably sit on your cabinet, there's very little risk of dropping it. The metallic frame is needed because of heat buildup.
Denon receivers also have solid build, but Yamaha receivers are heavier on the average.
Like I said earlier, the weight only matters when choosing your cabinet and setting the receiver up for the first time. Once it's set up, you should no longer have any weight worries.
Sound quality
Both receiver brands have features and functions that help you have an immersive home theater experience. Many mid range to high end Denon receivers have DTS and Dolby Atmos to enhance your stereo sound setup.
If you have a full 5.1 or 7.1 surround home theater system, you can set up your Denon receivers to send sound to each channel for a great movie and gaming experience.
Yamaha receivers also have these features and functions. But in terms of performance, Yamaha receivers give you more. The surround sound production in most Yamaha receivers is more precise than what you get with the Denons.
Bass production is deep in both receivers, but Yamaha's bass is more robust and full-bodied. Also, the mids are more detailed. To enjoy more detail with your Denon receivers, you'll need to crank up the volume most times.
Having said all that, your receiver's sound is mostly shaped by the quality of your home theater speakers. For the best sound production, choose quality floorstanding speakers and woofers.
Streaming support
Both Yamaha and Denon receivers give you the streaming feature. However, to access it, you need to download their respective apps. For Yamaha you need the Music Cast app while Denon uses the HEOS app.
With these applications installed on your phone, you can easily stream music with Pandora, Tidal, Spotify, Bluetooth, Wi-Fi and AirPlay 2. Aside from streaming these apps give you more control over your sound, allowing you to play from different inputs in different speakers.
Sound formats
We expect a decent audio receiver to deal with high resolution audio pretty easily. What's the point of having a receiver when you can't stream the best formats?
Thankfully, both the Yamaha and Denon receivers have not disappointed here. Unless your source audio sucks, you can expect, clean streaming of any formats from these receivers.
Connectivity options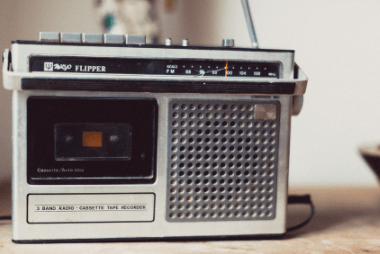 Here's the first thing I noticed with these two receiver brands when it comes to connectivity. The more recent versions retain old connectivity ports. So, if you still have an old TV that doesn't even have HDMI, you're still covered.
Both the Yamaha and Denon receivers have analog audio and video input ports that use RCA-like cables.
For more modern TVs, they have HDMI ports. You can get up to 6 or 7 input, but not more than 3 HDMI outputs. Most of these HDMIs are ARC and eARC compatible. They are also able to support 4K picture production.
Some of these receivers have 8K inputs and outputs too, but I'm not too excited about that since there are only limited sources that have 8K capabilities.
Although they boast of scaling functions that increase the resolution of your source video from 4K to 8K, the technology is still not top notch.
Yamaha surely has more connectivity options than Denon receivers. I only noticed this difference is high end receiver options. For less expensive ones, the options are quite similar.
An example of such a high end receiver is the Aventage RX-A3080. When compared to the high end Denon AVR-X4700H, the Yamaha makes a difference with its balanced XLR input options.
Cost
It's hard to compare these brands in terms of cost. But after considering multiple options, I would say Yamaha receivers offer more value for money in terms of sound quality.
Even the less expensive Yamaha options give you higher quality sound production than the Denon receivers.
Portability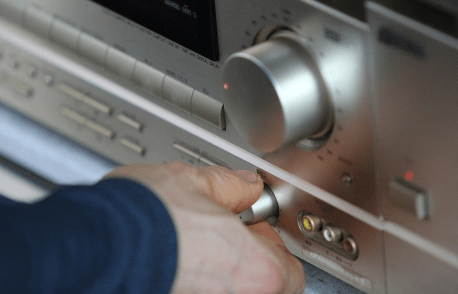 Denon receivers are generally on the lighter side. But like I mentioned earlier, it only matters when you're trying to set the receiver up. Or when you're picking out a cabinet, since the receiver simply sits there all day.
What matters more is the positioning of these receivers. The vents on the receivers are made to expel heat from inside. So, you should place the receivers such that nothing blocks the vents. If there's an obstruction, you may fry the receivers.
Speaking of heat build up, Denon receivers get hotter than the Yamaha receivers. Some products can get a little hot after several hours of use. You should beware of this if you have kids around the house.
Ease of use
Yamaha receivers give you so many customizable options especially when you use the app. But you may need to take some time to learn how to navigate the settings and functions. Denon receivers are more straightforward in this regard.
Also, the HEOS app can completely replace the remote for Denon receivers. In the Yamaha products, you need to use the remote alongside the app to access all the functions.
Even though navigation is easier in the Denon receivers, it's not so in actual performance. For example, some Denon receivers may delay a little when you switch input sources.
Compatibility
Both Yamaha and Denon receivers are at home with both digital and analog video and audio. However, you should be careful when making a choice. Some low budget options may be incompatible with some devices.
Also, you should determine what your input sources are. I would advise you to choose more recent options that have Bluetooth connection and 4K compatibility. This means that if you upgrade your TV gaming console or other source, the receiver will still be compatible.
Other features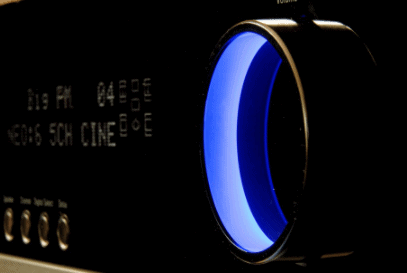 Let's talk about the room calibration.
Some Denon receivers come with the Audyssey mic that "listens" to your room and adjust the sound production to fit. Yamaha also has this function, but it's only available via the app.
Also, both receivers work with voice assistants like Alexa, Google Assistant, Siri, and Josh.ai among others. You can control them with your voice, provided you have the required devices like Echo and your iPhone or android device.
Conclusion
Both of these brands have high-quality receivers, but there are some subtle differences. If ease of setup and navigation are your top concerns, then Denon will make you very happy. But if you're an audiophile or you just prefer superior sound production, you would prefer the Yamaha.