Are you an audiophile? Are you interested in studying AIFF vs FLAC audio formats closely? Or are you confused about making an informed decision for which audio would best serve your purpose?
You needn't worry anymore as we are here to make it simple for you and clear out the fog.
Lossless audio formats have tickled the intriguing minds of audio professionals and today we take it upon our hands to sort a debate – which is better – FLAC and AIFF?
Keeping your listening experience at the best of our interests, we will carry out a comprehensive comparison between FLAC and AIFF.
By the end of this article, you will gain enough information about both these audio formats, thus helping you decide which one of them would suit your needs.
So let's get on with it as we closely look into both these lossless audio formats.
| Features | AIFF | FLAC |
| --- | --- | --- |
| Type | Lossless | Lossless |
| Compression | Two uncompressed channel | compressed codec |
| Audio quality | Not compromised | Audio quality is compromised |
| Compatibility | Only Apple devices | Mac, Windows, Android, and Apple devices |
| Usability | Storing music | Designed to downloaded quickly |
FLAC vs AIFF: Which one is the best?
What is AIFF?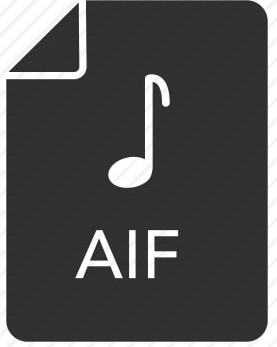 Developed by Apple, AIFF, short for Audio Interchange File Format, is one of the most-used audio file formats in the Apple Macintosh Operating System.
One can also call it Apple's version of WAV files (Waveform Audio Format).
An AIFF file contains the original audio data, two uncompressed channel information (stereo and mono) that can be recorded with a sample size of 16 bits and a sampling rate of 44.1 kHz.
An AIFF audio file has similar audio configurations as a CD, and thus it is also known as CD-quality audio.
Since AIFF files have the same sampling rate and sample size as WAV files, the disk space is fairly identical between these two audio formats. As compared to an MP3 file, it occupies 5 times space.
Each audio minute of an AIFF file takes up approximately 10MB. So for a 10-minute song, the AIFF file will occupy 100MB or even more.
Even though AIFF is a lossless audio format, it has no compression of audio data whatsoever.
As an alternative, Apple came up with another format called the AIFF-C that is similar to an original AIFF file but with an added feature of audio compression. It helps in reducing the file size, making it easier to store and share.
What is FLAC?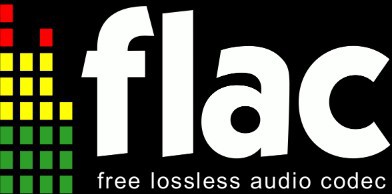 Released back in 2001, FLAC or Free Lossless Audio Codec is a popular lossless audio format.
Often regarded as the high-definition version of an MP3 file, FLAC has an added advantage of a compression codec that sizes-down the file up to 70 percent than the original audio file without any loss of audio information.
If you are familiar with a ZIP file, you'll get a better understanding of how FLAC operates. The only differences are that it has a superior compression process and it is specifically dedicated to audio files.
FLAC audio format is perfect for those who are interested in backing up their music CDs collection.
A FLAC file is an exact replica of the original music file, and you needn't worry about losing your music if you lose the original CD or even if it gets damaged.
FLAC has several advantages over the other lossless audio formats in the race. For instance, FLAC occupies less space than a WAV file and can also retain additional data such as artist name, album name, lyrics, etc. unlike the latter.
As opposed to ALAC (Apple Lossless Audio Code) files, FLAC has an upper hand in terms of sound quality and compression rate.
To ace the game, FLAC files can be played in various audio mediums and media players too!
Differences between FLAC and AIFF
In spite of being lossless audio formats, FLAC and AIFF differ from each in many aspects than you would think.
First of all, FLAC is a strictly compression-based audio format and makes exact copies of CD files. ALAC, on the other hand, is an uncompressed format and stores audio data in CD-quality. While FLAC is entirely based on lossless audio codec, AIFF is based on the interchange file format.
In terms of compatibility, FLAC files are supported in almost all operating systems, namely Apple devices, Android, Mac, and Windows whereas AIFF is restricted to only Apple devices.
FLAC trumps AIFF when it comes to storage space. The former needs less storage space on the device than the latter that takes up large storage.
As far as usability is concerned, FLAC is designed in such a way that it can be downloaded quickly. Meanwhile, AIFF is meant for storing music and other audio related projects in their original form.
When it comes to audio quality, FLAC tends to lose its grip in retaining the original audio data once it undergoes processing through audio editing software. AIFF doesn't disappoint in this regard as it works perfectly fine when processed in audio editing programs without compromising the quality of audio.
How to play FLAC files?
How to play FLAC files on Mac?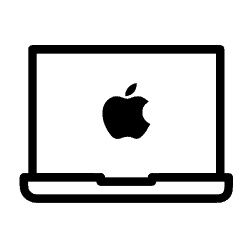 One cannot play FLAC files on a Mac directly. To do so, Mac users need to download an external media plug-in such as Fluke or third-party media players such as VLC Player and ElMedia Player to get basic FLAC support.
How to play FLAC files on iTunes?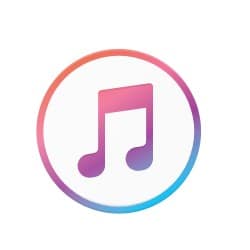 FLAC files are not playable in iTunes. However, if you want to play them, FLAC files can be easily converted to ALAC files, which is supported by iTunes. On converting FLAC files to ALAC files, there is no loss in quality since both of them are lossless audio formats.
The best application for converting FLAC files to ALAC is XLD (X Lossless Decoder). It is absolutely free, easy to use, and quickly converts the files from one format to the other.
After the conversion, you can either choose to keep the original FLAC files or opt to keep just the ALAC files.
You can also convert the ALAC files back into FLAC anytime. And no, there won't be any loss in quality.
How to play FLAC files on iPhones?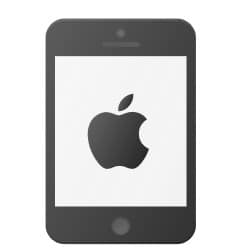 The iPhone FLAC file support was launched along with iOS 11. For the users older versions than iOS 11, the iPhone only supports ALAC files.
Nonetheless, it shouldn't concern the users of iOS 10 or older versions as there are several other ways of playing FLAC files on the iPhone.
There are many applications available in the iTunes store or Apple store that support FLAC files. Some of them are FLAC Player, Capriccio, Media Connect, etc.
Another benefit of these applications is that along with supporting FLAC files, you can also stream FLAC files in AirPlay, which lets you stream media wirelessly across different Apple devices.
How to play FLAC files on Android?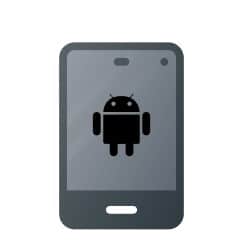 If you are an Android user and you prefer listening to FLAC files, then its good news for you. Any smartphone with an Android version 3.1 or above supports FLAC files.
Google Smartphone users can enjoy their FLAC music files without any hassle.
On top of that, you can also download applications from the Google Play Store, like Player Pro, Pulsar Music Player, PowerAMP, AIMP, etc. if you want a dedicated platform for playing FLAC audio files.
How to play AIFF files?
For iOS Users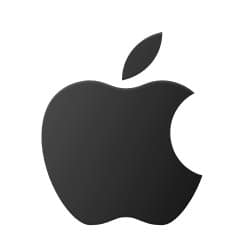 Playing AIFF files is a worry-free task for iOS users as these files play flawlessly in the native platforms of iPhones and iPads.
Apple iTunes and Apple Music support AIFF files without any difficulty. There is no need to download any third-party application or software to access AIFF files.
For Android Users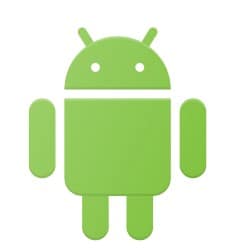 Android doesn't support AIFF files natively in its devices. You will have to download specific applications to do so.
Many applications supporting AIFF files are available in the Google Play Store. A few of them are AIMP, PowerAMP Music Player, 321 Media Player, jetAudio HD Music Player, and so on.
For Mac and Windows Users
Being an uncompressed audio format, AIFF files are mostly compatible across a range of media player platforms irrespective of Mac and Windows.
Thus, there is no difficulty in playing AIFF files on Apple iTunes in the case of Mac users and Windows Media Player and VLC media players in the case of Windows users.
The CD-quality property of AIFF files makes it easier to read.
Similarities between FLAC and AIFF
For the mere fact that both FLAC and AIFF are lossless audio formats, it's not surprising to know that there are certain similarities between them. The following are some areas in which these two audio formats are identical:
Both of them offer supreme and high-definition audio quality and they sound the same.
Even though FLAC files are compressed and AIFF files are uncompressed, both of them are indeed lossless audio formats.
FLAC and AIFF files are ideal for storing and archiving, without any loss of audio data or originality
If you are a Mac and iOS user, you can enjoy both these audio formats
Conclusion
There is no clear winner in these head-on comparisons between FLAC and AIFF as the competition is pretty tight.
For an untrained ear, this is hardly any difference between these two audio formats as they sound almost the same.
However, what might interest a common listener and music lover is its ease of accessibility. Since FLAC files are compressed, it can be easily downloaded off the internet. Its relatively smaller size makes the process of downloading faster and efficient, just like MP3.
With that being said since AIFF files are uncompressed and they retain all the original sound information, audio engineers prefer working with these files. There is no quality loss during editing, mixing, and mastering processes.
Although it should be kept in mind that once the technical part is over, music producers convert the final output in a compressed format.
So it would suffice to conclude that your decision of choosing between FLAC and AIFF entirely depends on what purpose it's going to serve for you.
Go for FLAC files if you just want to store, share, and stream and choose AIFF files if you are working on a music project.