Modern home cinema keeps getting better. THX, Dolby and IMAX are three badges that many audio and video devices and content proudly wear to show that they produce superior audio or video quality.
For anyone who wishes to buy a new home theater system, you'll be wondering:
Which certification is the best: THX, Dolby or IMAX?
Which format provides the best surround sound, Dolby, IMAX or THX?
I'll answer these questions and other burning ones in this article.
THX vs Dolby vs IMAX
What is THX?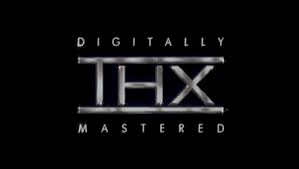 THX is short for Tomlinson Holman's Experiment. It was developed by the film studios owned by George Lucas. The engineer who came up with the process is Tomlinson Holman.
THX certifies audio equipment, cinemas and post-production studios to indicate that they meet certain industry standards of audio production.
For most people, the important THX certifications are the one on your audio equipment, and perhaps the ones on your movies and games.
When your home theater speaker, AV receiver or any other gear is THX certified, it means that THX has tested it, and found the equipment is capable of producing ultra-high quality digital playback.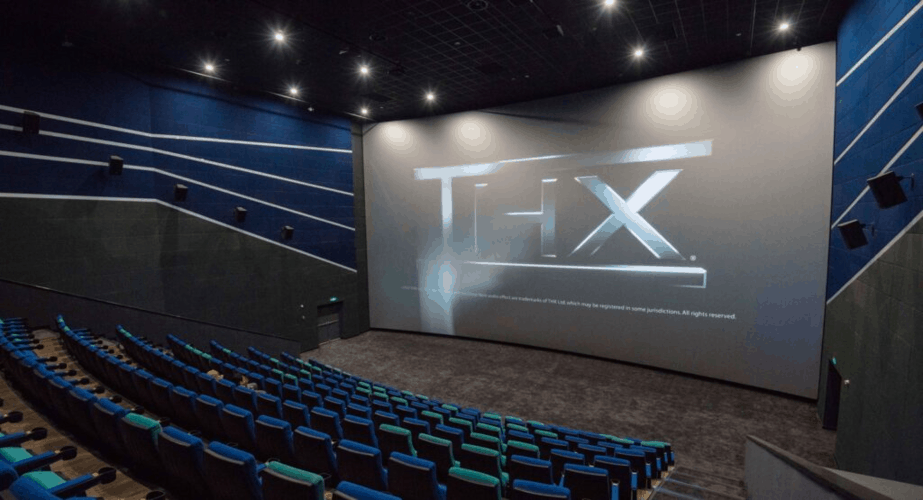 The original reason why Lucasfilm bought in THX testing was to ensure that whoever watches the movie hears the sound as intended by the filmmaker.
To have the full impact of THX, it's better to have all your home audio setup with THX certification. Or at least, have good quality audio gadgets all through.
If your AV receiver is THX certified but it's connected to low quality speakers, you can't enjoy THX sound.
Here's why it is better to have a full THX certified setup.
If your AV receiver is certified, it will come with some extra features like the THX Loudness Plus and THX Listening Modes. THX Loudness Plus is for low-volume playback. It ensures that you get the same quality of sound whether you crank up the volume or turn it down.
THX Listening Modes gives you different features depending on what you're listening to. For
movies, the sound focuses more on giving you the accuracy of ambient noises and clear dialogue. The music mode gives you an immersive experience by placing you "in the mix".
You may get varying results depending on your setup, but you're more likely to get it right if all your equipment is THX certified.
What is Dolby?

Dolby certifications generally show you many surround sound channels a receiver can handle. It also gives you information on the maximum audio quality you should expect from such a unit.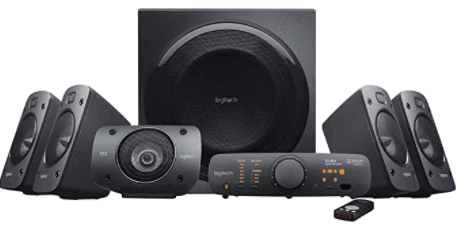 You can have Dolby certified movies, games, music or audio gear.
Dolby Digital is one of the earliest forms of Dolby certifications. Others include Dolby Digital EX, Dolby Digital Plus, Dolby TrueHD, Dolby Pro Logic II, Dolby Pro Logic IIx, Dolby Pro Logic IIz, Dolby Atmos, and Dolby Surround.
For this article, I'll explain Dolby Digital and Dolby Atmos.
If you were a fan of home video in the 90s and and early 2000s, you would have come across the Dolby digital logo, probably in the movie credits.
Even though it has been around for a while, it's still a popular format across different DVDs, Blu-rays, and TV broadcasting services. Blu-rays up until 2014 all came with Dolby Digital format.
Dolby Digital supports 5.1 surround sound, although some other versions have Stereo 2.0 compatibility. When your AV receiver receives audio via optical or HDMI, it plays it out as a 5.1 surround sound.
Dolby Digital sound production is solid if you use a good home theater system. However, it is not totally lossless.
The movie's audio has to be compressed, especially when playing from a DVD or Blu-ray. If the original movie audio is greater than 640 kbps, you should expect some compression.
Dolby Atmos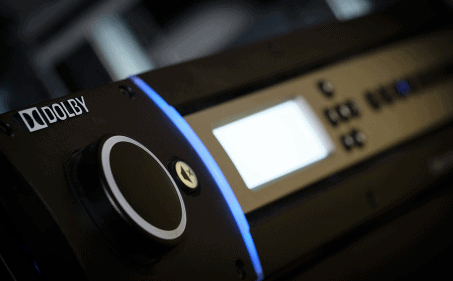 Dolby Atmos takes surround sound production up a notch. Its main feature is the addition of height channels to the surround setup.
So, it not only supports 5.1, but it also supports 5.1.2. Ideally, the extra two channels will be mounted speakers at heights or upward-firing speakers.
Some soundbars emulate this audio production by using upward-facing drivers. Many movies post 2014 now have the Dolby Atmos certification.
To enjoy Dolby Atmos sound, your AV receiver and home theater speaker system must be equipped for it. Not to worry, most modern Denon, Marantz and Yamaha receivers have Dolby Atmos.
Also if you stream your movies from Netflix, Amazon and Disney, you can get Dolby Atmos formats, if your AV receiver and speakers are compatible.
Lastly, Dolby Atmos is a lossless format. This means you get your audio as is delivered by the filmmaker.
What is IMAX?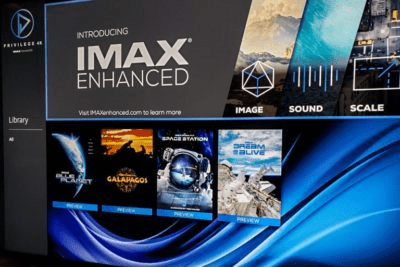 IMAX goes beyond audio quality and sound production. It adds the video and picture to the mix. Your video goes through processing to optimize it for 4K HDR.
So the newer TVs on sale have this feature. With IMAX Enhanced, you get better picture quality than a regular 4K UHD TV.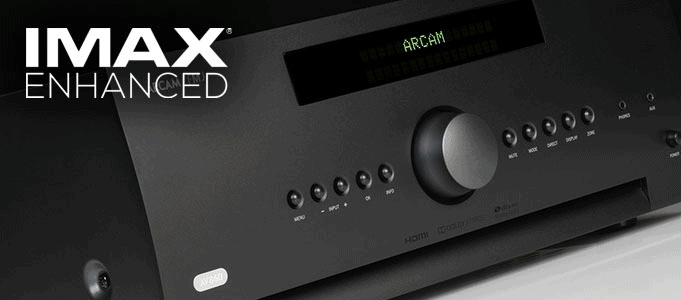 IMAX enhanced also gives you DTS:X audio quality. In the movie and gaming world, DTS:X is a good alternative to Dolby Atmos. It is also a lossless audio format. IMAX enhanced is the youngest of all these formats, so movies in this format are not yet available in their thousands.
Of course, you will feel the effect more if you have all your audio and video equipment with IMAX Enhanced certification.
Similarities and differences of THX vs Dolby vs IMAX
Similarities
All formats support surround sound production.
IMAX, Dolby, and THX all have their emblems on all supported devices, movies, games, and cinemas.
Even though movies and games can be made in these formats, you need compatible receivers or TVs to enjoy them.
Differences
While Dolby and THX are audio-focused, IMAX includes video production in its certifications.
THX certification shows the capacity of a movie or gadget to translate the material as intended by the creator. On the other hand, IMAX enhanced and Dolby is more focused on giving the end-user a great experience.
THX vs Dolby vs IMAX: Which is better for whom?
If you have a high-end TV with IMAX Enhanced feature, then you should go for a receiver and speakers with the same. However, if you have a regular TV – 4K UHD and below, it's best to go for THX or Dolby would do just fine.
Your budget will also determine which one you should choose. If you are looking to buy the whole system, start with an AV receiver with THX and DTS:X.
This means that you can enjoy your surround sound. So, if you later buy an IMAX Enhanced TV, you can easily upgrade.
Conclusion
If I have to choose the most essential certifications of these three, it will be Dolby. This is because some good quality speakers do not have the THX certification.
However, most receivers and speakers with surround audio capabilities will have either Dolby or DTS:X on them.