Cubase and Ableton Live are two of the most popular music production software globally. Both DAWs perform similar functions, but when you open Cubase and Ableton on your computer, they look very different from each other.
The first time I opened Cubase, it took me a few minutes but I was able to get piano, drums, and bass guitar lines recorded.
Ableton took me much longer to figure out. However, I know producers and songwriters who found Ableton super easy to use even without prior experience.
These differences are the reasons why we always have Cubase vs Ableton Live comparisons.
In this article, I will take you through the unique features of Cubase and Ableton Live, and show you why each of them will be good for you.
I will also answer burning questions like:
Which DAW is better for beginners, Cubase or Ableton Live? Which is better for making trap beats, Ableton or Cubase?
Now, let's go into the in-depth comparison of these DAWs.
Cubase vs Ableton: features compared
Overview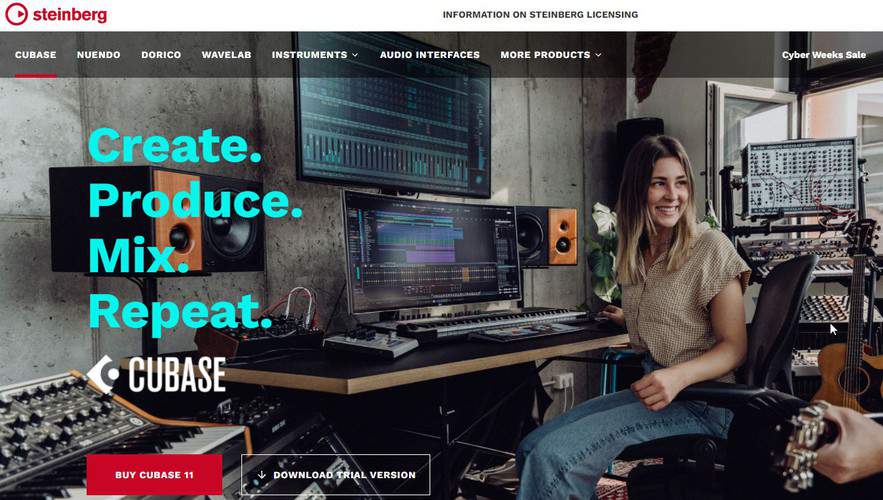 Cubase is an audio production software that has been around for a long time. Cubase 5 was one of the first world-famous versions that made producers all over the world love the DAW.
As with any music production software, all you want is a system that can bring your musical ideas to life or give you some inspiration when you're looking for new ideas. Cubase does this excellently – that's why it's one of the more popular DAWs among producers.
Ableton Live is another popular DAW that millions of producers use globally. Like Cubase, it is one of the best tools for producing your musical ideas.
For the most part, Cubase and Ableton will achieve the same thing, but they use different methods.
User interface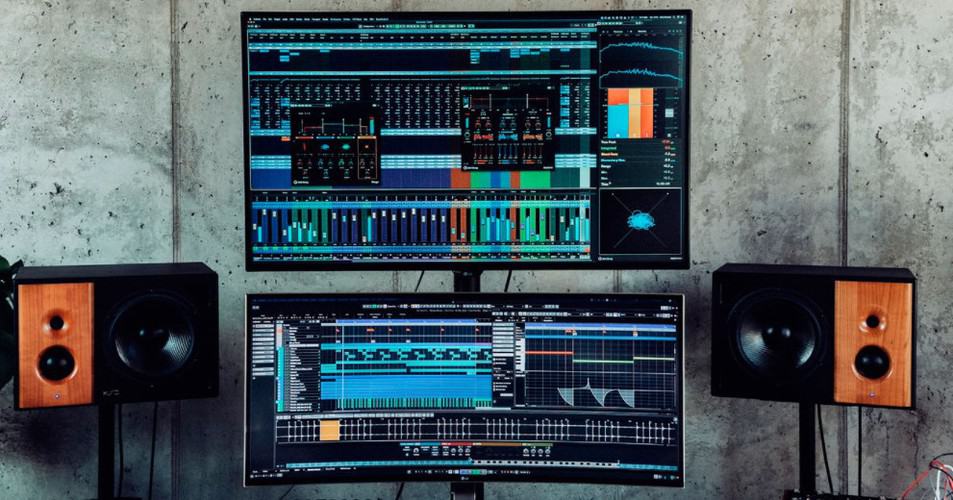 Cubase interface looks familiar at first glance even if you're not familiar with DAWs. It looks like most audio editing software. The timeline shows the song's progression from left to right. This display is intuitive for most producers and musicians.
Also, most of the features are easily accessible with just a few clicks.
With Cubase, I laid out a drum and piano sequence within an hour. The built-in instruments make it easy to put down your idea faster and try to polish the song after.
Ableton interface didn't look familiar the first time I opened it.
Ableton Live has two views: Session and Arrangement.
The Session interface shows up when you first open the DAW. This interface is great for music makers who rely on triggering clips and loops for their songs or performance.
However, if you prefer the timeline interface that arranges your song from left to right, you should use the Arrangement view.
For smooth operation, choose an interface before you go too far into your project.
Compatibility
Device compatibility – both work with all
Both Cubase and Ableton work on PC and MAC.
Both Windows and MAC OS users can enjoy them.
However, only Cubase has an android version. The android version of Cubase is Cubasis.

It has a similar interface to Cubase. If you have an iPad, you can use both Cubasis and Ableton Live. But if you have an iPhone, you can only work smoothly with Cubase. Ableton does not work well with iPhones.
Cubase has more compatibility than Ableton because of its availability on all major platforms
Plugin compatibility
Both Ableton and Cubase work with third-party plugins.
Simply buy your plugins and virtual instruments from credible sources and install them. If your computer has enough processing power to handle the plugins, the DAWs will run them smoothly.
Ease of use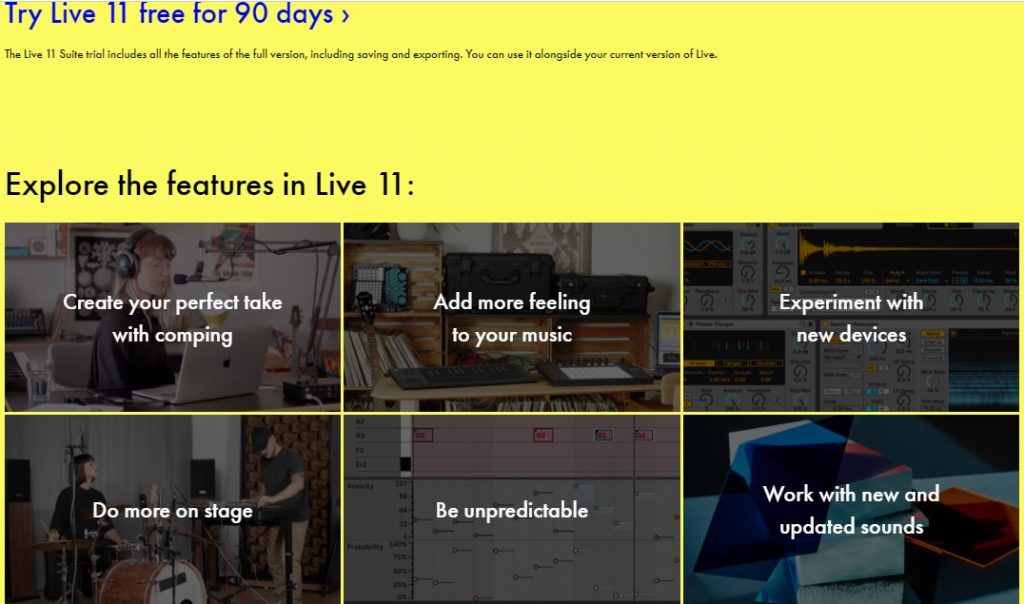 The ease of use of each DAW depends on different factors. I found Cubase easier to use on my first try mostly because I am a musician and I simply wanted to lay a piano, drum, and bass track.
If you have a similar background and you need a DAW to lay your song arrangement Cubase may seem easier.
Ableton opens with the session interface. If you're a DJ looking to mix your sounds and get them ready for the stage, then you will find the session view easier.
Ableton is one of the few DAWs that gives you this kind of interface. Also, if you already have your loops or backing tracks and you need to trigger them on stage for your performance, Ableton allows you to do that easily with a single click.
The essential question is: how much of your music are you building from scratch? If you're working with ready-made loops, Ableton's interface is set up to get you started. But if you're playing your chords and building your drum tracks from scratch, Cubase gets you there faster.
This ease-of-use comparison only applies to beginners. When you know your DAW, you will find that you can achieve anything on both Cubase and Ableton.
Setup and installation
Software setup and installation are much easier than in the past. Both Cubase and Ableton come with simple instructions on how to install them on your system. After installing, you may need to set the audio inputs and outputs to the correct devices.
Storage requirements
To install the full package, Ableton Live 11 requires up to 70GB of hard drive space. Cubase pro needs about 40GB at least. If you choose Cubase Element, you only need 25GB of free hard drive space. These storage requirements include all the add-ons that come with the DAWs.
For smooth workflow and to preserve your computer's health, use a Core i5 processor or its equivalent at least.
Lower processors can work, but you may not enjoy your process beyond basic functionalities. Once you start adding effects and plugins, your computer may start freezing.
Also, use a computer with at least 8GB RAM. If you're only using basic features without much processing, your 4GB RAM computer can also run Cubase 11 and Ableton Live 11.
If your computer is not powerful enough, you may go for the earlier versions of the software.
Features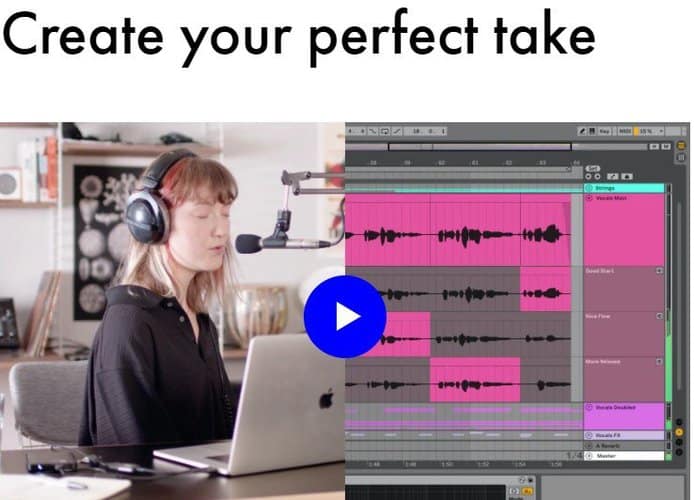 As mentioned earlier, the major feature you notice once you open the DAWs is the interface. Ableton has the Session view and Arrangement view while Cubase has the more popular arrangement interface only.
Cubase enables you to do in-depth editing of recorded audio clips. This is why it's a great option for audio production and postproduction. If you're working on podcasts and other non-musical audio material, Cubase makes it easy to access the tools you need.
You can use Ableton Live for recording and editing your podcasts, speech, and other audio materials, but it's not as easy to learn as Cubase in that aspect.
Audio editing tools
For recorded vocals, Cubase has lots of editing tools.
One major built-in plugin in Cubase is Variaudio. It's a pitch correction tool that allows you to adjust the pitch of recorded vocals. Ableton has built-in pitch correction, but it's not as detailed as Variaudio.
On the other hand, Ableton gives you more tools for your synth sounds. You can perform several edits and adjustments to each midi note. The workflow allows you to easily add effects as part of the musical arrangement and performance.
Pricing
Both DAWs have similar pricing.
They come in 3 packages, and all 3 are similarly priced.
If you're a beginner, I suggest you start with Ableton Live Lite or Cubase Elements. They are the cheaper versions. When you're sure you like the DAW, you can upgrade.
Similarities and Differences of Cubase vs Ableton
Similarities
Both Cubase and Ableton's latest versions need at least 8GB of Ram and Core i5 processors to work smoothly.
The two DAWs have several built-in virtual instruments, plugins, and effects. You can make full standard songs without using third-party plugins.
Cubase and Ableton Live works with PC and MAC.
You can use third-party plugins and virtual instruments on both DAWs easily.
Differences
Ableton Live interface works better for loop-based music arrangements, while Cubase is more suited to building a song from the ground up.
Cubase has more support for non-music audio editings like podcasts, movie postproduction, and game sound design.
To download and install the full package, Ableton requires more storage space than Cubase.
Pros and cons
Ableton: The good
Ableton makes it easy for performing musicians to trigger loops and events with a single click.
The session view makes it easier to be creative even when you can't play any instrument.
It is a versatile DAW that can be effectively used for any kind of music.
Ableton: The bad
It does not run smoothly on lower-performance computers.
Ableton Live is not well-suited to non-musical audio editing.
Cubase: The good
Its interface is intuitive; it's easy to start recording music with little or no special teaching.
Cubase is great for recording live instruments and performances.
It is available on all platforms, including Android.
Cubase: The bad
It does not work smoothly on low-performance computers.
The copy-protection security makes the installation process longer.
FAQs on Cubase vs Ableton
Is Cubase good for beginners?
Any DAW can be good for beginners, it all depends on what you're trying to achieve. If you're a musician recording yourself, or you're starting a DJ/Producer career. You'll find out more in this article.
Among Cubase and Ableton, which DAW is best for beat making?
Both DAWs are great for beatmaking, but Ableton s more popular among electronic music producers. However, there are more factors to consider.
Read our other popular posts:
Conclusion
So, when should you choose Cubase and when should you choose Ableton?
Cubase is best for:
Songwriters or musicians who just want to record their ideas.
Non-musical audio editing like podcasts and video post-production.
Using the left-to-right arrangement of music.
Making music with natural-sounding virtual instruments – Cubase has a great library of them.
Ableton is best for:
Producers who need to trigger loops and tracks while performing on stage.
Performers who want to create unique versions of their song every time they perform.
Electronic music producers who are also performing DJs.
A producer likes to add effects and edit sounds while making their beats.