Affiliate disclosure: In full transparency – some of the links on this website are affiliate links, if you use them to make a purchase we will earn a commission at no additional cost for you (none whatsoever!). Will this be a problem? This is how we manage to create free content for you. Please know that your trust is so important for us. If we recommend anything, it is always because we believe it is worth exploring. And, buy me a coffee ☕️
Are you in a dilemma to choose the best DAW among StudioOne vs Cubase?
I know you have some old tunes you wrote years ago and you feel it is the time for the world to listen to them.
Your bass player said you had to buy a Digital Audio Workstation. But you have no idea what a DAW is…
Am I wrong?
Your cousin that plays the guitar mentioned names such as Cubase, Pro Tools, Studio One, Ableton, Reaper, but you have no clue of where to start…
Online forums have so much info you can basically vomit after reading it, but, what is the best DAW for beginners? What is the best DAW for Windows? What is the best free DAW?
You just want to know which is the best music production software, and just buy it, yes?
STOP right here!
Read this comparison between Studio One vs Cubase and then you can make a decision.
Studio One VS Cubase: In-Depth Comparison:
Overview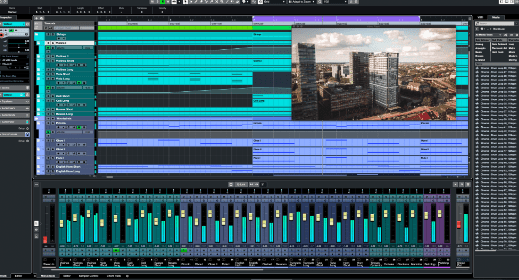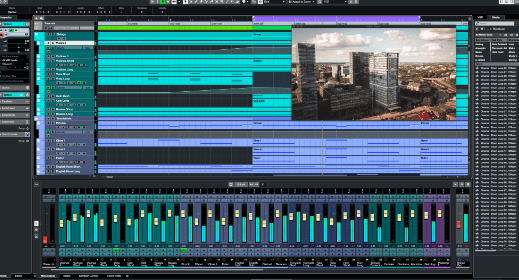 Both Studio One and Cubase are digital audio workstation software that are coded in 64-bits, available on Windows and Mac OS.
They are designed to work based on a linear timeline where the user can record and edit the performances.
Another window resembling an analogue multitrack console is added so that you "feel" you are mixing on a real board, but you are actually in-the-box.
Studio One is developed by the company PreSonus, giving their users complete integration capabilities with PreSonus consoles, surface controllers, interfaces and hardware.
On the other hand, Cubase is developed by the company Steinberg, also giving their users full compatibility with their interfaces, fader controllers and added software.
While Cubase can be seen by some users as a DAW designed for music composition, scoring and sound for film, others can see Studio One as a powerful alternative for the recording studio programs were mixing and mastering are a must.
GUI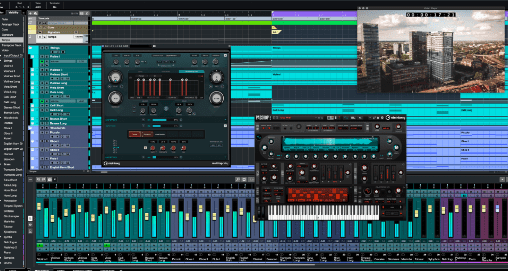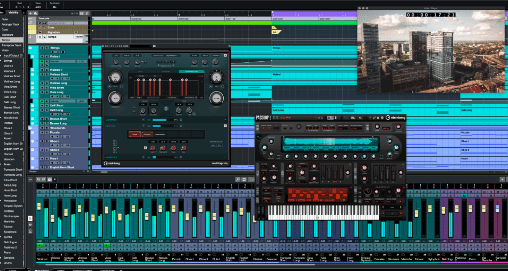 These two programs have a very important GUI feature in common, which is its color.
Both DAWs present the user with a dark/grey graphic interface that is actually "easier" to the user's eyes, letting you work for extended periods of time without feeling visually tired.
Besides that, both programs give the user the typical timeline screen and console window that most modern DAWs have these days.
If you come from an Apple Logic or Avid Pro Tools background, you will find Studio One very interesting since it also presents an information tab (like the one in Logic), while the rest looks very similar to Pro Tools.
If you are a user looking for a GUI optimized for MIDI recording and editing, scoring and Virtual Instruments, Cubase will be your friend!
Compatibility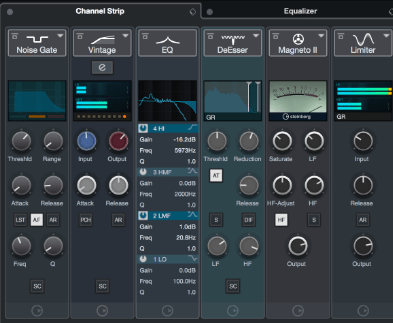 Device compatibility
Studio One is compatible with a vast range of products from PreSonus such as their interfaces, control surfaces, pad controllers, preamps, console mixers, rack mixers and even network audio solutions.
This program can pretty much connect with anything on the Studio One realm, plus it is also compatible with regular interfaces, MIDI devices and controllers.
Also, Cubase is compatible with other Steinberg interfaces and software. This DAW is also able to work in tandem with third-party interfaces and controllers.
Plugin compatibility
Cubase and Studio One are digital audio workstations that are capable of running the VST plugin format, which is the standard of the industry.
They both include a variety of stock plugins such as dynamics processing, time-based effects, harmonics, amplifier emulators and Virtual Instruments to help the user get started in producing songs.
Setup and Installation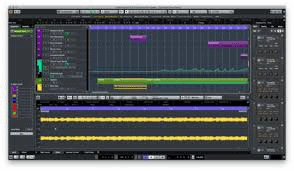 These programs are fairly easy to install, you only need to log in to their websites and download the installers, pretty straightforward.
Cubase, specifically, can also be installed from its proprietary download centre software called "Steinberg Download Assistant".
One thing you must know, in the case of Cubase you will need to get an elicenser dongle in order to run it.
These are simple USB devices that look like a flash drive, make sure you have at least 1 USB port available.
Fortunately, Studio One does not need any of that. You only need to register it to your computer and you are good to go!
Ease of use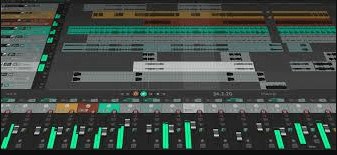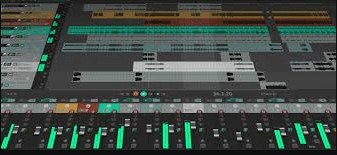 These programs have been designed in order to be very intuitive to their users.
If you come from a Pro Tools or Logic background, switching to Studio One will feel seamless.
Most of its operations happen just like in those programs, so it should be very easy to use in that case.
Conversely, Cubase might not feel that simple. Yes, it has many options and features, but there is also a good amount of menus and submenus that you might need to understand prior than using it, perhaps making it just a little bit more difficult.
But, in general, both of these programs are made so that you never lose your "vibe" while working due to some complicated or obscure operation.
Bottom line, you will be fine!
Storage and requirements
This DAW's come with a good amount of Virtual Instruments, plugins and sound libraries so that you can make music as soon as installation ends!
But, this has a price. Hard drive space.
Cubase requires their users to have at least 30 GB of free space in order to install, while Studio One requires 40 Gigs… Plenty of libraries there!
Besides that, make sure you have an active internet connection for the authorization process, that you must do at least once.
Also, your operating system must run 64 bits, otherwise, you will not be able to install these programs.
Features
Studio One
Drag-and-drop capabilities for most operations and assignments, making routing and the overall workflow extremely fast.
World-class virtual instruments included in-the-box so that you don't even have the need to get them from third-party companies.
It contains a "Song Page" designed for audio recording and mixing, plus a "Project Page" designed for mastering. These are linked, so your "mixes" can be automatically updated on your mastering sessions.
Added "Scratchpad" lets users test arrangements, moving, cutting and pasting parts with a couple of clicks without messing with your actual song.
The "Chord Track" lets you create, audition and arrange chord progressions, fast! If you are not sure about which key to writing, or perhaps which mode, this tool is your ultimate songwriting dream.
Cubase
A large number of virtual instruments, plugins, libraries and loops are included in Cubase so that everything is in front of you from day 1.
New video exporting features are ideal for engineers working in post-production for movies, letting you render mp4 video files with embedded audio.
Spectral Comparison EQ lets Cubase users detect frequency masking between tracks on a visual representation so that it can be fixed on the spot, the perfect tool for mixers!
Macro Creation possibilities so that you can combine several operations into a single function that can be triggered by key command, the fastest workflow!
Professional score editor includes pretty much every single possible symbol, as well as support for lyrics, comments, drum notes and guitar tabs. Anything score-related has been included.
Audio Editing Tools
Studio One
Basic audio editing based on slicing and moving audio events, just like any other DAW using the smart tool.
Fade-ins, fade-outs and cross-fades are also included so that users can join two audio events with no clicks and pop in between.
Extremely fast click-and-highlight layer comping function, ideal for vocals and other take-based audio recordings.
"Audio bend" editing function based on elastic audio using bend markers is also available in 3 different modes optimized for percussive material, monophonic material and stereo.
Cubase
The "Audio Alignment" tool matches the timing of audio events to a reference so they playback at the same time, yielding a flawless performance. Ideal for layered vocals and percussion ensembles.
"VariAudio3" lets users tune vocal performances by modifying the pitch of the desired notes, all done in Cubase, no third-party software needed.
Users can use the "Render In Place" function in order to render the audio output of any track into a new audio track, freeing CPU resources in seconds!
Pricing
Studio One
This program is offered as a perpetual license, and it is considerably cheaper than Cubase. It even has a free version!
Studio One Professional: $399.95
Studio One Artist: $99.95
Studio One Prime: FREE!
Cubase
This software is only offered as a perpetual license, and there are 3 versions:
Cubase Pro: $580
Cubase Artist: $330
Cubase Elements: $100
Similarities and differences
Similarities
Both programs support VST plugin formats.
They come with a good amount of virtual instruments and libraries ready for the user.
Cubase and Studio One present audio editing capabilities based on audio event slicing as well as elastic editing.
They can run their own interfaces, as well as third party interfaces and ASIO.
These DAWs have folder tracks to join several tracks together.
Differences
Cubase requires a dongle elicenser to run it, Studio One does not.
Studio One has a dedicated mastering page, Cubase does not have that feature.
Studio One can handle unlimited busses, Cubase cannot.
Any version of Cubase can handle video, only the Professional version of Studio One can do that.
Cubase comes with 10 Virtual Instruments, Studio One only has 5.
Pros and cons
Studio One:
Pros
One of the most affordable DAWs in the market that can pretty much do-it-all.
Song Page and Project Page designed specifically for audio mixing and mastering respectively.
Cons
Not as many virtual instruments included as in Cubase
Weaker video functions compared to Cubase
Cubase:
Pros
A large amount of video-oriented functions, especially useful for post-production and sound for film.
Many MIDI-related features, making it ideal for electronic music production.
Cons
Elicenser dongle needed to run the program.
No multitrack comping offered.
Conclusion
If you are a music producer trying to record, mix and master an album where real musicians, as well as software instruments, are involved, Studio One is definitively the best option.
This program is designed and built around the concept of the analog studio and the release of an album.
If you are a musician working in the sound for film, foley and post-production, Cubase is the answer to your question.
The extended video capabilities as well as a large amount of embedded VI's make this software the obvious choice.
Hi, I'm Jennifer I'm a passionate singer and an audiophile from Detroit, MI. 
I'm on a mission to help music creators to create fine music that help them position uniquely in the saturated music space.
Follow my blog for regular content :-)