It has been more than two years since Ableton Live came out, and it has been a blessing ever since. It was a revolutionary digital audio workstation.
Live music performances enter a new dimension with Ableton. But with the world moving so fast and technology developing rapidly, even Ableton was challenged to keep up.
There is no question that Ableton Live is one of the best when it comes to audio production software. However, we cannot deny the absence of other DAWs.
In this article, we've compiled a list of ten such Ableton Live alternatives. These contenders challenge Ableton in some way or another. But does it tip it over? We will have to find out. Let's go:
Studio One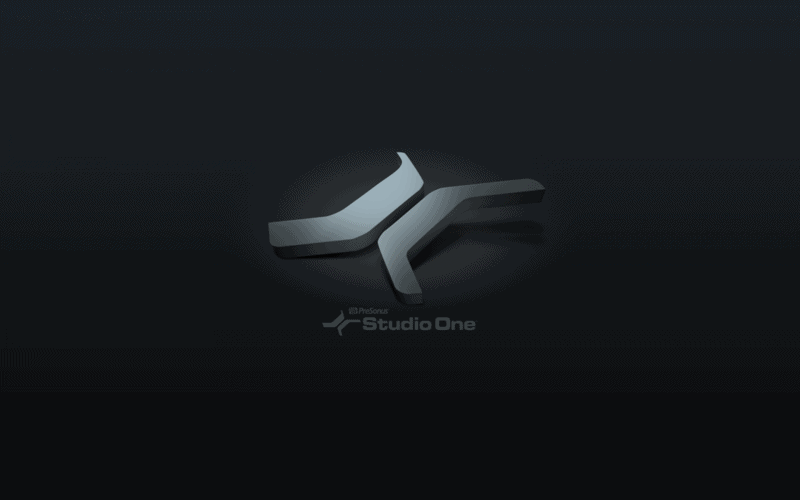 Presonus decided to give Ableton a run for its money and developed Studio One. And guess what? They have succeeded beyond expectations.
As far as DAW designs are concerned, Studio One has taken the game to a whole other planet. It is pretty and intuitive, and the entire design is carefully crafted. The color scheme is vibrant enough not to distract the users, which you can, by the way, change.
Navigation feels like a breeze in Studio One. All the features and functions are arranged systematically. Inclusions like harmonic editing, auto chord detection, and many more make Studio One stand out from the crowd.
Compared to Ableton's limitations, Studio One gives unlimited MIDI and audio tracks. While Ableton tends to frustrate producers by crashing and blowing their entire projects, Studio One is designed to work smoothly on low-spec consoles too.
The workflow is also sorted out. Studio One is ideal for those who have not used a DAW before. Most operations are carried out by right-clicking or dragging and dropping items onto an event. Besides being beginner-friendly, Studio One has all the ingredients a professional, industry-standard DAW should have.
FL Studio
One of the worthiest alternatives to Ableton has to be FL Studio, and the reasons for that are manifold. Let's start with the user interface.
Unlike Ableton's two main windows, FL Studio gives you resizable windows for the piano roll, mixer, sequencer, etc. You can place them wherever on the screen you please. The library of FL Studio is another nail in Ableton's coffin.
Right from the base model, FL offers more sounds, effects, and instruments. Working with MIDI in FL Studio is another treat for programmers and arrangers. The latency is next to negligible. Where once recording, editing, and mixing on FL Studio felt like a mammoth task, the newer versions have overcome that problem.
Last but not least, FL Studio offers more pricing options compared to Ableton. If you are an EDM producer and want something other than Ableton, go for FL Studio.
Reaper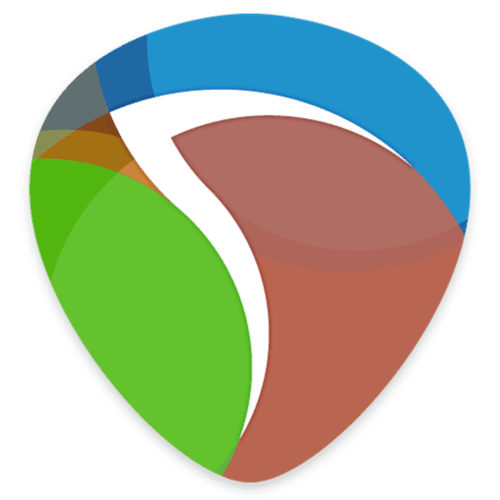 Next up, we have Reaper. It has created a lot of buzz in the DAW market and created a league of its own. Here's how: by incorporating a scripting engine.
What it means is that you can write code and add any improvements to the software, making it so flexible. In comparison to that, Ableton is rigid. The size of Reaper is another highlight. You can carry it on a flash drive, whereas Ableton needs around 70 GB of disc space. You don't have to worry about your projects crashing while using Reaper.
Also, you can edit your audio in real time while it is being recorded. In Ableton, you cannot do it simultaneously. The ease of usage with Reaper is more since it is open-sourced software. The community forums and quality of support with Reaper are just phenomenal.
Sound editing is another functionality that Ableton cannot compete with. The same is true for robust live recording. And finally, Reaper is way cheaper. This DAW is best for studio producers and people who like more control over their workflow.
Logic Pro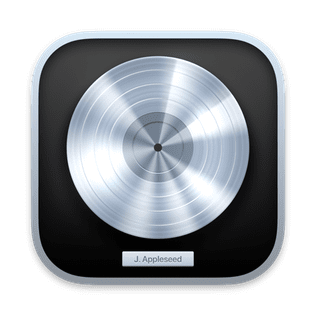 Undoubtedly, it is one of the most popular DAWs in the music production business. Logic Pro is preferred by professionals for all the right reasons. This software is characterized by its excellent stock plugins, effects, and MIDI integration.
Logic stands out from the rest because of its ability to generate organic-sounding music and pro-level mixing and mastering. On top of that, Logic doesn't just quench the thirst of music producers. Filmmakers love this DAW because of its massive sound library, which is an ocean of sound samples and loops.
While Ableton has genre limitations for electronic dance music, Logic transcends all boundaries. Also, similar to Ableton Push, you can also get hands-on control in Logic with the Logic Remote App.
Apart from that, Logic Pro emerges as a winner in terms of MIDI composition, audio recording and editing, linear arrangement, instruments and effects, and value for money. Lastly, Logic Pro is a perfect all-around DAW for music production, irrespective of whether you are a beginner or a professional.
Cubase

While Ableton is an apt choice for live performances, Cubase steals the limelight when it comes to producing and arranging music in the studio.
This DAW has a plethora of features and tools for recording, arranging, editing, etc. Its user base spreads across music producers, recording studios, and film scorers as well. Musical legends like Hans Zimmer lean towards Cubase as it provides superior notation and scoring capabilities.
Organic instruments like pianos, drums, guitars, violins, and a few synthesizers are included in the Cubase standard instrument plugins. The audio effects in Cubase are rudimentary for mixing and mastering.
Cubase is a far better option than Ableton if you need to record live instruments as part of your music production. If you are a mix engineer, Cubase has to be preferred over Ableton as a great software to mix and master tracks.
Garageband
The biggest advantage that Garageband enjoys over Ableton is its affordability. By that, we mean it's free. Though limited to just Mac OS, it is still a huge giveaway.
After all, it is a digital audio workstation. It has its roots in a company like Apple and shares a design like Logic Pro. The interface is very user-friendly for creating instant music. In addition to that, Garageband provides a wide variety of features that make music production an intuitive process.
It works fine with MIDI and handles recording pretty well when attached to an external audio interface. Size-wise, Garageband takes a smaller chunk of your CPU and RAM for installation and usage. Garageband is the jam for you if you are an inexperienced music producer who is just starting.
LMMS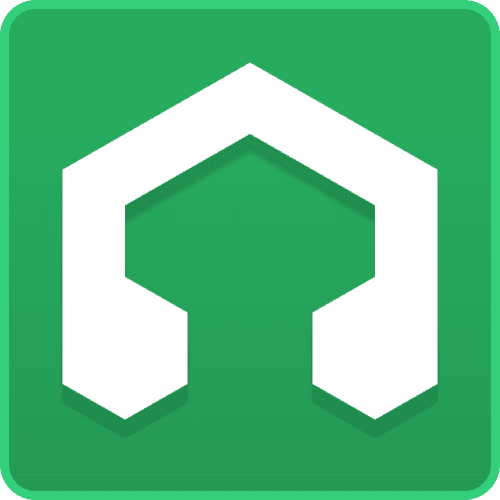 Short for Linux MultiMedia Studio, LMMS may not be a familiar name for Windows and Mac users. But if you are a Linux worm, you must have heard about it. This DAW takes inspiration heavily from FL Studio, meaning it has a simple workflow.
LMMS may be free, but it is powerful. The initial interface showcases a song editor, an FX mixer, and a controller rack. You might wish to explore LMMS for a variety of reasons, including its sample collection. LMMS includes a variety of practical instruments that reproduce well-known sounds from the history of electronic music.
LMMS comes with effect presets that you may use to improve the sound if you want to highlight specific aspects of your music. In terms of aesthetics, LMMS is completely different from Ableton. While switching from Ableton to LMMS, there will undoubtedly be a learning curve, but it won't be boring.
One of the better free DAW alternatives to dip your toes in, investigate, and find what works best for you if you're new to music creation is LMMS. For those just getting started with electronic music creation, it offers sufficient capabilities.
Bitwig Studio
Bitwig Studio, founded in 2014 by a former team member of Ableton, is a newcomer to the DAW scene.
It has developed into a serious challenger to the great Ableton's throne thanks to features like enhanced workflow and the ability for users to have numerous project tabs open simultaneously, along with hundreds of other features.
Other significant advantages make Ableton look weak in front of Bitwig. First off, Bitwig is more reasonably priced than Ableton, making it a fantastic option for producers on a tight budget. Following that, powerful features such as pitch correction and audio warping enhance its suitability for studio work.
Furthermore, Bitwig's modulation mechanism is far more versatile, offering users more control over the sound of their projects. Ableton is not as user-friendly or intuitive as Bitwig is. Integrated instruments and effects enable users to start creating music right away.
With Bitwig, there are an ample number of possibilities for personalizing your workflow, so you may adjust it to meet your unique requirements. Bitwig is a great option if you're searching for a DAW that is simple to use and comes with everything you need to get started.
Cakewalk
Cakewalk, BandLab's brand-new yet powerful DAW, is feature-rich and free software. Learning how to use Cakewalk is a streamlined and quick process, thanks to its Help module. It has so much in its arrows to impress new users.
The highly flexible interface can be customized in terms of color theme, layout, and display settings. Cakewalk has been optimized to deliver supreme workflow efficiency. This DAW operates even on a simple console; you don't need a supercomputer to use it.
Apart from a serious bundle of stock plugins, Cakewalk offers a trial version of Melodyne for pitch correction to welcome users (valid for 30 days). Another really useful feature of Cakewalk is its ability to edit audio while playing a video clip alongside it.
Regardless of price, Cakewalk is a powerful DAW. The fact that BandLab is giving it up for free says a lot about how valuable it is. Users get value for money, a robust collection of tools, top-notch mixing plugins, and extensive user customization. Cakewalk is a great all-around DAW that would be a great addition to any audio engineer's toolkit if you can get used to the window structure and navigation.
Audacity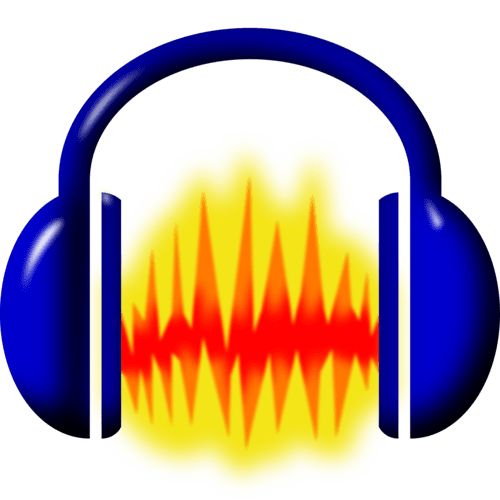 Wouldn't you all agree that Audacity is an emotion? Especially for those 90s kids getting their first taste of audio recording. There is so much about Audacity to like.
To top it off, it is free. The editing options are numerous and ideally programmed to work with dialogues. The sound effects are humble and handy. We bet you've used Audacity at least once in your life to trim music tracks, haven't you? While it cannot be compared to Ableton as a digital audio workstation, Audacity is no less of a master of its trade.
Not to forget, the noise-cleaning feature has been an experimentation ground for many budding musicians trying to get rid of background ambiance from their recordings. It's difficult to go wrong with Audacity if you're seeking to start podcasting or recording music. Since it is a capable, open-source, free audio editor and has been for many years, Audacity is still the preferred option for rapid audio production.
Conclusion
The matter of switching from Ableton Live to any one of the above-mentioned alternatives boils down to one question: your choice. Each one of these DAWs brings something to the table that Ableton doesn't. Or rather, their execution and delivery are far better than Ableton's. But the choice will depend on usability and utility. So now, our job is done here, and your task begins. Take your time, evaluate your options, and make the call. Which is it going to be?
Read our other popular articles: