So, do you consider yourself a producer?
Maybe you have some ideas in mind about writing some songs or perhaps producing for someone else?
I know where you are, you have been reading and the whole internet says the same thing…
"Get FL Studio!"
"Get Ableton!"
But, which one should you pick?
Features
FL Studio
Ableton
Starting price
$99(Fruity Edition)
$99(Intro)
Best for whom
Producers who need
good customization features
Producers who need a faster workflow
Compatibility
macOS (64bit), Windows (32 & 64 bit)
macOS and Windows (64bit)
Storage requirements
2 GB of free space is needed,
CPU with at least 2 GHz with full SSE1 support, 4 GB of RAM.
At least 6 GB of free space, multi-core processor (dual, quad, etc), and a minimum of 4 GB of RAM.
Buy now
Buy FL Studio
Buy Ableton
I mean, there are others, right? Cubase, Logic, Pro Tools, Reaper, Garage Band, Audition, Repear…
But why FL Studio vs Ableton?
Stand-by, read this article and at the end, I promise you will know which one to choose!
FL Studio and Ableton Live
Overview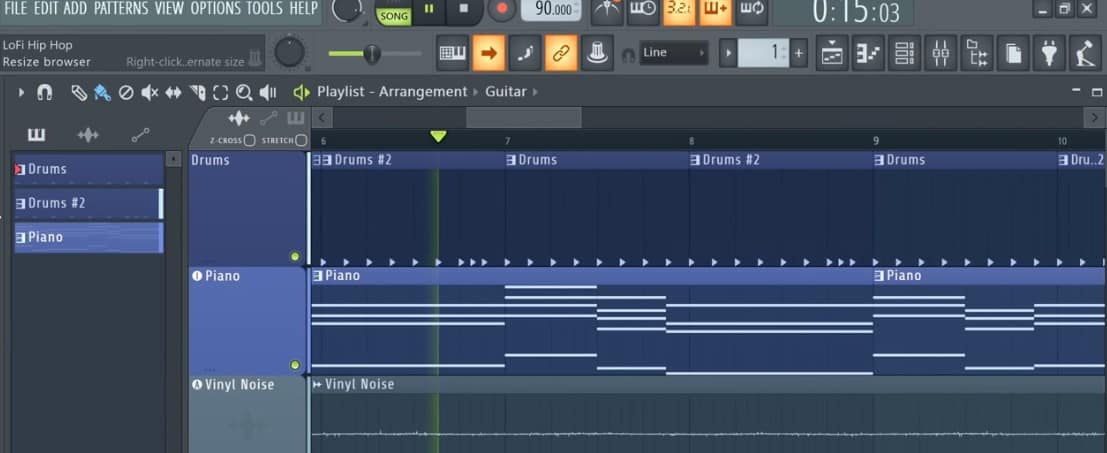 Read Also: 20+ Best Free Ableton Live Themes and Skins
FL Studio is a digital audio workstation developed by the company Image-Line.
The company designed FL Studio as an all-in-one solution for producing electronic-oriented music where samples, virtual instruments, and digital processing is needed.
It has been widely known in the professional world among DJs and producers because of its 20 years of experience.
So yes, chances are anyone you ask, has used FL Studio in the past!
On the other hand, we have Live, developed by the company Ableton.
This program is also designed for electronic-oriented music productions but it adds a "german" twist to the equation, making it even more optimized for the more "creative" and "risky" producers.
If you are looking for different sounds, difficult textures, and pretty much-creating sounds from nothing, Ableton Live was most likely designed for you!
Both of these programs will come with a vast range of stock effects and processors so that you can start making music from day 1, which is great, right?
No need to buy more stuff from third-party developers.
GUI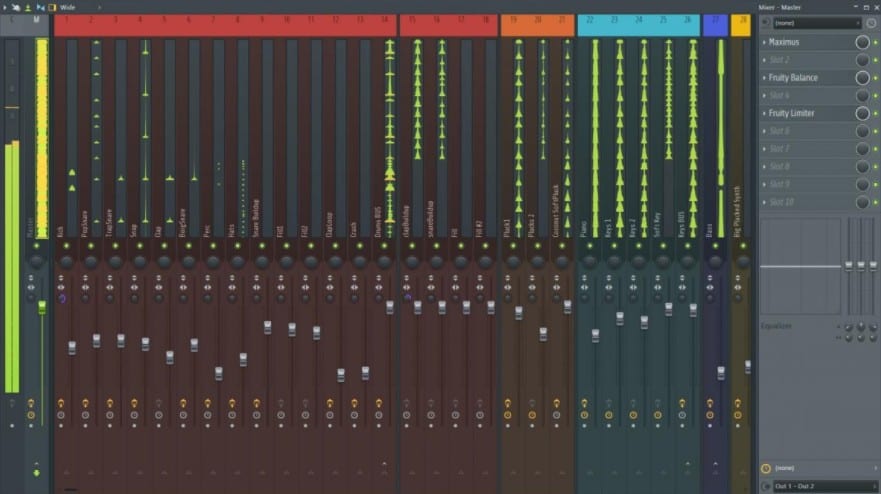 Have you ever read about "linear timelines"?
Well, it is pretty simple, a horizontal axis will show Amplitude VS Time.
Basically, your waveforms and MIDI performances will go from left to right, incrementing in time. This is the basic GUI for most of these programs and that is how FL Studio works.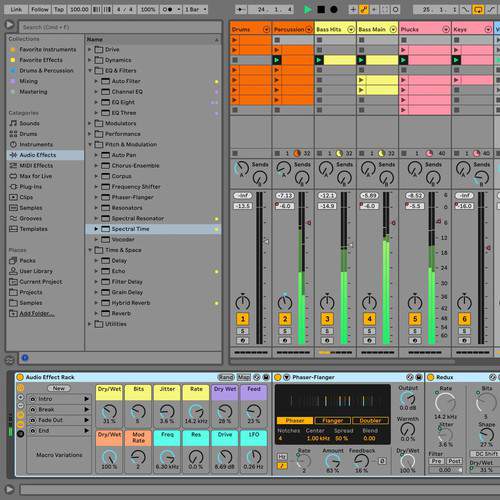 Now, in the case of Ableton Live, these germans added a "twist" to this GUI.
Besides having the standard horizontal timeline, they have added what they call a "session view" in which you can start and stop clips independent from time, creating your own sequences and performances, very unique!
Now, as far as the color themes, FL Studio features their flagship "dark" background with the colored tracks, creating a visual contrast that actually helps you navigate within the song easily.
On the other hand, the guys from Live have a handful of themes that really only vary from light grey (almost white) to dark grey (almost black) color background.
In Ableton Live, you can also color your tracks and clips to create contrast with the background and visually navigate easier.
Compatibility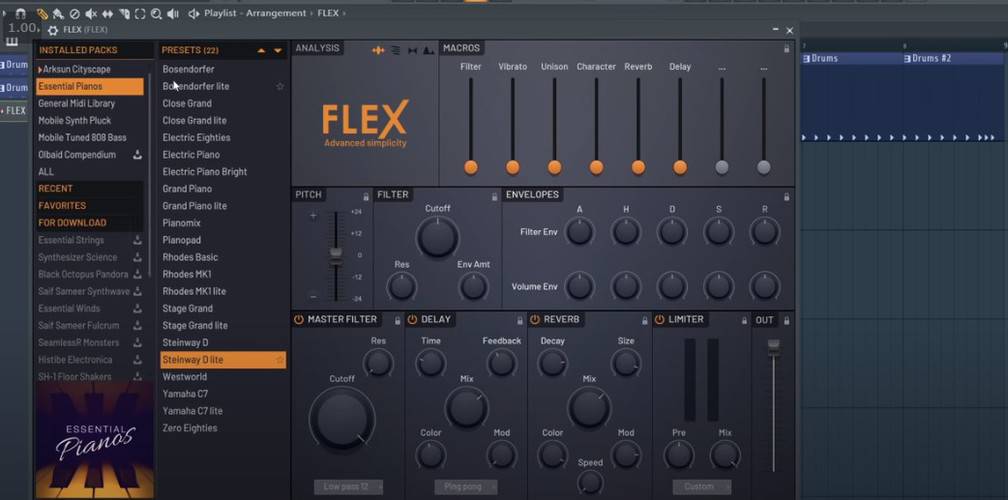 Fortunately, both of these programs are available on macOS and Windows, so that should not be a problem for you.
Well, unless you use Linux or something like that!
Regarding hardware, both of these digital audio workstations can operate with any audio interface, sound card, and MIDI controller.
Actually, Live now also supports MPE-capable controllers, in case you are into MPE manipulation.
Live also features their signature controller called "Push" which can operate the whole program from its buttons, pads, and knobs.
Pretty cool, right?
As far as plugins, both of these DAWs support the standard VST and AU plugin formats. However, FL Studio also has its proprietary FL Studio native format.
So pretty much, any plugin you own, you have a guarantee it will work!
Setup and installation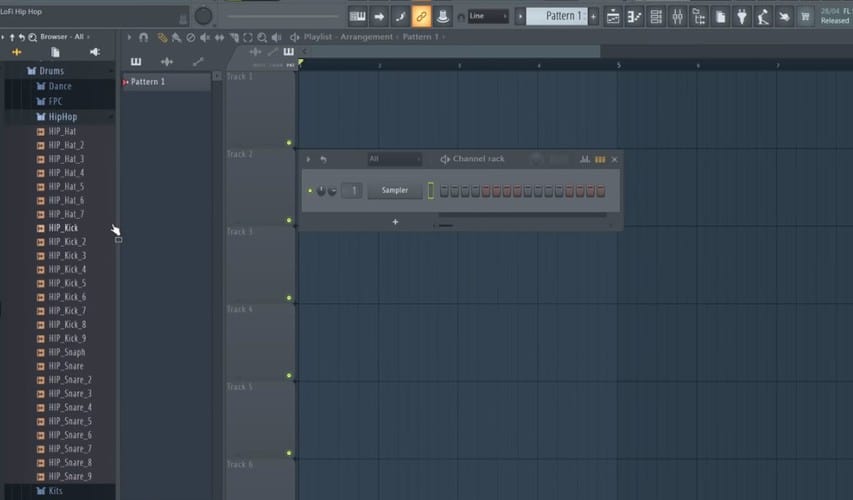 The installation of these programs is fairly easy.
You can simply download the installer from the website after you create your account.
Execute the installer so that all the files get copied to your computer.
Then, you can authorize the program, and start making music!
Now, regarding the setup, that is going to depend on your hardware…
Most basic 2-channel audio interfaces only need to be connected and recognized by the program in order to start using them, others must be configured on the I/O panel.
However, in general, these programs are designed so that the installation and setup procedures are fairly easy and fast, so that you can make music from the second you install them.
Ease of use
FL Studio is designed so that it is easy to use, especially after they added their "drag and drop" capabilities.
You can simply select instruments and effects from a list, and drop them into your timeline, as easy as that.
Routing is done automatically. Play your keyboard and make a sound. FAST!
On the other hand, we have Ableton Live, which also has those capabilities, but it can be a bit "tricky" at first, especially when you are learning the "session view" that has no timeline.
Once you have mastered where the tools are located and how the routing works, you know most of the basic functions and you will feel very comfortable.
In general, the learning curve is NOT very steep.
You will be fine, I promise.
Storage and requirements
If you want to install Ableton Live on its last version, you will need to have at least 6 GB of free space so that you can install the included libraries.
You will also need to have a multi-core processor (dual, quad, etc) and a minimum of 4 GB of RAM.
In the case of FL Studio, you actually need less hard drive space… Only 2 GB of free space is needed because it contains fewer libraries to install.
As far as the computer, you can use any CPU with at least 2 GHz with full SSE1 support. It can be 32 or 64 bits. And again, at least 4 GB of RAM.
So basically, FL Studio requires fewer computer resources and horsepower compared to Ableton.
Features
Ableton Live
You can program your music in a horizontal timeline in the "arrangement view" but you can also make music in a non-linear fashion in the "session view". This is perfect if you are trying to experiment with ideas on the fly!
Your ideas will always get recorded because of the "capture" function that records all your "jams" on the back and lets you retrieve them whenever you want. Great for jam bands and groups of musicians testing ideas.
Any sample or sound can be reproduced at any tempo because of Ableton's warp algorithm. So if you have a piece of a record you would like to use, you can always sample it and add it to your song so it will conform to the new tempo automatically!
Live lets you combine several instruments and processors into "racks" that you can later automate and modify in order to obtain perfect sounds that you can control all the time. Possibilities are endless.
FL Studio
The mixer window lets you control not only volumes and pan pots, but also effect chains, send, sidechain controls, advanced automation, plugin compensation, and more. Making this window a one-stop-shop for mixing. No need to navigate to other parts of the program!
FL Studio playlist lets you sequence all kinds of elements of your song, and even overlapping different types of data on a single playlist. The possibilities of sequencing are endless.
The Piano Roll of FL Studio is well known as one of the most complex tools in the market. Letting you not only record MIDI notes and velocities, but also automation, advanced MIDI messages and even scoring on it. Ideal for the most complicated arrangements!
FL Studio can also be opened within other DAWs as a third-party plugin, giving you absolute integration between systems. This is especially useful if you sequence in another DAW but you want to use FL Studio's instruments.
Audio Editing Tools
FL Studio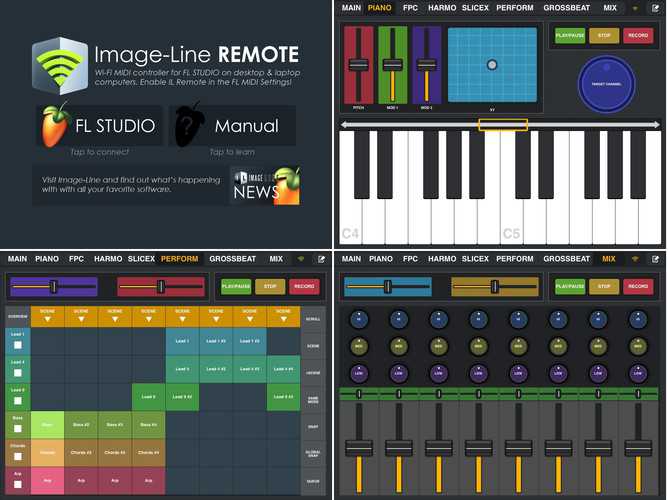 FL Studio lets you manually edit audio performances by slicing the audio clips, moving them from different parts of the sequence, and creating fades where needed.
This is the standard way of editing audio.
However, FL Studio also presents its proprietary algorithm for elastique time stretching in which audio clips are compressed or stretched as if they were a "rubber band", obtaining very interesting sounding clips and effects.
This elastique time-stretching manipulation can be applied in order to fix small human errors related to the timing of the performances, but it can also be used as an aesthetic tool that completely modifies the tone and character of an audio clip.
Ableton Live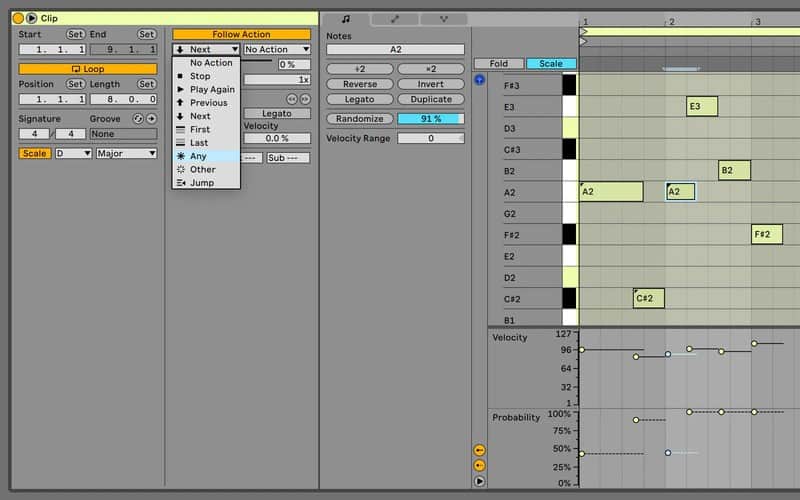 Live has several methods of audio editing available.
Just as FL Studio, you can manually edit an audio or MIDI performance by simply slicing the clips, rearranging, and creating fades.
However, there are also editing tools involved in "sampling". This is one of the key elements of Live, being able to capture a sound, and use only a piece of it (a sample), modify it, and reproduce it with a MIDI note.
At the same time, Ableton Live has its flagship "warp" editing method in which any audio clip can be stretched or compressed as a rubber band following several algorithms optimized for the program material.
Some of these algorithms include percussive audio, monophonic, and poly.
Pricing

FL Studio has 4 versions with different prices. These are:
Fruity: 99$
Producer: 199$
Signature: 299$
All Plugins Edition: 899$
Ableton Live has 3 different versions and their prices are: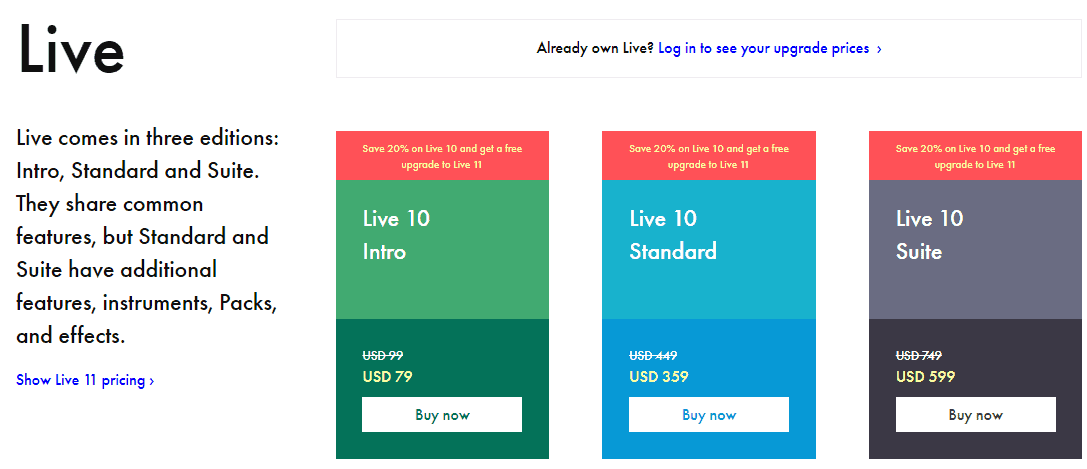 Intro: 99$
Standard: 499$
Suite: 749$
Similarities
Both programs follow the all-in-one approach of including enough instruments, effects, and samples so that you can create it all within its boundaries without needing third-party software.
These DAWs are compatible with the VST and AU plugin formats which are well-known as the standard of the industry.
The audio editing capabilities include manual editing as well as time-stretching algorithms.
Both softwares are capable of operating with samples, sample editing, and reproduction, which is crucial in modern days of electronic music.
Differences
The non-linear mode of working is only available on Ableton Live's Session view.
Free-running (no tempo) MIDI performances are only available on Ableton Live.
FL Studio has a timeline as well as a Mixer window separated and independent, while Ableton only has them as a consolidated screen.
The color themes included in Live are considerably lighter and perhaps less attractive than FL Studio's dark theme with colors.
Presets included in FL Studio are way more processes and radio-ready than the ones found in Live.
Pros and cons
Ableton Live
Pros
The massive network of resources, information, training, and videos on Ableton Live's website.
The best elastic audio algorithm of the market included in Ableton's Warp.
Cons
The learning curve might not be as fast as other programs because of all the features included and different modes of operation.
Color schemes can make your eyes feel tired after some hours of work.
FL Studio
Pros
Lifetime free updates once you buy the license.
The included instruments and presets are perfectly dialed for radio-ready results straight from the box.
Cons
Weak audio recording capabilities.
The amount of information, resources, and tutorials to learn about the program is reduced compared to others on the market.
Read Also: River Flows In You (Yiruma) – Easy Piano Notes With Letters
Conclusion
If you are looking for a program that you can use to perform live with virtual instruments, hardware synthesizers, samplers, and sequencers, all combined under a single environment, Ableton Live is your best choice.
On the other hand, if your main goal is to write, produce and record electronic-oriented music such as HipHop, Rap, Trap, and EDM, using a program that contains all the instruments, sounds, effects, and samples needed for this job, you should choose FL Studio.