Over the years, music production has become more and more accessible. Musicians can now create magic right from their bedrooms. Credit goes to the loop-based digital audio workstations.
Today, we have two DAWs that have revolutionized music production: Ableton and Bitwig. The former has cemented its claim to being among the best for more than 20 years now.
The latter is the newcomer that has taken everyone by storm. Without further ado, let's find out who is the better of the two- Ableton or Bitwig.
Here we go:
Overview: Ableton vs Bitwig
Founded in 1999, Ableton was the first DAW to enable live performances via beat pads and loop pedals. It has been a dominant DAW, offering superior control and flexibility over projects.
Ableton has a two-pronged advantage. Not only does it allow you to create music, but it is also an ideal choice for live performances. Its MIDI integration gives the user an immersive experience. It is smooth, simple, and superb!

Bitwig was founded by a former Ableton employee in 2014. This DAW is a new wave of beginnings. Bitwig takes inspiration from Ableton, but with many twists and turns. It has managed to turn heads with brand-new features.
If Ableton has to worry about any rivals or competitors, Bitwig has the limelight. We are going to sieve through these two musical giants and find out who trumps whom!

User interface and ease of use
With its years of presence, Ableton has developed a flawless user interface. It is sleek and simple to use. The color scheme of grays, blacks, reds, and other bright hues is a treat to the eyes.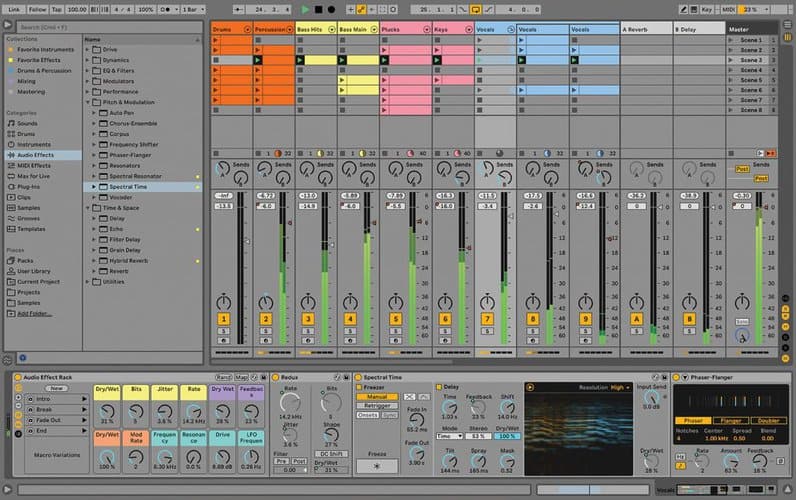 Its workflow allows users to create and alter tracks at their disposal. We cannot forget to talk about its infamous "Session View."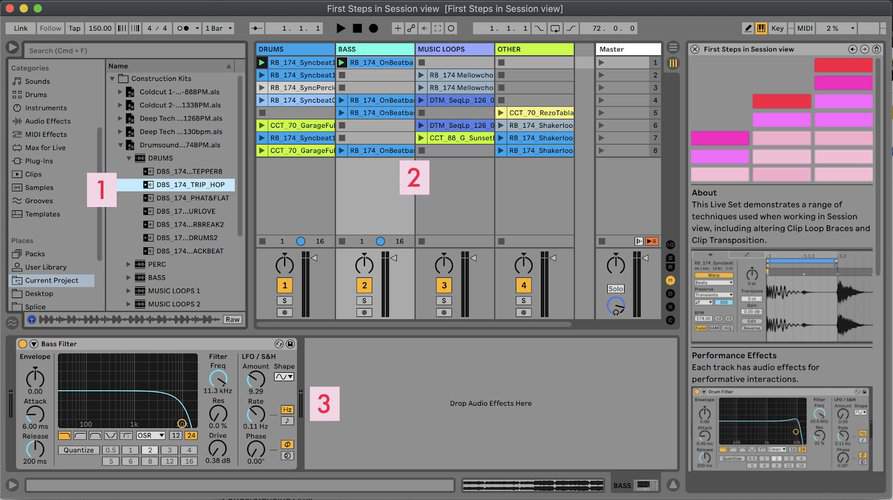 It gives an aesthetic feel to the music composition process. The interface goes up a notch when you have the right hardware paired with the DAW. Together, they make one heck of an arsenal for live music performances.
Bitwig has taken Ableton's original design and added some serious modifications. For instance, the Clip Launcher feature is something that has everyone talking. It is a pop-out window view of the session. What it does is that it helps the user move around the clips more.
Other interface features include full-screen support and a mix-view with large knobs. All these additions save the CPU from overloading and enhance flexibility.
Compatibility
Ableton is compatible with both Windows and Mac operating systems. Bitwig adds another dimension here too. On top of Windows and Mac, it works with Linux too.
Compatibility with tools
Plug in MIDI controllers or external instruments and get a hold of your music projects. This kind of responsive usability is why live performers prefer Ableton. There's also Ableton Push.
This piece of hardware has accelerated the creative process for musicians. It features an array of programming options and encoders that are touch-sensitive. Even without a DAW, Ableton Push is a standalone tool for a premium sampling experience.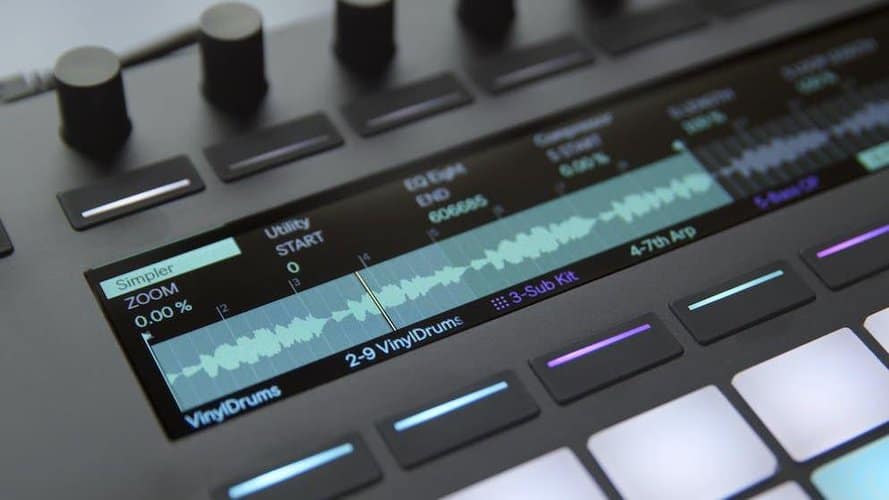 Bitwig stands on similar ground as Ableton when it comes to external controllers. It has yet to develop its own hardware, though. Other than that, creating music through MIDI is a straightforward process in Bitwig.
Integration with third-party plugins
The similarity between Ableton and Bitwig continues here too. Both of these DAWs support third-party plugins.
Native Plugins
Things get a little interesting here. Both Ableton and Bitwig house many VST plugins. But Bitwig has something more to offer here. Plugin crashes have frustrated creators for many years now.
Sometimes, it costs people their entire projects (which can be heartbreaking). Worry not, as Bitwig becomes a messiah in this regard. They have tweaked their software to ensure that plugin crashes remain restricted. This way, it does not crash the entire project. By isolating this problem, they have saved hours of programming and sessions.
Ableton has a persistent problem with faulty plugins. To fix this issue, they have come up with a powerful project recovery system.
Workflow and editing compared
Bitwig has given a fresh touch to its workflow and editing. They save time, and do not negotiate with the creative flow of producers. These upgrades do no good for Ableton and make it look old and out-of-date. Here is how Bitwig lands those crucial blows.
Bitwig has the ability to open many project tabs. Now you can transfer items from one project to another. Although Ableton allows you to borrow tracks from other projects, it is not as seamless as Bitwig.
The Hybrid Tracks and Bounce in Place features win hearts all around. These enhancements enable tracks to carry audio and MIDI information together. In comparison to that, Ableton's Freeze function seems mediocre.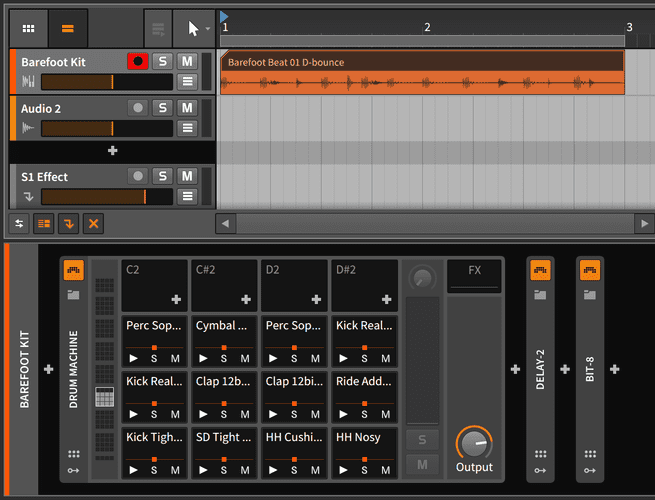 Bitwig excels in editing and mixing as well. Its Detail Editor and Layered Editing make editing multiple audio tracks and mixing multiple layers more natural. But Ableton fails to deliver in these aspects.
Instruments, effects, and libraries
If you like a DAW with many instruments and effects, Ableton will be a paradise for you. Nonetheless, that is subject to which version of the software you have. The more upgraded it is, the bigger your musical arsenal is. Some popular names for Ableton users include Drum Rack, Poli, Wavetable, Collision, etc.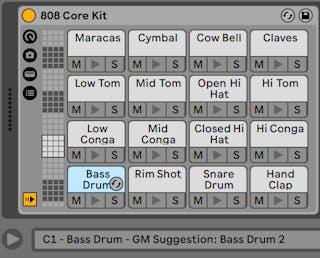 The same conditions apply to Bitwig. The quantity of in-built instruments and effects depends on the product version. A few of the exciting options include Polysynth, Phase 4, Organ, FM-4, and so on.
The differentiating factor between these two DAWs arises in the case of libraries. Ableton boasts a massive library collection of more than 70 GB. Meanwhile, Bitwig, being young, is still expanding its library. Right off the box, Bitwig falls way short of Ableton when it comes to its stock samples and instruments.
Pricing
The latest version of Ableton (Ableton Live 11 Suite) is priced at $749. This premium version includes everything that you need for a complete musical experience.
Bitwig, being the new entrant in the market, has humbled its price. At $400, you get the latest version of this DAW (Bitwig Studio 3).
The price factor is a double-edged sword. It can either dismiss all dilemmas or create more. But an honest verdict would lean towards Ableton. Its price is justified by its years of existence and the size of its offerings. Bitwig will be rated at the same cost. But it will take some time. And it will definitely include more than what it currently does.
Pros and cons
Ableton pros
Creative workflow with impressive themed layouts.
Optimized for industry-standard music production and live performances.
Feature-packed and a large support forum.
Ableton cons
Keyboard shortcuts cannot be saved for the next sessions.
Will need a powerful CPU to operate smoothly.
Crashing plugins can put a damper on the party.
Bitwig pros
Cost-effective than most other DAWs with similar features.
User-friendly grid system and dual sequencer.
Compatible with Linux and has touch-screen support.
Bitwig cons
Lack of an extensive sound library
Does not have supporting hardware for live performances
Working on multiple tracks can be complicated
Conclusion
The issue with all DAWs is that a lot depends on individual taste. Both provide a professional method for writing songs and performing them live. Selecting the features that work best for your production style is up to you.
Ableton has a bigger and more established user base. Hence, it has access to more tools, tutorials, presets, and collaborative materials. Bitwig is still in the community-building process. It is developing one that offers support and chances for creativity.
Your intended use and budget will determine the ideal product between these two. Bitwig is slick, contemporary, and filled with features that improve productivity and creativity.
But Ableton is a well-respected industry leader. It will continue to be a mainstay for professionals for some time to come.
Despite not being as well-known as Ableton, Bitwig is nonetheless a strong DAW with a lot to offer artists. One reason is that Bitwig is easier to use and more intuitive than Ableton.
Additionally, it has a variety of integrated instruments and effects. It means you can start creating music right away.
Additionally, Bitwig gives you extra possibilities for personalizing your workflow. You can adjust it to meet your unique requirements.
Bitwig is a great option if you're searching for a DAW that is simple and has everything you need to get started. But Ableton is a better choice if you want more control and versatility.