Today in this post I am going to review Cubase vs Pro Tools and help you decide which one is better for your needs.
I know you have been making music lately, writing some songs and arranging some others.
You got to the point in which you want to actually record your music and share it with the world.
| | | |
| --- | --- | --- |
| | | |
| | Audio effects and MIDI effects | |
| | | |
| | | |
| | | |
| | | |
| | | |
| | | |
Your buddy at the local music store said you had to get a Digital Audio Workstation. But you have no idea what a DAW is…
Does this sound familiar?
Your neighbor musician mentioned Pro Tools 12, Ableton Live 10, Studio One 4, Cubase 9, Reaper, and all of these names that you obviously do not recognize.
I mean, this is the first time you encounter this, right?
Maybe you want to know which is the best music production software?
You looked online and you found lots of options, but, what is the best DAW for beginners? What is the best DAW for Windows? What is the best free DAW?
STOP! Do not buy anything, just not yet.
Read this comparison between Pro Tools vs Cubase and make the decision after that… you can thank me later.
Cubase vs Pro tools: In-depth comparison
Overview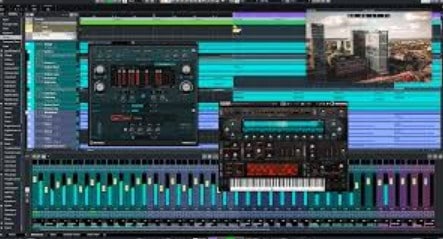 Read Also: 20+ Best Free Ableton Live Themes and Skins
Both Pro Tools and Cubase can be run on Windows and macOS.
These programs are 64-bits so that you can actually use all your RAM past 4 GB, finally!
The idea behind these digital audio workstations is that they work resembling a commercial recording studio from the 80s, in which you had a tape machine, a multitrack console, and a piano for arranging.
This means they can:
Record and playback audio in a linear way (like a tape machine)
Edit the performances
Mix using faders and audio processing (like an analog console)
Produce and arrange music
What these companies sell, is the idea that you should be able to buy their program, install, and make music right out of the bat.
Cubase might have some options that Pro Tools does not have, and vice-versa, but in general, they are both built and designed to make music from day 1.
Graphical user interface [GUI]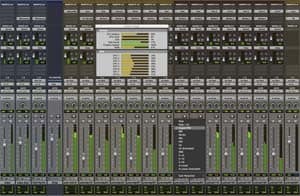 The graphical user interfaces of these programs are very similar actually.
They both have a timeline screen where audio waveforms and MIDI information are displayed horizontally.
On these screens, you will be able to arrange and edit performances.
There is also a window that resembles a console, in which tracks are shown as channel strips and you will be able to add inserts as plugins for mixing and processing.
This is very standard and pretty much all DAWs have them.
Since both of these programs have MIDI and Virtual Instrument capabilities, there is also a Piano Roll screen where you can edit MIDI notes and performances, as well as applying automation.
The main difference here is the fact that Cubase will let you apply different color themes to the program so that it looks more pleasant to your eyes.
Also, Cubase's default color theme is kinda darker than Pro Tools fixed grey theme, making it easier for you to work for extended periods of time without feeling tired.
Compatibility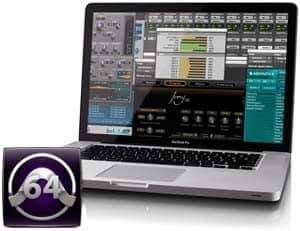 Device compatibility
Both of these Digital Audio Workstations are actually capable of working with a variety of proprietary and third-party hardware.
Most USB, Firewire, and Thunderbolt interfaces are supported by both of these so you should be good with your little 2-channel desktop interface.
Cubase is well integrated with Yamaha consoles and hardware, especially useful if you are planning on mixing large sessions in the sound-for-film realm.
Pro Tools on the other hand works very stable with Avid's hardware fader controllers. So if you are looking to work on mixing a record as if you were in front of an old school analog board, you can go with this.
Plugin compatibility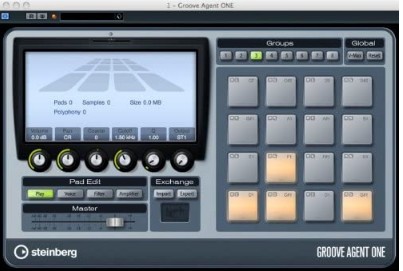 Cubase is capable of running VST plugins, which are the industry standard worldwide.
If you buy any plugin, it will come in VST format, for sure.
Pro Tools, however, only works with its proprietary AAX plugin format, reducing the number of available plugins you can use.
If you want them all, Cubase is the answer.
Setup and installation
These music production softwares are fairly easy to install. You can download them from their website directly, or use their proprietary download center software.
Pro Tools features its "Avid Link" download software, in which you can sign in, and download all your registered products.
Cubase can be installed from "Steinberg Download Assistant", which pretty much does the same as Pro Tool's Avid Link.
The catch with both of these programs is that you must have some kind of elicenser dongle connected in order to run them.
Pro Tools runs with the iLok elicenser, while Cubase runs with its proprietary USB-eLicenser.
Don't get me wrong, this is not the end of the world.
These dongles basically look like tiny flash drives that you must connect before running the programs. So make sure you have an available USB port.
Ease of use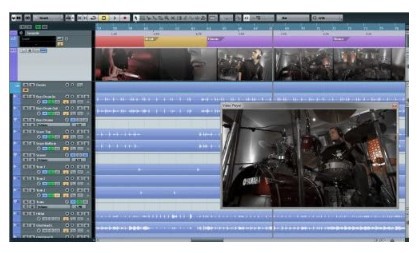 Let me start by saying, these programs can really do everything you ask, audio-wise.
However, some functions are easier in Cubase, while some others are easier in Pro Tools.
If you are recording a band, editing, and mixing, Pro Tools is simply flawless. Its compilation and editing functions make it very easy for a user to produce and mix an album.
But let say you are more into virtual instruments and perhaps sound for picture, Cubase is your path! The extended MIDI functions included pretty much turns it into the Swiss Army knife of MIDI and VI's implementation.
But wait,
I am not saying you cannot do MIDI in Pro Tools, or audio editing/mixing in Cubase.
Do not get me wrong, please!
It is just that those options have not been optimized for smoother workflows.
Storage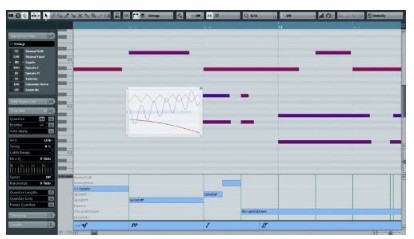 Cubase requires the user to have at least 30 GB of free space in order to install, while Pro Tools only requires 15 GB.
Yes, this makes Cubase heavier.
However, you have to keep in mind Cubase comes with a variety of virtual Instruments that basically turn the program into an install-and-ready application for music production
On the other hand, unfortunately Pro Tools does not have that many VI's.
If you are trying to make Pro Tools have the same amount of VI's included in Cubase, you will need to install more added-software, making it even heavier than Cubase!
Features
Cubase
Workspace integration so that you can custom organize and position your windows for frequently used workflows.
Seamless integration with Softube Console 1 hardware controller, your mouse will be left unused, pretty much!
Chord Pads: If you don't know how to play chords but you can click and drag, this tool will save you hours arranging chord progressions, great for production!
Global Transpose Track: You produced the whole song, but the singer needs it to be half-semitone lower… With this feature, you can now transpose the whole song or even sections of it with a couple of clicks.
Virtual Instruments: Virtual drums, sample libraries, analog synth emulators, samplers, subtractive synths, and several keyboards, all included within Cubase. All you need is right in front of you.
Pro Tools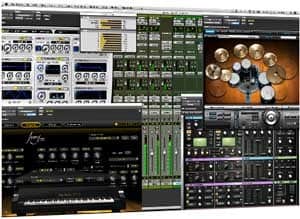 Global automation options: You can now automate pretty much anything you can imagine in order to get the best mix results… Faders, pans, sends solo buttons, mute buttons, bypass, plugin parameters, tempo changes, and more.
Track Freeze: This feature lets users "freeze" all the processing applied to the track in order to free CPU resources, making your sessions run even smoother than before! It is like rendering, but you can always undo!
Cloud collaboration options so that you can work with your partner on different locations all via the internet.
Optional external DSP from Avid's HDX interfaces so you can free your computer's CPU from the audio processing operations. Smoother workflow is always better, especially useful when recording and mixing multitrack.
Native integration with Avid's control surfaces so you can mix just like in front of a console, large flying faders, pots… Just like the real thing.
Audio editing tools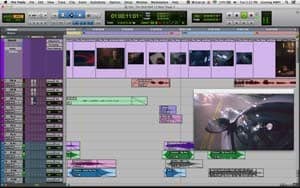 Pro Tools features one of the most powerful multi-track audio editing tools that work in a non-elastic fashion, keeping the phase relationship between tracks intact.
This function is called "Beat Detective", and you can't beat it. Fix timing issues from your drum tracks with a couple of clicks, with no added artifacts, it just sounds great.
This music production software also features another editing tool called "Elastic Audio", it can basically stretch or compress an audio file as if it was a rubber band! Extremely effective when editing guitars, basses and even vocals.
On the other hand, Cubase offers the "Audio Alignment" tool that basically matches the timing of several audio events to a reference so they playback at the same time, all done in seconds.
VariAudio3 is another great editing tool from Cubase that lets you tune your vocal tracks, fast and seamless, no third-party plugin needed.
Pretty good, right?
Pricing
Cubase
This software is only offered as a perpetual license, and it is considerably cheaper than Pro Tools.
Cubase Pro: $580
Cubase Artist: $330
Cubase Elements: $100
Pro Tools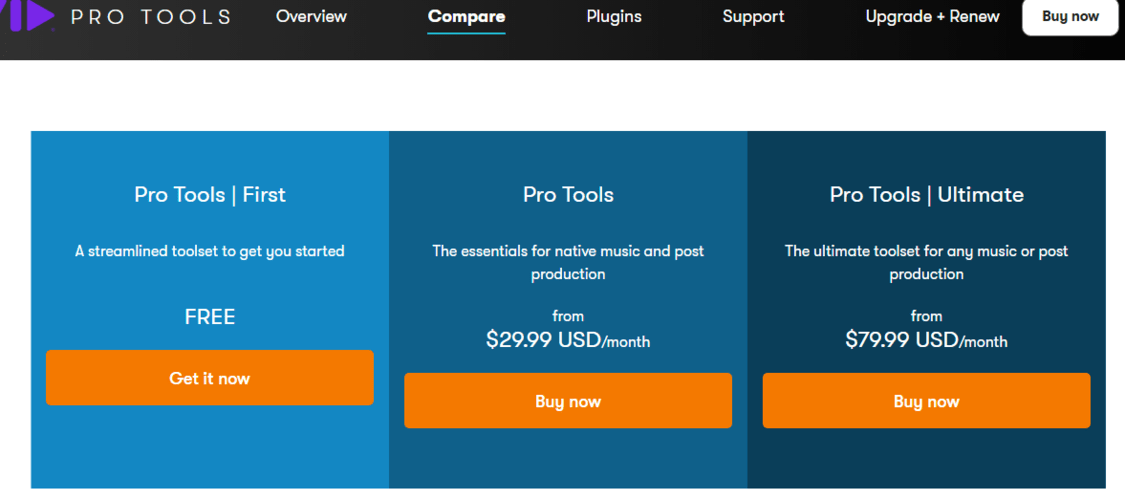 This software gives the users the opportunity to buy a perpetual license, pay for a monthly subscription option, or download a simpler free version!
Perpetual license Options
Pro Tools Ultimate: $2600
Pro Tools: 600$
Pro Tools First: FREE.
Subscription:
Pro Tools Ultimate: $80 per month
Pro Tools: $30 per month
Similarities between Cubase vs Pro Tools
Both programs present audio editing capabilities in elastic modes.
These DAWs come with a set of basic audio effects such as EQs, compressors, limiters, gates, expanders, reverbs and delays embedded, that you can use to mix right out of the box.
Both are compatible with most audio interfaces (Core Audio and ASIO) as well as integrated sound cards.
These programs offer their own proprietary system for collaboration between musicians and producers.
Both DAWs can ReWire with third-party workstations.
Folder tracks are included so you can join several tracks into one.
Licenser dongles are required in order to run these programs.
Differences between Cubase vs Pro Tools
Cubase has audio effects and MIDI effects, Pro Tools only audio effects.
Cubase has a vocal tuning function, Pro Tools does not.
Pro Tools can support 384 audio tracks, Cubase supports unlimited amounts.
Pro Tools can only edit MIDI note by note, Cubase can edit by note or by chord.
Cubase can assign up to 16 inserts per track, while Pro Tools can assign 10.
Cubase can assign icons for tracks, Pro Tools cannot.
Pro Tools audio engine runs up to 192 KHz @ 32 bits, while Cubase is 192 KHz @ 64 bits.
Cubase can support up to 256 physical inputs, while Pro Tools can support up to 192.
Pros and cons
Pro Tools
An extremely popular piece of software in the music entertainment business in the western hemisphere. Great for commercial recording studios
Easy to operate all the recording, editing, and mixing functions, ideal for engineers.
Very expensive compared to other pieces of software.
MIDI functions are still considered basic compared to other companies.
Cubase
The vast amount of MIDI integration functions and Virtual Instruments, ideal for producers.
Seamless integration with third-party VST plugins, great for mix engineers.
Not very common in recording studios compared to Pro Tools or other DAWs.
Cubase elicenser dongle only authorizes Steinberg programs. If you need to authorize a third party software or plugin, an iLok universal licenser will be required.
Read Also: River Flows In You (Yiruma) – Easy Piano Notes With Letters
Conclusion
If you are an audio engineer or a studio owner and your goal is to record music played by musicians, should opt for Pro Tools. This program is the industry standard, and its whole workflow was designed to record, edit, and mix songs in a multitrack console environment.
If you are a musician looking to produce and write songs for albums or film, using all kinds of virtual instruments, layers of sounds, samples, and other electronic-based sound resources, Cubase is the best for you.