Many people think that the best DAW for music is Reason. Others say FL Studio is the better option.
In this quick review, we will review both of these options and decide which one would be a better fit for you.
Don't get me wrong.
Both of these DAWs are amazing. But every DAW, even the famous music industry ProTools and Ableton, has its advantages and disadvantages.
This is the same scenario when we compare Reason and FL Studio. They have their pros and cons.
But which one is better?
Let's find out in this quick review by comparing these Daw's characteristics and features.
What makes them stand out?
After that, we will offer a final verdict on which is the best between the two.
Let's dive in.
Reason vs FL Studio: In-depth comparison
Overview of both tools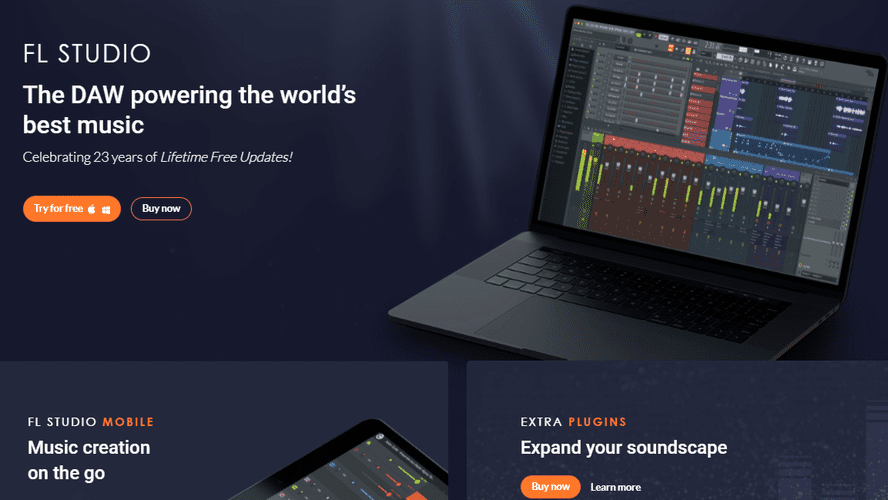 Read Also: 20+ Best Free Ableton Live Themes and Skins
Reason is a digital audio workstation (DAW) by the renowned company Reason Studios (Initially called Propellerhead).
You can use this DAW to create, record, mix, master, perform other music production and audio-related activities.
But there's more.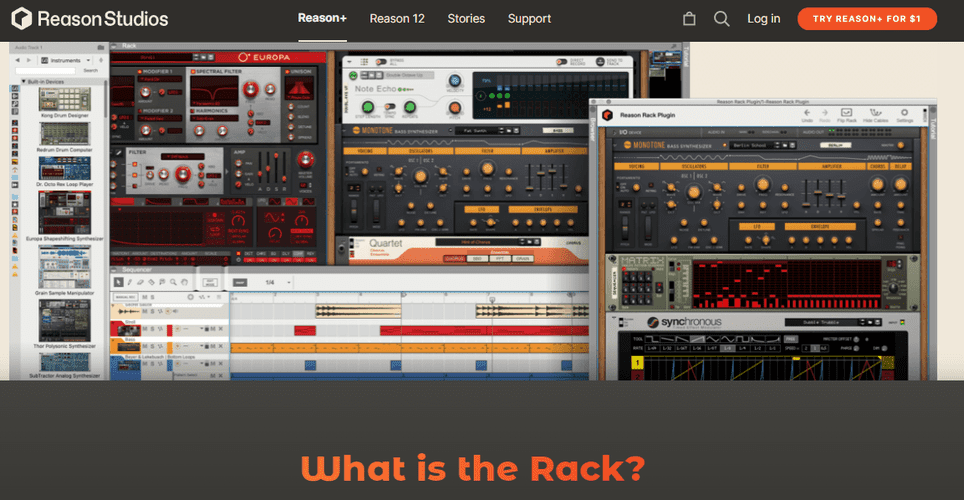 Reason is not just your typical DAW. It's also a plugin, and you can load it on your favorite DAW whether you want to explore their amazing inbuilt effects or instruments.
FL Studio, on the other hand, is DAW built by an Image-Line company.
It's an all-around DAW for creators who want to make music, record, mix, and master. It also works with videos, and you can create video art for your music with this 22-year-old DAW.
This DAW is also called fruity loops because it's loop-oriented.
User interface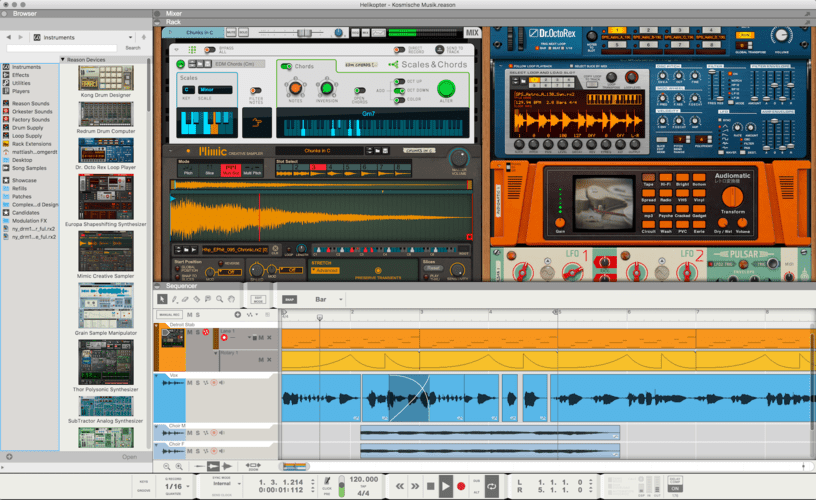 Both these DAWs have a pretty much similar UI/UX.
Reason comes with primary grey color, and FL studio also comes with a standard grey color.
Luckily both DAWs allow you to change the grey color if you want to experience a new feel. And you can customize these DAWS even further.
These Daws have a horizontal timeline where you arrange and edit your audio. The playlist and mixer are on different windows on FL Studio.
If you have an extra screen monitor or iPad, you can display other screens on them. Also, you can dock, show, hide windows in these DAWs. Both these GUIs are well optimized for recording, mixing, and mastering.
Compatibility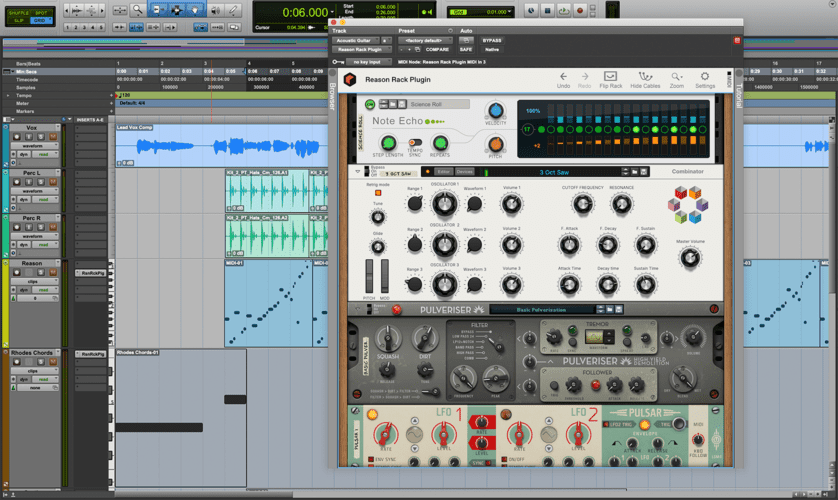 Device compatibility
Both these DAWs are compatible with Windows and macOS.
They are very stable when you load them into these operating systems, and they barely crash.
FL Studio is also compatible with Android and iPads, and iPhones.
These Daws are also built to work with the standard audio interface and analog gear.
Plugin compatibility
Both DAWS are compatible with third plugins like VST2, VST3, and AU(Audio Units). But they also come with inbuilt plugins. So, even if you don't install third-party plugins, you can still get some work done.
Now, what about when you want to use Reason as a plugin in your favorite DAW. How compatible is it?
I am happy to inform you that the Reason rack plugin is compatible with any DAW that is VST3 compatible. It's compatible with FL Studio, Ableton, Reaper, Studio One, Cubase, etc.
Setup and installation
The setup, installation, authorization, and registration of both DAWS are pretty similar.
Once you download the files, look for the setup .exe file and double click it.
Then follow the instructions as required. If you have any trouble, installation information is available online on their websites.
Ease of use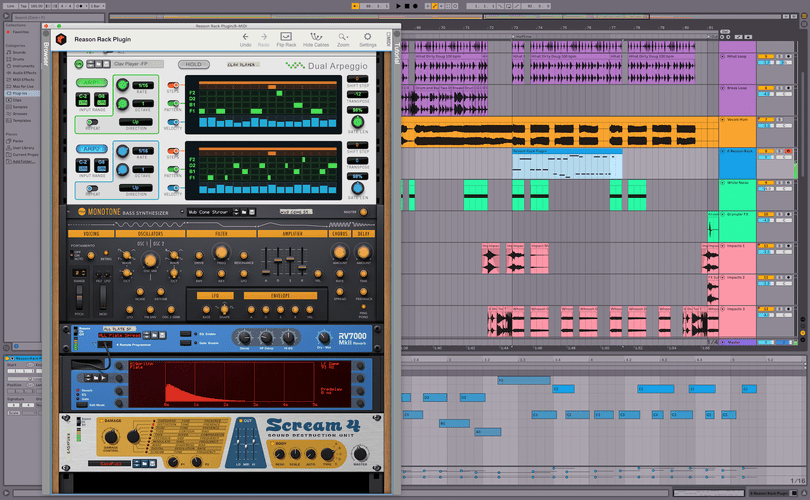 Both these DAWS are amazingly easy to use, but this experience might differ between users. You can use them to create, edit audio, mix and master audio.
Activities like automation are straightforward in these DAWS.
This is my personal opinion.

When I used FL Studio, it felt simpler to use than Reason. This is because FL Studio is a pattern-based DAW where you combine patterns to create an entire project. Though this doesn't mean that Reason is challenging to use.
Storage and requirements
Reason DAW is compatible with Windows and macOS.
When installed, it occupies 4-12 GB of space. Reason requires at least a dual-core Intel or AMD processor to run smoothly.
Also, you require a strong internet connection, a display of at least 1280 by 768, and 4 GB ram(8GB recommended) to run this perfect piece of daw,
FL Studio requires 4 GB ram 2 GHz and an Intel Pentium 3 CPU.
Here is my advice. Get at least 8 GB of ram and a quad-core processor if you want to run any DAW smoothly. You'll enjoy a smooth workflow.
Key features
Reason
Reason as a plugin; you can use Reason as a plugin in your favorite DAW.
You can create your rack with your favorite plugins and customize it to your liking.
Reason comes with numerous virtual instruments, effects and synthesizers, and industry-grade stock plugins. Thus you can make professional high-quality form the word go without investing in third-party plugins.
It comes with extra amazing effects like the quartet chorus ensemble
Reason has outstanding Studio Stock sounds and samples.
It has numerous stock instruments like a sampler manipulator and piano.
It comes with essential utilities like the sequencer and unlimited mixer channels.
This DAW has a real-time stretch feature and a midi instrument output.
You can use it for remote mapping to external midi controllers and ReWire midi.
It's excellent for building realistic drum loops.
This DAW HAS Amazing scoring features
FL Studio
This DAW has an outstanding audio time-stretching feature that makes track editing easy.
You can use it for pitch scaling, beat scaling, sample slicing, chopping, and audio editing.
FL Studio has a digital piano roll.
You can Import and export audio in various forms like mp3, WAV, and flp using FL Studio.
This DAW has a multi-touch feature.
Fl studio comes with a wide range of stock plugin, stock instruments, stock sounds samples synthesizers, effects, and virtual instruments.
Audio editing tools
The audio editing tools in these DAWs are similar. They allow you to slice and chop and quantize audio.
Fruity loops come with specific inbuilt audio slicing tools like fruity slicer and slicex. You can manually edit audio as well.
These DAWs allow automating, pitching, fading, crossfades, and snap to grid as well.
Pricing
Reason
Reason 11 is available for $399(Standalone and plugins) and a free upgrade to Reason 12 when it comes out.
You can try Reason for free for 7 days.
FL Studio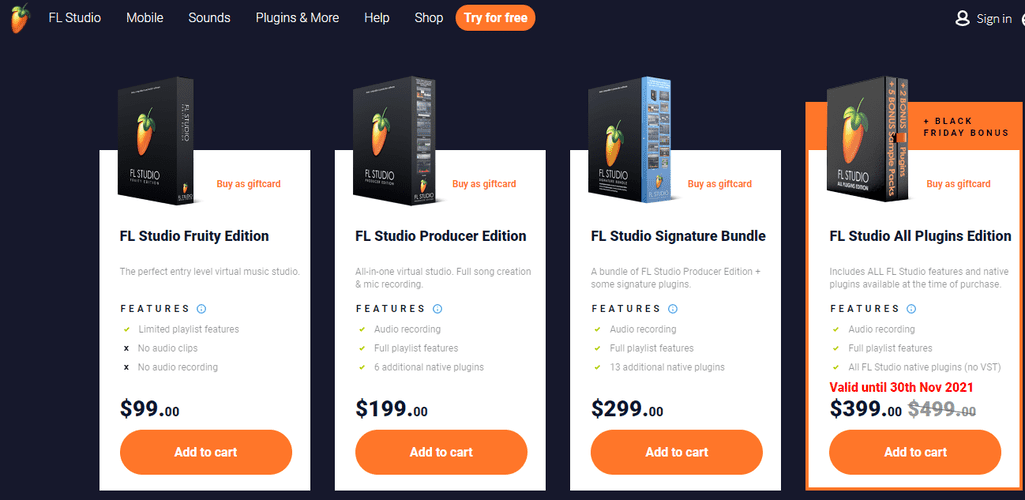 Fl studio Fruity $99.00
Fl studio Producer (Most popular) $199.00
Fl studio Signature (Best value) $299.00
FL Studio All Plugins Edition $4.99
Fl studio gives you free lifetime updates.
Similarities and differences of Reason vs FL Studio
Similarities
These DAWs are similar in many general ways. For example, you can use them to create, mix, and master audio.
Both come with inbuilt plugins, effects, instruments, and synthesizers. Also, you have to click around to access some windows. And they come with an array of sounds.
These DAWs are also similar because they are compatible with the same operating systems and plugins, VST & Hardware.
Both are intuitive and easy to use and they have a robust workflow.
Differences
These DAWs have different prices. Also, FL Studio gives you lifetime updates while Reason gives you only an update Reason 12 when it comes out.
Fl Studio is pattern-based when building a full song, unlike Reason which uses more of a direct approach. The master channel and mixer track in FL Studio are on the same window.
Pros and cons
Reason: The good
Reason is easy to learn.
It has excellent instruments, unique presets and effects, and an Intuitive interface.
The reason rack is a masterpiece.
The ability to use a Reason as a plugin on other DAW is a genus.
Reason mimics real hardware, and it has excellent midi options and supports midi out.
This DAW is great for complex arrangements and track editing.
It's great for professional mixing and is a favorite of composers.
You can load unlimited mixer channels in this DAW.
Reason: The bad
Reason is quite expensive and it can be challenging to learn for beginners
FL Studio:The good
FL is affordable, easy to learn, great for visual learners and it comes with lifetime updates.
It has incredible plugins, unique presets, instruments and synthesizers.
This DAW is easy to install, and It has an excellent digital piano roll, a reason why electronic music producers prefer it.
It has an easy-to-use mixer track with automatic routing.
This DAW is outstanding if you like to loop sounds.
FL Studio: The bad
FL Studio has hidden controls and poor recording history compared to other DAWS.
It doesn't have a channel rack.
Conclusion
These DAWS are at par when it comes to performance and features. Therefore deciding which DAW to go for really boils down to who you are.
If you're looking for something simple that you can learn faster, then Fl studio wins the round.
But if you're looking for an all-around DAW that ticks all the boxes from beat making, audio editing, mixing mastering, then Reason carries the day.
Hope you found this quick comparison helpful. Let us know which of these DAWs caught your eye. Which do you use or are likely to taste first?
Reason best for:
Professionals who work with massive projects
Great for movie scores
For producers who use hardware(midi out)
Great mixing and mastering as well
Great for songwriters
Excellent for recording artists
Great for sound designers
Great for professional producers
FL Studio best for:
Making simple type tracks beats
Electronic music producers
Hip hop EDM producers
Beginners easy to learn
Songwriters