In this post, today we are going to review the best 3.5mm microphones.
Our Best Pick
Blue Yeti USB Mic for Recording & Streaming on PC and Mac, 3 Condenser Capsules, 4 Pickup Patterns, Headphone Output and Volume Control, Mic Gain Control, Adjustable Stand, Plug & Play - Silver
Best Value for Money
Samson SAGOMIC Go Mic Portable USB Condenser Microphone,White
Best Codenser Mic for PC
RØDE NT-USB Versatile Studio-Quality Condenser USB Microphone with Pop Filter and Tripod for Streaming, Gaming, Podcasting, Music Production, Vocal and Instrument Recording
Our Best Pick
Blue Yeti USB Mic for Recording & Streaming on PC and Mac, 3 Condenser Capsules, 4 Pickup Patterns, Headphone Output and Volume Control, Mic Gain Control, Adjustable Stand, Plug & Play - Silver
Last update on 2023-09-21 / Affiliate links / Images from Amazon Product Advertising API
Sometimes, you need to record audio and it feels like you have limited options. This may be because the devices at your disposal have limited compatibility.
Such is the problem when you need a 3.5mm microphone. It could be that you need to use the 3.5mm jack to do the actual recording, or you just need it for headphone monitoring. Most times it's because your recording device works best with 3.5mm connectivity.
No matter what the reasons are, you do not need to feel short of options. Here are our 5 best 3.5mm microphones:
#

Product

Frequency response

Maximum SPL
Polar pattern

Amazon product page

1

20Hz – 20kHz
120dB
Cardioid
Stereo
Omnidirectional and
Bidirectional or Figure-8 patterns

Check price

2

Cardioid 80Hz – 18kHZ
Omnidirectional 20Hz – 20kHZ
121dB
Cardioid pattern and Omnidirectional pattern

Check price

3

20Hz – 20kHz
110dB
Cardioid

Check price

4

40Hz to 20000Hz
132 dB
Supercardioid

Check price

5

20Hz to 20kHz
110 dB
Omnidirectional

Check price
5 Best 3.5mm microphones handpicked for you
Build and design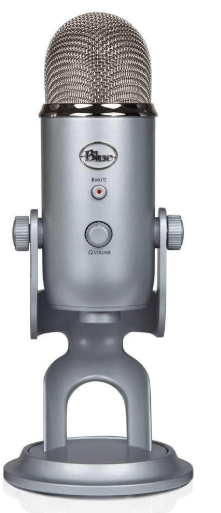 The Blue Yeti is a plug and play USB microphone. It has a pretty looking oval design that can catch some attention in a picture or during a video streaming session.
Blue has four polar patterns that you can choose from Cardioid, stereo, omnidirectional and bidirectional or figure-8 patterns.
The cardioid pattern is useful if you're recording just yourself and the mic is directly in front of you; although you can still get good results if it's positioned a little to the side. The stereo pattern allows you to have a full field especially while recording a musical performance.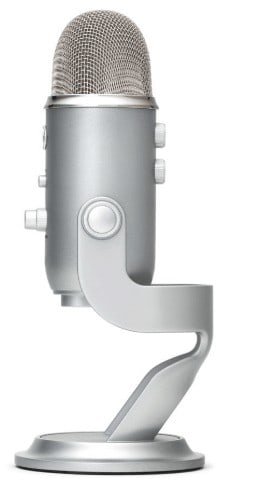 The mic has a 3.5mm headphone port that you can use to monitor your recording in real-time. This monitoring is latency-free since what you're hearing is directly from the mic, not from your computer.
Sound quality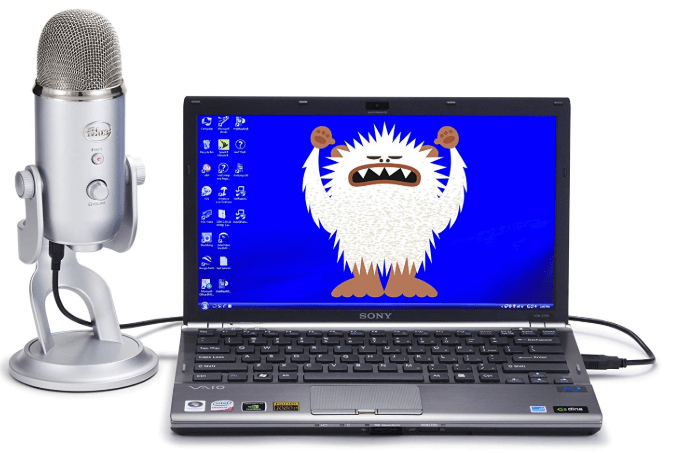 Blue Yeti's sound is quite impressive. It looks like an entry-level mic, but it sounds better than one. It also has a THX certification. This means that every frequency stated in the whole frequency response spectrum is well represented.
This is a big deal because this is essentially the basic characteristic that we judge mic sound quality on.
Additionally, the Blue Yeti is quite sensitive, which means it can pick up even more quiet sources.
This makes it susceptible to unwanted noises. However, the multiple polar patterns available enable you to prevent this. If you select the appropriate polar pattern, you will not have issues with background noise.
Blue Yeti is a great microphone you can use it for a variety of applications including podcasting, gaming commentaries, voice-overs and many more.
Pros:
Beautifully crafted design
Captures sound accurately
Multiple polar patterns make it versatile
Cons:
May have problems fitting into most shock mounts
Bottomline
The Blue Yeti is a plug-and-play mic that will dive you value for money in terms of sound quality.
Build and design
Samson Go mic is one of the smallest 3.5 mm mics that you will find today. It is 7cm long and as small as it is, it gives you some level of control.
It has two polar patterns that you can choose from; cardioid pattern and omnidirectional pattern.

On the side of the mic, there is the 3.5mm output port, that you can use to monitor your recording via headphones or earbuds. You can't adjust the monitoring gain, but having the monitoring function is a plus for a microphone this small.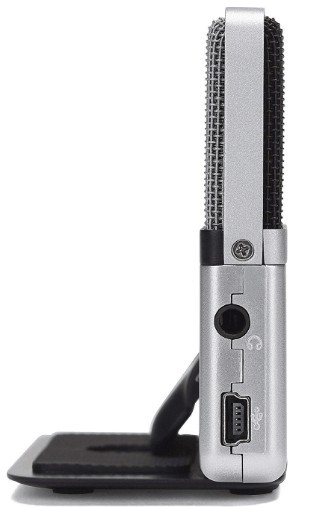 Also, there is a 10db pad switch on the left side of the mic. You are generally required to turn on this pad if your sound source is quite loud so that you don't have distortion or clipping in your recordings.
The address end of the mic takes about half of the whole frame. A silver grille is at the front part of the mic, together with a tiny LED light that flashes when the sound is clipping. This way, you have an indication of when to engage the 10db pad switch.
Sound quality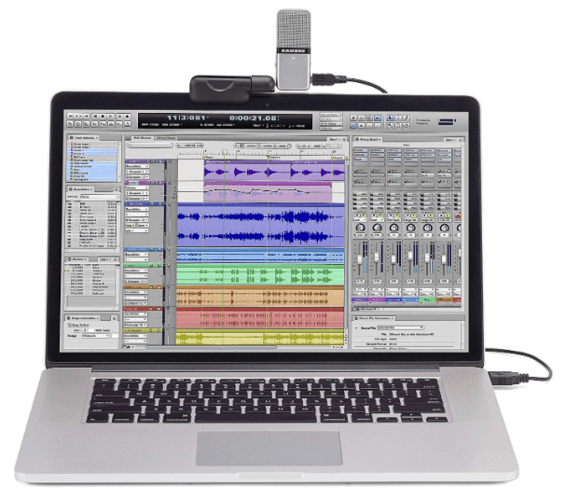 Samson Go has a frequency response of 20Hz to 18kHz, and its audio quality is 16-bit, 48kHz.
This quality is good enough for most recordings, but for the best quality, you may need up to 24-Bit, 96kHz.
The frequency response range changes slightly depending on the polar pattern you choose. For cardioid, it's 80Hz to 18kHz while in the omnimode it's 20Hz to 20kHz.
This is quite thoughtful of the manufacturers because, in cardioid mode, the mic would be prone to bass buildup due to proximity effect.
This is prevented since the range starts from 80Hz while in cardioid. Omnidirectional mode typically has no problems with proximity effect.
Pros:
Compact design, easy to carry around
Frequency response tailored for each pattern
Cons:
You can't adjust the headphone monitoring gain.
Bottomline
You can carry this Samson mic in your pocket without any problems; it's small and versatile.
Build and design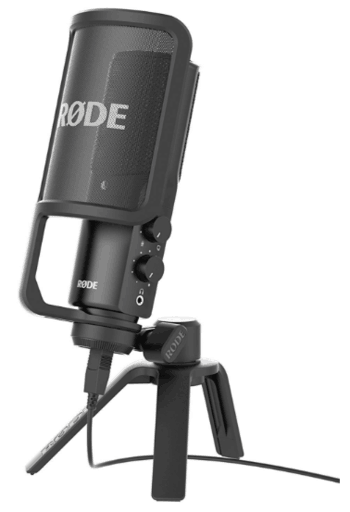 The Rode NT is a USB mic with a solid build. Rode surely lived up to their name with this rugged build.
It is a cardioid mic that is powered by simply connecting it to your USB port. It needs no additional software, drivers or audio interface. All you have to do is plug it into your device and it's up and running.
Don't be deceived by the pictures; the Rode NT is more solid and a little bigger than in reality.
The mic has a 3.5mm output port for headphone monitoring. You can also adjust the gain of the headphone output on the mic. The monitoring is zero-latency, which means what you're hearing from your headphones is not slower than what the mic is capturing.
Sound quality
The headphone monitoring through the 3.5mm output jack is quite clear. You can host a small talk show with a live audience with it. All you need to do is connect one or two bookshelf speakers from the headphone port and you're good to go.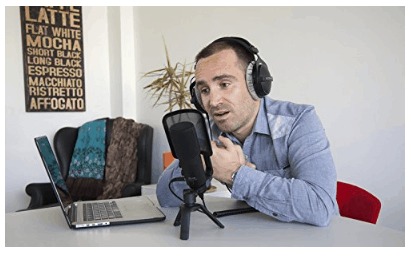 If you need to prevent low-frequency background noise, you will need some audio editing knowledge. Rode NT has no filter or roll-off switches, neither does it have a pad switch.
One impressive quality of this mic is how it maintains that clean sound even though it is a 16-bit mic.
There is no noise to distract from your recording and everything is crisp. There is a slight presence boost around 4.5kHz to give presence and clarity.
Pros:
Headphone monitoring gain is adjustable.
Low self-noise self-noise.
Cons:
Low SPL; not good for loud sources
No pad or roll-off switch
Bottomline
Rode NT is a USB mic that gives you top-quality sound but with little hands-on control.
Build and design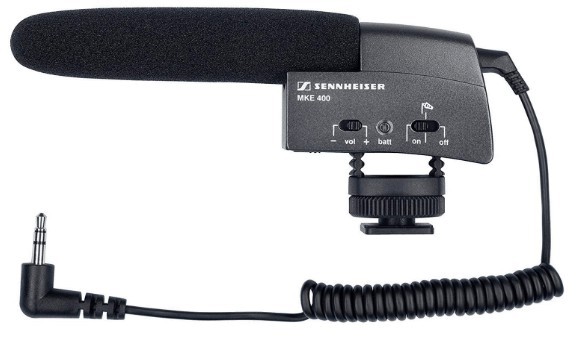 The MKE 400 is a shotgun microphone that is typically built to be placed on the camera and directed at the sound source while recording a video.
The mic is fit for mobile use, weighing only 60g and measuring 11cm in length. You can attach the mic to the camera via the shoe mount. If done right, it locks right into place.
The MKE 400 allows you to change the sensitivity of the mic as it applies to the sound source you're recording. You can select normal sensitivity or high sensitivity by flipping the "vol" switch.
The other switch on the mic is the on/off switch which has the added function of a low cut filter. This prevents the mic from capturing some very low frequencies, preventing background rumble from getting into the mic.
The only connection available is via the 3.5mm cable. If your camera has only an XLR port, you can use a 3.5mm to XLR adapter for the connection.
Sound quality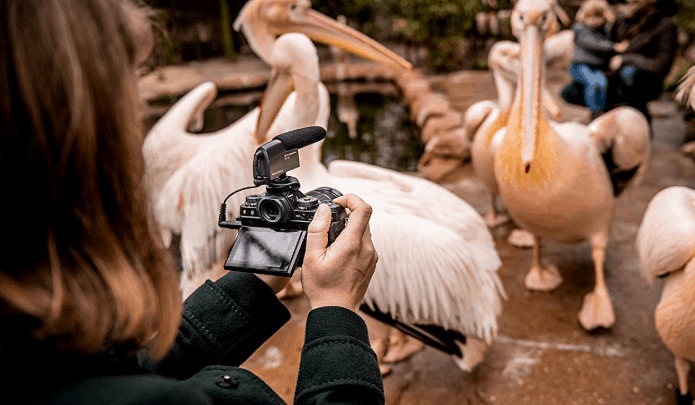 The MKE 400 is popular for its low noise. The internal engineering of the mic itself combined with the integral shock mount helps to keep the mic noise to the barest minimum.
The mic has a frequency response of 40Hz to 20000Hz, with some of the expected presence boosts. It is a condenser mic, so you should be careful while recording loud sources.
Additionally, while using a windscreen, you should expect some of the highest frequencies to be a little understated; windshields usually have this effect.
Pros:
Flexible sensitivity options
Detachable 3.5mm cable makes replacement easier.
Bottomline
Sennheiser MKE 400 is a shotgun mic that you can use on the go; holds up to most Rode shotgun mics of a similar class.
Build and design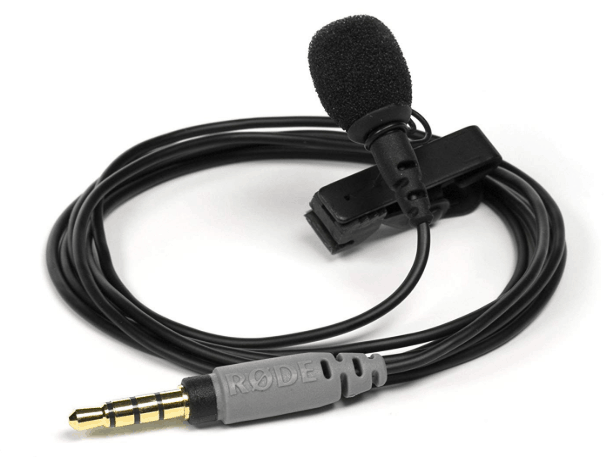 Rode Smartlav+ is a lavalier microphone that allows you to record professional sounding speech with minimal background noise.
This mic is so small and unobtrusive. If you wear it well, no one will even notice you're wearing a wire. Also, you can be sure that the mic will not add anything tangible to your total body weight; it's quite light.
You can connect the Smartlav+ to your phone or tablet via the 3,5mm output jack. As expected, there's no headphone monitoring jack on the mic, and I think we can cut them some slack on that.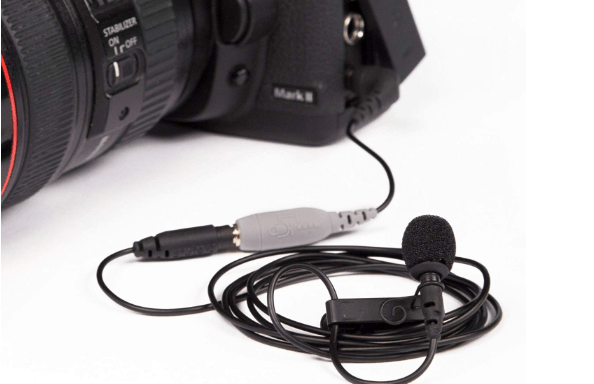 There's almost no way a headphone port will fit in this, and even if it does it will be so clumsy. However, if you must have headphone monitoring, consider using wireless earbuds and headsets. Some other iPhone mics connect via the lightning port, freeing the headphone port for monitoring.
The mic has an omnidirectional polar pattern, which means it will capture sound from all angles, but you can prevent external noise by careful placement.
Also, because of its polar pattern, you can turn your head at will while speaking and the recorded audio will not show it.
Sound quality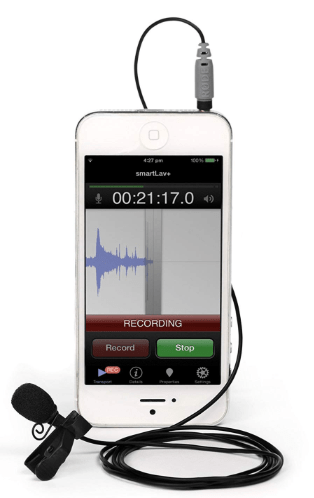 The Smartlav+ has a frequency response range of 20Hz to 20kHz, wide enough to capture all artifacts in speech.
Being an omnidirectional mic, there's no chance of bass buildup due to proximity effect; this seems to be the major pitfall of mics that capture such low frequencies.
Its maximum SPL is 110dbm which means it will not do so well while recording very loud sources.
I don't see this being a problem since you will only be using this mic for speech. With the correct placement, anyone who talks loud enough to cause distortion in this mic probably doesn't need a mic at all; just records directly on their phone.
Pros:
Records clear speech
No low-frequency buildup
Cons:
Can't be used with iPhones that have no 3.5mm ports
No headphone monitoring
Bottomline
If you're recording just one speaker, then the Smartlav+ will make your work much easier. Clear and crisp recording on a plate!
Also read:
Conclusion
As you must have noticed, 3.5mm microphones come in different types; USB mics, lavalier mics, shotgun mics, and the more familiar studio-style condenser microphones.
This article has reviewed products from each of these categories and more. It's all to give you a pool big enough to make a well-informed choice from. Whatever your audio recording needs are, you will surely find your choice here.