In this post, we are going to review the best Sony A600 external mics.
Sony A6000 does not have an audio jack for an external mic. So, if you want to use an external mic, your options are limited.
Our Best Pick
Sony ECMXYST1M Stereo Microphone (Black)
Best Value for Money
Zoom H1n Portable Recorder, Onboard Stereo Microphones, Camera Mountable, Records to SD Card, Compact, USB Microphone, Overdubbing, Dictation, For Recording Music, Audio for Video, and Interviews
Super compatible
Sony ECMW1M Wireless Microphone (Black)
Best Value for Money
Zoom H1n Portable Recorder, Onboard Stereo Microphones, Camera Mountable, Records to SD Card, Compact, USB Microphone, Overdubbing, Dictation, For Recording Music, Audio for Video, and Interviews
Last update on 2023-09-21 / Affiliate links / Images from Amazon Product Advertising API
Just in case you were wondering why the A6000 is so special that you can't just ditch it for another kind of camera that have mic inputs, here is the reason:
The A6000 has a very impressive autofocus function makes it easy to take videos or pictures. This is why it is a choice for many videographers. That being said, there are some external mics you can use with the Sony A6000.
So, if you have an A6000 or you're planning to get one, you need not worry about an external mic anymore.
Let's look at the specs of best Sony A600 external mics.
Here are our top 5 Sony A6000 external mics:
#1. Sony ECMXYST1M – My fav Sony A600 external mic
Specifications:
Audio Output 1 x Multi Interface Shoe, 1 x Stereo mini-jack
Frequency Response 70 Hz to 20 kHz
Dimensions 3.0 x 2.5 x 1.5" (74.2 x 63.5 x 37 mm)
Weight 3.5 oz (100 g)
Build and design
The Sony ECMXYST1M is one of the few options you have for Sony A6000 external mic.
It has a compact design, with two mics right on the head. You can attach the ECMXYST1M to your A6000 through the multi-interface shoe mount on the camera.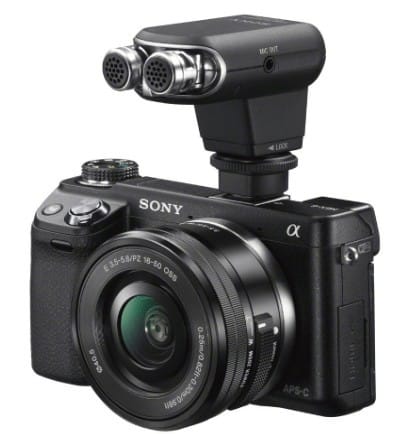 On the side of the mic, there's a switch that allows you to choose between normal and low cut options. The low cut means that some of the lowest frequencies would be filtered out.
This is necessary because most noise in that range will not be rejected by the mic. If you're not sure what setting to choose, I suggest that you leave it on low cut.
The shock mount is pretty good too because I noticed that even while recording on the move and the mic was shaking, the audio did not crack as I expected since the audio practically goes through the shoe mount.
Sound quality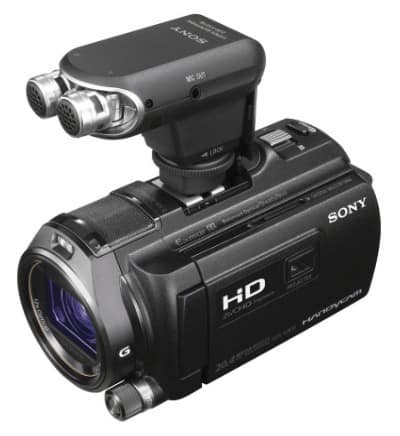 Since the connection is so unconventional, I was really curious about what this mic sounds like. The frequency response is 70Hz to 20000Hz. This pretty comprehensive for an on-camera mic, but that's not even the best part.
The two mic heads can be adjusted for mono and stereo sound fields. If you position the mic heads close to each other, such that they're both facing the sound source, you have a cardioid pattern unidirectional sound coming in.
On the other hand, if you readjust the mic heads all the way apart, and the angle between them is 120 degrees, you have a wider soundstage.
The mic becomes directional and captures a more natural sound. It's more natural because it not only captures the sound source, but also the ambiance.
Pros:
Lightweight; aids easy movement with the camera.
Wide soundstage option
Cons:
Windscreen not very effective when the camera is on the move.
Gives a certain amount of hiss noise.
Bottomline: This mic is a sure solution to your A6000 external audio problems because all you need to do is fix it through the shoe mount, and you're good.
Specifications:
Number of Tracks – 2
Max Sample Rate/Resolution – 96 kHz / 24-Bit
Microphone – Built-In Cardioid Condenser Stereo Pair, X/Y Configuration
Built-In Speaker – Yes, 500 mW Mono
Display – 1.25" / 3.17 cm Monochrome LCD (Backlit)
Memory Card Support – microSD, microSDHC (Up to 32 GB)
Internal Storage – None
Build and design
The Zoom H1n is made of plastic. This does not mean that it's flimsy or fragile; it's a high-strength plastic.
Since your a6000 does not have an input port, what you do is that when you record the audio to Zoom H1n, you need a video editing platform on your computer to sync the audio to the video. So this means is that you need at least the basic knowledge of video editing.
Also, the zoom has an input level controller or knob that you can use to set the gain that comes into the mic.

The good thing about this knob is that you can't turn it without having any clicks that get captured by the mic. The Zoom has a lock settings button that helps you to keep all your settings intact, even if you accidentally press another button.
So in case, you put the zoom in your pockets while recording, and accidentally pressed a button, you have nothing to worry about provided you engage the lock settings button. The only caveat here is that the lock settings button does not work with the input level knob.
Sound quality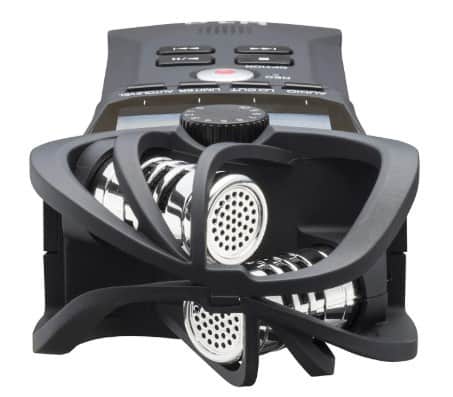 When I checked the specifications for the zoom, and I didn't see figures for frequency response, I almost assumed that it was because the figures were not satisfactory. That was right before I listened to the production of this mic.
This got me wondering why they refused to put it in the specifications because this mic sounds really good.
It has a low cut filter to keep out unwanted low-frequency noise and it also has a maximum SPL of 120 decibels. This means that you can safely record concerts from a safe distance without any problems.
The baskets that protect the mic heads also prevent you from using a windscreen to protect them when on an outside shoot.
Additionally, the X-Y orientation of the microphones helps you to make stereo recordings. This means that you can have some ambiance with your recordings.
At 90 degrees, it means that you don't have too much width, so it is easier to control, also considering the fact that the distance between the mic heads is not adjustable.
Also the most widely used camera Nikon D3400 also doesn't have any mic ports. Zoom H1n is the best external mic to use with D3400.
Pros:
Protective covering for the mic head
High maximum SPL
Cons:
Requires editing skills to sync.
The input volume knob can be easily nudged accidentally.
Bottomline: Though you would need to do some post-production synching, the Zoom H1n provides you professional-level recording with your A6000.
Specifications:
Pick-up Pattern Shotgun / zoom
Frequency Response 150 Hz to 15 kHz
Interface Sony proprietary Multi-Interface Shoe
Dimensions 1.1 x 2.3 x 4.2" / 28 x 57 x 106 mm
Weight 1.6 oz / 45g – main unit only
Overview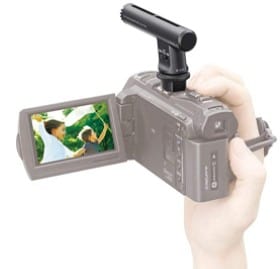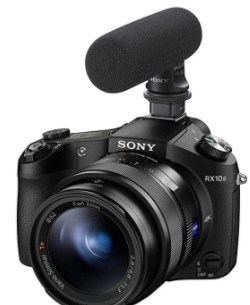 The Sony ECM-GZ1M Zoom Microphone is a lightweight, solid mic that improves your camera audio greatly. It has a removable windshield included in the box
. This enables you to do outdoors recordings conveniently. To connect this mic to your A6000, simply lock it into the multi-interface shoe mount.
The mount serves as both the platform for balance and the audio recording route. The audio you capture through the mic gets recorded by the camera because of the multi-interface connection.
This is a convenient option since the A6000 does not have a 3.5mm, ¼-inch or XLR port to receive audio.
Sound quality
The Sony ECMGZ1M has a frequency response range of 150Hz to 15kHz. This means that you won't get a lot of bass from this mic. If you're not using it for field recording or the ambiance is not a very important part of your recording, then you won't be missing anything.
In fact, since sounds below 150Hz are locked out, you can be sure that most low frequency background noise will be excluded from your recording.
Having said that, the mic does not have high frequencies above 15kHz. This means that voices may lack some sheen.
In summary, this mic is made to capture speech and deliver a clearly recorded dialogue. The zoom/gun switch is an interesting feature. When you switch to zoom, the mic works with the camera zoom to increase the mic focus.
Pros
The zoom function enables the mic to have a better dialogue recording.
Low-frequency background noise like traffic rumbles doesn't get in your recording.
The multi-interface shoe mount enables it to work well with the A6000
Cons
Its frequency response is not wide enough for ambiance or nature recording.
Flipping the zoom/gun switch while shooting can be tricky.
Bottomline: This on-camera mic works well with the A6000, but it is better suited to people that record dialogues indoors or outdoors. If you need to record the ambiance, this mic is not for you.
Specifications:
Power Source – Battery Powered
Batteries – 1 AA battery required. (included)
Polar Pattern – Unidirectional
Item Weight – 0.52 Kilograms
Signal To Noise Ratio – 78 dB
10 hours of battery life
Integrated Rycote Lyre shock mounting system
Overview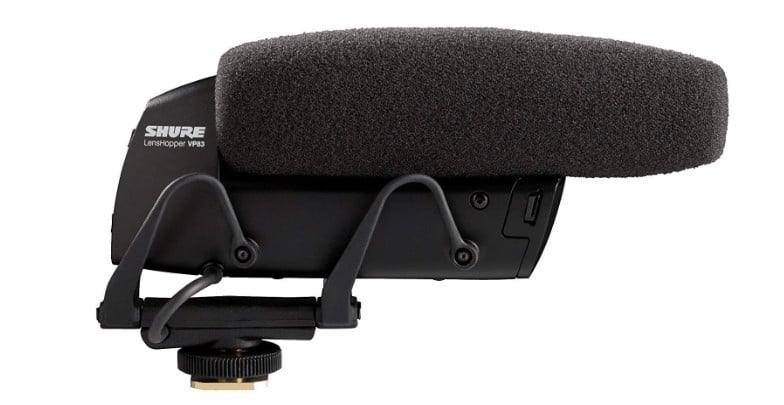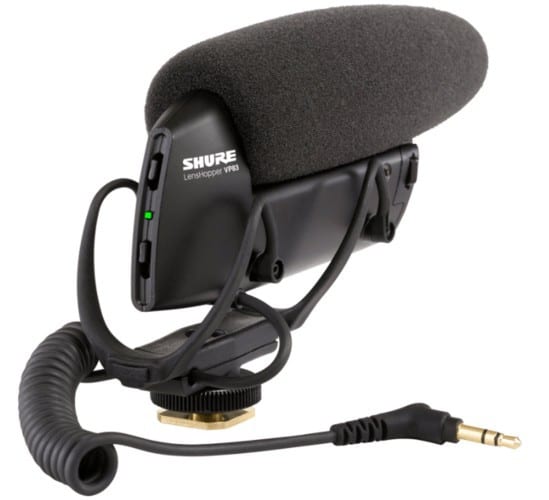 If you look at this mic carefully you'll notice that it sends audio to the camera via its 3.5mm output, which is absent in the A6000. So why is this mic on our list? It's because of its flash recording feature.
The VP83F has a slot that houses the memory card. You can record your audio directly into the card without sending it to the camera. Of course, this means that you'll have to do some audio and video matching after capturing the video.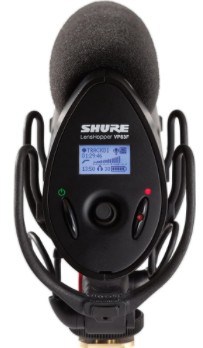 The Lenshopper also comes with a windshield that makes it ideal for outdoor shoots on windy days. The Rycote lyre mounting system makes the mic steady even when the camera handler is shaky.
When the batteries are full, you can record continuously for up to 10 hours.
Sound quality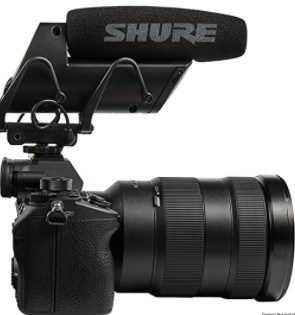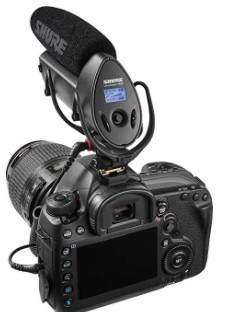 The Shure VP83F Lenshopper mic has a rich overall sound texture. If you can get the mic placement right and direct it towards the sound source, you'll have a clear and crisp sound.

This mic has a supercardioid pickup pattern that makes it excellent at rejecting unwanted sounds. Of course, it also means that the Lenshopper won't be ideal for ambiance recording.
Pros
It has a long lasting battery that can last you a full day's shoot.
There is excellent rejection of unwanted sound.
The recorded sound has a lot of depth and richness.
Cons
You have to spend some time aligning audio and video before doing the main editing.
It's not ideal for recording ambiance due to its narrow pickup.
Bottomline: If you don't mind the extra work involved in putting audio and video together after shooting this mic is perfect for you. A huge plus here is that it will be useful if you decide to get a camera with an audio input.
Specifications:
Compatibility Receiver: Sony cameras and camcorders with Multi-Interface Shoe
Capsule Monaural electret condenser
Pick-up Pattern Non-directional
Frequency Response 300 Hz to 9 kHz
Wireless Interface Bluetooth – interoperability with other Bluetooth products is not guaranteed
The SONY ECMW1M is a Bluetooth mic that allows you to use external audio recording with the A6000. It's a two-piece mic.
The larger part is the mic itself. It is made of plastic and has a clip with which you can attach it to your clothing. This also means that you must be careful with placement, so as to get the best from your sound source.
Being a clip-on mic, the uses would also be limited. You can't really record more than one person at once with this mic.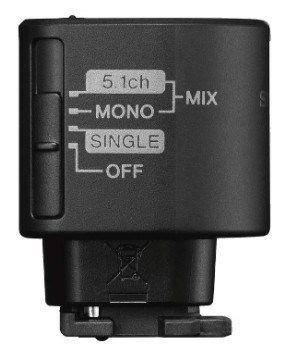 The smaller part of the mic is the transmitter that is attached to the multi-interface shoe mount on the A6000. The Bluetooth can work for up more than 150 feet. There's one major advantage I found with this mic.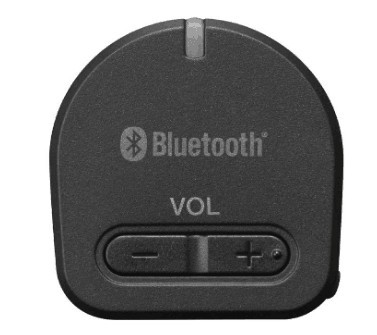 Aside from being one of the few mics that you can use with the A6000, the ECMW1M is a mic that you mount on the camera while taking long-range shots.
With the mic clipped on your clothing, you can place the A6000 on a tripod and walk over 150m away from the mic while recording your video with clear audio, beacuse the mic is clipped to your clothes.
Sound quality
In terms of sound quality, the ECMW1M does a better job than the A6000 internal mic. Although the manufacturers did not give any figures or charts regarding frequency response, by listening to the sound, we can make some deductions.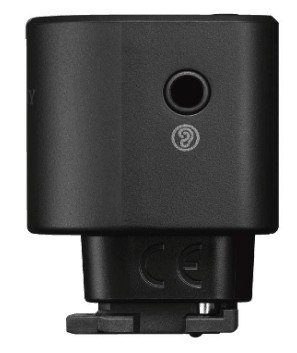 The mic is omnidirectional, which is expected since it's a lavalier. This also means that you must be strategic with placement, so you don't have more background noise than speech.
The low frequency sounds like it starts from about 200Hz.
While this means that you probably won't have much depth in your sound, but it also means that you don't have to worry about low-frequency background noise, which can be hard to deal with on a good day.
The mid frequencies character is quite obvious, or audible. As a lav mic, we expect it to be optimized for speech, and it is. The 1000Hz to 5000Hz seem to be more emphasized than others. This way you get mild telephony to feel when listening.
On the other hand, if you have a DSLR and looking for a good lav mic, then you should go through our post here.
GoPro microphones are also making buzz nowadays. But they also need external mics to generate good sounding audio. If you have a GoPro camera, then look at our GoPro external mics post to buy the best one.
Pros:
Can be used when the subject is not facing the camera
Long-range Bluetooth connection
Cons:
Not very versatile; can only be used in a few scenarios
Low maximum SPL
Bottomline: Not very versatile, but the ECMW1M holds its own as the lavalier option for the A6000 external mic solutions.
What type of mics works best with Sony A600?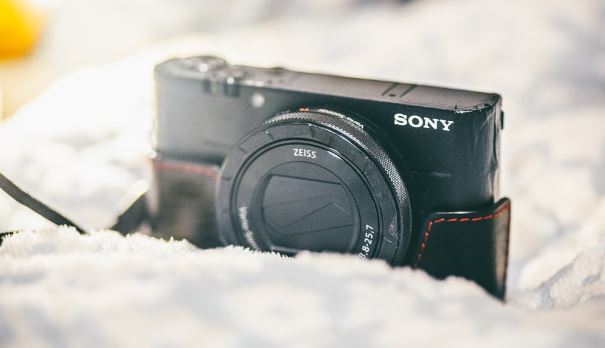 Mic compatible with shoe mounts
If you're buying a mic for your Sony A6000, this is probably one of the most important things you should take note of. The A6000 does not have an external mic jack input. What it has is a multi-interface shoe mount on top of the camera.
This shoe mount is only compatible with a few microphones, some of which are made by Sony.
Another interesting thing about this multi-interface shoe mount is that it has an audio input itself which means that audio signals can pass through the microphone through the shoe mount and into the camera.
Awesome right?
So if you are going to use a mic with your a6000 camera, especially if the mic is going to sit on your camera, it must have multi-interface shoe mount adaptability
External recorders
If you want professional-level audio, you may have to go for the external recorders.
However, to use them with the a6000, you need to have some knowledge of video editing and the use of audio editing because you have to sync the video and the audio after recording.
This is because you cannot connect the external recorder to a6000 because there is no input audio jack.
Also read:
Conclusion
If you already bought the A6000, or you're planning on buying one in the future, by now you should not have any worries as regards the audio quality. You have been given different kinds of solutions that you can apply in different situations.
Go ahead and enjoy your Sony A6000 with top quality audio.