Which is better, a JBL or a Bose speaker?
JBL and Bose are two popular names when speaking of speakers. If you search for "best Bluetooth speakers", you can be sure that JBL and Bose speakers will pop up in the results.
While these speakers are similar in some respects, there are some unique differences that should guide your buying decision.
In this article, we will explore these JBL and Bose speaker brands in detail and give you all the information you need to make a decision.
So, which speaker should you buy, the JBL or Bose?
Which of these is better for outdoor use? Which is better for parties – the JBL or the Bose?
We'll find out in this article.
JBL vs Bose Speakers: Features compared
Cost
Both JBL and Bose have speakers on the high side and budget options. However, Bose speakers cost more on average. In Bose speakers that have similar features as their JBL counterparts, the Bose speaker would typically cost you a few quid more.
Bottomline: A Bose speaker will cost you more money than a JBL speaker with similar features.
Portability
Comparing the portable Bluetooth speakers, Bose usually goes for smaller sizes with all the features.
Most portable JBL speakers have that signature cylindrical shape with the bass radiators on the top and bottom.
You will notice this in the JBL Charge 4, Xtreme 2, Flip 3, and others.
Bose, on the other hand, prefers shorter speakers like the Soundlink Revolve and Revolve Plus. Additionally, these Bose speakers weigh less than the typical JBL speaker.
Bottomline: If you want the most compact Bluetooth speakers, then you should go for the Bose. They are smaller and weigh less.
Ease of use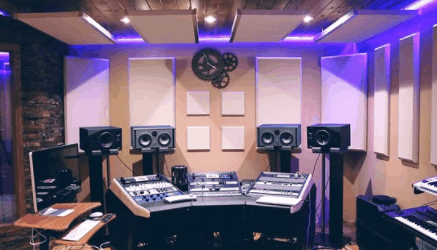 The controls on most Bose speakers are easily accessible. You can adjust the volume, pair your device, answer a call, and access your voice assistant, all at the touch of a button.
The JBL is similar in this regard. The volume, pairing, and connect+ buttons are easily accessible.
Bottomline: In terms of controls and ease of access, I can't really pick a winner here. Both speaker brands give you enough hands-on control with ease.
Battery life
The JBL speakers are famous for their long battery life. This has made them the go-to choice for outdoor use.
However, Bose has recently improved on their speaker batteries. The Bose Soundlink Revolve has just 12 hours of playback when the battery is full. This is short when compared with JBL Charge 4's 20 hours.
However, Bose improved in the Soundlink Revolve plus. Its battery gives you 16 hours of playback. It's an improvement, but it still places the Bluetooth speaker behind the JBL Charge 4, despite costing more.
Bottomline: JBL speakers have longer hours of playback than bose Bluetooth speakers when fully charged.
Pairing options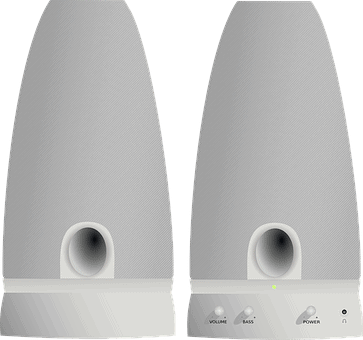 JBL speakers give you more connection options than Bose. Aside from the regular pairing of the speaker with your phone or another device, there are additional options.
You can connect the JBL speakers to each other in stereo or party mode.
JBL allows you to connect to more than two JBL speakers at a time. Bose only allows you to connect two Soundlink speakers in stereo or party mode.
Bottomline: JBL gives you more pairing freedom. You can connect a JBL speaker to any other JBL speaker, but with a Bose Soundlink speaker, you can only connect another Bose Soundlink.
Colors
Some Bose speakers come in different colors, like the Soundlink Color 2 and Soundlink Mini. Others come in just Black and silver, like the Soundlink Revolve Plus.
On the other hand, JBL goes all out when designing colors and patterns for thor speakers. Rather than stick to plain colors, they explore camos and other exciting patterns. It gives the JBL more appeal for outdoor use.
Bottomline: The JBL has more colors and designs, which give them a better aesthetic than Bose. However, Bose speakers are generally sleek and look more at home indoors.
Durability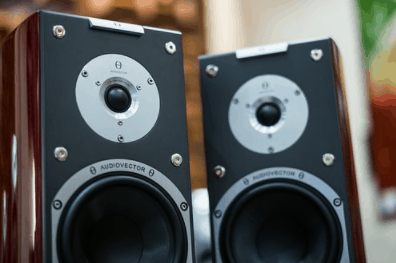 Ordinarily, both speakers should last for a pretty long time if you're careful with them.
However, if we assume that they are exposed to some accidental drops and scratches along the way, the JBL speakers will last longer under these conditions because of their build.
Having said that, we must also consider the exposed passive radiators of most JBL speakers. If not carefully handled, it may be their weak point.
In terms of water resistance, both speakers have both waterproof and non-waterproof products. However, at a decent price point, both Bose and JBLhave water-resistant speakers.
Bottomline: JBL is better equipped for the rigors of outdoor use, but the Bose speakers are also tough enough to last you very long also.
Connectivity options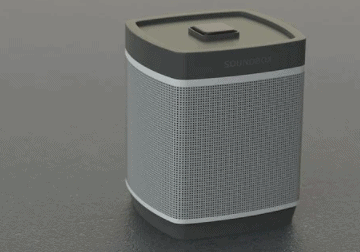 Bluetooth is the primary method of connection for both the JBL and Bose. The range of clear connections depends on the Bluetooth version used and the year of release of the speaker in question.
These speakers also allow you to connect your device to them via the 3.5mm aux port, giving you a wired connection option.
Additionally, there are a few JBL and Bose speakers that have WiFi connectivity. These ones are made strictly for home use. Some examples of such speakers are the JBL Link 20 and Bose Home Speaker 500.
Bottomline: In terms of connectivity, both speaker brands offer an equal number of options. However, Bose has more Wifi enabled portable speakers than JBL.
Bass production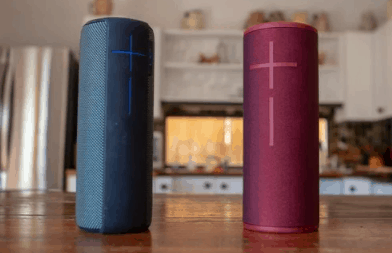 Most JBL speakers have a bass first approach, giving more power to lower frequencies over others. This is understandable because the speaker is built for outdoor use. When you're outside, the sound loses power faster.
Bose also used to overpower their bass in the past, but most of their newer Bluetooth speakers are more balanced. The Soundlink Revolve for instance still has a little bass enhancement, but not as much as you'll find in JBL speakers.
Bottomline: JBL has more bass than Bose. If lots of basses is what you're looking for, then go for a JBL speaker.
Overall sound quality
Bose speakers have a more open sound because they have more midrange detail. JBL speakers have more recessed mids and more enhanced bass. The treble clarity and air are similar in both speaker brands.
Bottomline: Bose has less bass than JBL, but it has more openness and you will enjoy a wider range of genres more with a Bose speaker. However, if you're a hip-hop or EDM fan, the JBL would work just fine.
Features
Both speaker brands have interesting features. For most JBL speakers, the standout feature is the JBL connect, which you can access either with the button on the speaker or via the app.
JBL connect allows you to pair up 100 JBL speakers (yes, that's correct)! This means that you will have music playing from just one device and blaring out at the same time from all these speakers. You can also use the stereo mode, connecting just two speakers which act as the left and right channels.
For Bose speakers, the maximum number you can pair is four. For Bluetooth speakers like the Bose Soundlink Micro, Soundlink Color II, Soundlink Revolve, and Soundlink Revolve Plus, you can only pair two speakers. You can either use them in party mode or stereo mode.
The four-speaker pairing setup is only available for Bose Soundtouch speakers that have Wi-Fi connectivity.
Obviously, JBL is more fun at parties. Some JBL speakers have Wi-Fi too, but they are quite a few – most JBL speakers are made with the outdoors in mind.
Moving on, another major feature that is common to Bose speakers is the voice assistant function. You can engage Siri or Google Assistant at the push of a button.
For JBL speakers, you will only find this feature in recent products. Unlike Flip 4, Charge 4 does not have speakerphone or voice assistant features.
On the other hand, the voice assistant is a constant feature in most Bose speakers, even the smaller Bose Soundlink Micro speakers have this feature.
Bottomline: If you don't need speakerphone and voice command features, then feel free to go for any JBL speaker. But if accessing your voice assistant is important to you, then go for Bose.
Space requirements
Bose typically goes for smaller sized speakers that give you big sound. The Sound Link Revolve and Revolve Plus are prime examples.
When you compare these speakers to the JBL charge 4, Flip 5, Xtreme 2, and most other JBL speakers, it's obvious that the JBLs are larger.
Sure, there are smaller JBL speakers like Clip 2 which are both small and lightweight. However, when you compare it to Bose's smaller speakers like the Soundlink Micro, you would notice that Bose's smaller speakers don't trade the sound quality for size.
Bottomline: Bose speakers are more compact than JBL speakers on average. If you need a fun-sized speaker that sounds just as good, then Bose is perfect.
Applications
JBL speakers are the perfect outdoor companion. The fabric that covers the mesh grille in Charge 3 and Charge 4 prevents dust from getting into the speakers.
It's a good feature to have when you're on the beach. JBLs are also good for parties because JBL connect allows you to pair many JBL speakers to achieve any loudness level that's needed.
Bose speakers are also good for the outdoors – the Soundlink Revolve Plus has a handle for easy carrying. However, they seem to be more suited for indoor use. Speakers like the Soundlink Revolve and Revolve Plus only comes in black and silver colors.
It's the sort of design that fits in almost any indoor setting. JBLs on the other hand come in many different colors and patterns, obviously trying to stand out rather than fit in.
The presence of the voice command and speakerphone feature in all Bose Bluetooth speakers supports the fact that they are more at home indoors.
Bottomline: JBL does its best work outdoors while Bose fits better indoors.
Similarities and differences of JBL vs Bose speakers
Similarities
Both speaker brands have wireless connections in form of Bluetooth or wifi across all their speakers.
Both have the additional pairing feature that enables you to pair one speaker to another.
For better hands-on control, both JBL and Bose have software that you can use on your phone – the JBL Connect and Bose Connect apps respectively.
Differences
Bose speakers generally have a more compact design than JBL speakers.
The JBL Connect feature enables you to pair up to 100 JBL speakers whereas Bose only allows you to pair two speakers.
The voice command and speakerphone feature are only present in a handful of JBL speakers but present in most, if not all Bose speakers.
Pros and cons
Bose speakers pros
Voice command and speakerphone features make it easy to answer your calls and control your phone with your voice assistant.
Bose speakers have a sleek design that fits both indoors and outdoors.
Bose speakers have a compact design, so they are never too bulky to move around.
Bose speakers cons
Bose speakers can be a little pricey.
For most bose speakers, there are limited color options to choose from.
JBL speakers pros
They are rugged and built to last outdoors.
You have a lot of colors and design patterns to choose from.
They have long battery life.
JBL speakers cons
They may not fit in perfectly indoors.
They lack some midrange detail.
Read Also: How to Fix Bluetooth Lag in Car? – 8 Super Quick Solutions
Conclusion
JBL and Bose have their unique benefits and advantages. If you plan to use your speaker outdoors, consider getting a JBL speaker. It's rugged and can take the rigors of outdoor use.
If you need something for your room, then Bose is perfect. Its design will fit in and the voice assistant feature makes life much easier.