The piano is a fantastic instrument. It has a long history, and you can use it for various purposes, including music production and entertaining guests at dinner parties.
But what if you want to learn to play a piano song but can't find any sheet music on the internet?
Perhaps it's because you don't know where to look or because there are so many sources to download MIDI on the internet that determining a legitimate site is difficult.
Don't worry; with these 10+ sites, you'll be able to find MIDI files for the piano in no time.
What are Midi files for piano?
MIDI is an abbreviation for Musical Instrument Digital Interface. Consider a way for your computer and keyboard to communicate with one another.
MIDI files are plain text files containing instrumental music (text-only without images). Most are digital recordings of the sounds of the piano.
You use MIDI files to play notes on a MIDI device or software.
The best thing about MIDI is that you can change the bpm and transpose the song without affecting it. This is possible, unlike when using a sound file, which contains only audio and cannot be manipulated. MIDI files consider parameters such as duration and note number. That is why they are a relatively simple format to learn and use.
Top 10 sites to download MIDI files for piano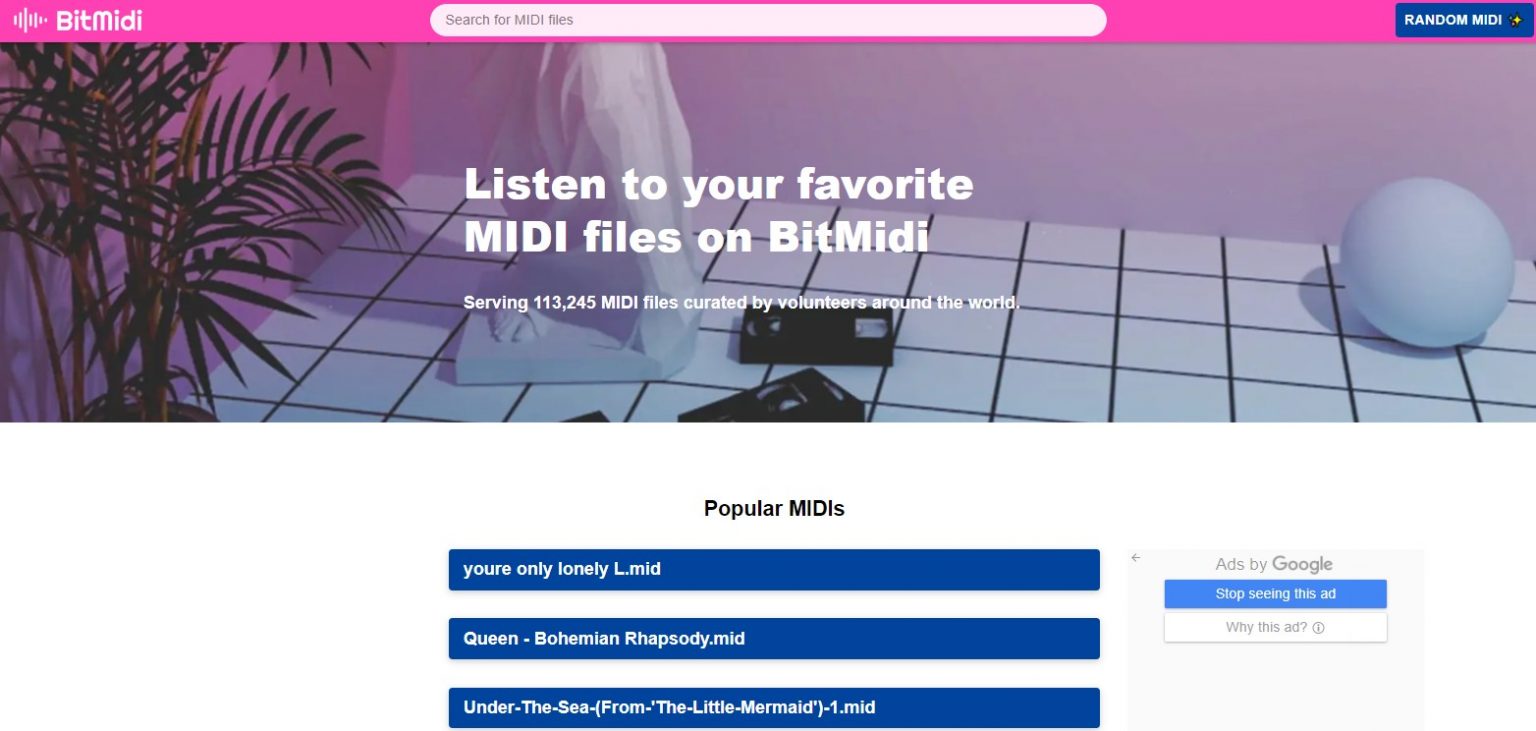 Bitmidi is the first site we recommend for downloading midi files. Bitmidi is at the top of our list because you can find any MIDI genre you want on this site. You can find electronic, pop, country, hip hop, or classical music midi files here.
They also have midi from movie scores. You can play a file before downloading it. You don't have to register, and you have unlimited downloads.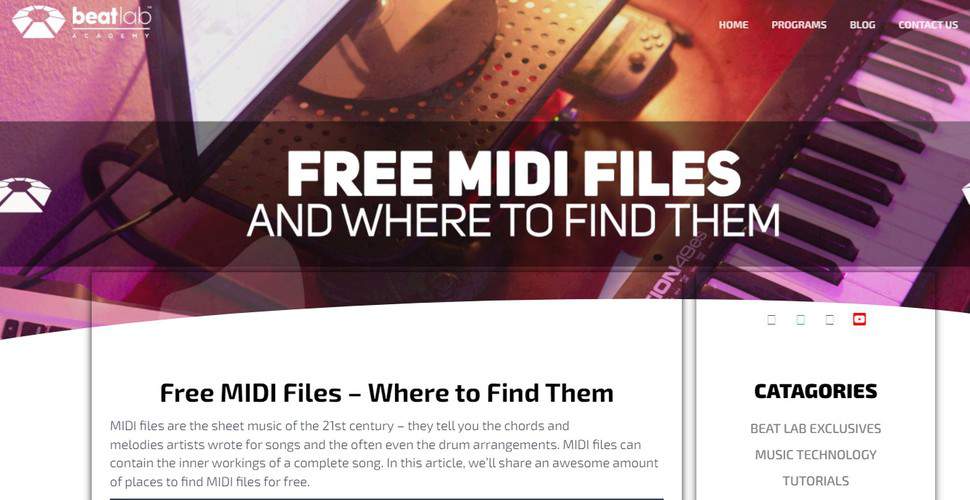 Many people know Beat Lab as a music and music production school, but they don't realize that they also have hundreds and hundreds of midi files of almost every song on the internet on their website.
So, whether it's a midi from the weekend's latest album or Nirvana, they've got you covered.
You'll find anything here, whether it's hip-hop, R&B, EDM, electronic pop, or rock.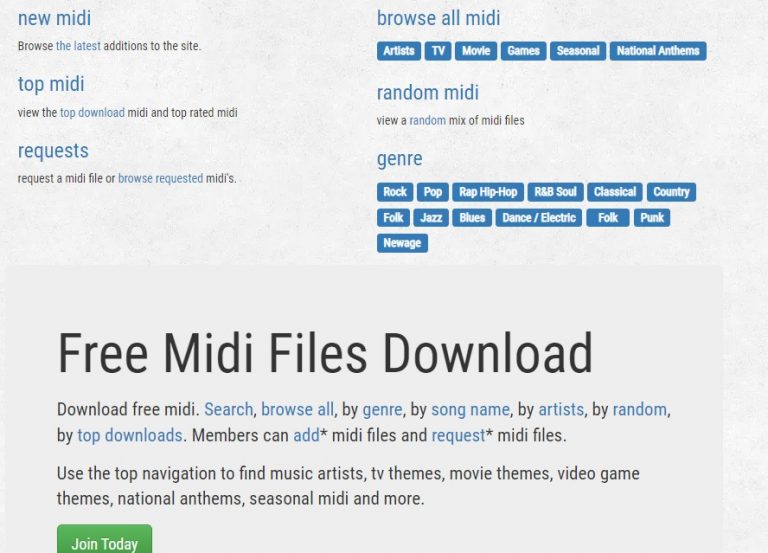 One of the best places to find free midi files is Free MIDI.
You can submit a request for MIDI files for any song on this site. When it comes to song libraries, Free MIDI is unmatched.
Another prominent feature of this website is how well they have organized the songs. You can look for MIDI files by song artist, genre, or title. There's also music from TV shows, movies, anthems, and video games.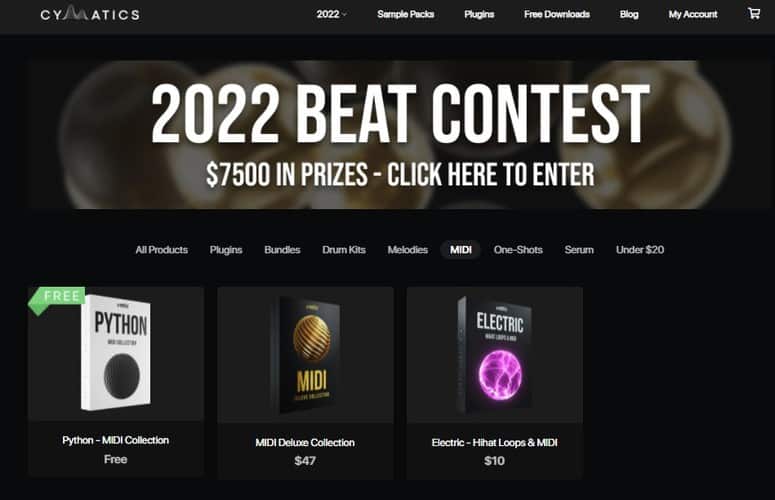 Cymatics is well-known for its high-quality packs and presets. However, they have more to offer, particularly in the world of MIDI files.
They have a fantastic collection of free midi files that you can download right now.
Take it a step further by downloading these free midi files to help you improve your music production based on your genre and style. While you're there, please take a look at their free packs.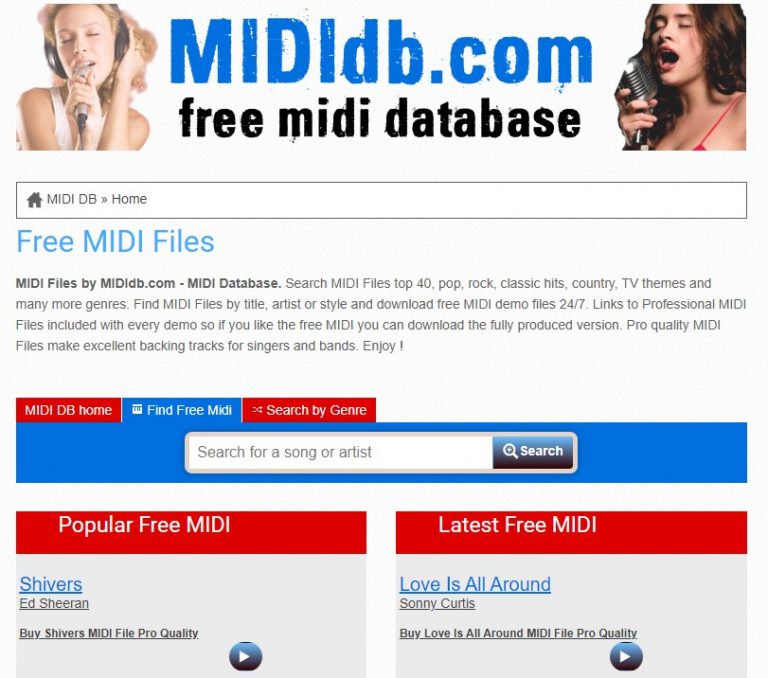 MIDI DB is another excellent site for downloading midi files, especially if you're looking for files or genres that are hard to find, such as Kpop or Line Dance.
There are many free files on the website, but if you want to go pro and download complete midi files, you can do so for as little as $9.99.
Whatever song you're looking for, whether it's by the Beatles or Michael Jackson, you'll find it here.
The best part about this website is that you can find midi from other countries such as Italy, Japan, and South Korea.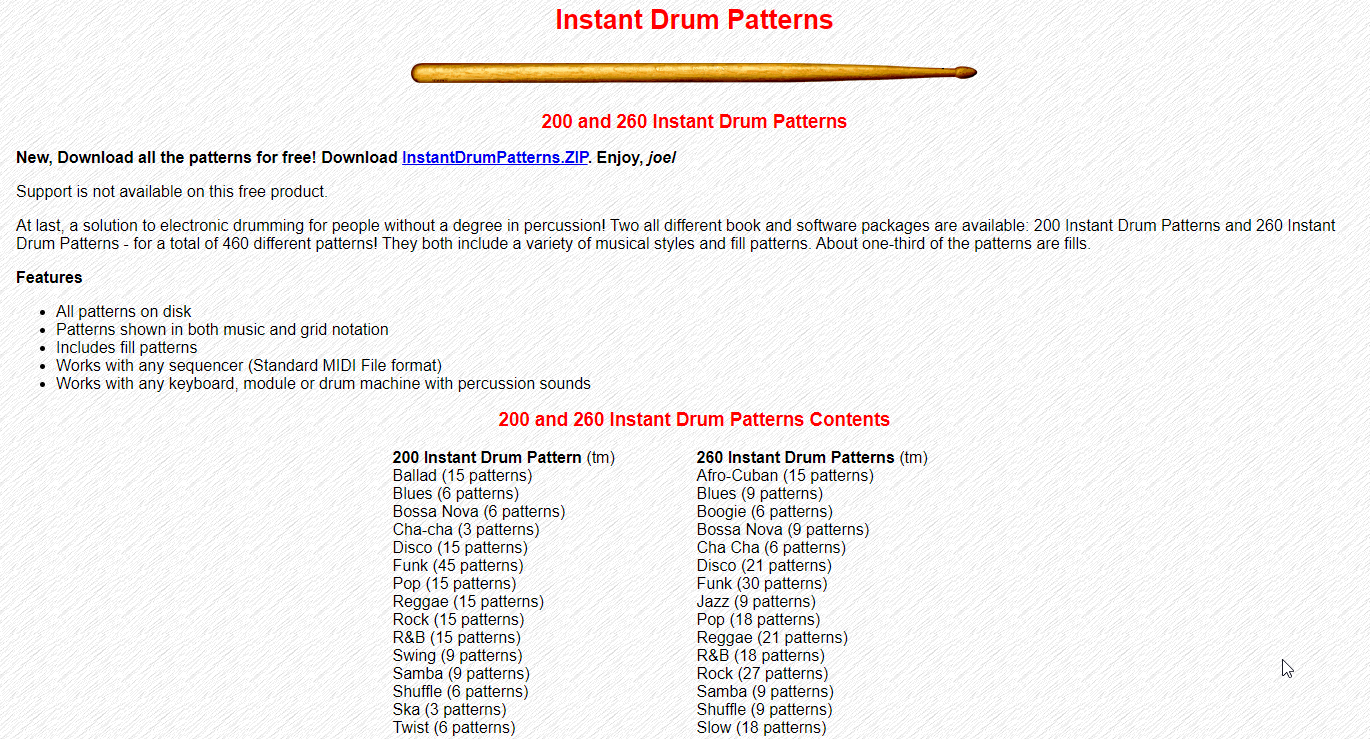 For drummers looking for free midi files, Five Pin Press Midi is an excellent midi site to visit. Over 499 midi files and drum patterns from various genres are included.
Because they are in standard MIDI format, you can drag and drop these files into your favorite software and get to work, whether it's hip hop samba, disco nova blues, or funk. You can get them as zip files.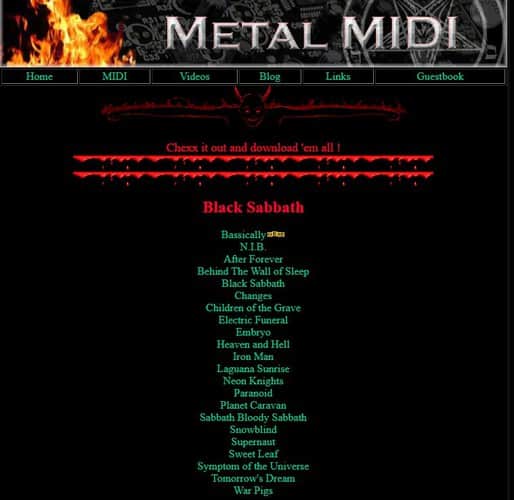 Metal fans are not forgotten when it comes to free midi files.
Make Metal MIDI your friend if you're looking for free metal midi files. Graham Downey created this site, so you can be confident that it is the ultimate bank of metal midi files.
Whether it's heavy metal or just Megadeth's She Wolf, you'll find it on this site.
In the Midi World, you can download and play your favorite midi files on the website. Midi World website also contains other music-related information, such as music history and evolution.
The files are alphabetically organized, and you can find any file by name or genre on Midi World.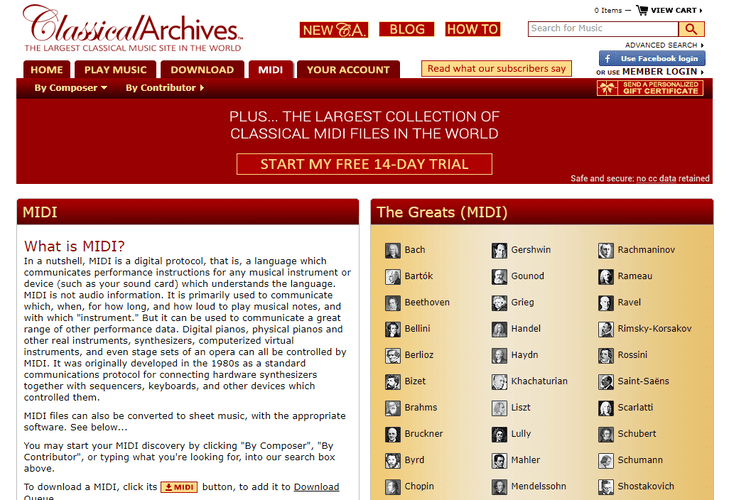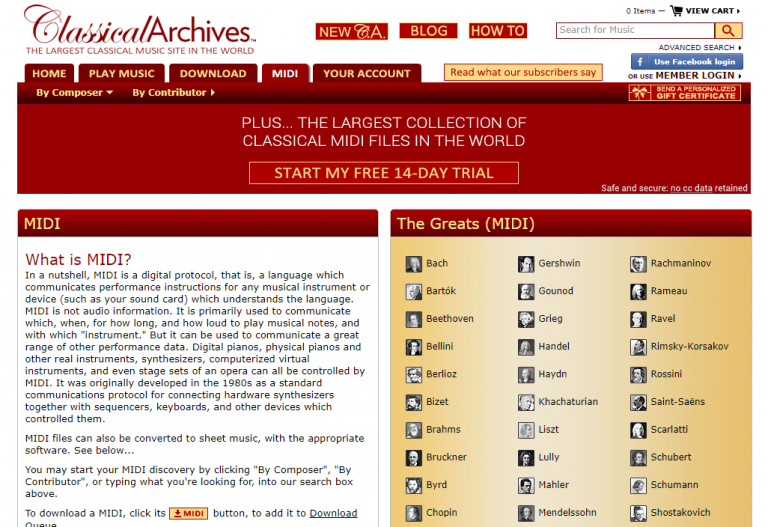 The Classical Midi Archives are another excellent resource. It's one of the most comprehensive sites for finding midi files for your favorite songs.
The MIDI files on this website are organized alphabetically. You get a 14-day free trial but must subscribe to their monthly or yearly subscription after that to download up to 100 midi files per day.
They also have an app that you can download on your phone to easily access their services at the comfort of your apple or android device.
It's challenging to find Irish-inspired MIDI on the internet; that is why you require a website such as Irish Midi Files. It contains midi files of classic Irish songs for guitar and piano.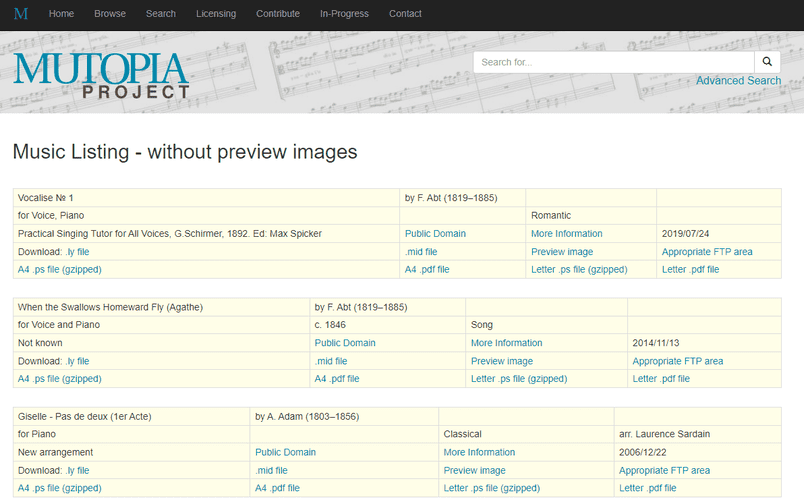 Mutopia is another excellent resource for free MIDI downloads. Mutopia provides MIDI in various genres, including classic jazz, romantic, and popular music. There are no subscription fees to worry about on Mutopia because everything is completely free.
Read Also:
Wrap up
When looking for high-quality MIDI files, the sites listed above are a great place to start.
This list contains the MIDI to that song you've been looking for for a long time. Go ahead and give them a shot.
Check out which ones you like and which ones you get the most out of. Whether classical, pop, or hip hop, whatever genre you're looking for, there's bound to be something on this list for you.
Let us know which of these websites is your favorite, and be sure to mention any other midi-related websites you know in the comments section.