Today in this post I am going to review the best soundbars for dialogue that comes with crisp clear audio.
Our Best Pick
SAMSUNG 3.1 Soundbar HW-R650 with Wireless Subwoofer, Bluetooth Compatible, Smart Sound Mode, Game Mode, 340-Watts
Best Value for Money
Sonos Beam - Smart TV Sound Bar with Amazon Alexa Built-in - Black
Excellent Audio Performance
Bose Solo 5 TV Soundbar Sound System with Universal Remote Control, Black
Our Best Pick
SAMSUNG 3.1 Soundbar HW-R650 with Wireless Subwoofer, Bluetooth Compatible, Smart Sound Mode, Game Mode, 340-Watts
Last update on 2023-09-28 / Affiliate links / Images from Amazon Product Advertising API
Are you tired of your mediocre TV speakers? Then you need an upgrade. A soundbar is the best kind of speaker you can get for your TV.
Soundbars do not change the look of your room, and they enhance your TV's sound a lot, especially when watching movies.
Speaking of movies, which speakers give the best clarity in movie dialogues? That's what this article is about. Here are the best 7 soundbars for crisp and clear dialogues.
Top 7 soundbars for dialogue reviewed
Specifications:
Drivers: 1 x 6.5" / 16.51 cm
Amplifier Output: 160 W
Audio Decoding: DTS Digital Surround, Dolby Digital
Supported File Formats: AAC, MP3, OGG, WAV, WMA
Wireless Audio Protocols: Bluetooth
Bluetooth: 2.1
Design
The HW-R650 soundbar looks and feels solid. Since you're not likely to move it around a lot, it should last long without any structural damage.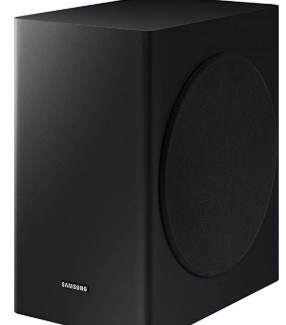 You only need to be extra careful with the subwoofer. The front is covered with fabric, and too much contact can cause it to rip. Asides from the fabric, the other parts are made of wood and solid plastic.
The input ports are at the rear with the power cable. You can either mount the soundbar on the wall or place it in front of your TV. The controls on the HW-R650 are limited to volume, power, and input source selection.
Setup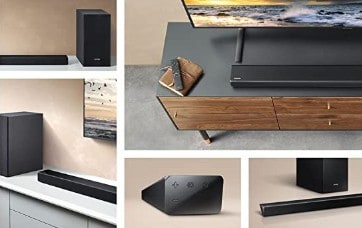 To get the best performance, use the HDMI ARC feature. It gives you unified control, such that your TV remote's volume button controls the soundbar.
However, if your TV is an older version, it may not have HDMI. In that case, use the 3.5mm analog audio input. The subwoofer needs no cable to connect to the soundbar. That means less clutter for your room.
Sound quality and performance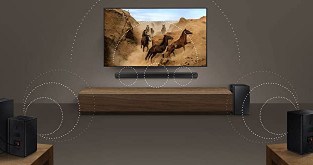 The soundbar can get really loud when you turn up the volume. So, it will fill up your big living room quite well.
However, when watching a movie, it will feel like the whole thing is happening in front of you. The sound is not immersive enough to give a surround sound effect.
Even if the movie itself is mixed down to surround sound, the HW-R650 will mix it down to stereo. Thankfully, the stereo soundstage is wide, so you can still have a great movie experience.
Also, there's a lot of bass, thanks to the added subwoofer. It won't shake your room but it makes the sound a lot stronger.
Specifications:
Inputs: 1 x Optical TOSLINK, 1 x Digital Coaxial, 1 x 1/8" / 3.5 mm – Audio
USB Ports: 1 x USB (Version Unspecified) (Service)
Wireless Audio Protocols: Bluetooth
Power Consumption: 30 W
AC Input Power: 100 to 240 VAC, 50 / 60 Hz
Weight: 3.7 lb / 1.7 kg
Design
The Bose Solo 5 build is simple, yet solid. It has a grille in the front, while the other surfaces are made plastic. Interestingly, there are no buttons or knobs on this soundbar. You can only control the soundbar via the remote.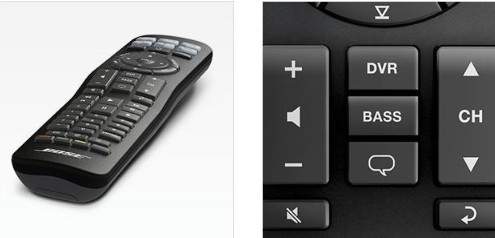 The remote is quite large compared to other soundbars. There's a reason for that. You can use the Bose Solo 5 remote for your TV once you get the programming right. One bulky remote is better than two smaller ones.
You can choose to place it in front of your TV or use a wall mount. It works well either way.
The inputs are limited to 3.5mm aux input, coaxial and optical inputs. There's no HDMI input on this soundbar. You can also stream music from your phone via bluetooth connection.
Setup
To connect theSolo 5 to your TV, you can use the optical, coaxial, or 3.5mm aux port. Just make sure you connect to the same ports on your TV and the soundbar.
This soundbar will work best if you have a smaller TV of around 35 inches. It will sound small if you pair it with larger TVs.
Sound quality and performance
Clearly, the audio from this soundbar is better than what you'll have with your TV's built-in speakers.
The bass is better than a regular TV speaker bass, but it still does not produce movie explosions as deep as we like.
However, the dialogue is clear, and you'll enjoy your romantic comedies more. If you need more bass, you can engage the bass boost feature. It gives the sound some heft, but at the expense of dialogue clarity.
Specifications:
Audio Amplifierintegrated
Connectivity Technologywired, wireless
Recommended Placingdesktop, on-wall mounted
Controlsmute microphone, next track, play/pause, previous track, volume
Built-in DecodersDolby Digital
Audio FormatsPCM
Design

The Sonos Beam is one of the few soundbars that come in white. It's a choice, though. You can choose the black one if you prefer it.
Compared to many other soundbars, it is compact and lightweight. It should be easy to find a place for it in your room.
Unlike the Bose Solo 5, this soundbar has its controls right on top of it. You can adjust the volume, navigate through songs, and mute the microphone with the onboard controls.
The inputs are limited to HDMI and optical digital inputs. In a way, this limits the soundbar's compatibility with modern TVs.
This soundbar doesn't come with a remote. Instead, it has the ARC feature. The audio return channel enables you to use your TV remote to control the soundbar.
Also, there's a voice control option. With voice control, you can make adjustments by simply calling out commands, even while watching a movie.
Setup
If you have an ARc-enabled TV, setting up the Sonos Beam is simple. It's an app-based setup that does all the heavy lifting by itself. The ARc also enables you to use voice commands to control your TV.
Sound quality and performance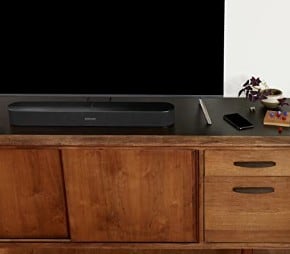 By default, the Sonos Beam supports dialogue clarity. It also has a dialogue enhancement feature if the default sound is not good enough for you.
There's not much bass to speak of. If you need a deep, rumbling, and explosive sound, invest in an external subwoofer.
Specifications:
Audio Amplifier: integrated
Connectivity Technolog: ywired, wireless
Recommended Placing: table-top, wall-mountable
Controls: input selector, mute, power on/off, volume
Sound Effects: Clear Voice
Built-in Decoders: DTS Digital Surround, DTS Virtual:X, Dolby Audio, Dolby Digital, Dolby Pro Logic II, SBC decoder
Design
The YAS-108 has an unassuming design; it's all black and is not likely to attract any attention as such.
Also, it takes less room space since there's no extra subwoofer unit. It's a versatile unit that can work well with different gadgets.
There are HDMI, optical digital audio, and 3.5mm audio inputs. These allow you to connect your TV phone, computer, and console.
Additionally, it's not just wired connections that are available. The YAS-108 has a Bluetooth connection. You can connect two devices at once, so you don't have to unpair your phone to connect your laptop.
The remote allows you to control features like volume, input source, and bass level.
Setup
If your TV has an HDMI slot, that's the best option to use. If not, make use of the optical digital audio or 3.5mm options.
You can also set up this soundbar as a pass-through for 4k resolution. The HDMI input and output make that possible. Also, you can choose to mount it on the wall or set it on a table, it works well both ways.
Sound quality

The best part of this soundbar's sound quality is the clarity of dialogue. Even in intense scenes with a lot of explosions, you can still hear hushed conversations
However, those explosions may not be ground shaking, but they still sound strong and loud. The bass extension feature makes the bass sound deeper.
The surround sound makes the soundstage wider and more realistic. It gives a more immersive effect, although it slightly reduces the dialogue clarity.
Specifications:
Bluetooth 4.2
Bluetooth Profiles A2DP, AVRCP
Supported Audio Codecs AAC, SBC
Channel Configuration 2.1-Channel
Speaker Configuration 3-Way
Weight Soundbar: 3.3 lb / 1.5 kg
Subwoofer: 8.8 lb / 4.0 kg
Design

The Sound BlasterX is an all-plastic soundbar that is 24 inches long. The few controls on the soundbar are the volume adjustment and power switches.
Since there's a remote control, you shouldn't need to use them.
Either you wish to place the soundbar in front of your TV or on the wall, the choice is yours. The package contains wall brackets, so you can mount it at no extra cost.
Interestingly, there's no HDMI port on this soundbar. For connecting to your TV and other devices, you can use the 3.5mm port, digital optical, or the USB input.
The USB is useful for playing music from your flash drive. The Katana also has bluetooth connection capabilities. You can stream music from your phone.
Setup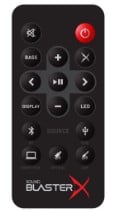 This unit has a subwoofer and a soundbar. The soundbar has four drivers; two tweeters and two midbass drivers.
Being a 24-inch soundbar, it works best with smaller TVs – 32 inches and lower. Depending on what your TV has, you can connect via the 3.5mm or digital optical port.
Sound quality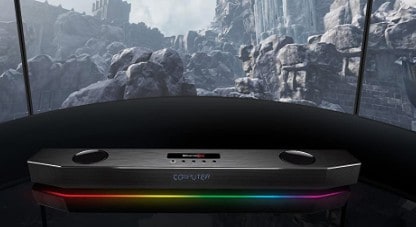 Despite its small size, the Sound BlasterX can get very loud. Of course, that's a good thing if you have a large room and you want everyone to hear the sound.
If you don't need the loud sound, you can simply turn it down. The subwoofer pumps those deep sounds efficiently.
The rumbles and explosions from movies have more heart-thumping effect.
The soundstage feels wide enough if you use the soundbar with a small TV. Since it doesn't have any virtual surround features, there is no total immersion. All the sound happens in front of you.
Specifications:
Total Maximum Power: 510W
Frequency Response: 35Hz to 20KHz
Soundbar Weight: 3.9kg
Subwoofer Weight: 13 Kg
Surround Speaker Weight: 0.6kg
HDMI Video Inputs: 3
HDMI Video Output (with Audio Return Channel): 1
HDMI HDCP Version: 2.2
Design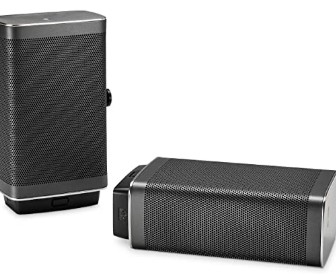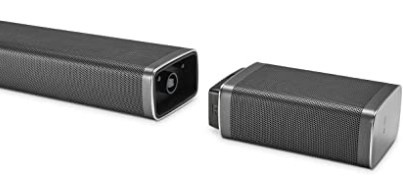 The JBL Bar 5.1 is a 40-inch soundbar with a metallic grille in front. It comes with a subwoofer, but that doesn't bring more cable clutter. The subwoofer connects to the soundbar via the wireless connection.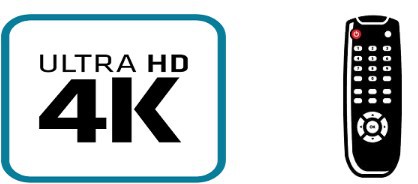 At the rear of the soundbar, there are both HDMI in and out. This makes the soundbar capable of 4k video passthrough.
The optical port is the other available input. If your TV has no HDMI, you need to buy an optical cable separately as it is not included in the package.
Setup
The speaker river setup includes two tweeters and five racetrack-style drivers. The sub has a 10-inch bass driver.
If your TV has an HDMI port, that's the best option to use. The optical port and bluetooth connection are also viable options.
Sound quality
With a 10-inch subwoofer, we expect a lot of earth-shaking explosions. The subwoofer does well, but it's only at its best when you put bass level at the highest.
Interestingly, even with the high bass levels, the dialogue is still crisp and clear. In a chaotic scene, you'll hear the explosions, film score, and dialogue loud and clear.
In terms of loudness, there's a difference between movies and music. Music get louder than movies at maximum volume, especially when there's a lot of rumbles.
The speakers give an immersive surround experience – not as good as real 5.1 surround, but better the stereo. The soundstage is wide and more realistic.
Specifications:
Speakers; Four 2.5" full-range drivers
Audio Formats: PCM, Dolby Audio
Sound Modes: Normal, Reduce bass, Bass boost, Bass off
Speech Clarity: Off, Low, High
Volume Modes: Off, Leveling, Night mode
Requires TV with HDMI ARC or Optical outputs
Design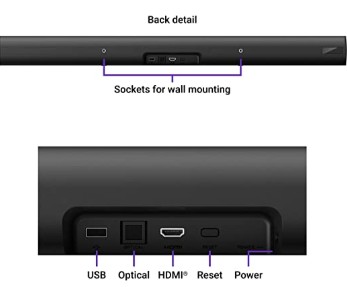 This Roku Smartbar is a 32-inch soundbar with no control buttons or knobs. You can only control all features by using the remote. It would be a real bummer if you lost the remote.
However, you can still use the Roku phone app to turn your phone into a remote using bluetooth. To mount the soundbar on a wall, use the screen holes provided.
There are HDMI ARC, optical, and USB ports for connection to your devices. Bluetooth connection is also available to stream music from your phone.
To navigate the pairing, your TV needs to be on. You can switch it off afterward.
Setup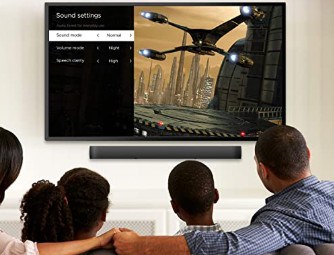 This soundbar has four full-range drivers inside. If your Tv has HDMI ARC, you can enjoy the full benefits of the connection. Roku TVs have this and will connect to the soundbar seamlessly.
Sound quality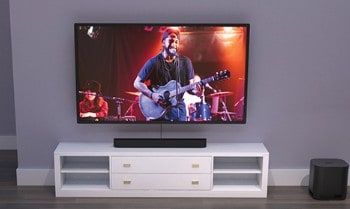 There's no external subwoofer in this setup, so we don't have a lot of bass. The dialogues in movies come out crisp and clear, without any rumbles overshadowing them.
However, there is not enough heft in action scenes. If that's what you need, you can include the Roku wireless subwoofer.
This soundbar only gives stereo sound with a wide soundstage. Even though it's wide, it's all in front of you.
For a more immersive surround sound option, connect the Roku soundbar to Roku TV wireless speakers. Place those wireless speakers behind you to give a surround sound effect.
Conclusion
These are the best soundbars if dialogues are your favorite parts of movies.
However, my top 3 picks are the Samsung HW-R650, Yamaha Y108, and the JBL Bar 5.1. The reason is quite obvious; they all have HDMI ports.
The best features in most soundbars are reserved for users who connect via HDMI. Also, that's the best way to connect to your TV for now.