Are you looking for a Soundbar to improve your TV audio? Bose and Sonos are two of the best you'll find today.
Sure, Bose is the more famous brand because we know them for their Bluetooth headphones and speakers. Sonos likewise have created a niche for themselves with TV soundbars.
In this article, I will compare these two soundbar manufacturers and their products. So, take a guess:
Bose or Sonos – which soundbars are better?
Which soundbar is best for surround sound – Sonos or Bose?
Let's find out.
Bose and Sonos soundbars compared
Durability
Soundbars are made to be positioned either under your TV or on the wall. So, they are not normally exposed to drops and scratches. Having said that, Bose soundbars look and feel solid.
The more recent models like Bose Soundbar 700 have tempered glass frames. It's a sleek design that fits in with any room. However, if you touch the soundbar's surface, your finger will leave a print on the glass. It can easily be wiped off though.
Sonos soundbars are usually covered with fabric, even though they have solid frames. The fabric could get dirty if you fail to clean the soundbar frequently, especially if you go for the white ones.
Bottomline: Looking at both soundbars, they will last long with normal use, you have nothing to worry about in the long term.
Ease of use
Both the Sonos and Bose soundbars have on-board controls. Depending on the soundbar's year of release, you can have either button or touch controls.
Bose soundbar 500, Sonos Five, and Sonos Arc all come with touch controls. These controls enable you to access basic features like Bluetooth pairing, voice command, and volume adjustment.
Bose soundbars come with remotes to make the controls easier. Bose remotes are quite bulky and for good reason. The remote can control your TV, Bluray, and other devices.

You can connect Bose remotes to the soundbar via Bluetooth. The advantage here is that you can control the soundbar from any spot within the Bluetooth range, even from behind the soundbar.
Sonos soundbars typically do not come with remotes, if you need one, you have to rely on other manufacturers. Of course, that will cost you a little extra.
An alternative is to use the Sonos app on your iOS or Android as a remote. While this method can be effective, it's also stressful. If you need to drop the volume in the middle of a movie, you'll need to take out your phone and open the app. That would take some time.
Bottomline: Bose soundbars give you more accessible controls because of the added remote. Sonos soundbars can also be made to work with remotes. However, Bose makes the process much easier.
Cost
To be straightforward, if you're going for a Bose soundbar, you will spend more. Although when we look more carefully, the price difference varies for specific products.
Bose products come in at the top of the price shelf.
Having said that, I must also point out that Bose products aren't needlessly expensive. The quality in Bose soundbars speaks for itself, as you'll see here.
Sonos soundbars aren't ridiculously cheap either, but their prices are quite competitive.
Bottomline: Bose soundbars cost a little more than their Sonos counterparts, which is partly due to Bose's great reputation in audio gadgets.
Pairing and connectivity options
There is a big difference here. Bose soundbars use Bluetooth to connect to your phone or other devices. The remote is also set up using a Bluetooth connection. Although, to connect the soundbar to your TV, you must use an HDMI or optical digital cable.
On the other hand, Sonos soundbars do not have Bluetooth. Any wireless connection must be through WiFi.

The advantage here is that it allows you to control speakers in different rooms in the house. With Bluetooth, you will only have access to the speakers that are in your Bluetooth range.
Similar to Bose, the connection to your Tv is via the HDMI port. However, Sonos soundbars do not have optical digital ports. They come with HDMI to optical adapters. This way, they are still useful if your TV has just the optical digital connection option.
Let's talk about the HDMI connection. Both Sonos and Bose soundbars have HDMI ARC capabilities. This feature makes sure that you enjoy your sound regardless of which gadgets are connected.
When using HDMI Audio Return Channel, you connect any other device to your TV. This includes gaming consoles, DVD players, and others. If the connection is via HDMI, connect such a device to the HDMI port on your TV.
Then connect the HDMI ARC port on your TV to the soundbar. The recent Bose and Sonos soundbars do not give you other connection options aside from HDMI and optical digital audio.
Bottomline: The major difference here is the use of Bluetooth connection in Bose and WiFi connection in Sonos soundbars.
Colors
Sonos soundbars typically come in two colors only – white and black. These two colors are neutral and will fit in any room. Most Bose soundbars come in black only.
However, soundbars like the Bose Soundbars 700 and 500 are covered with tempered glass. This makes them reflect some of the light from your TV. The reflection is not distracting, but it makes the soundbar more visible.
Bass production
Bose soundbars have neutral, balanced bass production. If you need those sub-bass rumbles for your movie explosions gunshot sounds, you need to get a woofer.
There are wireless Bose subwoofers that will work for you. Without the woofers, the bass is still solid and gives you an immersive experience. Sonos also have decent bass without the subwoofers, though you need to add them for better bass production.
Bottomline: there's not much difference in the soundbars in terms of bass production. They reach 50Hx conveniently and produce bass sounds well from that region.
Overall sound quality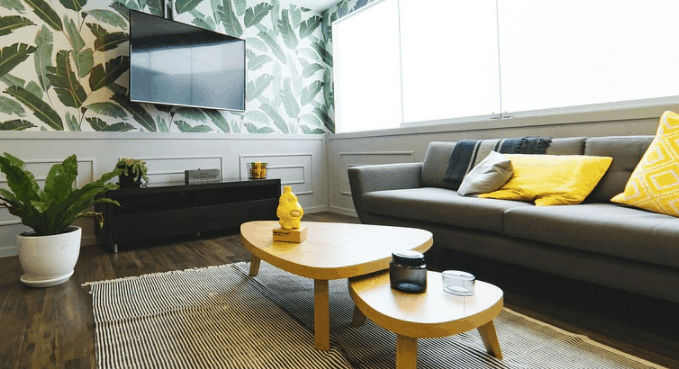 Like Bose headphones and Bluetooth speakers, Bose soundbars have a lot of detail in their midrange. Dialogues in movies and TV series are clear and pristine. Even when you add subwoofers, the big explosions do not overshadow the lighter and brighter sounds.
Sonos soundbars also produce dialogues clearly, but Bose has more midrange detail. So, you will probably enjoy your music better on Bose soundbars.
Now, let's talk about Surround sound. Sonos soundbars have Dolby atmos technology that imitates surround sound features. It creates an immersive soundstage with width and height. This makes your movie and game sound more realistic.
Bose soundbars do not come with Dolby Atmos. However, they give you a super-wide soundstage and a little bit of height. The strong center channel speakers give a lot of detail in the 3.1 speaker setup.
Even though Sonos soundbars have Dolby Atmos, be sure that your TV supports HDMI ARC fully. Some TVs mix the sound down to Stereo when returning it to the soundbar.
Bottomline: If Dolby Atmos, DTS, or any other virtual surround feature is not a dealbreaker, Bose is just as good. The amount of detail and soundstage width is impressive.

However, Sonos may still have a slight edge because it has Dolby Atmos. It remains to be seen if Bose will add it in a future update.
Space requirements
While there are more portable versions of both soundbars, the best of them are the larger ones. Sonos Arc, Sonos Beam, Bose Soundbar 700, and Bose Soundbar 500 are all wide soundbars and they fit into larger TV sets. For the smaller TVs, you can go for Bose Solo 5 and Sonos Playbar.
Bottomline: Whether you go for Sonos or Bose, you'll find a soundbar size that suits your needs.
Features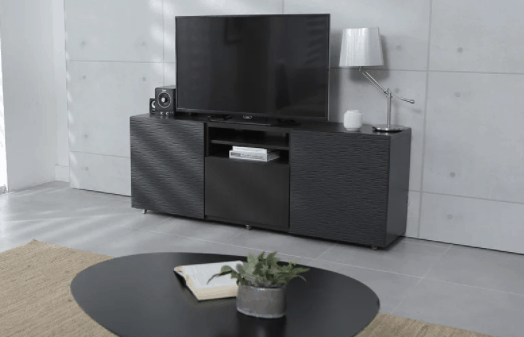 I have covered many of the features of these two soundbars earlier, but here's a comprehensive recap.
Smaller Sonos and Bose soundbars give you more connectivity options. For Bose, not all the smaller soundbars have HDMI.
Bose Solo 5 only gives you coaxial, optical, and aux connection options. If you want a small Bose soundbar with HDMI, go for the Bose TV Speaker.
The larger Bose and Sonos soundbars give you only optical and HDMI connections. While Bose soundbars have both ports, Sonos soundbars have just HDMI and include an adapter to help you switch.
Voice assistant is present in both speakers. You can communicate with Siri, Alexa, and Google Assistant via any of the soundbars.
However, it is important to remember that while Bose connects wirelessly via Bluetooth, Sonos soundbars use WiFi.
Also, Sonos soundbars have a multi-room playback feature that enables you to play the same audio through different Sonos speakers. This is possible even when the speakers are in different rooms.
Applications
Soundbars are primarily used indoors and connected to TVs. However, we must point out that some older TV models may not have HDMI ARC.
If you plan to buy one, make sure you check the specifications. If your TV does not have full ARC support, you will not enjoy surround sound with your soundbar.
Also, only by a soundbar that fits in with the size of your TV. If you have a 55-inch TV, make sure your soundbar is at least. 50 inches long.
Similarities and differences of Sonos vs Bose soundbars
Similarities
Both soundbars support the HDMI ARC function.
The smaller Bose and Sonos soundbars have aux, optical, and coaxial connection options.
Both Bose and Sonos soundbars allow you to use the same remote for the soundbar and TV.
Differences
While Bose soundbars connect wirelessly via Bluetooth, Sonos soundbars use WiFi.
Bose soundbars have more detail in sound quality than Sonos soundbars.
Larger Bose soundbars have both HDMI and optical audio ports. The larger Sonos soundbars have just HDMI, with a converting adapter.
Sonos have virtual surround features – Dolby Atmos. This is absent in Bose soundbars.
Pros and cons
Bose soundbar pros
Bose soundbars have a lot of midrange detail that makes dialogues crisp and clear.
With a single Bose remote, you can control your TV, blu-ray, and other gadgets.
Bose comes with sound calibration that fits the sound for your room.
Bose soundbar cons
Bose soundbars currently do not have Dolby Atmos updates.
The newer models are prone to having fingerprint marks on them.
Sonos soundbar pros
They come in white and black, giving you two color options that fit into your room.
The multi-room playback feature gives you more control over multiple speakers without moving around.
Dolby Atmos in Sonos speakers gives you a surround sound experience.
Sonos soundbar cons
Sonos soundbars do not come with their own remote.
Setting up can be tricky because they do not use Bluetooth, only WiFi.
Read Also: How to Fix Bluetooth Lag in Car? – 8 Super Quick Solutions
Conclusion
Sonos and Bose soundbars give you similar options essentially. However, subtle differences are enough to sway my decision.
If you watch romantic comedies and other dialogue-based shows, you may prefer Sonos because it has Dolby Atmos. Even though it has less bass, you may not feel it much.
However, if you love gaming and action-packed movies, Bose's bass has a little more depth than Sonos soundbars and will work for you. Though, you won't have Dolby Atmos.