The planar magnetic headphones are the high-end headphones that are only heard by audiophiles.
Our Best Pick
HIFIMAN SUSVARA Over-Ear Full-Size Planar Magnetic Headphone
Best Value for Money
Audeze LCD-3 Over Ear Open Back Headphone Zebrano Wood Rings with New Suspension Headband
Best Open Back Planar Headphone
HIFIMAN HE1000 Over Ear Planar Magnetic Headphone
Last update on 2023-09-21 / Affiliate links / Images from Amazon Product Advertising API
Here's why.
They are less common than that of dynamic headphones which you find more in the market.
In this post we have reviewed the top planar magnetic headphones that are available today. Let's have a look at the specs in the table below:
These headphones are meant to produce high fidelity sound, that is needed for audiophiles while composing, mixing and listening.
The technology behind these headphones are quite old, but until recently the planar magnetic technology was not adopted by the headphones industry.
These type of headphones contain a ultra-thin and light diaphragm that is placed between the two strong magnetic fields.
That's right.
When the electricity is passed through the circuitry on the diaphragm, the two magnetic fields pull and push the diaphragm to produce the sound.
Due to the lightness and the thinness of the diaphragm, these headphones are very sensitive and accurate.
So, yes.
Unlike dynamic headphones, these are very fast in sound production as the drivers in planar magnetic headphones move faster and snappier.
These headphones are quite large and not suitable for commuting.
However, things have recently changed. The headphone brands like Audeze iSine have managed to implement this technology in small assembly with less power.
However, most popular planar magnetic headphones from brands like HiFiMan, Audeze, and OPPO comes with large driver unit and often require a good preamp to perform to their fullest.
So, Let's get started.
Best Planar Magnetic Headphones Reviewed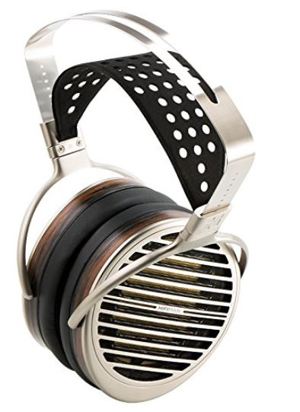 Design and build
The HiFiMAN Susvara is a closed back planar magnetic headphone that makes you ask questions when you hear about the price—like what the heck? But wait until you hear about the 24-carat gold used as one of the components.

I'm not kidding! Such attention to detail is what makes the HiFiMAN Susvara heads and shoulders above some of its peers. Both earcups have metal grilles on their outer sides, which give the headset a badass look.

The manufacturers say it's for the free flow of soundwaves from the drivers. Okay, that's possible, but I also think it's for aesthetics. If it isn't, then that is one beautiful coincidence. There are detachable cables that go into each of the earcups.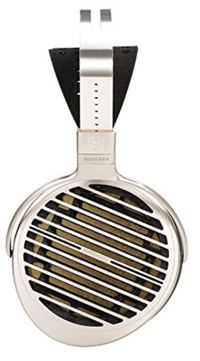 Am I missing something out?

Yes, gold!

HiFiMan added thin voice coils made of 24K gold. This time I'm pretty sure it's not for aesthetics. The voice coils enable accurate production of high frequencies. Additionally, the earpads are considerably soft, sitting comfortably next to the veneer-finished wood that holds the grille.
Sound quality
Are you a basshead?

Then this not so portable HiFiMAN Susvara could be for you, provided you are not on a tight budget.

Generally speaking, the headset has a neutral sound. The thing with the bass is that, when you are listening to a song that has lots of elements in that region, you can be sure of adequate representation.

There is a slight bump around 50Hz that makes sub-bass sounds a delight. The lift in that region is ever so slight that it never creates unwanted artifacts in your music. As for the mids, there is a fair balance, with a slight dip between 500Hz and 1kHz.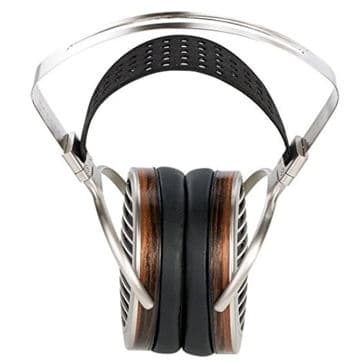 You can be sure of a good representation of mid frequencies. There's no attempt at using frequency response to create warmth or depth in audio material. The high mids to high treble frequencies are dotted with slight lifts here and there; from 2kHz to 7kHz, and from 10kHz upwards.

There is just enough sparkle and sheen in the high frequencies to make your music bright enough without harshness. One major plus with the HiFiMAN Susvara's high frequencies is the presence of brightness without the fatigue that comes with prolonged use.
Desi​​​​​gn and bu​​​​ild
These HiFiMAN HE1000 V2 ​​​​Headphones have a nice wood color. The darker wood color around the earcups is a perfect compliment to the headband.
The headband is slightly widened in this version of the headphones than that of the previous V1 version of the same headphones.
These headphones offer a uniform distribution of pressure when worn over your head.
The ear cup depth has also been reduced with the new version of the headphones. This factor contributes to the relatively light weight of the headphones.
The diaphragm is also much closer to your ears, causing more engagement but the soundstage will slightly be less.
But still, the headphones are heavy, and it's no big surprise.
Sound ​​​​quality
The headphones need a burn-in period of 200 hours preferably with pink noise to sound great.
Only after the burn-in period, you can determine the sound signature of these headphones.
If you've ever used the previous version, i.e., the HiFiMAN HE1000 V1, this is the next version and is better.
Let us compare, this version to the previous version of the headphones. Although the earlier version of the headphones has good layering, the V2 seems to be better regarding layering than that of V1 version.
The treble part is great with these headphones. Due to the good treble these headphones offer, you get a good definition in sound and resolution with these headphones.
The treble part is significant and goes to any extremes. The frequency response is from 8Hz-65KHz.
This is great!
This version of the headphones is slightly forward in the midrange, and it tends to have more emphasis on midrange than that of V1.
The bass is slightly recessed but still present. When it comes to bass, V1 version has the edge over these headphones.
The V2 tends to perform louder at similar gain levels than that of V1 version, although the driver used and sensitivity of 90dB is the same.
It may be due to the less depth of the earcups.
With an impedance of 35 Ohms, these headphones need a good amp or a DAC to perform to its fullest.
HifiMan EF5 is a great amp to be used with HiFiMAN HE1000 V2. The headphones perform great with these amps.
If you are considering to get portable DACamp, AK240SS or the newer AK380 won't disappoint you. These amps ensure high fidelity and resolution for your HE1000 headphones.
Build
The earcups of these Audeze LCD3 headphones are made up from Zebrano wood, that gives the headphones a retro feel.
The ear pads are covered with soft lambskin. The ear pads fit in with decent pressure and good comfort.
They are fairly large headphones, but while wearing it, you barely notice the heaviness of the headphones as they offer good comfort.
As these are planar magnetic headphones, the voice coil is printed inside the thin diaphragm.
Here's why.
This reduces the mass of the headphones considerably and also offers good audio resolution and response when compared to other driver types like dynamic ones.
Coming to the comfort.
These Audeze LCD3 are heavy headphones. But the headphones are designed in such a way that the weight is uniformly distributed when you wear it, without causing any discomfort.
After wearing these on for hours, you may witness a slight discomfort on your head, but that's bearable.
Sound quality
These have some great bass when compared to other planar magnetic headphones. The bass is tight and not too overwhelming.
The bass is tightly controlled and is present. There's no need to be a skeptic regarding the bass, as the bass won't bleed to the mids at all.
The mids are great and detailed. The mids are vibrant, you will hear the sounds you've never heard before.
The instrument separation is excellent. The vocals come alive, with good soundstage, these headphones offer you.
The treble is also great and performs great. There's a slight kick in the upper mids and the treble. That would not be a major downside for most audiophiles.
When it comes to the sound quality I liked how well these headphones performed in lows and mids.
Build
These HIFIMAN Edition X headphones are very similar to HiFiMAN 1000 series. But these headphones have a much darker satin hard plastic finish whereas the previous had a wooden finish that's fairly light in color.
The headphones fit fairly well on your head without causing any discomfort. The clamp is just right and won't cause any discomfort.
They are designed just great. The headband and pads are made very lightweight so as to contribute to the overall comfort of the headphones.
Sound quality
When you compare these headphones to that of HE-400S, the bass is very present on these headphones.
The bass is very refined and tight and there's a slight emphasis on bass when compared to other planar magnetic headphones.
When you hear to some of the bass prominent tracks, you can easily notice that these headphones pronounce the great detail and power in the mid-bass range.
When you compare these headphones with the HD 800, these headphones deliver a great warm mids.
The sound stage is excellent and manages to bring subtle artifacts to life.
The details offered by these headphones in the treble range without much brightness are the great thing about HiFiMAN Edition X headphones.
At very high frequencies there may be a lack of some engagement, but many people managed to overcome this by using different cables.
The headphones have a low impedance of 25 ohms and have a low 103 dB sensitivity.
This means these headphones can be driven decently by your iPhone or any portable device to a good volume.
Contrary to most of the other planar magnetic headphones, these HIFIMAN Edition X headphones should not be used with a powerful amp, due to the low impedance.
Although these can fit in most of the decent amps but do keep the high volume in check due to low sensitivity.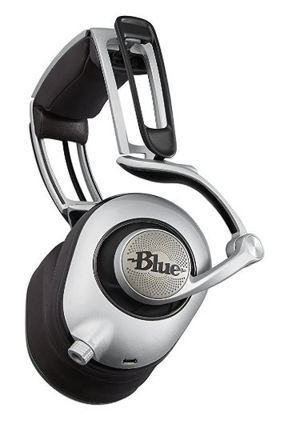 Design and build
Do you like your headphones sleek?

If you do, then you would definitely love the Blue Ella. When I first saw these headphones, one word that came to mind is "Sexy". If you think I'm being grammatic, you should probably check it out. These guys basically combined sleekness and a sci-fi look.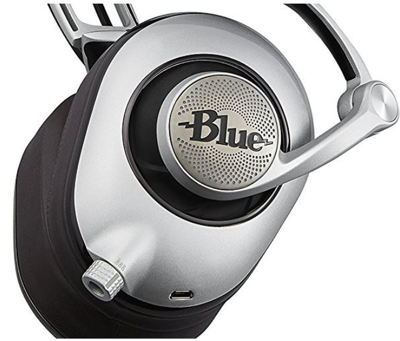 It has a rechargeable battery; not for any wireless function, the batter's role is to power the amp. You get three options for the amp:
Off: to switch the amp off
On: to switch the amp on
On+: for added bass presence
To be honest, for a headphone that comes with an amp, this is one of the best budget planar magnetic headphone you'll ever find; especially for the headphones with planar magnetic drivers. I mean, it's under $1000.

One tiny issue that you may have with the design is the headband. It's cute. The only issue is that you may not find it comfortable when you put it around your neck.
Sound quality
Okay, it's not cheap, but is the sound quality also top notch? This is the first question that comes to your mind when talking about headphones that are not under $500.

With Blue Ella, there's no middle ground, because the makers added stuff that can either make you love or dislike it.

The tonal quality is very good; I can call it "sweet". However, if all you're looking for is transparency in sound reproduction, the Blue Ella may let you down. These headphones practically try to make your music sound better, which can be a really good thing if that's what you want.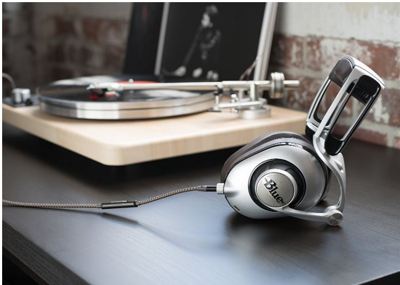 Moving on, the vertical soundstage is impressive. I guess this makes up for the soundstage's width.

For the bass, without the amp on, there is a slight lift around 150Hz to 350Hz.

What does this mean? It means without the amp on, the Blue Ella is not for Bassheads.

However, when the switch is at ON+, everything changes. The slight bump in mid bass brings a little warmth to your music, which can be really sweet when listening.

If you're a fan of vocal music, the Blue Ella midrange will impress you.
No cuts in mid-frequency for any reason. This brings out the vocals and tonal instruments in their richest form. I cannot expressly describe the high frequencies or treble as sparkling or bright. It seems as though Blue's engineers were aiming for clarity here rather than sparkle.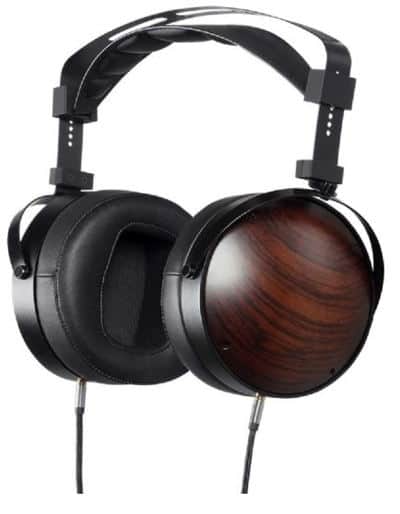 Design and build
Have you heard about Monolith?

Monolith may not be the most popular name out there, but like some of our favorite artistes, not everyone knows them, but their music is always special to us.

The Monolith M1060C has a solid build, with earcups that completely cover your ears while being well padded. It is a closed back planar magnetic headset. With the weight, I guarantee you'd be surprised at how comfortable they are.

Any point you may have against the M1060C in a Planar Magnetic Headphones vs Dynamic debate has been well taken care of to a large extent.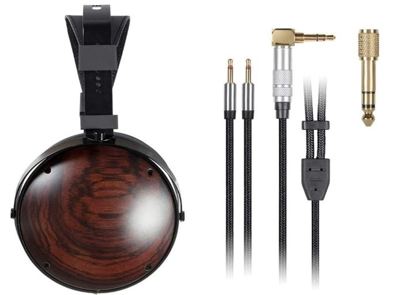 Sound quality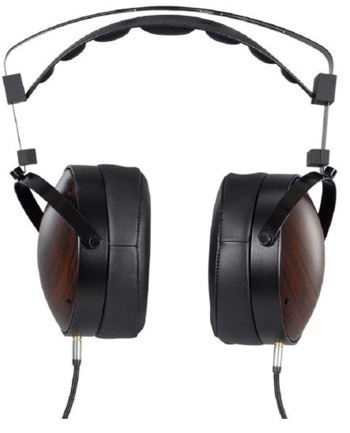 You would think closed back headphones would underemphasize bass. Not the Monolith M1060C. The low frequencies are well represented in the distribution. Moving up a bit on the frequency spectrum, there is a slight dip from around 200Hz, but that's not on the closed back design.

The mid is another story entirely. Unless you are listening to material that's already low in the mid range, you may find the mid frequencies here a bit excessive. To be honest, it's not as good as I expected.

That being said, you may find it very good for you, depending on your kind of music. I guess we should have "midheads" same way we have bassheads. The highs also seem a bit understated. The plus here is that you can listen for long hours without worrying about ear fatigue.

Build quality
PM-3 may appear less luxurious than the previous PM-1 edition.
But it's certainly a win in terms performance.
The build quality of the headphones is great and seems to withstand a good amount of physical abuse.
The headphones come with two cables, one is a short 3.5 mm cable and the other is a long cable to be used with a headphone amp.
These OPPO PM-3 headphones come with synthetic ear pads that are quite comfortable to wear during long sessions.
They are also quite compact enough to fit into your carrying case.
Sound quality
The bass with these headphones is great and penetrating. As the noise isolation is excellent, I think there's no need of bass boost with these headphones.
But these headphones are definitely not bass headphones. The bass sound balanced, and not emphasized.
In spite of being a closed back headphones, the soundstage is quite wide. The treble is also great and performs well without any distortion, due to the low-distortion property of planar magnetic drivers.
These OPPO PM-3 headphones have a low impedance of 27 ohms.
So, you won't need to have any amp to drive these. I would suggest you to not use any amp at all with these headphones to avoid any damage done.
Any portable music players or smartphones are enough to drive these headphones to their full potential.
Build
The first thing you need to notice is that the headphones are open design headphones. So, these HIFIMAN HE-400I headphones cannot be effectively used in noisy places.
They are meant for home use or studio use.
These headphones leak a lot of sounds in and out, so be aware of this before buying these headphones.
These headphones are lighter than the previous HE-500 model. The comfort of these headphones is also better than those. The headband rests on your head without causing any pressure.
No matter for what hours you wear it, there'll be no discomfort whatsoever.
Sound quality
The previous 400 model was known for great bass. The impact of the bass is maintained to some extent, but the bass is not up to the mark like that of sound 400 model.
This would not be good headphones if you are looking for a great bass. But the bass is present and is quite strong.
The headphones have a forward sounding mids. The vocals come out very clear and vibrant.
The treble in these headphones in great. Although the treble part is a bit improved than the previous HE-400, the treble is not up to the mark being audiophile headphones.
Although the tuning is done in these headphones are quite linear, there's more emphasis given on the bass and mids part.
It's one of the best planar magnetic headphones in the below $500 range.
You need a good portable music player or a decent amp to make these headphones perform their fullest.
Build
Before reading my review on Audeze Sine, the first thing you need to note is that these are on ear headphones. These headphones rest on your ears not engulf them.
Once you get your hands on these headphones, the first thing you notice is the hard aluminum frame and leather finish these headphones come with.
The build quality is excellent than any other planar magnetic headphones in this range.
The only downside when it comes to the build is that the ear cups won't swivel. This makes the headphones to be quite hard to carry around.
Added to that, the tough build of the headphones also adds to the weight of the headphones.
The comfort offered by the leather cushions is great.
The clamping pressure offered by the headband is quite high, causing mild discomfort when you wear these headphones for a longer period of time. This issue will be only there, in case if you have large heads.
The two cables that these Audeze Sine headphones come with are quite sturdy, thick and flat. They are highly durable.
Sound quality
Although being an on-ear headphone, the size of the ear cups is triple the size of other conventional on-ear headphones you find in the market.
The larger size of the ear cups may have contributed to the sound quality and bass these headphones offer.
As these are powered by planar magnetic technology, the headphones are quite quick to respond and prevent the lows from being muddying up the other vocals and trebles.
It's great to see how these headphones perform well in the entire frequency chart without any emphasis in particular range.
The bass is strong and hard-hitting, the mids and vocals are detailed, the trebles deliver great accuracy without being harsh.
There's a perfect balance between the sounds of various frequencies. The layering and soundstage are excellent.
You can easily make out the sounds of different instruments accurately in the acoustic space.
Bui​​​​ld
These Audeze iSINE are the best in-ear headphones that boasts have planar magnetic technology in place.
The ear clips hold on very well, you can move around your house, jump, dance, without worrying about them falling out.
The headphones are very lightweight, causing them to have a good comfortable fit in your ears.
However, the comfort offered by these headphones is purely subjective. It's better to try out the headphones in an offline store before buying online.
Sound quality
The Audeze iSine 10 are open design in-ear headphones. This means that the people can easily make out what you're hearing.
So, yes.
These headphones are only suitable for quiet home environments. The bass in these Audeze iSINE headphones are natural sounding, and indeed strong.
But, however, if you often crave for a little more bass, look elsewhere.
The lower mids seem to have a little boost in these headphones. I think this contributes to the overall warmth of the sound in these headphones.
Overall the mids are great and clear.
The high trebles are a bit rolled off. If you often listen to Classical and Blues, you may notice it here and then.
But this could not be a deal-breaker for me.
FAQs on planar magnetic headphones
What are planar magnetic headphones?
Planar magnetic headphones are those headphones that have their diaphragm suspended between magnetic drivers. This prevents distortion even at the loudest volumes.
Do planar magnetic headphones need burn-in?
Yes. Planar magnetic headphones need burn-in but don't expect too much difference in sound thereafter.
How do planar magnetic headphones work?
Planar magnetic headphones work by combining the good features of dynamic headphones and electrostatic drivers. The diaphragm is very thin and is driven by a conductor in between magnets.
Are planar magnetic headphones safe to use?
Yes. Planar magnetic headphones are very safe to use. They're even better since they don't distort.
Do planar headphones need a preamp?
They work well without preamps, but you may need it depending on the source you're playing the audio from.
Also check:
Wrap up
I hope you found this list of best planar magnetic headphones great.
I've presented this list based on my research and experience. If you have any good planar magnetic headphones in your head, do drop them in comments section below.
Don't forget to share this blog post with your community.