When you've decided a good pair of studio headphones, you may be overwhelmed by variety and brands available.
Our Best Studio Headphone
Sony MDR7520 Professional Studio Headphones, Black
Best Value for Money
Audio-Technica ATH-M50X Professional Studio Monitor Headphones, Black, Professional Grade, Critically Acclaimed, with Detachable Cable
Best On-Ear Studio Headphone
beyerdynamic DT 770 PRO 250 Ohm Over-Ear Studio Headphones in Black. Closed Construction, Wired for Studio use, Ideal for Mixing in The Studio
Best Value for Money
Audio-Technica ATH-M50X Professional Studio Monitor Headphones, Black, Professional Grade, Critically Acclaimed, with Detachable Cable
Last update on 2023-12-08 / Affiliate links / Images from Amazon Product Advertising API
Picking up a pair of good studio headphones is necessary for recording or maybe mixing, as it will be a one-time investment and you depend on it for your studio needs.
If you are not sure what studio headphones to buy, you are in the right place.
Here in this guide, I'm gonna review the best headphones that will be a great companion in your studio.
I'll also help you to decide the headphones, based on your purposes, budget (studio headphones under $100 for most people), and needs.
Along with listing the best studio headphones, I will also educate you regarding how to select great headphones for the studio.
Top 7 closed-back studio headphones
Closed-back headphones are a good companion, especially for studio recording purposes.
The noise isolation design that also does not leak sounds outside is the most important in this case. Because of recording, a quiet environment is necessary.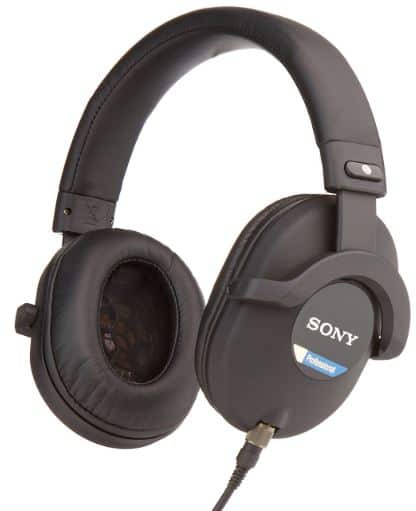 This is the best studio headphones that you can buy right now. If you are looking for true-audiophilic grade studio headphones, these headphones delight you.
Sound quality and isolation
The circumaural design that this headphone comes with ensures maximum sound isolation and also comfort when wearing it.
When it comes to closed-back headphones, used for recording, excellent sound isolation is much needed, and that is what these headphones offer.
Frequency response
At first, you start noticing the sounds and details in the music you've never heard before. The best part about these headphones is they are the best flat frequency response producing headphones out there.
The frequency response is rather staggering ranging from 5Hz to 80KHz, something I've never imagined of in case of studio headphones. The sound quality detail is amazing.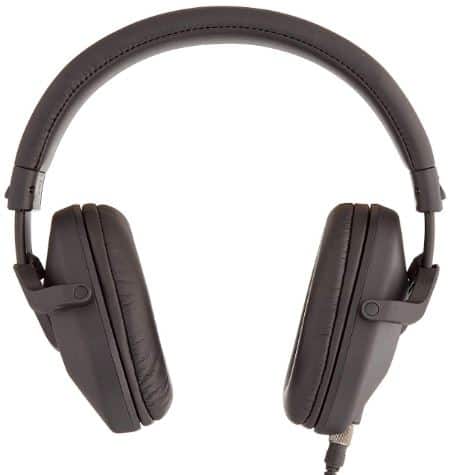 I was quite surprised at how accurate the frequency response was. As I described earlier, this feature is a boon while mixing and recording. The sound comes out with no enhancements, that is what preferred for studio mixing and recording.
If you need some audio enhancement for casual listening along with great studio experience go for Audio-Technica ATH-M50x. Because Sony MDR7520 is pure studio headphones.
Comfort
These headphones are comfortable and you can use them for longer durations without your ears getting heated up.
The impedance is optimal and the headphones can be driven without any headphone amp and also by mobile devices while traveling.
Pros
Excellent sound isolation
Pure flat response
Optimal impedance for support by mobile devices
No need of amps
Cons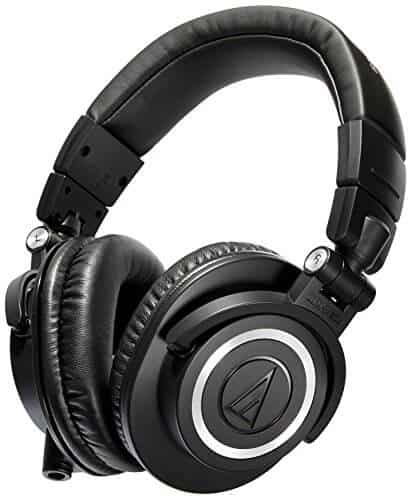 Compared to the previous version Audio-Technica ATH-M50, Audio-Technica ATH-M50x headphones come with a new cool design and also enhanced sound quality.
Sound quality and isolation
These headphones offer upto 32dB of external noise attenuation making it the best suitable headphone for studio monitoring purposes. If you need excellent sound isolating headphones, you'll love these headphones.
The sound quality of the headphone is excellent and is worth the price. The sound staging is excellent although it is a closed-back headphone, which is good for studio monitoring and even recording.
Frequency response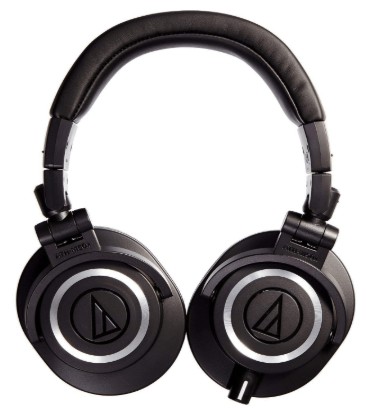 The frequency response is almost flat, for accurate analysis while mixing.
These headphones have a wide frequency range that even goes a little beyond the average human hearing range. It's 15Hz to 28000Hz.
There's a little bass emphasis in the frequency response though. It's not so much as to make the sound muddy, but it sure gives some added energy to bass sounds. It's a nice feature when recording hip hop or EDM; the beat sounds punchy to the vocalist even before its mixed.
Comfort
These are circumaural headphones for maximum sound isolation and comfort. The comfort is quite good.
The ear pads are soft and the headband is padded with the same soft material. You can easily wear these headphones for hours together with no pressure on your head.
The cable is replaceable, ensuring the longevity of the headphone.
Pros
Good noise isolation
Extremely comfortable
No need of amps
Flat frequency response
Cons
This headphone is specially meant for pure studio professional use. The German headphones company Beyerdynamic is great at designing high-grade audiophile headphones.
The main thing is that the impedance is 250 ohms. You can't drive these headphones with portable devices, you need amplifiers for driving these headphones.
The greatest advantage of having high impedance headphones is that high resistance in the wire offers exceptional quality audio and also gets rid of any static noises at the low range. There are also other impedance options like 80 ohms and 32 ohms.
If you are planning to use these headphones with mobile devices, then I would recommend you go for 32 ohms model.
Sound quality and isolation
These headphones offer high bass response technology for improved bass response.
The sound isolation of the Beyerdynamic is quite low considering the fact that it's a closed-back headset.
Low-frequency background noise is not rejected at all, but the mid and high-frequency ambient noise has a 13db and 30db reduction respectively. Being a closed-back headset, it's good for recording, because there's less bleed into the headsets.
Frequency response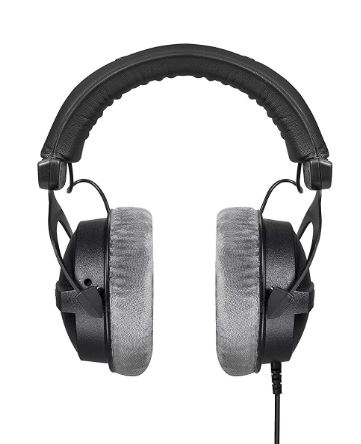 DT 770 Pro's frequency response is not flat, but it is consistent, so you can get familiar when you listen to enough songs with them.
There's a slight boost in the lows, followed by a dip in the very low mids. From 2kHz upwards, you have boosts and cuts every 2kHz interval.
If you use these headphones for mixing, be aware that pianos will sound a little brighter because of the low mid-cut.
Comfort
The circumaural design entirely covers your ears, giving you maximum comfort and isolation from the surroundings.
Once you start the music, you barely can hear the surrounding noises, which is quite essential for studio recording. These are the most comfort studio headphones.
Pros
Sound isolation is amazing
Extremely comfortable
Flat frequency response
Cons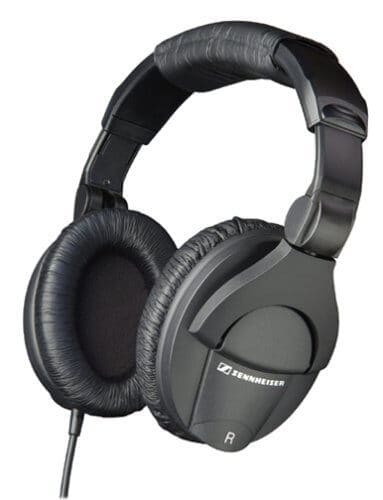 This is the headphone that fits the budget (under $100) and also don't compromise with quality.
The headphones have a decent impedance of 64 ohms making it ideal for studio and for as well as home listening. They sound great both when attached to your studio amplifier or your iPod.
Sound quality and isolation
As I told you earlier sound isolation is the most important to aspect in case of closed-back headphones for recording. These headphones come with a closed-ear design that blocks 32dB of outside noise.
This design also prevents the sound from bleeding into the adjacent microphones while recording in your studio. Due to the excellent background noise attenuation, once the music starts playing the sound quality is clearer.
Frequency response
The frequency response is from 8 – 25,00Hz, and the response is flat. This flat frequency response as I've told earlier is helpful for mixing and listening to classical music. They are great for studio monitoring due to the flat frequency response and extreme sound isolation.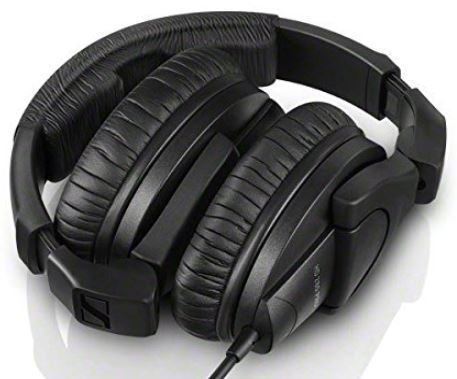 Most of the closed-back headphones sound less natural, but in this case, there is extended frequency response which results in natural sound reproduction.
Comfort
This comes with a circumaural design, that earcups rest around your ears comfortably. For large heads, the sound isolating design seems a bit tight but nevertheless, it loosens up eventually.
The soft leather pads used in the earcups does an excellent job of providing comfort and noise isolation.
The Earpads, headband padding, and audio cord are replaceable ensuring that these headphones are durable and a great deal.
Pros
Sound isolation is good
Comfortable
Flat frequency response
Can be driven by devices like iPod
Cons
Earpads will be warm after use
Not for bass lovers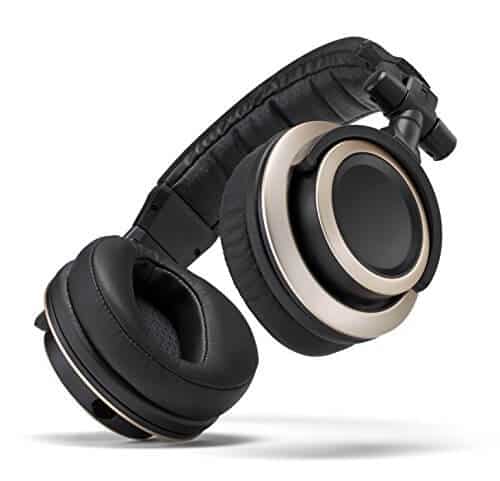 If you are not a brand lover and a free thinker, this pair is for you. These are quite less-known studio headphones, maybe because it has no celebrity endorsements like that of other popular brands.
If you are looking for the best budget studio headphones without compromising with quality, you can't be wrong with these headphones. These headphones are priced around $70 – $80, making it the deal breaker in its range.
Sound quality and isolation
The sound isolation is ok but not at its best.
Although these headphones have thick earpads, it doesn't stop ambient sound from getting in. There's some success with high mid and high-frequency sound isolation, but low-frequency ambient noise isn't stopped at all.
Frequency response
The frequency response is surprisingly flat, making it my choice for budget studio headphones.
These are excellent studio monitors, enabling you to mix and produce soundtracks that don't suck. The headphones come with 50mm drivers, giving you a flat frequency response ranging from 15Hz – 30 KHz, more than what the human ear can hear.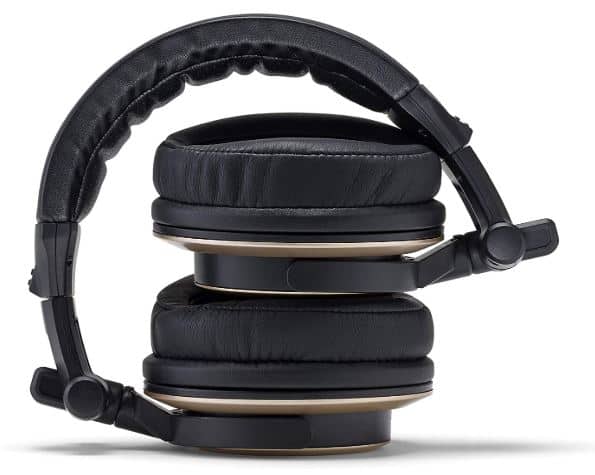 The midrange here is enhanced, hence you'll hear more of vocals, pianos, and guitars. However, the soundstage is not so wide, panning a be a bit tricky if you're balancing with these headphones.
The bass and high frequencies are quite neutral, which makes the mid boost quite audible. If you use multiple headphones for mixing, you can have this one for midrange mixing only.
Comfort
These have great padded over-ear cups and headband, that gives you great comfort while in the studio for hours. They fit sturdily over your ears, giving you good comfort.
Apart from these specs, the design makes the headphone foldable, which means it will be your travel companion.
Pros
Affordable
Sound isolation is good
Comfortable
Flat frequency response
Cons
The headphones come equipped with 40mm neodymium drivers, that are specially optimized for studio monitoring and accurate listening.
The frequency response is exceptional considering the price. The earpads are replaceable, for the long-life of the headphones.
Sound quality and isolation
The noise isolation created a nice listening environment and the voice is crisp even in a noisy environments.
The headphones provide a great sound staging experience, for accurate mixing.
The circumaural design that this headphone comes with ensures superior comfort and also offer great noise isolation. The playback on the headphones is also not picked up easily by other mics in the studio while recording.
Frequency response
The frequency response ensures that sound reproduction is accurate and suitable for studio use.
There are no artificial sound or bass enhancements. These headphones are made especially for pure studio use.
A range of 10Hz to 22kHz is good enough even if you have super sensitive ears. There's a gentle scoop around 200Hz that keeps bass from sounding boomy.
There's also a gentle high-frequency roll-off that prevents stone harshness. You can actually mix with these cans even though they're not flat; just get familiar with the sound.
Comfort
The headphones are comfortable. The earpads are light on the head. If you are looking for high comfort and has a big head, these headphones may not be for you.
The impedance isn't that high, at 40 ohms so that these headphones can also be driven by portable devices. Nevertheless, they can be driven by studio-grade amplifiers.
Pros
Sound isolation is good
Comfortable
Can also be driven by portable devices like mobile phones.
Cons
Sound quality and isolation
The closed-back design, offers excellent noise isolation from the surrounding, letting you focus solely on your studio works. These are great for studio mixing, recording, and all other stuff.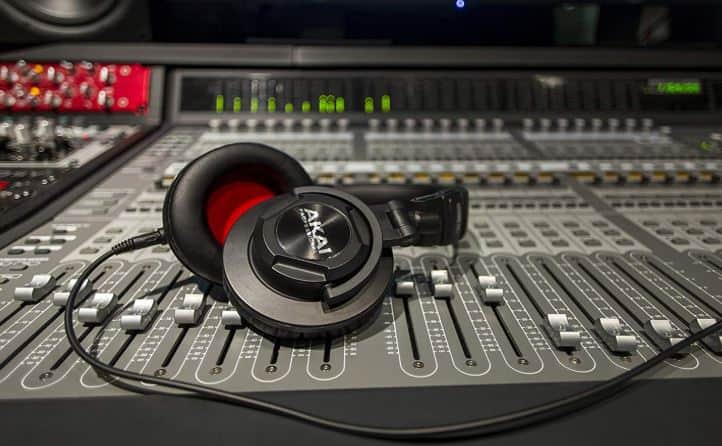 The sound quality is excellent, and accurate sound staging experience is what sets these headphones apart from other studio headphones.
This pair of headphones has noise-canceling technology. It does a very good job of keeping out low-frequency ambient noise, a feat that a lot of headphones fail at.
This makes these headphones a good candidate for mixing, although some other factors need to be considered.
If you're in an environment that's not quite; say a cafe, for example, you can easily do your mixing without worrying about external noise disturbing you.
Frequency response
The frequency response offered by these headphones is between 10Hz-30KHz. The response is almost flat, giving you an accurate sound.
There's no sound or element in your production that the 50X will not reproduce. A range of 10Hz to 30kHz makes sure of that. Also, there's some bass boost that can be a push to the vocalist when recording hip hop or EDM.
Comfort
The headband and earpads are padded and is made taking comfort into account. The headphones are large, but hopefully, people with small heads can also fit in. Thanks to the adjustable headband.
Pros
Flat frequency response
Excellent noise isolation
Comfortable
Cons
Top 3 Open-back studio headphones
If you are finding using studio monitors not feasible and are planning to buy open-back headphones. Here are the best open-back headphones for the studio.
Open-back headphones are best suitable for mixing, where sound staging, a good natural sound is required.
Remember that the open design headphones leak sound to the surroundings, and also you can hear the external sounds.

Due to this, do not do recording with these. The sound playing in the headphones can easily bleed into the adjacent microphones.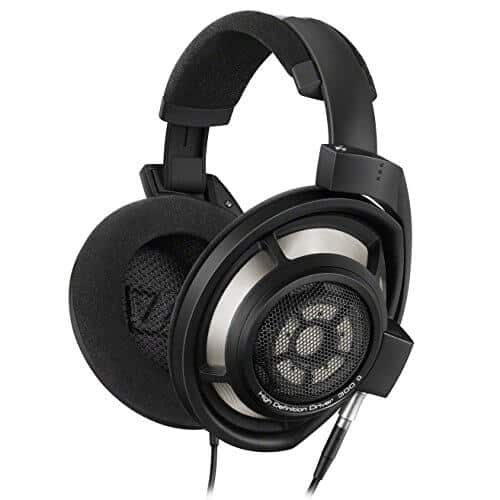 This is the next version of the older headphones – Sennheiser HD 800. More comfort and accurate sound staging are the things that are upgraded. FYI, only audiophiles can notice this clear difference in the upgrade.
The best audiophile studio headphones with the open design. These are the true reference-class headphones.
As you are shelling out some real deal here, the build quality and durability of the headphones are important. The build quality is great, and all the components in the headphone feel premium and sturdy.
Sound quality and isolation
These headphones are good for neutral listeners. The bass has no added punch.
The only bass energy you feel is the one from the original song. Als, it has a wide soundstage. This makes it a good option for mixing mid-range especially.
There's very little sound isolation going on with these headphones. This is mainly due to the open-back design. Ambient sound will surely come in through those spaces on the earcups.
Frequency response
This comes equipped with 56mm Ring radiator transducers. Sennheiser's innovative absorber technology reduces the unwanted frequency peaks, enabling the frequency response to flat making them the great headphones for studio use.
If you want the best detail and sound staging experience, go for Sennheiser HD 800 S. Every note is distinct.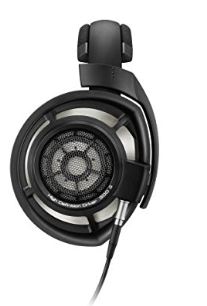 The sound staging is wide, and instrument separation is wide making it the best headphone for smooth studio mixing.
Comfort
Due to the circumaural design, comfort is great. The earpads are huge and comfortably rest on around your ears
As they are not sound-isolating headphones, they fit quite comfortably without any extra pressure. So, like any other open-back headphones, these offer high comfort.
Obviously, these headphones are not for everyone due to the price point. If you are a serious audiophile, willing to invest in the pair, go for it.
Pros
Flat frequency response
Excellent sound staging and imaging
Comfortable
Truly audiophilic
Cons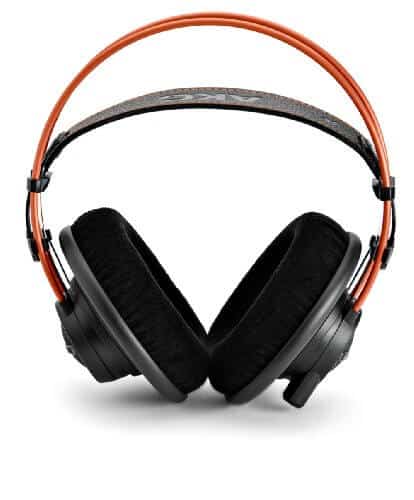 This is one of the top-end open-back studio headphones you can find.
Laptop computers or studio amps can drive these headphones. When connected to mobile devices, the mobile battery drains quickly and the volume is not high. Moreover, you can't expect high-end studio open-back headphones rated at 62 ohms impedance to be driven by portable devices.
Sound quality and isolation
Here's another pair of headphones with a wide soundstage. The open-back design makes this possible.
The overall frequency response is also quite neutral. You can trust these headphones while mixing. The only condition is that you mix in a quiet place. These headphones are not effective at isolating outside noise.

Frequency response
As these are pure studio headphones, there are no extra colorings done to the original sound. The sound appears crisp and natural. You get professional-grade sound staging, and it will be a boon for audio mixers. It has a neutral frequency response.
There is some added bass, as most of the open design headphones lack bass. The bass appears natural and not too deep.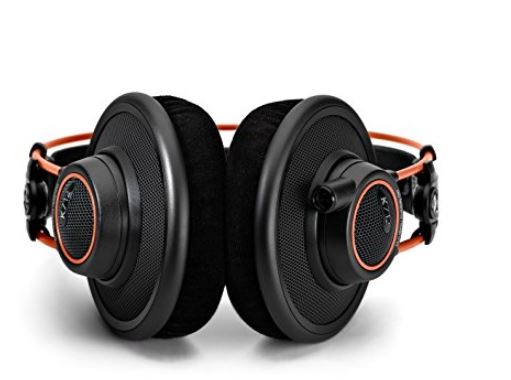 Comfort
If you are looking for the best comfort in the case of open design, these headphones are the way to go. because they are extremely comfortable.
The auto-adjusting headband does its job pretty well and is suitable for all head sizes. You can work for hours without any fatigue or stress in your head.
Pros
Flat frequency response
Great sound staging
Extremely comfortable
Truly audiophilic
Cons
Need a good amp for top-notch quality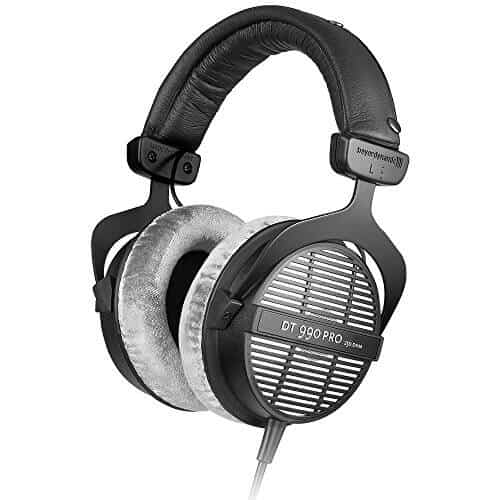 These are open design, studio-grade headphones rated at 250 ohms drivers. That means, for driving these headphones you need an amplifier.
It can also run with the help of portable battery-driven amps if you are a traveler. The higher impedance means clearer the audio.
Sound quality and isolation
Normally, when a pair of headphones lack bass boost, it's usually seen as a con rather than a pro. However, if you're considering the headphones for mixing, it's better to have neutral bass without the extra buzz.
The DT-990 gives you this neutral perspective. There's another advantage when headphones have neutral bass; the mid is well defined.
Extra bass usually results in overshadowing the mid frequencies. The DT-990 pro has clear mids for mixing vocals, pianos and other mid-range elements. The highs are also well defined, but you can occasionally check with earbuds for harshness.
Frequency response
If you are looking for a flat response, this may not be for you. Because these headphones do a little bit of coloring for the sound at low and high ends and a bit deeper bass response. Due to this, they sound good and natural.
Otherwise, the sound staging is excellent, you can hear the details very well, making it best suited for mixing.
Comfort
The headphones are of high comfort due to the rugged, soft headband and also the ear pads are of soft velour paddings.
This headphone is certainly is not for an extreme audiophile. When compared to other pro studio open headphones this is budget-friendly and won't break your bank.
Pros
Great sound staging
Extremely comfortable
Deeper bass and natural sounding
Cons
Need an amplifier for driving
Not pure flat response
What to look for while buying good studio headphones?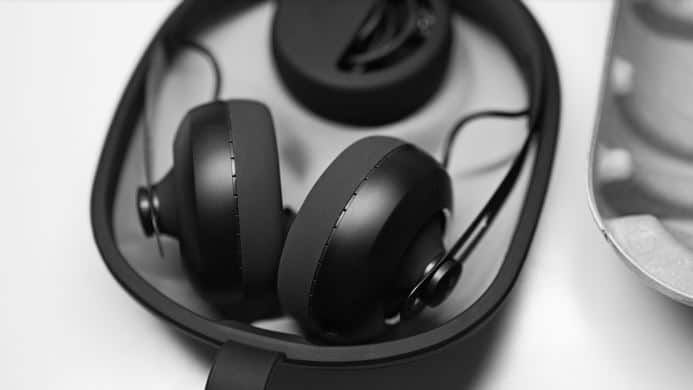 Some of the form factors and specifications play a very important role in headphones when serving in a particular area or domain.
In the case of studio headphones, here are some of the specifications you need to look into while making your buying decision.
Closed-back vs. Open-back design
This is the most confusing thing most of the studio newbies struggle with. Nevertheless, this is the most crucial part while buying a good pair of studio headphones.
Let me explain them to you one-by-one.
Closed-back headphones:
These headphones have their backside of the ear cups closed. They are designed for you to isolate from the outside world.
The music or sound you are hearing will not be leaked outside, and also you will not hear the external sounds. The downside is that the sound appears less natural, with low sound staging.
A good pair of closed-back studio headphones are good for recording. Because they tend to not leak the sound outside, and your recording mic would not pick up the leaking sound.

If the recording is the most crucial activity you do in your studio, go for closed-back headphones, as sound isolation is the most important requirement for sound recording.
Open-back headphones
Contrary to the closed-back headphones, these open-back headphones have the back of their earcups open. There is no barrier between the drivers and surroundings in case of open-back ones.
The sound you are hearing will easily get heard by the surroundings, and you will also hear what the person next to you is talking about.
The sound appears more natural, and there will be excellent sound staging experience. Some of the prefer these headphones for mixing purposes if they find using studio monitors not feasible.
As I told you earlier these cannot be used for recording purposes, as they leak the sound and mic will pick it up crippling the recording.
Replaceable parts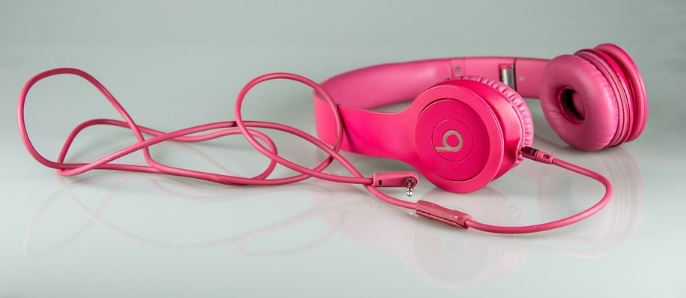 Buying a good pair of good studio headphones is more or less a one-time deal. You should make sure that the headphone is durable, customizable and parts are replaceable.
Most of the good studio headphones come with replaceable parts like earpads, headband, and cords.
You need to take this thing into consideration.
Flat frequency response
Most of the studio headphones cover the entire frequency range that the human ear can listen, from 20-20,000Hz and most of the time even beyond.
The frequency response refers to how the headphones reproduce the sound of various frequencies. The flat frequency response refers to the accurate reproduction of sounds at various frequencies.
What goes in, should come out without any audio enhancements. This feature in-studio headphones are crucial especially while recording and mixing. People tend to miss out on this part.
The studio headphones should have flat or neutral frequency response so that they won't add any colorations. So what you hear is what you get.
Comfort
Comfort is the most important thing to consider while buying any headphones. Studio headphones are no exception. The most of the time, you get involved in the recording and mixing process, ending up working hours in the studio.
There are two types of headphones called Circumaural and Supra-aural.
Circumaural headphones have earcups that cover your entire ears, offering you maximum comfort and sound isolation in the case of closed-back headphones.
Supra-aural headphones have earcups that rest on your ears. They are less comfortable than that of the former and offer less sound isolation. They are made specially by taking light-weight and portability in mind.
I hope the aspects I described what you've to look while buying good quality studio headphones, helped you.
It's now time for me to review some of the best headphones that you can buy right now for studio use.
I'm gonna divide this section into two parts for closed-back and open-back headphones.
FAQs on the best studio headphones
Do I need an amp for studio headphones?
Generally speaking, you should have an amp in your studio; either a standalone preamp or one that comes with the sound card. The impedance of the headphones will determine if an amp is needed or not. Low impedance headphones do not need amps to drive them to give you loud sound. High impedance need amps because they need more power to be driven.
Are studio headphones good for gaming?
They're usually good enough for gaming, if you don't need a built-in mic or if you have a standalone mic. If you need to talk to other gamers over comms in the course of the game, you should go for gaming headsets.


Do studio headphones have a mic?
Generally, studio headphones do not come with mics. These mics' sound quality is not good enough for studio recording anyway.


Are studio headphones good for music?
Of course. However, if all you want to do is enjoy the music, do not go for headphones with a flat response. Get a pair whose sound tuning fits the genres you listen to.


Bottomline:
These are some of the best studio-grade headphones.
Hope you loved this post. I tried my best to review the best headphones of various types suitable for studio purposes. If you liked the post, please do share this post with your friends.