Every time I listen to my favorite video podcasts on YouTube, I see them wearing headphones.
This was never something that bothered me. I assumed they were testing a podcast microphone or sounded better when used by someone wearing headphones.
But it occurred to me at some point that they do it all the time, and it was time to look into it further.
What's the big deal?
Why do podcast hosts always wear headphones during their sessions? What exactly are they testing?
Is there more to this than meets the eye?
These questions became very clear after some independent research and analysis, as you'll see later in the article.
Do you need headphones for a podcast?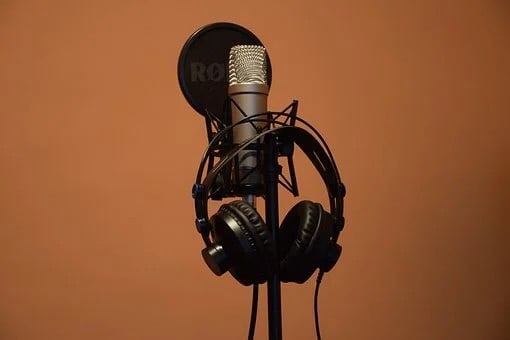 When you are just starting out, and you don't have money to invest in studio equipment, you can run a podcast without headphones. But we don't recommend it.
Most producers and hosts opt to use them because they help enhance the show's quality.
Headphones can help you hear every detail of your actual recording so that you can make any necessary adjustments in real-time like volume levels.
They also help prevent sound bleeding if multiple people are in the same recording session and microphones pick up external sounds, harsh sounds background noise, excessive noise, unwanted noises, and ambient sound.
If you're new to podcasting, consider purchasing a pair of headphones with closed-back Audio monitoring (Closed-Back Headphone).
You need to know how your podcast sounds when you're recording it. This is where audio monitoring enters the picture. Wearing headphones will assist you in getting your levels correct because you will be able to hear every little detail so that everything sounds perfect for your listeners.
Efficient editing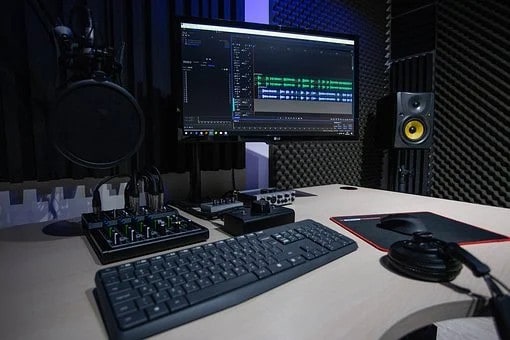 When you have a decent pair of headphones, the editing process for a podcast is much easier. You will be able to easily listen back to specific sections and identify errors that need to be corrected quickly.
To avoid audio bleeding
One of the most common issues that podcasters face is audio bleeding. The podcaster wears headphones to catch the problem before it worsens.
To get rid of echoes
"One of the most common and distracting sounds that you can have in your podcast recordings is an echo." Unfortunately, removing an echo from a recording is not as simple as turning a knob while editing. Therefore, wearing headphones facilitates sound isolation thus essential for a sound recording.
To hear how your audio will sound
Another reason your favorite podcasters wear headphones is to test how the audio will sound on the listener's headphones. This provides them with a clear picture, making adjustments as needed.
Best podcasting headphones – Editor's Top 5 Picks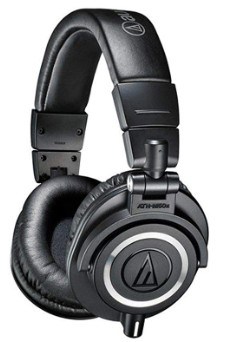 It would be best to get yourself a pair of the Audio Technica ATH-M50x because they are excellent for audio monitoring. You can get a wired or wireless headphone version. They are comfortable and reasonable in price.
Another industry standard headphone you can add to your podcast collection is the Beyerdynamic DT 770 Pro. Not only are they comfortable, but they will give you high-quality audio. They are great for audio editing, thanks to the fact that they close in the end, so this means you'll experience the least audio interference.
The Sony MDR-7506 is another excellent pair of podcast headphones that you should consider adding to your collection. You get to enjoy comfort, durability, high-quality audio, and portability for a reasonable price.
How about a decent podcasting headphone with noise-canceling abilities? Well, the Bose QuietComfort 25 gives that, but although it is pretty expensive, there is no doubt that it is worth the price for what it offers. These studio headphones are durable, light-weight, and give you clear and crisp audio.
The last headphone for podcasting we recommend is the Shure SRH440. This is well known for its noise reduction and low audio bleeding capabilities. They are also versatile, durable, and portable.
Wrap up
So there you have it. Now you know why podcasters wear headphones and need to monitor their sound levels and equipment, others use them to block distracting noise, ambient noise, and subtle noises so they can create a more intimate setting with their listeners.
The fact is that podcasters wear headphones to help make their podcasts the best they can be.
Maybe you read this article just because you are an information junkie and you always wondered and wanted to find out why podcasters wear headphones. Or perhaps you want to start your own podcast and needed to know if you need headphones or not.
Well, we have highlighted the benefits of having headphones for podcasting and why you should get a spare pair for your podcast.
We have also discussed the best podcasting headphones you can get. High sound quality audio is a must for your podcast's success so invest on hight quality headphones today and buy some for your guests as well.