Here in this post, I'll mention some of the best affordable DACs under $100.
Our Best Pick
AudioQuest DragonFly Black v1.5 Plug-in USB DAC + Preamp + Headphone Amp
Best Value for Money
FiiO Headphone Amps Portable DAC USB Type-C coaxial 384kHz/32bit (E10K-TC black)
Best USB DAC With Phono Preamp
Creative Sound Blaster X-Fi HD USB Audio System with Phono Preamp
Last update on 2023-12-10 / Affiliate links / Images from Amazon Product Advertising API
Spotify, Apple Music, and Google Play are some of the platforms that are boosting the presence of digital music files all over the world.
Almost 90% of people rely on this source of music these days.
Yes, it's true!
However, in order to make these digital data audible, it needs to be transmitted through a Digital to Analogue Converter (DAC).
DAC transforms the digital code into waves, which is followed by the process of amplification to create sound.
Most of the gadgets these days come with built-in DACs, which means, the phone you are holding in your hand has a DAC fitted inside it too.
Yes, you read that right.
Without it, your smartphone won't be able to support music.
In simple words, DACs can give your music a better quality. In order to receive better sound quality, people like to incorporate a better quality of DAC into their music devices. AudioQuest – DragonFly and Creative Sound Blaster X-Fi HD are the best USB DAC available in the market today and hence occupy the top rankings in our review.
In addition to that.
DAC allows the listener to enjoy the nearest of original quality music.
So, if you are hearing any sort of hissing noise from the music, which can be due to the cheap DAC inside your PC or laptop, then you surely need a DAC.
However, before you buy a DAC, you need to be deeply aware of what to look for and what to avoid. The task can be a little difficult, but we have gathered all the information here to help you buy a perfect DAC.
Let's begin with it:
Top 10 DACs under $100 for your music system
For a clear, dynamic sound, and decent detail, you must try the AudioQuest – DragonFly Black USB DAC/Headphone Amplifier.
Build and design
The AudioQuest DragonFly Black is a portable version of its predecessors.
The earlier version was comparatively power-hungry, but in this one, we find an entirely compatible DAC, which won't even consume much power.
The AudioQuest comes with a USB extender cable that can be used in case the DAC physically blocks the USB ports on your laptop.
The 0.77 ounce DAC comes with a carry pouch too, so, you don't have to worry about losing it.
Sound quality
This DAC sounds crystal clear and provides an excellent output when paired with devices.
The 32-bit ESS Sabre DAC chip enables the DAC to receive all future software updates.
This small device is going to power all sorts of moderate devices, including desktop speakers, regular headphones, and studio monitors, and even high impedance headphones like Sennheiser HD 650.
When paired with an adapter, it works with Android, Apple phones, and Tablets.
The versatile DAC improves the immediacy, transparency, and richness associated with your music. Both the highs and lows are quite good with this DAC.
Pros
Color-changing LEDs
Audio quality
Cons
Need optional adapter for handhelds
Build and design
Creative Sound is already the pioneer of the audio world, and Creative Sound Blaster X-FI HD is one of its best products.
It's a real multitasker, giving access to your headphones, music players, AV receivers, Home Audio speaker, microphones, and much more.

The buttons and knob are not plastic, but milled aluminum alloy, and even the connectors feel solid.
It also has Toolbox software that works exclusively for advanced vinyl recordings.
You will receive the package with an RCA to stereo cable, USB cable, installation CD, X-Fi sound card, and user guide.
Sound quality
The DAC is meant for rich, elegant, and pure sound. Built with sensible audio engineering and high-fidelity elements, it offers great music.
The X-Fi HD USB card is compatible with most of the OS like Windows 7 and 10.
You are going to receive a clear and detailed sound that also gives excellent imaging. The built-in headphone amplifier in it can also drive the low impedance headphones.
Pros
Solid build quality
Reliable
Nice looking
Cons
Slightly confusing input/output icons
#3. FiiO E10K USB:
Budget-friendly USB DAC
Design and build
FiiO E10k is more of a volume potentiometer with a barrier-free design that enables easy operation.
On the first look.
You will find it with that Micro bulky look that is better left with the laptop on your desk.
However, take a closer look and it appears quite adorable in the black metal form with knobs on it.
We won't recommend you attach it to your phone as it might look silly.
Sound quality
The Fiio E10 takes the dismal sound output of your computer and turns it into good and listenable stuff.
It strangely has no problem pushing the higher impedance devices.
The sound is more dynamic and cleaner and even the mids and trebles have improved a lot in comparison to its previous versions of E10.
We even found lesser floor noise and it looks like a veil has lifted, giving you more natural sound.
Pros
Compact
Lightweight
Crisp audio output
Cons
Build and design
Schiit Fulla 2 is a tiny desktop solution available for under $100.
You will get used to the silver metallic design and boxy housing quite easily.
With a weight of 9 oz, this one is of the lightest designs that you can access.
Robust solid and reliable, Fulla 2 is known is considered good for stationary listening.
Sound quality
Schitt is a company known for its authentic DAC production, giving straightforward, clear, and weighty audio.
We tested it with a variety of inputs, and it delivered powerful and precise sound for every device.
There was no problem in powering the USB port, and it even worked for the Bluetooth.
For most of the headphones, it gives punchy bass, but with highs, we felt that it could have a little more sparkle.
Use it as an amp, preamp, DAC, and it will work well with your phone, computers, and tablets.
A second USB port for power input has been used herein the Fulla 2 to make the functioning easier.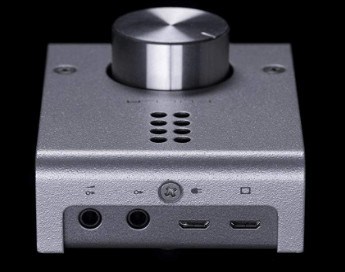 Pros
Crisp sound
Supremely easy-to-use
Good price point
Cons
Complicated setup procedure
FiiO – the company with the longest history of portable DACs is back in the game with its all-new FiiO Q1 Mark II.
Build and design

Specialized to be compatible with all Apple devices, the Q1 Mark II also works well with Android. The FiiO Q1 Mark II comes with a Micro USB-to-lightning connection that connects the DAC to the device.

Q1 Mark II weighs approximately 100g and fits your palm perfectly. Let's be honest, we all need DACs that are super easy to carry around, and Mark I's successor does just that!

The shifting of the volume dial towards the right side was a smart choice as there's enough space to accommodate 3.5mm and 2.5mm balanced headphone outputs and a simple line in/out port.

Q1 Mark II sports an AK4452 DAC chip which can support files up to 32bit/384kHz and DSD256. Moreover, the DAC has its own in-built 1800mAh battery.

This simply means that the DAC will not drain the battery from your phone.

However, the major setback is the all-new volume dial which is slightly bigger than usual and comes in contact with the ground when resting. This means you cannot use the dial when it is on the table.
Sound quality
Needless to say, FiiO has set a bar with its predecessors and the latest edition lives up to its reputation. The Q1 Mark II is undoubtedly one of the best DAC/Amp in the market currently.
The transition and upgrade from Mark I are spectacular, especially with the sound. Overall, it has a flat sound which is soothing and not very common in this price range.
The bass on the amp is sometimes laid back and not up to the mark, reproducing a linear and tight kick. However, the bass is clean enough with not much rumble or disturbance.

Pros
Excellent decoding including native DSD.
MiFi certified product.
Well balanced output.
Cons
Single-ended output.
Not much support is other than iOS.
The volume dial could have been smaller.
Build and design
The SMSL SD793-II offers shockingly good quality both for the design and sound.
This little box is a utilitarian look, housing another very capable PCM1793 chipset.
The input interface is available for all the computers with coaxial port, CD, DVD, LCD TV, MD, etc.
Sound quality
With great highs, you are going to receive enough crisp sounds.
It worked well with the desktop computer, and it even powered some low impedance headphones.
We like the mini-switch available for the search selection, and even the headphone preamp performance is quite well.
For such a little device, it gives quite a decent number of connections like S/PDIF and optical inputs.
If you are looking for a simple upgrade of sound, we would certainly recommend this mini powerhouse.
Pros
Onboard audio.
Solid build quality
It can be used with an Xbox, etc.
Nice looking
Cons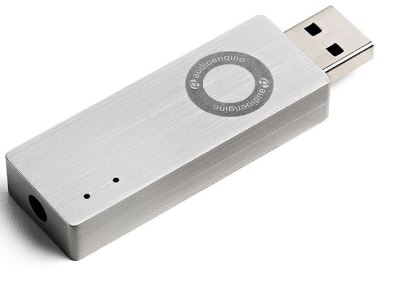 Design and build
The D3 DAC is one of the perfect ways to enjoy great music, not just from your computer but also from the headphones.
The USB port directly connects to the computer, and then you can play your music with a much better sound.
D3 is going to process the digital audio to 24 bits and the sample rate to 96KHz.
Sound and performance
This high-performance DAC is designed for a range of headphones and is likely to satisfy most of the listeners.
Want to know more?
It carefully controls the sound from your computer and will improve the overall performance.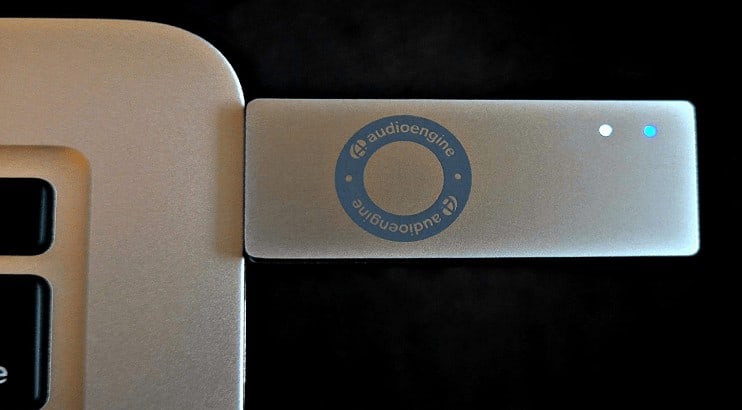 The music is outstanding and you are likely to get pretty much enough bass for your daily music dose.
Pros
Solid build quality
Decent detail
Fairly weighty sound
Cons
Sound lacks clarity, detail, and dynamics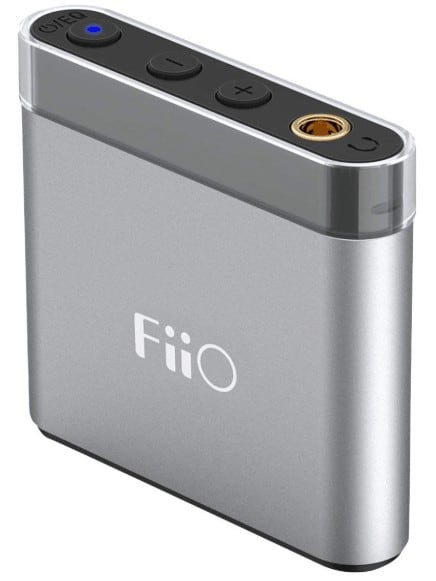 As discussed earlier, FiiO's products are one of the best in the market and here's one more of that to prove it to you. Here's why –

Build and design
The super-compact FiiO A1 might not be the best-looking amp on the market but surely is one of the most functional ones. Weighing just 20g, the budget amp can literally fit in your pocket without any hassle.
There is a 3.5mm output on the top for headphones and a 3.5mm input along with a port at the bottom. The three buttons on the top come handy to adjust volume and control power.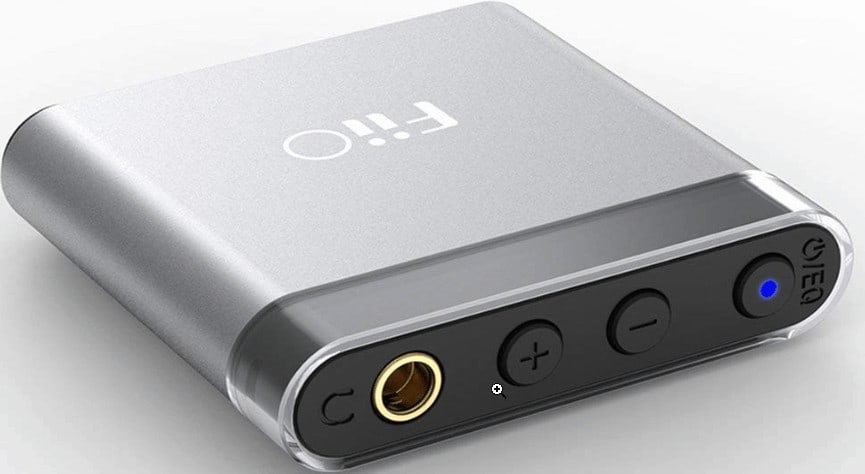 FiiO A1 is one of those USB dac's with equalizer which can be carried around just like a smartphone. Also, the amp sports a decent 160mAh battery which provides a 11-12hours of unhindered use.

Sound quality
To be honest, the specified 3.65dB mentioned on the box of this simple DAC can be felt when you try it out with headphones.

For a device this compact, to provide an amplification of this level was never expected. However, the FiiO A1 proves us wrong when it comes to performance.

The amplifier can certainly improve the quality of a budget sound into a mid-range one.
Pros
Amazing compact design.
Good battery life.
It can boost the volume significantly.
It improves sound clarity.
Cons
Too many unnecessary equalizer modes.
Signstek lands a new product to revolutionize the conversion of digital to analog signals.

Build and design

Signstek Coaxial S/PDIF DAC may seem heavy but is also as good in its performance. It is a full-feature digital to analog converter for laptops, PCs and pretty much every other device.

The amp sports a 3.5mm output audio jack for headphones. Moreover, the coaxial signal helps in high-speed data transmission which makes it one of the best DACs for gaming.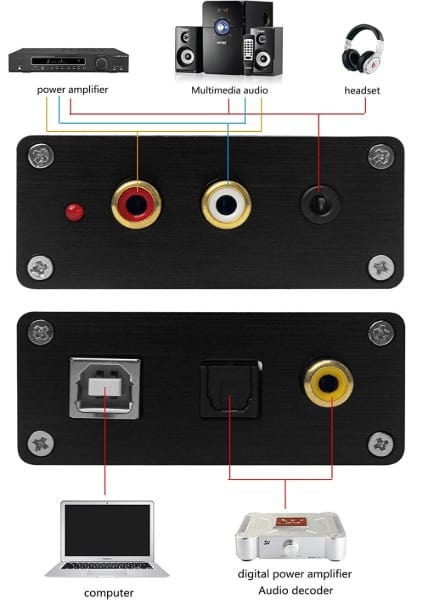 Sound quality

Signstek Coaxial S/PDIF DAC is a cheap DAC which decent sound quality. The signal to noise ratio for this amp is 98dB.

The DAC promises pure sound quality and lives up to the expectation with the help of Fever DV709 digital filter which provides isolation.

Pros
It comes with both input and output sockets.
Compatible with almost all devices.
Cons
Could have had better sound quality.
Design and build
Micca is a familiar name when it comes to delivering quality audio products, and here we are going to discuss Micca Origen G2.
To be honest.
There is nothing much to talk about it's built and design because it has a simple chassis with an aluminum plate on the top.
The DAC also has toggle switches that work for switching headphones to SPDIF and another one to switch between 0db gains to 10db gain.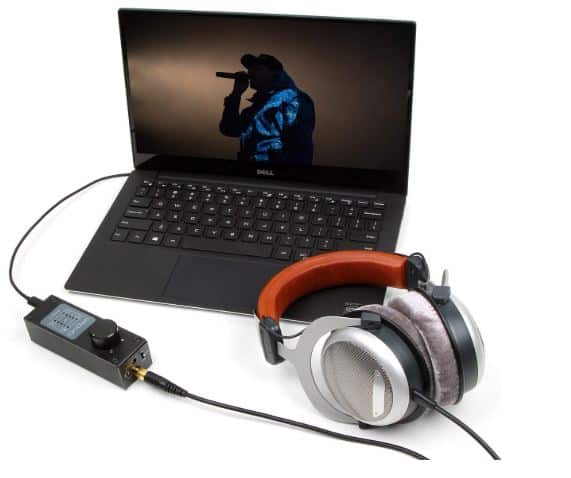 On the backside of the device, there is a micro USB port that can be connected to a SPDIF IN and PC.
This one is a fantastic DAC under the price of $100.
The best thing is.
It has featured both 6.3 mm audio jacks and 3.5mm audio jack. At the top, there is a relatively large and bulky volume knob that indicates the type of signal that passes through the DAC.
Micca Origen G2 can support headphones up to 600 Ohms.
However, there are some headphones that sound very closed when attached to this DAC. The advanced audio stream supports both ASIO and WASAPI output modes.
The Origen G2 is said to have a great ability to make the headphone sound naturally warm. You will gain low noise, low interference, and higher signal.
is said to have a great ability to make the headphone sound naturally warm. You will gain low noise, low interference, and higher signal.
The headphone output is naturally powerful and requires only 0.5Ohm output impedance.
So, yes.
We found it ideal for low interference and a high power headphone output with computers.
Pros
Good for high power headphone output
Audio Quality
Cons
The bass can be a little overwhelming
Things you need to consider while buying the DAC

Type of device

Computers

Smartphone & Tablets

Home Stereo System

Ease of Installation

Portability
A number of gadgets supporting music are available in the market, and for all those devices, there comes a perfect DAC.
First, you need to figure out what sort of device you need to connect this DAC to.
There are Portable USB DACs, Desktop USB DACs, Wireless DACs, Headphone Amp/DACs, and DAC for iPod®/iPhone®. The cue here will be finding a DAC that specifically works according to your device.
For a modern computer, we would definitely recommend USB DAC. You can connect the USB cable to one of the ports of the device and then connect that cable to the input of your DAC.
Most of the DACs have built in headphone amp, which supports headphone.In some of the PCs and laptops, you will need to assign the audio to the DAC, so, check that before buying.
Smartphone and tablets need nothing more than an adapter that supports USB connection.
The connection will be made through a charging port only. All you have to do is connect the DAC with the end of the adaptor to run the music.
That's it, plug in the headphones and you are ready to go.
For a home stereo system, you need the best quality of DAC, and the good thing about the home Stereo system is – you are going to get a number of connectivity options to make the DAC work.
You can use USB DAC to connect your PC to the stereo or just directly connect the DAC with the music system.
Even the quality of the system's audio component is responsible for the improvement of sound quality.
Be sure to get headphones and speakers that work well with the DAC. While some of the DACs allow simple plug and play, there are others that will make you go through some configuration adjustment.
Consider how much time you will need to understand and achieve the configuration setting.
If you are a tech geek, this will come easy for you, but for those who are not much into the technology, they will prefer a simple play and plug DAC.
Even if you buy one with the configuration feature, make sure you understand the process before buying.
If you don't always want your DAC to remain attached to your devices, we will recommend you to look for a portable DAC.

Also, it is necessary to buy an affordable DAC which includes most of the features.
You can easily find DACs that can be controlled by remote and doesn't always need to be connected to the headphones.
FAQs on USB DACs

How to externally power a USB DAC?

Sometimes, your computer may not provide enough power to drive your DAC. There are DACs that sound better when connected to certain computers.

To fix this you can use a powered USB hub. This may set you back some dollars, but it's worth the effort. The other option involves some delicate cable connections, which I will not recommend if you're not familiar with electronics.
Which version of Android works with USB DAC?
Android versions from 4.1 upwards can work with a USB DAC. However, between 4.1 and 5.0, the compatibility isn't guaranteed. Some DACs may work while others may not. From Android 5.0 and above, you can be sure of your device being compatible with any USB DAC.

Of course, your android device probably doesn't have the kind of USB port that connects directly to the DAC. To fix this, you need an OTG device. OTG is an acronym for the on-the-go device.

It serves as an adapter that enables you to connect a USB-A cable into your phone,s mini USB port. You can also get the USB-C version if that's what your phone needs.
How to play Spotify from USB DAC on Android?
If you're streaming or playing music from your phone using the Spotify app, and you want the audio to play through the DAC rather than through your phone speakers or connected earphones, you must first get the connection to your phone right.

If you're using an Android version of 5.0 or higher, you shouldn't have compatibility issues. Connect your phone to the DAC using an OTG as an adapter. Your phone should detect this connection. If your phone requests you to choose what kind of connection you want, select the "media connection" option or its equivalent.
How to connect a USB DAC to a receiver?
When you have connected the DAC to your computer's USB port, you can connect it to a receiver via RCA or stereo cables. Note that a receiver is different from an amplifier.

While an amplifier simply receives and amplifies audio from one channel, a receiver receives audio and video from different channels and sends each signal to the appropriate connected devices. When using RCA cables, use the corresponding colors correctly.
How to connect iPad 2 to USB DAC?
When it comes to apple device connections, there are two classes of DACs: those with Apple authenticity chips and those without.

For those with the Apple authenticity chips, you only need lightning to USB adapter to connect the DAC and your device will pick it up. Thankfully iPad 2 has the chip. If your iDevice doesn't have this chip, you need to add the camera connection kit to the mix.
Bottomline
In a nutshell.
Whichever one you choose, make sure you go through the full list of the specifications to ensure that it works well with the device you intend to use it with.
All these DACs are going to serve your purpose of converting the Digital data into Analog form.
Given that the price is subsequently low, you don't even need to get bothered for your budget, these are some of the best DACs in the under $100 range.
Hope you found these affordable DACs helpful.