Imagine you're listening to your favorite song or catching up with the latest episode on Joe Rogan's podcast, or watching a movie. And you're so engaged, but then Siri comes in and disrupts everything.
It is sometimes even worse because it activates voice control, which means that not only is Siri talking to you, but your phone is also talking to everyone around you.
Headphones activating Siri can be extremely humiliating and frustrating, mainly if it repeatedly occurs throughout the day.
While this is true for many of us, there are a few simple steps you can take to stop your headphones from activating Siri.
But first and foremost,
Why does Siri get activated?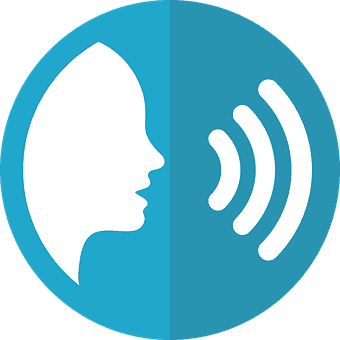 Your phone and headphones can activate Siri for a variety of reasons.
Sometimes it's because we're trying to speak quietly or under our breath to Siri, and Siri misinterprets it as a normal voice command. Often, it's because the headphones we're wearing have an in-built microphone that is always on and listening.
Apple also claims this is because you might unknowingly press the side and home buttons that activate Siri.
So, how do you go about fixing it?
Here are a few simple ways to keep away your headphones from activating Siri:
How to fix headphones that keep activating Siri?
Check your headphones and headphones port
The first step is to ensure your headphones are working correctly.
Some headphones have buttons that activate Siri when pressed. So if your headphones have a built-in microphone, see if there is a button for this.
If there is a button that is causing the issue, you simply need to make sure that it is not being activated by accident or accidentally pressing against something.
Debris and dirt often cause headphones to malfunction. So check the headphones port as well, and clean any debris or lint that has fallen in.
Deactivate Siri and voice control when you lock your phone
Another option is to turn off Siri and voice control when you lock your phone.
Go to your phone's settings, select "Touch ID and Passcode," and then scroll down to the "Allow access when locked" section.
From here, you can select which apps should have access to your phone when it is locked and disable Siri and voice control.
Deactivate Siri and voice control on your iPhone completely
You can also disable Siri and voice control altogether on your iPhone.
When you deactivate Sir and voice control means that no matter what you say or do, Siri and voice control will remain inactive, as will any headphones you have.
To disable it,
Go to Settings > General > Accessibility > Siri and turn off Voice Control.
Restart, reboot, and restore your iPhone
If everything else fails, you can try rebooting and restoring your iPhone.
Although this might delete all of your data and settings, it might be worth it if nothing else works.
Resetting your iPhone is a significant step to take if you still want to use Siri and voice control but want them to work with your headphones.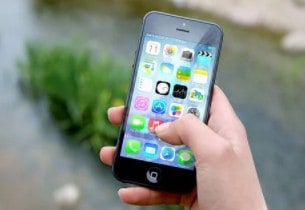 Also read: Only 7 Best Microphones for iPhone/iPad Devices (Crisp Clear)
Long-press the power button until the red slider appears, then swipe left or right to power off your device. When the screen goes completely black, you'll know it's turned off.
Now, press and hold the power button once more until the Apple logo appears.
Your iPhone will now restart with all your previous data and settings intact.
How to Reboot iPhone while keeping files but erasing your settings and preference?
Go to settings > general settings > reset all settings > enter your passcode > confirm to reset all settings.
Reboot while deleting your files
Go to settings > general settings > reset all settings > erase all content and settings > enter your passcode > erase iPhone.
Contact Apple Support
If you've tried everything and your headphone is still activating Siri, you should contact Apple Support.
They can assist you in determining what is going on and may have other solutions for you.
In addition, they'll let you know if you need a hardware repair or if a software update would be beneficial.
Fortunately, you can make an appointment on the Apple website, or you can visit your nearest Apple store. If your iPhone is still under warranty and less than a year old, they will repair it for free.
Wrapping up
I hope you found this article helpful.
You now have a few options for preventing your headphones from activating Siri.
You can accomplish this by checking your headphones and headphone port, deactivating Siri and voice control, and restarting, rebooting, and resetting your iPhone.
If none of these suggestions work, you can contact Apple Support for further assistance.
Depending on your situation, they may resolve the issue with a software update or a hardware repair.
Related articles: