If you communicate with audio or video using your computer, then you need to use your headphones and mic together at the same time. For some people, it's a pretty straightforward process, especially if you use headsets that come with mics.
Wireless headsets typically come with mics, whether they are earbuds or over-ear headphones. So, once you connect the headset to your PC, the mic would automatically start working.
However, some Bluetooth headphones have different connections when you use the mics versus when you don't.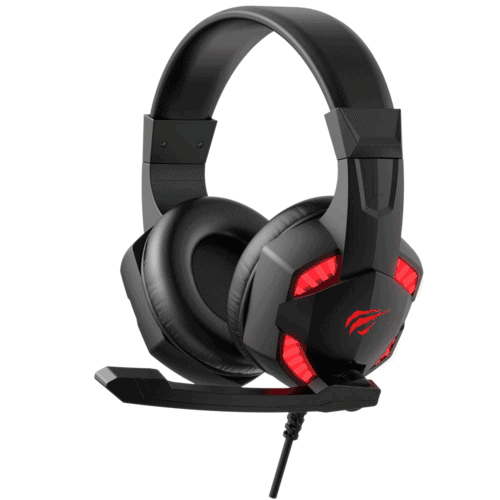 I used a Havit headset a while ago. I could only use its high-resolution audio playback when I'm not using the mic. Anytime I had to communicate using the mic, I would switch to "hands-free". It activated the mic but with lower audio playback quality.
For some wireless headsets, your computer would recognize and switch immediately when you start using the mic. If your computer doesn't, simply follow these instructions:
Right-click on the audio icon on your taskbar and select sound settings from the options
In the sound settings window, scroll down to where you have Input
Here, select the hands-free device that works as a mic for the headset.
If your mic is working, the Test your microphone indicator should have a blue indicator every time the mic captures something.
Also read: 6 Best Wireless Mics for Computer Reviewed in 2023
How to make your USB mic and headset work at the same time
While the built-in mic on your headset will do a decent job, you still need a standalone mic for better quality audio.
Also read:
If you'll use a mic and a headset together for your PC, I would recommend a USB mic. Now, there are 3.5mm output microphones that would work just fine, but there's a tiny issue.
[Most modern computers have just one port for audio input and output. In the past, our laptops used to have separate ports for mic input and headphones output. To get around this, you may use a splitter to divide the one port into two and proceed to use your 3.5mm mic with our headset. ]
However, this will give you limited control. A USB mic is a more practical and professional solution. Also, if you have a USB headphone, you can still use your mic since your computer has more than one port.
Most USB mics are plug-and-play, so they should start working once you connect the USB to the appropriate port. If your USB mic does not start working immediately, follow the following instructions:
Right-click on the audio icon on your taskbar and choose open sound settings
In the Sound window, scroll down to input
Select the correct mic.
If your headphones are connected, but not picking any sound.
After opening sound settings, check the output to make sure that your headphones are correctly selected.
How to use headphones and mic with external audio interface?
For the very best audio quality, you'll need an audio interface. Since most high-quality mics have XLR outputs, you can't connect them directly to your PC.
Even if you use an adapter, you still need a better soundcard to transmit the audio. An audio interface helps you achieve this.
The Focusrite Scarlett and Clarett are great audio interfaces that you may consider. The best part is that you can connect both your headset and mic to such devices.
To make sure that both your headphones and mic are working, do the following:
First connect both headphones and mic to the audio interface and see if it works
If it doesn't, check if there's a driver that should be installed before using the audio interface.
After installing the drivers, you may go to your sound settings by right-clicking on the audio icon on your taskbar.
In the sound window, check the input and output devices and make sure that the audio interface is selected in both cases.
Related articles:
Conclusion
To make your audio setup easier, first try a headset with a built-in mic and see if it's good enough. If not, use your headset together with a USB mic.
Also, if you're not using a PC, you can make your headset and mic work together through your device sound settings.