Affiliate disclosure: In full transparency – some of the links on this website are affiliate links, if you use them to make a purchase we will earn a commission at no additional cost for you (none whatsoever!). Will this be a problem? This is how we manage to create free content for you. Please know that your trust is so important for us. If we recommend anything, it is always because we believe it is worth exploring. And, buy me a coffee ☕️
Today in this post I am going to review Focusrite Scarlett vs Clarett.
Focusrite is surely a darling among home studio owners. This is because they have a few products that meet such producers' needs.
The Scarlett audio interface series is probably the most popular of all their products. An equally excellent but lesser-known series is the Clarett. This article examines both products and answers the burning questions:
Which one is better, the Scarlett or Clarett? Is the Clarett really worth the extra price?
Which audio interface is best for your home studio?
Let me answer all these questions.
Focusrite Scarlett vs Clarett: Detailed comparison
Build and design
Just by looking at both products, you'll notice the striking similarity and shape and arrangement of the front panels.
However, one major difference is in the size of the smallest unit in the series. In the Scarlett series, the smallest one is the Scarlett Solo.
It's a super-compact audio interface that's easy to carry around with your laptop.
For the Clarett, the smallest is the Clarett 2 Pre USB. It's obviously larger than the Scarlett Solo even though it's quite compact too.
Aside from that another difference in design is the color. Both audio interfaces have red and black finishes, but the arrangement differs.
On the Clarett's, the front is red while other parts are black. On the other hand, Scarlett has black front and rear with red on other parts.
Lastly, while Scarlet has rounded corners, Clarett's corners are sharper and more square. The rounded corners give the Scarletts a sleeker appearance.
Interface

The larger units of these two products are quite similar in appearance and function. You can almost find no differences.
Clarett 8 and Scarlett 18i20 have a large number of input orts. They also have a visual display of the frequencies.
When we move down to some of the more compact, home studio-friendly ones, we begin to notice the differences.
The smaller Scarletts can be considered to be more modern. Their interface only gives you the USB-C option, assuming you purchase the newest generation.
The Claretts on the other hand includes other options such as the optical digital port and midi ports.
Setup

The Scarletts have a pretty straightforward setup process once you have the necessary hardware.
Using the USB type C cable, connect the audio interface to your computer for power and media transfer.
Then, use the input ports to connect your mic or instrument to the interface. Also, from the output ports on the rear of the box, connect your monitors or playback speakers.
If you're using your computer, the Clarett setup is similar. However, Clarett gives you additional options.
You can power the interface via the 12v DC port. This means that you can play music through the box without even using your computer.
Drivers and connectivity

First, you should know that both series have built-in preamps. This does not eliminate the need for dedicated preamps, but if you're on a tight budget, these ones will work just fine.
These audio interfaces will produce audio quality up to 192kHz.
If you look closely at the front part of the interface, you'll notice that there are one or two ports.
These ports can take either XLR or ¼-inch cables. Typically, these cables should come from your mic or instrument.
Also, note that both the Scarlet and Clarett will not accept USB input. So, no USB mics. The USB port at the rear is to send digital audio into your computer and receive power supply.
Sound quality and performance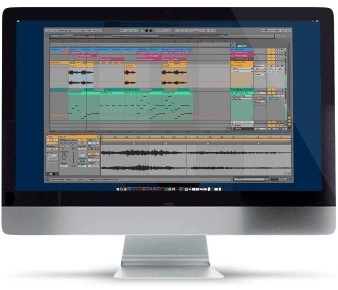 There are a lot of similarities between these two series, but their sound quality and performance are where they draw the line.
With the price difference, something has to give. The Claretts generally have better preamps than the Scarletts. They can take louder sources. So, if you'll be recording from guitar amp mics, you should consider this.
Additionally, the Claretts have better latency. In this area, the Scarletts have improved a lot over time.
The 3rd generation can push for 5ms latency with good computer performance. The improvements notwithstanding, the Claretts still have an edge in terms of latency.
The Air feature is another aspect that defines performance. The Air switch adds some presence to your recording when engaged.
Precisely, it adds a lift to your audio from 1kHz upwards. This can be really useful in giving your vocal the presence and clarity it needs to stand out.
It also makes the mixing easier. This feature is available on both Claretts and Scarletts.
Characteristics
Scarlett Series
Scarlett Solo and Solo Studio
This class has two inputs; one line and one mic input. It also has two line outputs for the left and right sides of the stereo production.
Scarlett 2i2 and 2i2 Studio
This interface also has two inputs, but both can be either line or mic. The outputs here are also only the left and right stereo channels.
This one has the regular two mics/line inputs coupled with multiple outputs options. The outputs are RCA, MIDI, and ¼-inch ports. You'll only find 2nd generation versions of this though
The 8i6 comes with two multipurpose input ports in front and four-line ins at the back. Also, it has four outputs so you can send your audio to multiple destinations.
This one gives you eight inputs; 4 in front, and 4 at the ear. Also, you have 4 line outputs.
This one gives 8 inputs and 10 outputs altogether. Here, you control knobs for each input channel.
Focusrite Clarett
Although this interface has just two combined mic/line in channels, it retains its 4-channel output.
This one has an expandable 8 channels going in and four going out of the interface.
18 channels input, and up to 20 channels output.
It has 8 inputs together with a fully functional AD/DA converter.
Features compared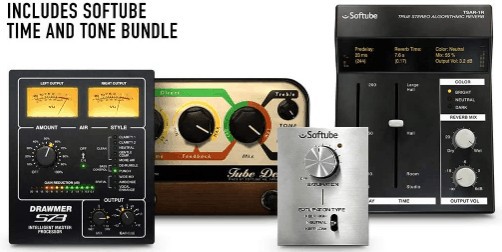 Input and outputs
No doubt, the Claretts give you more options in terms of input and output ports, especially when we're considering the smaller units.
Even the smallest Clarett gives you four-line outputs. The Scarlett of a similar size only gives left and right stereo output.
Ease of use
The Scarletts would be easier to use, especially for a beginner home studio owner. You don't want to get confused by the routing options in the software. The simple stereo connection will do the job.
Scarlett pros and cons
Pros
Easier to setup
Has smaller, mobile-friendly sizes.
Cons
Gain tolerance may prove too low in some uses.
Only offers USB-c as a power supply for smaller products.
Clarett pros and cons
Pros
Higher gain tolerance; can take louder sources well.
More robust preamp.
Cons
Not suitable for mobile use because it needs a power outlet.
Similarities and differences
Similarities
Both products have the Air feature that adds presence to the vocal recording.
The Clarett and Scarlett have an improved headphone monitoring sound quality.
While Scarlett gives just USB-C for power source, most Claretts have the 12v DC for theirs.
The Claretts have a higher tolerance for high gain without distortion of the audio.
Conclusion
These two series of audio interfaces have their strong points. However, I prefer Scarlett.
This is not just because it costs less, but the difference in quality is something I can handle.
With good mic placement and a good guide for the recording artist, I can make something as good as the Clarett's.
Hi, I'm Jennifer I'm a passionate singer and an audiophile from Detroit, MI. 
I'm on a mission to help music creators to create fine music that help them position uniquely in the saturated music space.
Follow my blog for regular content :-)