Today in this post I am going to review the best vst plugins for hip hop production. I have included both free and paid vst hip hop plugins.
Some genres can be produced by relying solely on recording real instruments. Hip hop is not one of those.
To make hip hop in these modern times, you need virtual instruments to create the feel you need.
There are a lot of plugins that you can use for this. You have to look for the best vst synths, the best vst plugins for trap beats and so on.
This article brings you the very best VST plugins for making hip hop music.
Top VST plugins for hip-hop – [Both free and paid included]
Beat Machine 2 – best vst plugin for trap beats

Key features:
600 Brand new pre-mixed quality drum kits that cover the entire spectrum of Hip Hop
300 Stereo & 300 Multi-Out Kits
1200+ dope drum samples included, already EQ'ed and treated for instant use
30 years of Hip Hop drums in one unit inc Boombap, East Coast, West Coast, Trap and more!
50 Brand new Hip Hop MIDI drum patterns included
Overview
DopeSonix's Beat Machine 2 is a drum synthesizer plugin for both MAC and PC users.
The plugin has quite a small interface but has a huge bank of hip hop drum sounds. The kits are arranged in chronological order, from the 1990s to the 2010s.
Each decade has its own set of kits. Some are stereo while others can be routed through four channels.
It does not have too many faders or knobs on it. You simply need to load up your preferred drum kit and start making music.
Features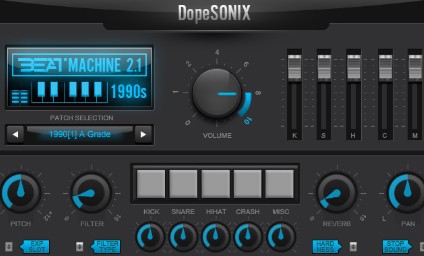 Beat Machine 2 gives you up to 600 different drum kits. If you're a picky producer, you may spend some time making a choice.
There's a mini mixer on the plugin that you can use to balance the level of individual instruments in the kit you choose. You can also add a few time-based effects like delay, reverb and so on to the kits.
While this plugin gives you a good number of kits on the go, it doesn't allow you to do individual combinations.
For instance, if you need to combine a kick from one kit to a hi-hat from another it entirely. If you're a very picky beatmaker, you may prefer to handpick individual drum sounds.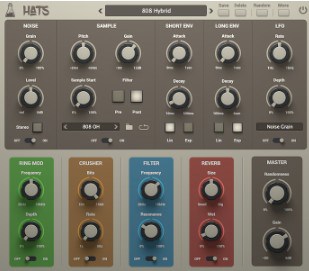 Key features:
Two Sources: synthesized noise and custom sample
55 Samples / 80 Presets
Ring Modulator, Bit Crusher, Reverb, Filter (SVF/ZDF)
Preset system with randomizer
Formats: VST, AU, and AAX (32/64bit)
Platforms: OSX, Windows
Overview
This plugin's name should tell you what instrument it is. If you haven't taken the hint, it's a hi-hat VST.
Even though it's primarily for hi-hat sounds, it has a few cymbal sounds that make your tracks pop. Hats generally are a very important part of hip hop production; especially when making styles like Trap.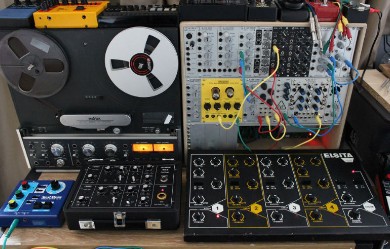 The Hats plugin has a pretty straightforward interface, with all the parameters neatly divided into 8 sections. The controls are in the form of knobs that respond to automation. It is available on both Windows and Mac.
Features
When using Hats, all your notes will still be added in a midi form on your DAW.
The Plugin's role is to help you select the sound and provide the parameters with which you can tweak the sound.
The features that you can tweak with this VST include pitch, gain, time envelope settings, and LFO.
Additionally, you can apply some effects to your samples. Hats allow you to add reverb, band filters, crushers, and ring modulation.
You can add a hi-hat sample from elsewhere and edit it with the plugin.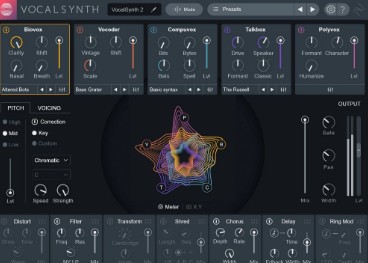 Stompbox-style effects
Inter-plugin communication
Extensive sonic enhancements
Reimagined interface with deep control
Plugin formats: AAX (64-bit), AU, RTAS (32-bit), VST, VST3
Supported hosts: Ableton Live 9 – 10, Cubase 9.5, Digital Performer 9, FL Studio 12, Logic Pro X, Nuendo 8, Pro Tools 10 – 12, Reaper 5, Reason 10, Studio One 3 – 4
Overview
Vocoder effects add an interesting twist to your hip hop recordings. The robotic effect can be sweet in some parts.
Some songs even have the whole hook or chorus as a vocoder effect.
VocalSynth 2 is a plugin that gives you this vocoder effect and more. The interface is well arranged, with specific controls only visible when you click the corresponding parameters.
Like all other iZotope plugins, it's available on both MAC and Windows computers.
Features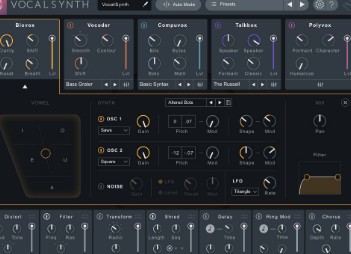 Speaking of the Vocoder, it has all the features of VocalSynth 1, but there's an added feature; it enables you to edit individual bands. This gives you more control over the overall output.
There's one more new feature; the "Shred" effect. This is a quick chop option that you can use as you add the vocoder to it.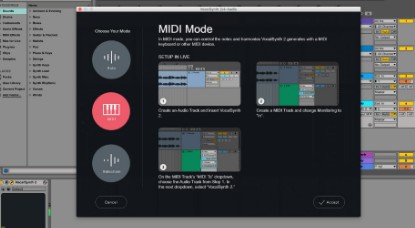 You can adjust the timing of the chops to taste. These chops can be really cool to add to your beats. They can also make monster hits when you pair them with drum samples and map them to your MPC.
Key features:
Authentic immense sound – Two sample-based oscillators with 217 waveforms sampled from the best modern and vintage bass sources.
Endless inspiration – Over 350 Presets from professional sound designers and top artists, plus waveform randomization for instant modification.
Shape your sound – 13 Filter types with dedicated filter envelope and LFO modulation
Boost the bass – Unique three-band Frequency Booster for added crispness, body and bass
Overview
Bass Master is a bass synthesizer plugin that enables you to add various bass sounds to your hip-hop or EDM production.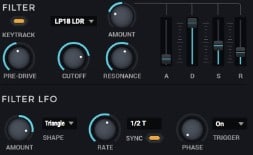 The sounds range from sub-bass to Moog arpeggios. It gives you as many controls as any basic synthesizer. The only difference between Bass master and other Synths is that it focuses on Bass sounds only.
The interface is pretty straightforward, even for newbie producers. You can easily tweak each knob and listen to the sound for changes.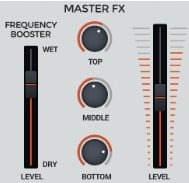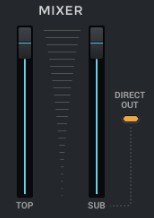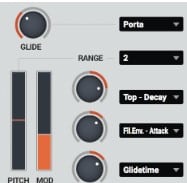 Features
For me, the most attractive feature of this plugin is the sheer number of presets at my disposal.
The 350 carefully designed presets make it easy to choose a bass sound, especially when you're in a hurry to get your melodies going.
The legato, portamento and pitch bend controls give you an added twist to your sound control. Even though the bass sound from this plugin is quite phat, you can still add some sub if you wish.
If your sound is in that sweet spot between pop and trap, you can use a deep bass from bass master alongside your kick.
It can be a good replacement for 808s; quite similar to what you have in Jennifer Lopez's hit song Dinero.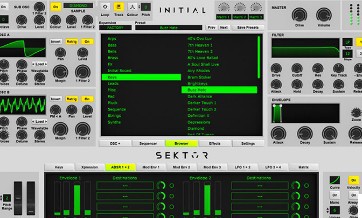 Key features:
Wavetable Synth plugin
Over 750 Unique Factory Presets
Over 200 Unique Wavetables
Built-in sampler engine with hundreds of samples. Also plays back Heat Up 2 Instruments.
Digital download after purchase incl. 3 Machine-based Serial Keys
Lifetime free updates. Pay once and get all future updates for free.
Overview
Initial Audio is popular for their hip hop, trap, boom-bap, grime, and trap-focused plugins.
Sektor is the first plugin by Initial Audio that transcends that circle into EDM and other electronic music styles. It's a synth plugin with which you can pick synth sounds to use or create your custom sounds.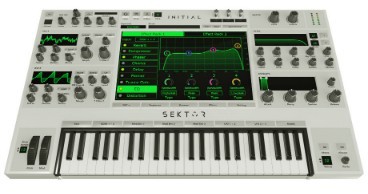 The interface is quite modern and has the feel of recent release. One cool feature of the interface is that you can edit the skin, changing the entire outlook of the whole plugin.
Personally, I prefer the default skin because it blends in well with my DAW. If you like our work screen colorful, you can tinker with the skin options.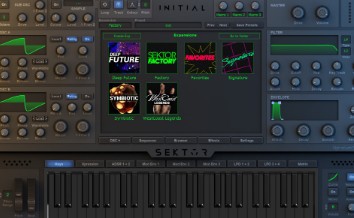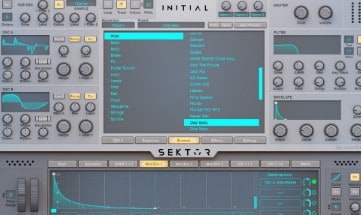 Available on both PC and MAC, Sektor has numerous control knobs and faders, as you would expect from a synth plugin.
They may seem too many if you're new to this, but you can easily master them with time.
Features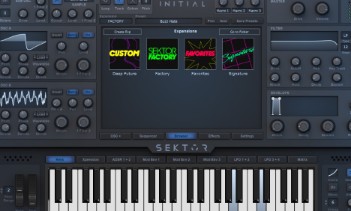 Before you spend time creating your own synth sound with Sektor, you should check out the presets.
There are 750 unique sounds that have been pre-programmed as presets. Even if you don't get exactly what you're looking for, you should have something close. You can then tweak some things from there.
To run Sektor on your computer, you don't need all the processing power in the world.
A 4GB RAM computer will do. you can use Setor as a VST within your DAW or as a standalone instrument. This means you can use it for your live performances as the synth player.
Free vst plugins for hip-hop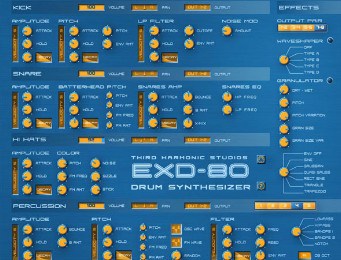 Key features:
8 Modules – kick, snare, open and closed hi-hats, 5 x percussion sounds
4 Stereo output pairs
Each output pair has its own stereo effects section featuring a Granulator and Waveshaper
Supports VST host automation and MIDI continuous controllers
User-definable MIDI note mappings
128 User drum kit patches (comes with 16 preset drum kits)
EXD-80 is an analog drum and percussion synthesizer. The interface is a combination of blue and yellow, with the written words in white.
Most people won't consider the interface design "sleek", but it's efficient and does the job.
Besides, you can't ask for too much when the software is free. EXD-80 has four compartments for different drum instruments; kick, snare, hi-hats and percussion.
You should note that this drum plugin does not have samples; all the sounds are synthesized by the VST. Also, it's only available on Windows; MAC users can't use it.
Features
EXD-80 comes with 16 preset kits and gives you room to add 128 custom kits. Each piece of the drum kit has effect and sound settings. For instance, the kick has Amplitude, Pitch and LF filter knobs.
You can tweak these knobs to achieve a wide range of drum sounds; from realistic sounding ones to glitches. This drum synth is good for producers who do EDM-Trap and EDM-Hip hop combinations.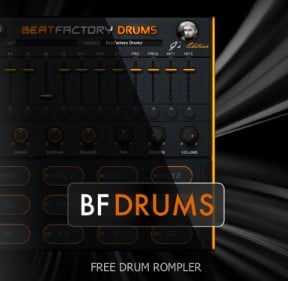 Key features:
Sampled from MPC 2500
Created with High-End Outboard Gear
Volume and Pan for Each Sample Pad
ADSR Envelope for Shaping the Kit
10 Kits Included
Built-in REVERB
Overview
BeatFactory Drums is a drum plugin that fits both modern and vintage hip hop styles. Unlike EXD-80, it doesn't synthesize all the sounds, rather it uses samples.
The sounds are sampled from MPC 2500, a legendary outboard hardware beat machine. It has a simple interface and doesn't place too much burden on your CPU. It works equally well on both Macs and PCs.
Features
BeatFactory has 10 presets, each of them having 12 samples. Each sample pad has its volume fader and pan knob.
The only effect available is reverb. If you need to add other effects like delay or chorus, you'll need other plugins to do that.
The ADSR envelope knobs help you to control the shape of each kit. This plugin is best for hip hop drums.
Even if you're not satisfied with the kits here, you can lay your idea with it first. Afterward, you can spend time looking for sounds that fit better.
Read Also: 7 Best Melodyne Alternatives (Free & Paid Included)
Conclusion
Both the free and paid VST hip-hop plugins here are effective at what they do, but my top 3 picks are Beat Machine 2, Bass Master and Sektor.
These 3 plugins are good, but they're not necessarily better than the others.
However, if I wanted to make a hip hop beat and I was asked to pick just 3 plugins from this list, those 3 would be my choice.