What are the best tin whistles you will find today?
Excellent Irish Tin Whistle
SMARTWOODI WI-921W WI-922W Set of 2 Irish Whistle Wood Grain Key of C & Key of D Tin Whistle Penny Whistle ABS
My Best Penny Whistle
Clarke SBDC Pennywhistle Boxed, Key of D, Black
Best Value For Money
Flageolet whistle, Gold, Red (6578)
Last update on 2023-09-21 / Affiliate links / Images from Amazon Product Advertising API
Tin whistles are part of the oldest musical instruments that are still in use today.
Although changes have occurred in the instrument's use and production, it still remains a soothing instrument of music.
If you want to buy a tin whistle today, which one should you go for and why? These are the questions that I have answered with this article.
Here are the top 7 tin whistles
Sound quality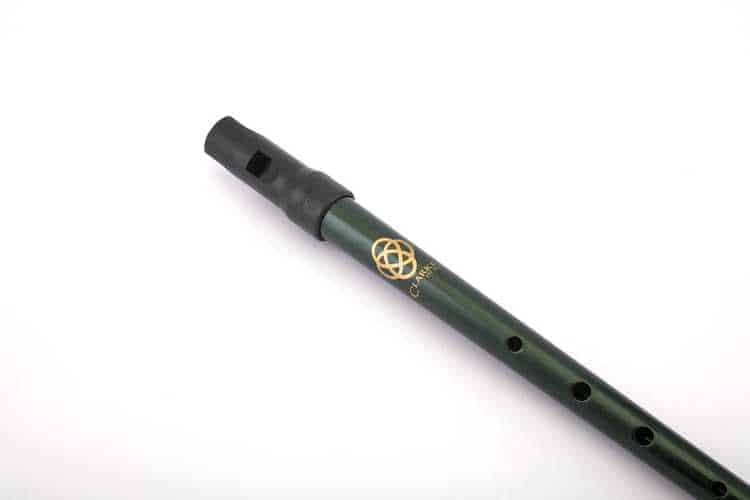 The Clarke whistle has that soothing flute sound when you blow gently into the reed.
The sound is warm and not shrill like a traditional "whistle". The space between the holes makes it easy to introduce the sustain effect with smooth play.
Features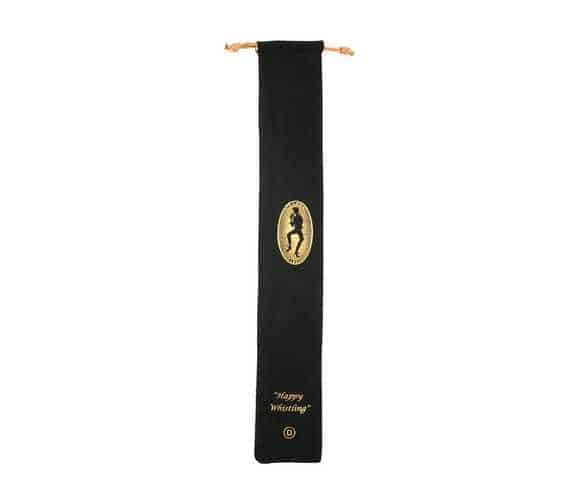 The design of this tin whistle is simply beautiful. The patterns give it a vintage, classy outlook.
It's not hard to guess that the Clarke whistle is from Celtic. The patterns and the traditional tune that come with the whistle are indicators.
Also, its tuning is in the key of D, which makes it a good choice for beginner players.

Sound quality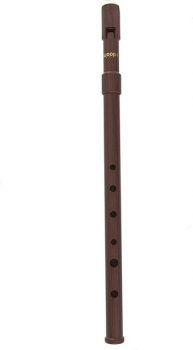 These wooden whistles sound smooth. With proper lip placement and blowing, they can sound even better than metal ones.
You need very little force to hear your notes clear when you blow this whistle. Having said that, adding extra force does not guarantee powerful notes.
The lower-pitched notes have more body and a more rounded tone. The higher pitches also sound balanced, but a slight difference is noticeable.
Beginners will find this set useful because the notes come out clearly with little blowing.
Features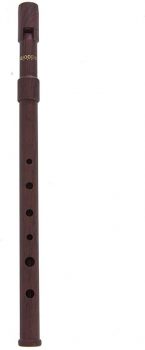 If you look to have a step-by-step improvement when learning to play the tin whistle, this Woodi set is for you
The two whistles are tuned to D and C.
Starting with the D whistle, you can learn the ropes. It is easier to play and the spaces between the holes are short.
After learning that, you can move to the C whistle. By then, it won't seem difficult. With this Irish whistle set, you're getting a 2-in-1 package.
Sound quality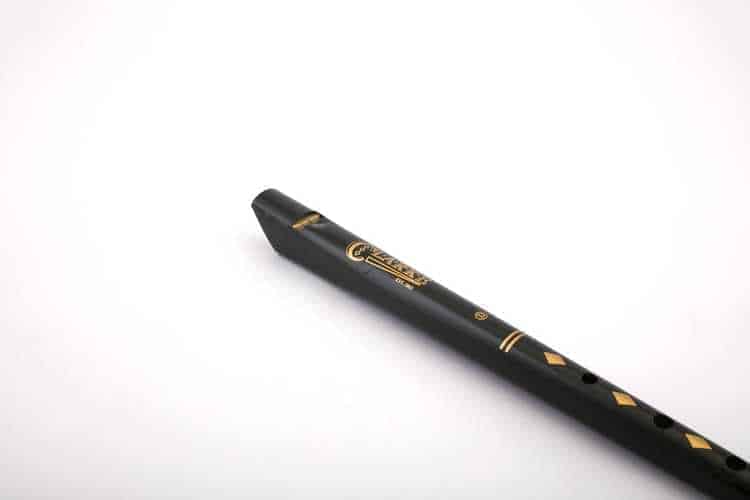 This tin whistle sounds more like a flute than a whistle.
If you're a traditional tin whistle player, you may prefer a more "whistly" sound. It certainly fits Celtic music better.
However, for a more universal sound that can fit in many other music forms, a warmer, flute-like sound is needed. This is what Clarke SBDC sounds like.
Features
Even though the Pennywhistle does not sound like a traditional tin whistle, it is built like one. The body is made of the tin while the fipple is wooden.
The wooden fipple is partly responsible for its warm sound. This tin whistle comes with a key D tuning.
Ordinarily, a tuning in key D is deemed very good for beginners, but Clarke SBDC is different. If you have never played the tin whistle, you may find this Pennywhistle a bit tricky to handle.
Sound quality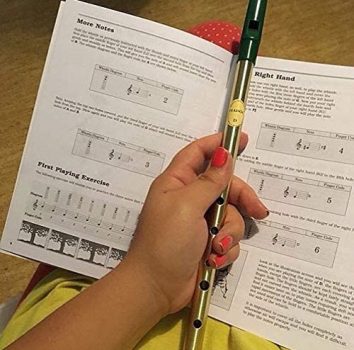 The Feadog traditional whistles have quality sound. At the lower pitches, the sound is more rounded and warm. The upper registers also, sound balanced. Feadog made sure that overtones were kept to a minimum. This assists beginners in hearing distinct notes. On the other hand, it removes the color that overtones add to the music. Expert and professional players may prefer more overtones in their performance.
Features
There is some detail about the aesthetics of this group of tin whistles. They are made of brass or nickel.
This is a departure from the wood or tin finishes that are most common. The mouthpiece's green hue adds an icing on the cake.
The color goes well with both brass and nickel. The overall length is less than 12 inches. This means that the holes are close to each other.
There's a sticker on the whistle, which indicates that it's tuned to the key of D. The sticker stands out oddly, so you can remove it safely if it bothers you.

Sound quality
The Flageolet 6578 brass whistle is unique for a number of reasons.
The sound characteristic is one of its unique qualities.
While most tin whistles have richer lower register notes, the 6578 is richer in the higher registers.
However, it still has the same range as other tin whistles. This high pitch richness makes it suitable in cases where you need more intensity in the higher pitch.
Features
Another peculiarity that this brass whistle has is its tuning. All other tin whitles in this article have either D or C tuning.
The 6578 brass whistle is tuned to the key of B-flat. Of course, this means that beginner players may have a hard time getting a hang of it. Intermediate and advanced players should find it playable.
Also, always remember the whistle's tuning when you are playing written music. It's easy to get carried away and play in D or C tuning.
Conclusion
All of the whistles listed here have features that make each of them unique.
However, my top 3 picks are Woodi Irish whistle set, Clarke SBDC Pennywhistle, and Flageolet 6578 Bb whistle.
I like Woodi because it offers the opportunity for growth for learning players. Also, you can get familiar with both D and C tuning at the same time.
Clarke SBDC has a characteristic warm sound and is easy to play. The 6578 Bb whistle is unique with the rich high registers. It has something all the others don't.