Affiliate disclosure: In full transparency – some of the links on this website are affiliate links, if you use them to make a purchase we will earn a commission at no additional cost for you (none whatsoever!). Will this be a problem? This is how we manage to create free content for you. Please know that your trust is so important for us. If we recommend anything, it is always because we believe it is worth exploring. And, buy me a coffee ☕️
Today we are putting together two great portable recorders by Zoom, Zoom H5 vs H6.
Zoom H5 4-Track Portable Recorder for Audio for Video, Music, and Podcasting, Stereo Microphones, 2 XLR/TRS Inputs, USB Audio Interface, Battery Powered
Zoom H6 6-Track Portable Recorder, Stereo Microphones, 4 XLR/TRS Inputs, Records to SD Card, USB Audio Interface, Battery Powered, for Stereo/Multitrack Audio for Video, Podcasting, and Music
Voice-activated recording
Zoom H5 4-Track Portable Recorder for Audio for Video, Music, and Podcasting, Stereo Microphones, 2 XLR/TRS Inputs, USB Audio Interface, Battery Powered
Voice-activated recording
Zoom H6 6-Track Portable Recorder, Stereo Microphones, 4 XLR/TRS Inputs, Records to SD Card, USB Audio Interface, Battery Powered, for Stereo/Multitrack Audio for Video, Podcasting, and Music
Voice-activated recording
Last update on 2023-03-25 / Affiliate links / Updated prices and images from Amazon Product Advertising API
The Zoom H5 is a four-track portable recorder that you can use to get good quality audio from different sources.
It's widely used by video content creators, podcasters, singer-songwriters, and musicians. It was released following the Zoom H4n, another external recorder from the same manufacturers.
The Zoom H6, released after the Zoom H5 is a six-track portable recorder that serves similar purposes as the H5.
So, if the H5 is useful for you, the H6 would also be. However, Zoom intended for the H6 to be an upgrade of the H5.
You can easily see it with the six recording tracks as compared to the H5's four tracks.
Zoom has also released H1n as an upgrade to H1, which really worth it.
So, is the Zoom H6 really an upgrade on the Zoom H5?
Should you ditch your H5 for the H6, would the swap be worth it?
Zoom H5 vs H6: Let's clear the smoke
Build and design
The Zoom H5 feels really durable. It has a rubberized exterior that makes the grip really good; it doesn't slip out of your hands easily. It's made out of plastic material, but that's not to say it's fragile.
The plastic feels strong and durable and it is, in fact, strong and durable. The Zoom H6 is quite similar to the H5 in terms of build material. Zoom apparently thought it wise not to change a winning formula. Good call if you asked me.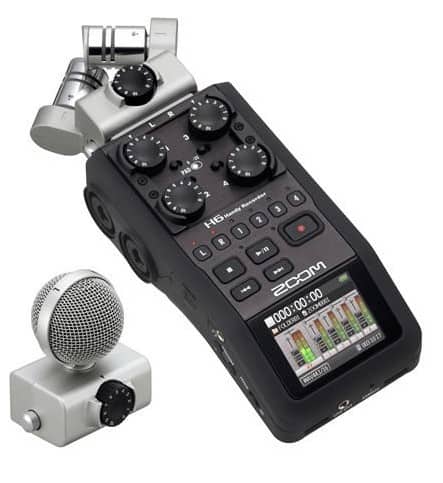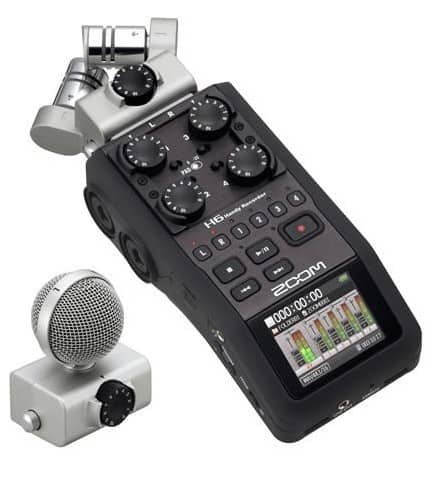 Of course, they come in black – both the H5 and H6. No fancy stuff there at all. These kinds of recorders are optimized for function, with less focus on aesthetics. They both give you the feeling that they're for serious work only.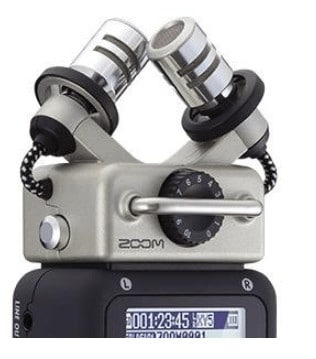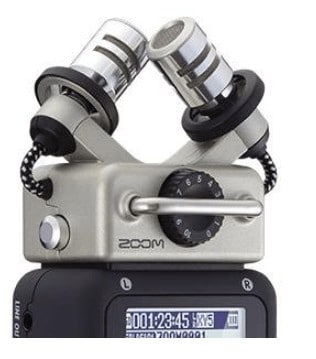 The Zoom H5 has two additional ports that you can use to connect external mics. This means that in addition to the X/Y mics on top, you can connect up to two other mics, and record all at the same time.

For the H6, you have four such ports. So, in addition to the X/Y mics that come with the recorder, you can add four external mics to it, and record all at the same time.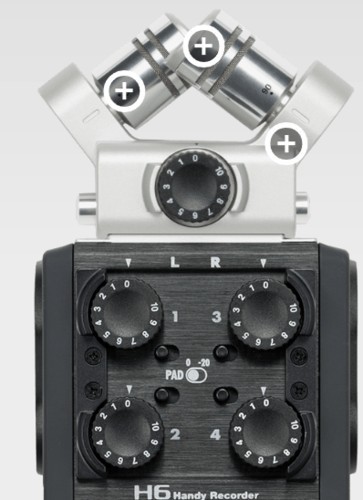 Both recorders have knobs to adjust the gain of all mics connected. The X/Y mics on both the H5 and H6 are detachable.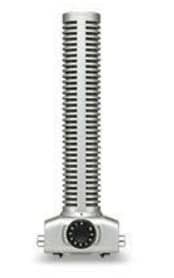 This means that with the right connector, you can attach a shotgun mic to your recorder. The H6 feels bulkier than the H5; it's quite wider, but not wide enough to create a handling crisis.
You may have noticed that there are lots of similarities between the H5 and H6 in terms of design.
Well, here comes the difference between Zoom H5 vs H6:
The H6 has a better screen display than the H5. The amount of information you get at once on that small display screen is really something. While you're recording the screen practically shows you everything.
The H5 screen only sticks with the basics, which is good, but if you're more of an audio enthusiast, you would love the info you get on the H6.
Features
What's in the box?
Opening the Zoom H5 box reveals a black tray (sort of) that you draw out.
It contains a foam windscreen for outdoor filming to reduce wind noise, a micro SD card adapter, and the card itself, although it doesn't say how much memory the card has.
It also comes with a micro USB cable, which you can use to connect the recorder to your computer.
The Zoom H5 manual, two AA batteries for power and the H5 recorder itself complete the list.
For the Zoom H6,
The H6 box has all of the things found in the H5, but with some additions. It adds a condenser microphone and four AA batteries needed to power it.
It also comes with a CD containing Cubase audio editing software.
The Zoom H5 and H6 have a number of similar features; one of such is the low cut filter, which enables you to prevent the sound of lower frequencies from being captured.
You can eliminate frequencies between 80Hz and 237Hz. Also, you have a number of effects that you can add in real-time.
An example is a compressor. You can choose which channels you want to add the effects too, you also have three presets each to choose from on the compressor and limiter.
Battery life:
One feature that sets these two recorders apart from each other is battery life. When you switch on the phantom power function of the recorders, you can expect the Zoom H5 to run out in a few hours. However, Zoom H6 seems to be more battery efficient.
You may say it has two more batteries, but it also has two more channels. Even with the phantom power on for all channels, it holds its own for a few more hours than the H5.
Hold settings feature
Another feature of the Zoom H6, which is not present in the H5 is the hold settings button.
The hold settings button prevents you from changing anything if you accidentally tap any buttons while recording.
This is a pretty useful feature, because you may not be so keen to prevent this by yourself. It is also worth mentioning that the hold settings button does not affect the knobs.
This makes sense because, you may want to reduce or increase your gain levels while recording, due to changes in the sound source's volume. The H5 does not have this "Hold settings" feature.
M-S mic capsule
The H6 also has an additional mic. It's an M-S mic. This means that inside the mesh grille, there are actually two mic capsules.
One bi-directional mic and
Cardioid condenser capsule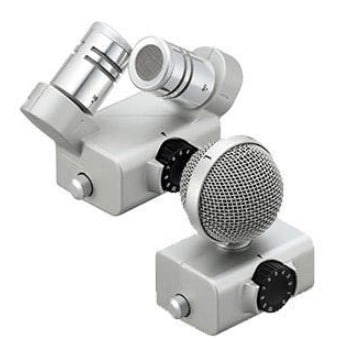 When you record with this mic, the cardioid capsule records the sound directed at it, while the bi-directional mic captures the stereo field. The H5 does not come with this mic, but you can purchase it as an accessory since the X/Y mic is detachable.
Timer
Another useful feature we find on these recorders is the timer. Both the H5 and H6 show how much time is left till your memory card storage is filled up.
You can toggle between this and a display that shows how much time you have spent recording.
I think Zoom could have added both on the display screen; earlier versions like the h2n have it. Even if not on both, they could have added it to the Zoom H5, because the recording display has considerable empty space on the screen.
Sound quality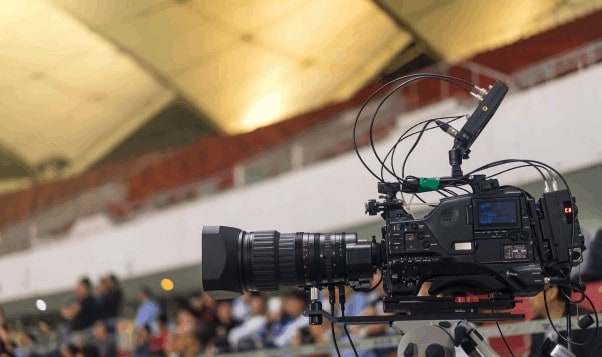 The Zoom H5 does pretty well with the highs. When using it with the in-built X/Y mic, the high-frequency sounds are clear and distinct. However, that's as good as it gets.
There's no "spark" or brightness to it as such. The Zoom H6 is quite similar in this regard, and I find this to be a good thing.
This is because, for a mic that captures everything, including the speech and surrounding sounds, you don't want too much of frequencies that are not in the speech range.
However, if you want to take nature recordings, both mics can do a pretty good job in the high frequencies department.
The mid frequencies are quite good for both recorders, and they sound quite similar too in this regard. The higher mids surely have some presence boost, but that's about it.
I was listening for some warmth in speech, usually found in those low mids, but it just wasn't there. It feels like the low mids took some dip in the frequency response.
The sound quality of both these mics is similar until we get to the bass part. The Zoom H6 has a better response than the H5.
The Zoom H6 recorder manages to present the low frequencies as deep as the frequency response allowed, and also did not overstate them.
I did not hear any bass build-up even at close proximity. On the other hand, the H5 seemed to have some reduced low frequencies. While this may be good when rejecting wind noise, it may be a drawback if you're recording environmental sounds.
Also, if you choose to use any of the external ports to connect one or more mics, rest assured that the H5 and H6 recorders would do a good job of replicating the mic's quality. They both have enough range, both in frequency and dynamic, to handle it.
Additionally, the Zoom H6 has a 12db pad switch which can be engaged for each of the channels, if you so wish.
This allows you to record high volume sources without having distortion. The Zoom H5 however, does not have this pad switch, you would need to use the gain knobs if the source is too loud.
Similarities
Both the H5 and H6 recorders have the strong plastic build and are equipped with part metal and part plastic X/Y microphones.
The H5 and H6 can do simultaneous recording of all channels while allowing you to add effects to individual channels as needed.
Both have direct monitoring ports, through which you can plug in your headphones and hear what's being recorded.
Connection to both the H5 and H6 are via XLR or TRS cables. They don't work with 3.5mm cables.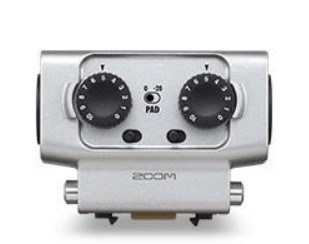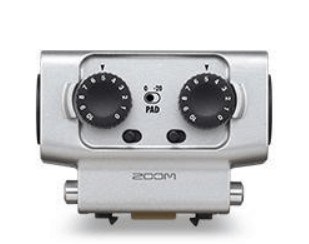 Differences
The "hold settings" feature is only present in the H6.
The H6 has a better bass response than the H5.
Unlike the Zoom H6, H5 has no pad button.
Zoom H5 and its competitors
The Zoom H4n Pro and the H5 are similar in many aspects, but one notable difference is the safety recording feature on the H4n pro.
It allows you to record two versions of the audio;
The original one with your selected settings,
Another one 12db lower.
This gives you backup audio just in case there's a sudden boost in gain that causes clipping or distortion in the original audio.
Of course, the H5 has its own advantages over the H4n Pro, but this particular feature makes me lean towards the latter in any Zoom H4n pro vs h5 comparison.
Also, in my comprehensive Zoom H4n pro vs H5 article, I pitched my tent with the H5, mainly because of the removable mic, longer battery life and the option of increasing the audio inputs from two to four. Needless to say, the same goes for Zoom h4n vs h6.
Conclusion
It's time to end the battle of Zoom H5 vs H6.
The Zoom H6 is definitely an upgrade of the Zoom H5. However, the features that were improved may not be important for everyone.
We've seen that the H5 can handle the mid and high frequencies just as well as the H6, but when it comes to the low frequencies, the H6 is better off.
This particular difference may be important enough for you to consider changing your H5, especially if you record bands rehearsals or performances, or you record sounds from nature.
On the other hand, if all you need is a microphone for podcasting, then the H5 will do a very good job. Even if you use the H6, you may end up using the low cut filter anyway.
Whatever you are using the Zoom H5 for, you now have enough information to know whether to switch to the newer H6 or just stay put.
Also, if you're looking to get one of these recorders for the first time, you now know which to go for.
Hi, I'm Jennifer I'm a passionate singer and an audiophile from Detroit, MI. 
I'm on a mission to help music creators to create fine music that help them position uniquely in the saturated music space.
Follow my blog for regular content :-)