We are reviewing the great vocal mics Shure Beta 58A and Sennheiser e945 in today's post.
Last update on 2020-01-21 / Affiliate links / Updated prices and images from Amazon Product Advertising API
It's natural to get confused when you are about to buy a dynamic microphone given the wide range of choices at your disposal; especially when two hotshot brands like Shure and Sennheiser are up against each other.
If the question – the Shure Beta 58A or the Sennheiser e945? – has been haunting you for quite some time now, it's good news for you.
We understand that and we a re here for that exact reason.
We are going to clear the air of confusion for you.
So relax back in your chair and let us sort it out for you!
Specifications
Check out the specifications in the table below.
Shure BETA 58A Supercardioid Dynamic Vocal Microphone
Sennheiser e945 Supercardioid Dynamic Handheld Mic
Shure BETA 58A Supercardioid Dynamic Vocal Microphone
Sennheiser e945 Supercardioid Dynamic Handheld Mic
Last update on 2020-01-21 / Affiliate links / Updated prices and images from Amazon Product Advertising API
[toc]
Shure Beta 58A vs Sennheiser e945: Here is the best dynamic mic
Design and build
Here is the point.
Users tend to be less careful when it comes to using dynamic microphones because of its frequent use, unlike condenser microphones that demand special attention.
Admit it!
By now, manufacturers have to keep the versatility factor in mind while making dynamic microphones.
They should be durable and rugged but at the same, shouldn't be dull looking.
Let's face it, nobody likes an unattractive piece of equipment in their hands, especially during live performance.
And that's exactly what we will start off with – by discussing the design and build quality of the Sennheiser e945 and the Shure Beta 58A.


Talking about the first, it has a durable and tough build quality and it is capable of undergoing decent amount of usage abuse. The grille design is what adds to its durability.
To make it even more appealing, it also features a shock-mounted capsule.what does it mean? Reduced mechanical and handling noise up to a great extent.
Coming to the more generic-looking microphone, featuring a fat and spherical mesh grille made out of hardened steel which makes it very durable.
Same as the Sennheiser e945, the Shure Beta 58A also houses a shock mount system to deal with the mechanical noise and minimize the vibrations.
Now, when you hold both the microphones, you'll know the difference in weight instantly as the Sennheiser e945 is heavier than the Shure Beta 58A.
The reason for the added weight of the Sennheiser e945 is its rugged metal construction.
Also, the light-weighted Shure Beta 58A is easy to handle.
Furthermore, in comparison with the Shure Beta 58A, the Sennheiser e945 looks more classy and elegant.
The grille isn't too bulky and even the colour has been toned down to match the body.
Also read:Shure Beta 58A vs Sennheiser E935-Which Vocal Microphone Sounds Excellent?(Winner)
Polar Pattern
Something that is very crucial for you to remember while choosing a dynamic microphone is the polar pattern.
It is a very significant characteristic and contributes a large portion in determining how versatile a particular microphone is.
Standing on similar grounds in this aspect, both the Shure Beta 58A and the Sennheiser e945 are supercardioid dynamic microphones.
Being supercardioid dynamic microphones, both the Shure Beta 58A and the Sennheiser e945 perform excellently on live stages.
Durability and reliability get top scores as they are less affected by unprecedented impacts, contrary to the condenser microphones.
Adding to its list of qualities, supercardioid microphones offer great resistance against environment noises and stage feedback.
Differing from the typical cardioid microphones, a supercardioid polar pattern excels in rejecting signals coming from the sides more effectively.
In addition to that, the pick-up angle of both the microphones is very narrow. What does it mean?
A more concentrated and focused stance to pick up just the singer's voice and rejecting any sound coming from any other direction.
Long story short, both the Shure Beta 58A and the Sennheiser e945 are great for live concerts and stage shows.
Sound quality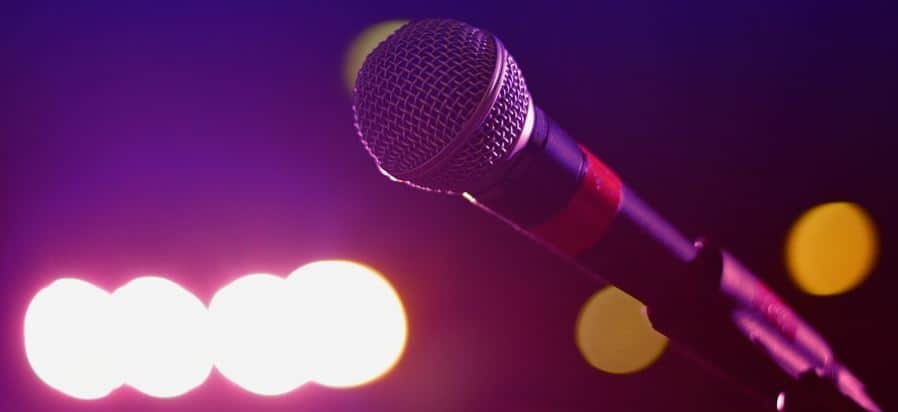 This is where the debate starts to take a more decisive turn and the differences become pretty obvious. You must be wondering how. Well, here it is.
The final thing you need to know about the Shure Beta 58A and the Sennheiser e945 is that both of them have considerably distinctive sound qualities.
On one hand we have the Sennheiser e945 with a wide frequency response enabling it to capture the sounds from the lower and higher ends more effectively.
That's the secret behind its overall accurate sound delivery.
To make it even better, the Sennheiser e945 provides exceptional clarity. Vocals sound excellent without the need to tweak them during mixing.
On the other hand, we have the Shure Beta 58A. We are not saying it sounds bad or anything. It has a good overall sound quality.
It's just that the accuracy and clarity doesn't match the level of the Sennheiser e945.
Moreover, the Shure Beta 58A has a slightly narrow frequency response which makes it absolutely necessary to the tweak the EQ if you want to get the intended accurate sound.
The Shure Beta 58A also tends to have a nasal quality unlike the Sennheiser e945 that can sometimes compromise the audio quality.
The Sennheiser e945 isn't overly sibilant to hamper the overall audio but the presence of a de-esser would have been an added advantage. The Shure Beta 58A isn't too bright as well.
But what's different is while the Sennheiser e945 has a more richness warmth to it, the Shure Beta 58A sounds a bit muddy and dull.
So with that being, we guess it's pretty much clear who's has taken the lead.
Similarities and differences:
Similarities:
Both are good for live vocals
Both have supercardioid polar pattern
Differences:
Sennheiser e945 has wide frequency response while 58A has a narrow frequency response
E945 is heavier than beta 58a
Pros and cons
Pros
Excellent in stage and audio
Light-weighted and easy to hold
Cons
Sounds dull and muddy
Rejection not as accurate as it should have been
Pros
Exceptional clarity and detailing
Great side rejection and feedback reduction
Cons
Can be a little sibilant sometimes
Bottomline
As we have now come to the conclusion, it's time we put an end to this debate and declare the winner in shure beta 58a vs sennheiser e945.
To sum up, we'll just be honest with you.
The Sennheiser e945 is clearly better than the Shure Beta 58A. Looks, sound, noise cancellation – you name it and the Sennheiser e945 will deliver.
Meanwhile, the Shure Beta 58A performs decent enough given its lower price tag. It's a good microphone on its own.
But as this discussion is about which one is better, we will have to recommend you to invest some extra bucks and get the Sennheiser e945, right away!
It's worth the value and you wouldn't regret investing in a great microphone.
So to conclude, the Sennheiser e945 is the winner!
Hi, I'm Jennifer I'm a passionate singer and an audiophile from Detroit, MI. 
I'm on a mission to help music creators to create fine music that help them position uniquely in the saturated music space.
Follow my blog for regular content :-)