In this post, we are going to discuss the Rode NT1 vs AT2035 – the great microphones that are making a buzz in the audio production industry.
Last update on 2023-09-21 / Affiliate links / Images from Amazon Product Advertising API
Microphones are central to any audio producer's work. In audio production, recording is the first step. How good or bad your music will sound at the end of the day is largely dependent on how well your samples are recorded.
Therefore the type of microphone you choose to use is crucial. Here's why we bring you this comparison of two studio-quality microphones: the Rode NT1 and the Audio Technica AT2035.
Before discussing further, first have a look at the specifications.
Specifications:
| | | |
| --- | --- | --- |
| Features | | |
| Polar pattern | Cardioid | Cardioid |
| Frequency response | 20 – 20,000Hz | 20 – 20,000Hz |
| Low-frequency roll-off | Yes | No |
| Noise | 12 db | 4.5 db |
| Weight | 403g | 440g |
| Maximum input sound level | 148db/158 db | 132 db |
| Amazon product page | Check price | Check price |
Rode NT1 vs AT2035: Who wins the battle?
Design and build
The AT2035 has what I will call an efficient design. It comes with a shock mount made entirely from plastic. Don't be deceived by the plastic build though; Audio-Technica has managed to make it sturdy despite the lightness.
It feels heavy when handled, even though its actual weight is just 403g. It comes with two switches; the low cut and the 10db pad switch. You do not have to worry about accidentally flipping the switches because they are quite hard to flip.
The downside to this is that when you actually want to flip them. You'll need some force to do that.
The Rode NT1 was originally made in 1995. After some time it was discontinued and replaced with the Rode NT1A. The Rode NT1 is now back with a better look and great build. You can look forward to an Rode NT1 VS NT1A comparison.

The design features a more business-like approach with no added features or switches on the body.
The design is a little explorative or creative to say. The body is made from aluminum, plated with nickel and finished with a layer of ceramic coating. Unlike the AT2035, the Rode NT1 has no switches on the body.
This design is what we can call innovative; it brings back the exquisite look and feel of some classic microphones.
Features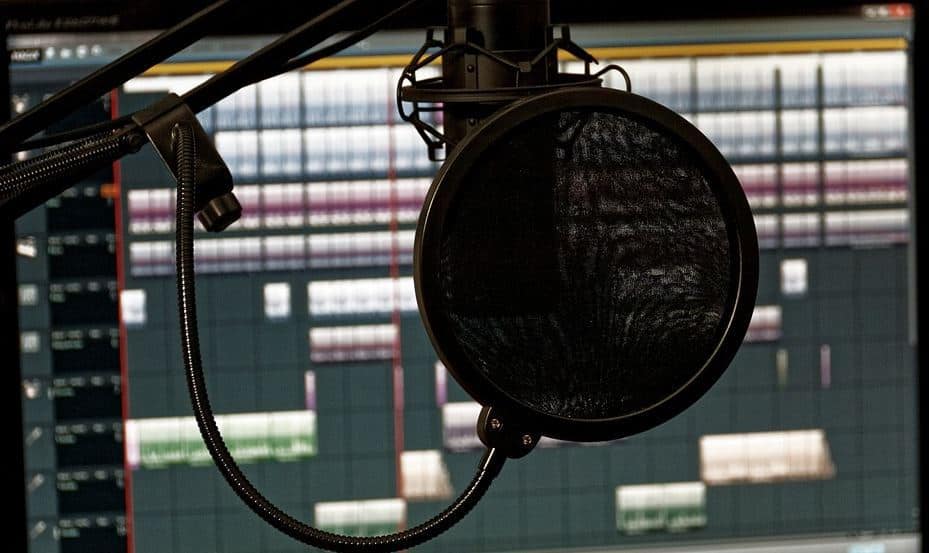 The AT2035 has an 80Hz switch that helps to filter out the unwanted low-end rumbles during recording. It also has 10db pad switch just in case the source you are recording from is very loud.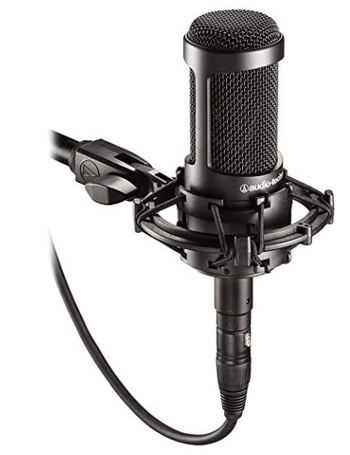 You can expect to have mostly natural sound with AT2035, with background noise reduced due to the presence of a large diaphragm.
The AT2035 can allow up to 148db sound pressure level without distortion, which is relatively high. We cannot say the AT2035 has a tonal quality of its own because the frequency response is mostly flat, across the spectrum. It is connected via the XLR port and needs phantom power to work.
Rode NT1 has no high pass filter or pad switches. It has a large-diaphragm capacitor with its frequency range ranging from 20Hz to 20KHz. The sound pressure level is 132dB and it has a self-noise level of 4.5dB. It is also connected via an XLR port and requires 48v phantom power to work.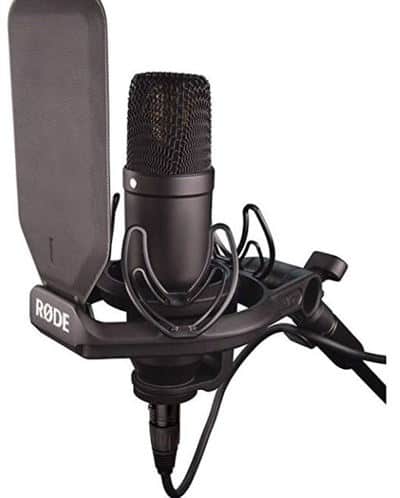 There is a slight dip in the frequency distribution around 80Hz. Notice the difference in sound pressure levels despite the presence of a 10db pad switch on the AT2035.
Sound quality and performance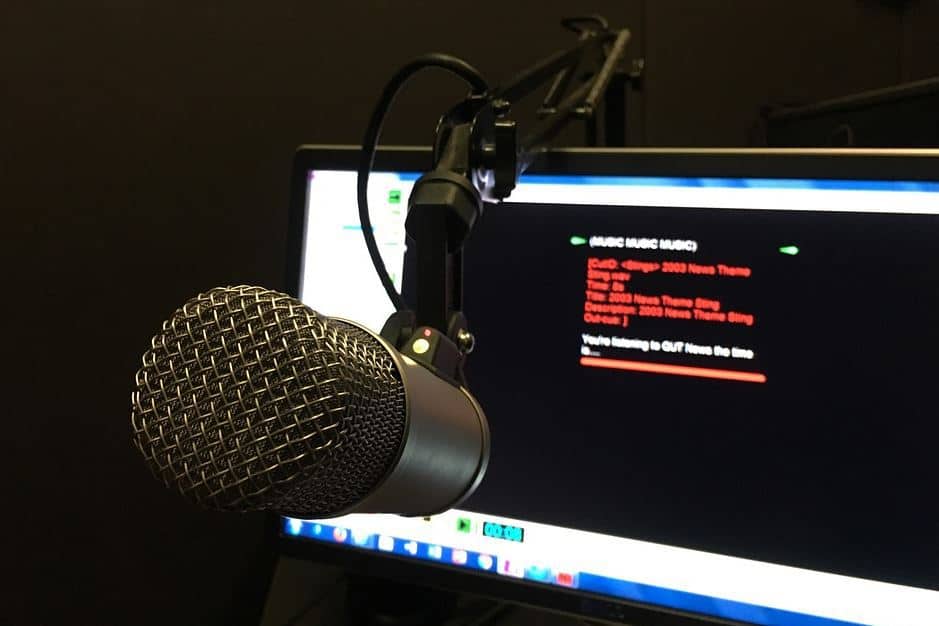 Even though we have described the frequency response of the AT2035 as flat, there is a gentle curve that adds a little sheen to the vocals and instrument recorded.
The curve is basically flat for the low and the initial part of the mid frequencies then starts to rise as it enters the high mids and keeps rising till it reaches a gain of about 3db. This peak gain is around the 14kHz frequency. The intention of this is to add a little sheen to your recorded material.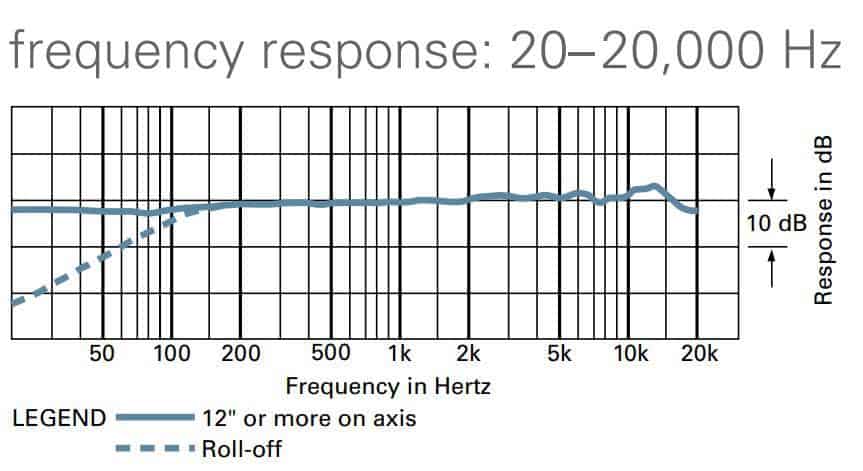 The AT2035 has what you could call a classic sound. The strong points of this sound are the mid-range and high end. Even with the little emphasis on mid and high frequencies, there is almost no audible tonality to this mic.
The low end is quite basic; there's nothing really special to it. The self-noise is another very good characteristic of this microphone. The self-noise level is 12dB. This figure is rarely found in the mics of this class.
You can expect it from top tier microphones. You may not think much of this if you're not familiar with self-noise. What this figure means is that, in reality, you are highly unlikely to hear this mic's noise. 12dB is less than the background noise you get from in a quiet place.
Coming to Rode NT1, the first thing you'll probably notice when you start using the Rode NT1 is the quietness. 4.5dB is a really low level of self-noise. Rode NT1 has a flat response curve and there are no cuts or boosts. Hence it represents the clean vocals.

For vocals, the overall sound of the Rode NT1 has a whole lot of clarity to it. No particular frequency or range has too much emphasis. If you record with a Rode NT1, then your mixing vocals would be easier. The Rode NT1 holds its own pretty well in terms of mid-range clarity.
If you are recording from loud sound sources, say your drums, for instance, you probably need to fix your gain structure in your preamp or in the DAW. The Rode NT1 does not have a pad switch.
The high frequencies shine just a little bit; enough to bring some life into the vocal recording without introducing harshness or excess sibilance.
The overall sound characteristic of this microphone gives it a classic feel. It also makes it a good choice for recording instruments; especially guitars and other instruments that require some presence.
Speaking of vocals, the Rode can be called a "one size fits all " because it lacks exaggerated frequencies. You can take your recordings and expect that your mic will not be doing any EQing on your behalf.
It's true that while recording with the Rode NT1, you don't have the option of a pad switch for loud recordings. However, the sound it gives has a bit of warmth to it, with a hint of added compression. If you'll agree, it's almost as though you have a preamp you're working with.
Pros and cons
Audio Technica AT2035:
Pros:
Metal build ensures durability
Low cut and 10 dB pad give more room for flexibility
Low self-noise
Cons:
Pad and low cut switches are hard
Little spike in high frequencies may lead to sibilant vocals
Rode NT1:
Pros:
Overall flat response makes it useful for different purposes
Very low self-noise
Warm sound
Mid-range clarity
Cons:
See our other popular comparisons:
1. NT1000 vs NT1A: Which is the Best Mic for Recording Vocals and Acoustic Guitars?
2. Rode NT1 vs NT1A: Which One is Best for Vocals?
Conclusion
Now it's time to end this discussion on Rode NT1 vs AT2035.
These two microphones have really cool features, and they have different strengths and weaknesses. The AT2035 has the switches and an SPL between 148dB and 158dB, depending on whether or not you switch on the 10db pad. On the other hand, the sound pressure level for the Rode NT1 is 132db.
This difference in sound pressure levels can be a deal breaker if you record drums in your home studio. Even at that, I think 132db is enough.
How loud could you possibly be? (with all due respect to heavy metal musicians).
However, if we consider the self-noise levels, the Rode NT1 has one of the lowest you will ever find at 4.5db, much lower than the AT2035's 12db, which itself, is also not bad at all. The Rode NT1 also has a flatter response than the AT2035, and truth is that, it has a richer sound.
Both have warm sounds, but the Rode NT1 hits that sonic spot for me. The slight bit of compression on the low mids give the vintage feel that everyone's looking for these days; it's one of the reasons we want analog-modeled plugins.
We understand that most home studio owner's budget covers just the one mic, or two in some cases; so naturally, you want to get a microphone that can be used in a very wide range of recording scenarios.
Having said that, here's the verdict:
The Rode NT1 is the winner for me. To be honest, I can use an EQ in place of the low cut switch (it's really stiff anyway) and do my padding on my DAW. The extra stuff on the AT2035 is not enough to sway my decision.