Hello fellow producers. I remember when I was learning to be a producer- I asked people around me- which DAW is best? They all got me confused because they gave me different answers – Studio One, Pro Tools, Logic Pro, Cubase, and so on.
Eventually, I picked one that was readily available. Oh! How I wish I knew the difference between each DAWs.
To cut the story short, I had to endure till I was enlightened; then I made an informed decision as to the DAW that suited me. Today, I'm happy using the DAW of my choice. Clients love my work and I'm earning the money.
My goal here is to help you make an informed decision as we make a comparison between two DAWs – Reaper and FL Studio.
However, before we delve into the topic, let me enlighten you a little.
From my education and years of experience, I've realized that there is no single production software that is perfect in all ramifications.
They all are improvements of one another; each software has its area of strength and weakness.
In this article, we will be doing a detailed review on Reaper and FL Studio to help you decide the better software for EDM, mixing, and mastering. Let us get started.
Overview of Reaper and FL Studio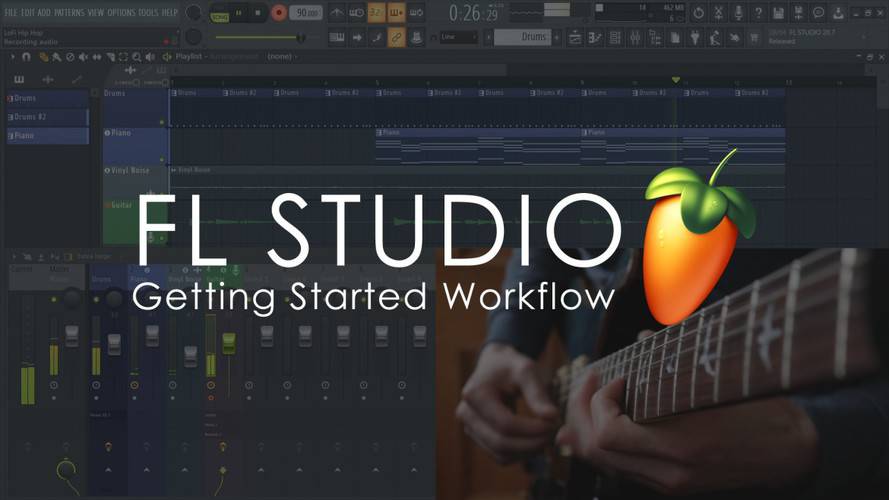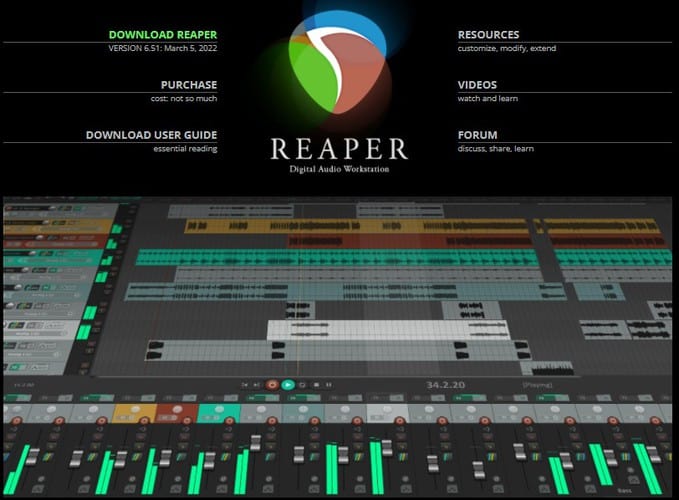 For information sake, Reaper was developed in 2006 by Cockos and is available for Windows, macOS, and Linux users.
Fruity Loop Studio was developed in 1998 by the Belgium company Image-Line and is available for Windows and macOS. The original name was FruityLoops but changed to FL Studio for legal reasons.
Reaper and FL Studio are Digital Audio Workstations that mix Virtual Instrument notes with audio recording to render a music track
Setup and installation
Installation is easy for FL and Reaper- left click twice on the setup and follow the installation wizard instruction to install.
However, while installing check out the page that shows the install path. On this page, you will see the default path for the software and its VSTs.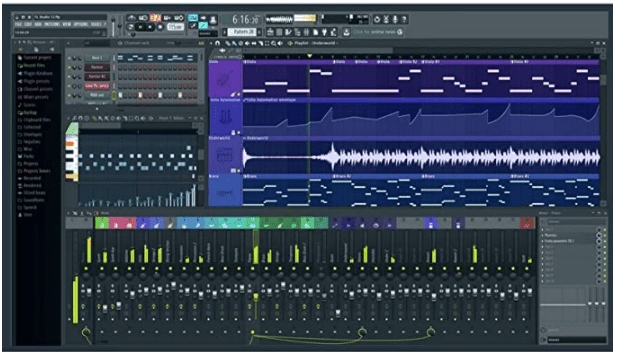 Read Also: River Flows In You (Yiruma) – Easy Piano Notes With Letters
I recommend that you create a simple location path you can easily access. This location is where you will add downloaded VSTs you want to use either in Reaper or FL Studio. After installation, launch the software.
Both Reaper and FL have default setup settings that can meet your production needs.
There are only about three things you need to adjust.
You need to set the MIDI input device, the sound card, and the audio output. These are the basic setup adjustment to make – other setup settings are a product of preference.
In Reaper, you can give the interface theme a new look with the aid of the theme editor. While in FL, there is no setting to change the theme.
Well, that's cool because FL has one of the best default themes of all DAWs.
If you love to make things look your way, Reaper is a better pick as it has a highly customizable interface.
User interface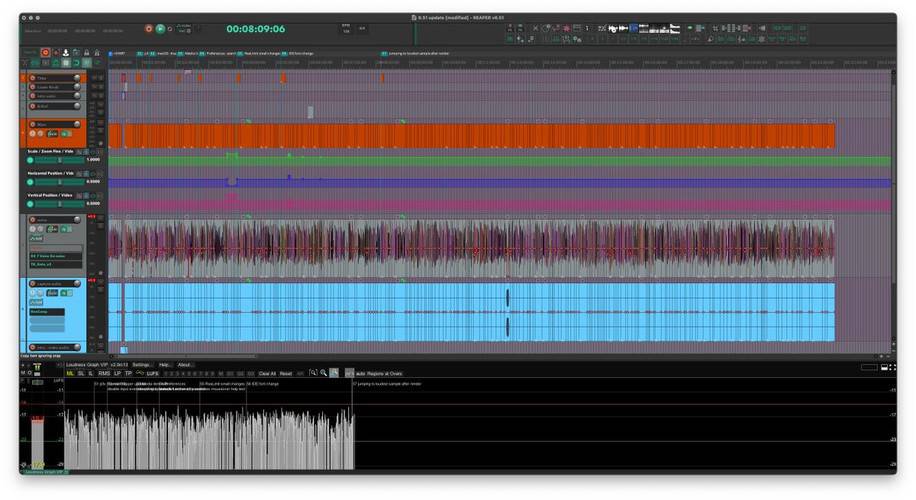 When you launch Reaper, all you see is the sequencer, the mixer with just the master channel, the transport bar, the menu bar, and the toolbar. The default interface looks innocent – but do not judge a book by its cover.
When you open FL Studio, you will see the hint panel, menu bar, transport bar, toolbar, channel rack, the playlist where you arrange tracks, and the mixer.
On the left-hand side of the page, you will find the browser with plugin database, presets, demo projects, and lots more.
Either of the software is user-friendly – with use, you will get to master either of the interfaces.
Ease of use
With FL, a beginner can easily get around the interface. One of the ways I learned to use FL easily, is through the aid of the hint panel at the top-left corner of the page.
When you scroll the mouse over a field, the hint panel tells you the name of that field.
I was able to make a basic rock beat after spending a few hours with the software. There are four 808 instruments in the channel rack which I used without adding any virtual instrument.
The first day I opened Reaper, I was a little bit confused to get the things I needed. For me, it took more time to learn with Reaper than with FL Studio.
However, one of the reasons why I love Reaper is that its sequencer and mixer are fixed to the page, unlike FL. In FL, you will have to click each section every time you need it.
Note: For beginners, I recommend that you get a video that teaches the basics of production so you won't be stranded with your DAW.
To add a new track or virtual instrument:
In FL, go to the plugin database, click and drag in the VST you want to add to the bottom of the channel rack.
Or you can replace the existing instrument by dropping a new instrument over the old one.
In Reaper, right-click on the space to the left of the sequencer and click on insert virtual instrument. Select the instrument you want to create the track.
When a new track is created in Reaper- it is automatically routed to a mixer channel. However, in FL Studio, you have to route each track to the mixer manually.
If you do not have an external MIDI controller, you can use your computer keyboard to send MIDI notes to your virtual instrument in Reaper and FL.
Compatibility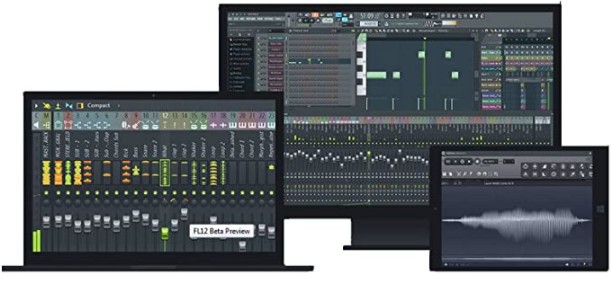 Reaper is widely acceptable on PCs. Since it does not have many plugins, you can use it on almost all computers. It even works on Windows XP and Vista. Regardless of upgrades, it remains the same.
With FL Studio, you have to upgrade your computer as the newer version comes. I do not mean every version will require a new PC but new versions of FL are not compatible with an old PC configuration.
Compatible plugins with FL include 32 and 64-bit VST 1,2 and VST 3; apple audio unit (macOS only).
Reaper runs the following plugins- VST and VST 3; AU, DX (Microsoft DirectX), and JS (Jesusonic).
While FL Studio consumes up to 1GB of disk space to install on a PC, Reaper takes only 15MB of disk space for download and installation.
Native Plugins
Native plugins run on your PC system unit and can be coded for a DAW's specific use.
Reaper is a blank slate when it comes to native plugins. It comes with many effect plugins and a single virtual instrument called ReaSynth.
So when you install Reaper, you will have to download virtual instruments and install them to the Reaper VST path you have created. This consumes a lot of time getting the DAW started and running.
FL Studio, when installed is equipped with lots of virtual instruments and effect plugins that you can start to use immediately.
In the trial version of FL, you get both free and paid plugins- but the cool thing is you can produce a complete song with the free plugins.
I remember the first song instrumental cover I made was without any third-party tool. I made it completely with the available plugin in FL.

If you are starting your journey as a producer, I recommend FL Studio as a better tool than Reaper for Native plugins.
However, experienced producers prefer to have the Reaper blank slate to avoid unwanted native plugins that eat up system space and stick to their plugin library.
Third-party VSTs
Reaper and FL are highly compatible with Steinberg virtual studio technology. Although Reaper does not come with virtual instruments, Cockos provided free VSTs on the Reaper website.
FL comes with native VSTs but does not limit you to that only. You are allowed to add up any VST of your choice.
Note that VSTs on the Reaper website are not only usable in Reaper; FL can also run VSTs downloaded from the Reaper site.
Editing tools
Most of the editing done while creating and mixing tracks is carried out in the piano roll.
FL strength is in this area of production. The piano roll has a friendly interface with various tools to aid your work.
Reaper and FL Studio have similarities that are also common to all DAWs.
They all have editing tools that include but are not limited to copy, paste, loop, mute, duplicate, slice, panning, note release, and velocity.
One of the editing tools I love in FL is the Arpeggiate. This tool is for chopping MIDI notes in the piano roll. With this tool, you can produce all kinds of amazing solos.
Audio editing tools
I believe FL is better for creating everything production except for detailed audio.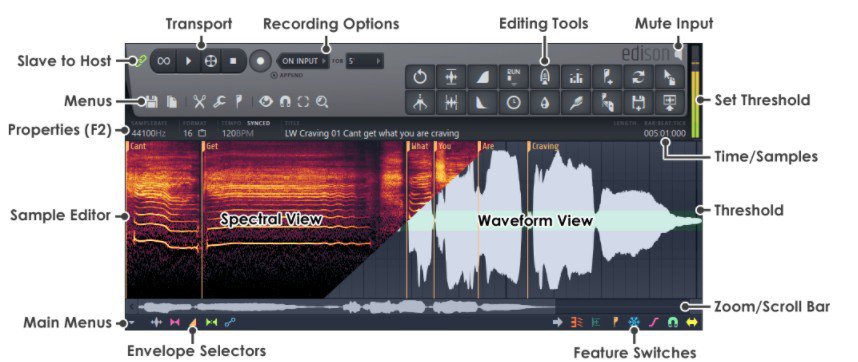 Recommended read: 6 Best Music Genre Finder Websites to Check Genres of any Song
FL only has one native vocal plugin, Edison. In the real sense, you can record and edit audio with Edison but as I said earlier, not all DAWs are perfect in all ramifications.
As an experienced FL user, I will recommend that Audio production software such as Audacity or Adobe Audition be used for audio recording and editing while instrumentals are done with FL.
Reaper, being a plain production software, can adequately run any installed vocal VST added to its VST library. With Reaper, you can completely record and edit audio to your taste.
It is easy to make podcasts with Reaper. For editing audio, I prefer Reaper effect plugins to FL Studio effects.
Pricing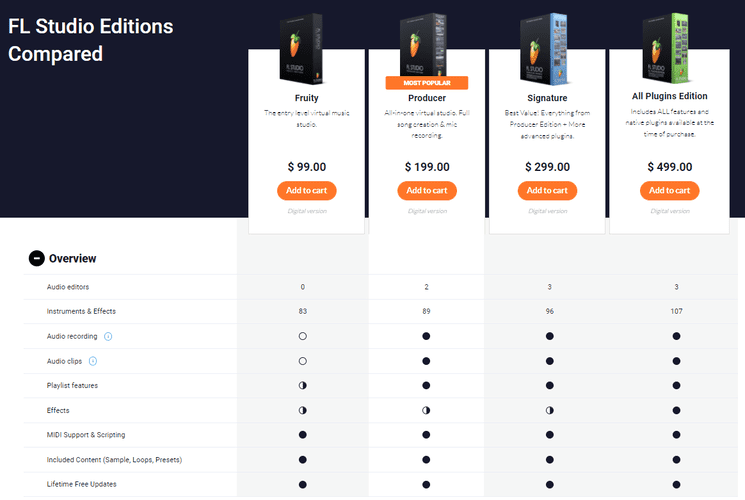 To buy a full version of FL Studio, you can spend between $99 – $499 depending on the edition you choose.
After download, follow the instructions given on the site to register the product.
You can download Reaper freely and enjoy it at its maximum capacity for 60 days.
After the expiry of the 60 days, you only need to pay $60 as a license fee if your earnings do not exceed $20,000 annually. But if it does, you will purchase a commercial license for $225.
Reaper takes the lead when comparing in terms of price.
Pros and cons
Reaper pros
It is cheaper to use and maintain.
It is suitable for an experienced producer who has a VST library.
FL Studio pros
Built-in virtual instruments and effects plugin.
Lots of samples and presets.
Reaper cons
The default interface looks boring.
You need to add third-party plugins.
FL Studio cons
Not a great tool for audio recording and editing.
Not compatible with all audio formats.
Wrap up
Verdict on mixing and mastering: From my exposure to Reaper and FL Studio, I will conclude that they are excellent for mixing and mastering music. However, Reaper works better with multiple tracks. Ranging from multitrack recording and editing to inserting multitrack files, to grouping items on a multitrack
We have come to the end of the comparison, and I must say it is a hard decision to make between FL Studio and Reaper.
While one shows strength in one area, the other shows strength in another.
However, I will choose FL Studio to be the better DAW for Electronic Music.
Mind you, there is no specific DAW for a particular music genre – FL Studio wins this comparison for its comprehensive virtual instruments that ease you of downloading plugins before using the digital audio workstation.
I will also recommend Reaper for being one of the least expensive full-featured DAWs. At a low price, it runs VSTs, records live instruments and render high-quality audio track without limitation.