When the question – which is the best between Studio One and Ableton is asked- a lot of folks say Studio One. Why?
I believe some of these folks don't even know why.
So for you and I not to come to a hasty conclusion like them, I have decided to write my observation after using Studio One and Ableton.
In this article, I will be making a comparison between Ableton and Studio One.
However, let me lay this foundation. Do not expect a DAW for live performance to behave better than a DAW for production in the studio.
Let the comparison begin.
Overview of Studio One and Ableton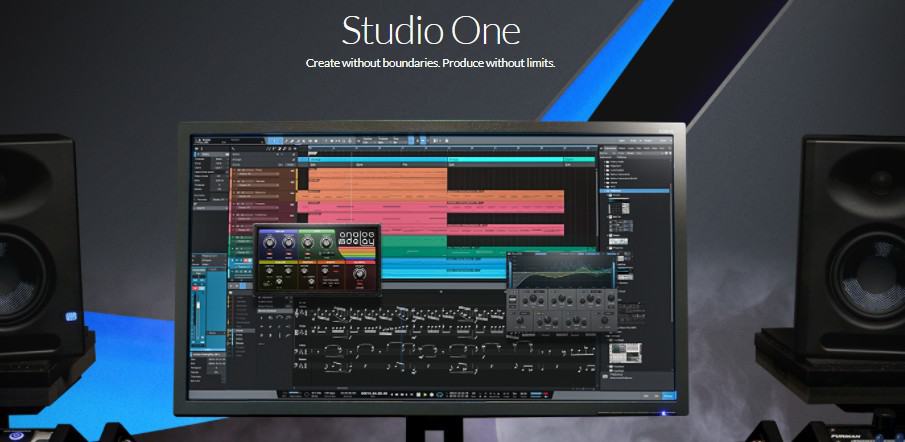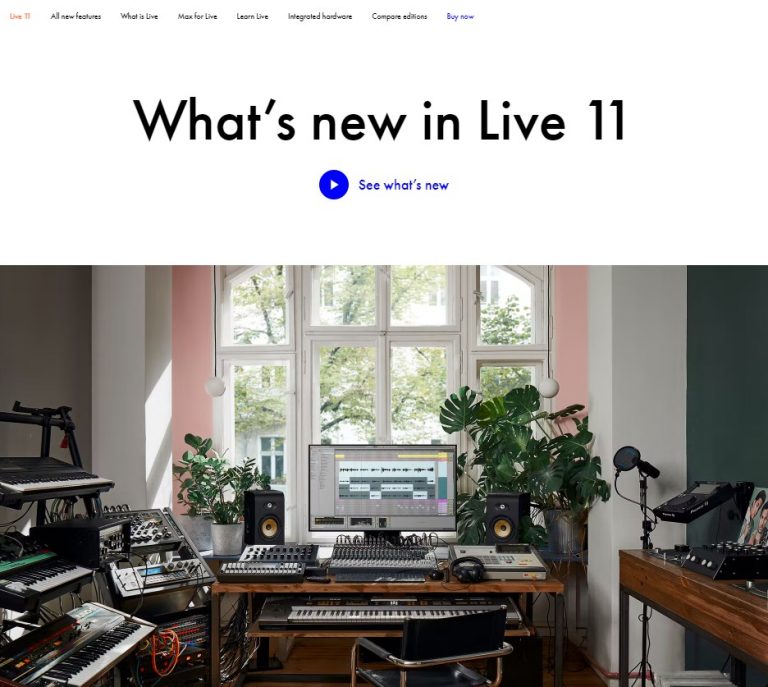 The first Ableton version was released in 2001 and has since been one of the leading DAWs loved by musicians, DJs, and sound engineers. It was released by Ableton AG, a German music software company.
This music software now has its eleventh version – released as of February 2021.
Ableton is an artist's music production software developed for live performance. It is also a Digital Audio Workstation for creating electronic music.
Studio One, a digital audio workstation developed to create, mix, record, and master music- was released by PreSonus in September 2009. It is available for Windows and macOS. Studio One distributes a free version with lesser functionality, known as Studio One prime. Its commercial version is the Studio One Artist and Studio One professional.
Getting started
You will notice the Ableton Live logo is a combination of four vertical lines and four horizontal lines; these represent the two views available on Ableton's start page.
There is the session view and the arrangement view. The default view is the session view which is ideal for live performance and mixing. Music producers do not like to use this view.

The suitable view for producers is the arrangement view. You can toggle between the views by clicking an icon to the top right of the start page.
On the Studio One start page, you have access to recent files, songs, projects, and shows. You even get quick access to online accounts such as SoundCloud.
In addition, on the right side of the start page, there is the News Feed, demos, and tutorials. With this, you can follow up with happenings in Presonus and have access to lessons that will help your skills.
What else is on the Homepage?
On the left side of Ableton's homepage, you will find categories for sounds, drums, instruments, MIDI effects, audio effects, plugins, clips, and samples.
Ableton live opens with four default tracks – two midi and two audio tracks.
You will also find a workspace at the bottom of the page to drop effects and samples.
Studio One provides producers with options to start production. Either choose between the new song, new project, or new show. The new song is a simple composition of melodies, vocals, drums, and beats. A project is a collection of multiple songs ready for digital release or CD mastering.
Lastly, the show is a workspace used to mix tracks and get ready for a show.
Studio One requires an internet connection for installation and activation.
Ease of Use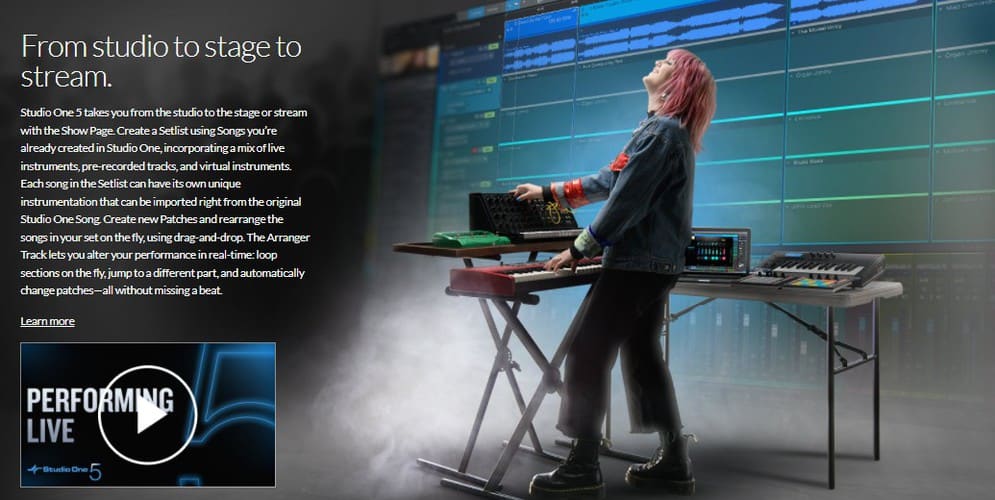 Read Also: River Flows In You (Yiruma) – Easy Piano Notes With Letters
When I hear Studio One, ease comes to mind, flexibility, and cool features.
A feature in Studio One that makes production easier is the 3-in-1 tool. When you choose this tool, the upper part of a clip has a different function from the lower.
With this tool, you can split a track, select and cut a portion of the track, shorten the track portion without changing tools repeatedly. This level of ease is not available in Logic Pro, for example.
To switch between the Mixer, song editor (piano roll), and browser, locate the icon at the bottom right corner of the page. When you select the browser, you can access fields such as virtual instruments, effects, loops, the files on your PC, cloud, shop, and pool.
If you are a live artist, you will find the session view of Ableton very handy. It allows you to create, arrange, and customize a workflow that suits your needs on stage. Ableton arrangement view works as fine as other DAWs.
Addition features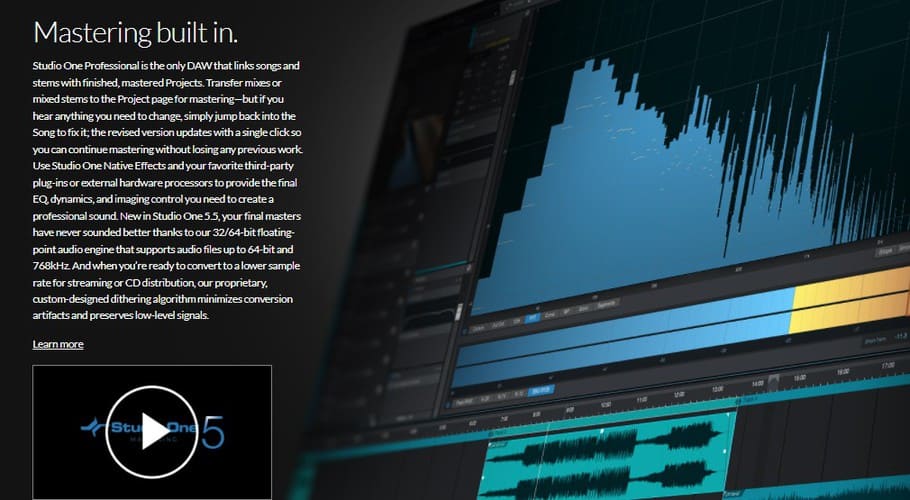 With Ableton Live, you can organize your instrument collection with unique colors. You can have a collection such as drums, VSTs, and FX plugins. It makes it easy to browse and choose available plugins.
I love the extra feature of Ableton that works like a backup. Ableton can recall MIDI notes played but not recorded.
Another feature I enjoy with Ableton is the shortcuts available for almost every operation within the software. These shortcuts are easy to learn and master.
In addition, if you need to export individual tracks, you can do that just by clicking All Individual Tracks – on the export audio panel.
For me, the ease of use in Studio One is the best additional feature.
Let me tell you why.
All DAWs have automation, fade in and out, tempo tracker, marker, and the like. But I have noticed that most DAWs have different buttons or fields for each of the tools.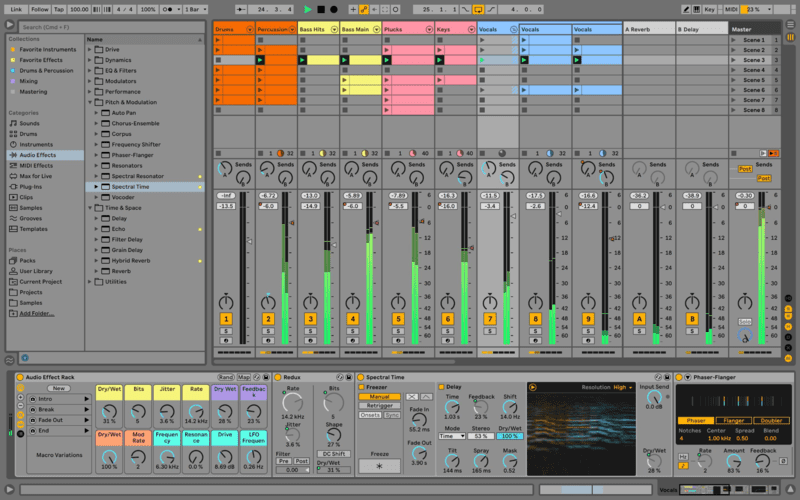 In Studio One, you can fade in and out by clicking and dragging from the top corners of the track.
Like other DAWs, Studio One has a tempo tapper. But you can do more by adding a tempo track to your worksheet. The tempo track allows you to set tempo across the song. By combining the tempo track with the song markers, you can see and adjust the tempo in each section of the song.
Another feature I love in Studio One and even wish is available in the DAW is the tempo changer for an audio track. When you right-click on an audio track, there are options to set file tempo, transpose, quantize and tune audio.
Studio One features an external digital remote – compatible with the DAW on a PC. Studio One remote is available for iPad mini, Android, and Windows.
Editing tools
With Ableton, you can rest assured that your song will always sit right on time. Ableton helps snap samples, import audio, and record MIDI tracks to time.
While editing your tracks, you can toggle automation mode by pressing key A on your PC keyboard.
Ableton allows users to edit and control audio waves.
I love Ableton's audio editing tool that adjusts audio to tempo. You can edit individual audio waves within an audio track without affecting the whole song project.
In Studio One, you import files from your PC into your song arrangement by dragging them from the list of files shown in the software.
When you click on the file field in Studio One, it displays files as located on your PC.
So you do not have to close or minimize the software to import files.
Commonly, FL Studio has one of the best piano rolls among DAWs, but from my experience, Studio One has a better and more versatile piano roll than FL Studio.
With Studio One, you can compose using a piano roll, a drum view, or the latest- a score view. With these options, you can edit the drum track with the drum view; and edit other instruments with the piano roll.
Native and Third-party VSTs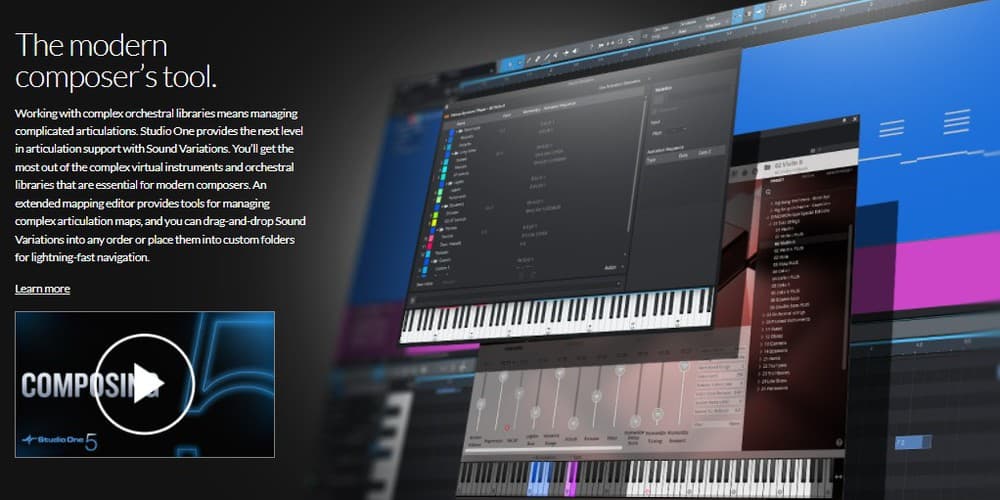 Studio One comes with five virtual instruments and 38 to 53 native FX Plugins.
If you use a PreSonus audio interface in your studio, then you have access to enjoy Studio Magic Suite.
Studio Magic Suite includes tutorials from Melodics, sound libraries from Ghost Hack, 9 effect plugins, and 7 virtual instruments to use in Studio One or other DAW of your choice.
Ableton Live comes with enough stock plugins that help widen up your creative curve. Before you download third-party plugins, I recommend you use the stock plugins available in Ableton. You will be more than amazed.
Compatibility
Ableton runs on Windows and Mac. Ableton 11 is compatible with Windows 10 and 11 (64-bit). Recommended system requirement for Live 10 and 11 is 4GB RAM and a Core i5 processor.
To install Ableton sound library, create up to 76GB disk space.
Plugin formats supported by Ableton Live include VST2 (32 and 64 bit), VST3- 64 bit (live 10.1 and later), Audio unit 2(32 and 64 bit). Unsupported plugin formats are Direct X, AAX, Audio unit 3, Audio unit 1, and RTAS.
Studio One is compatible with Windows 10 (64 bit). The minimum system requirement is 4GB RAM- while 8GB RAM is recommended. A core i3 processor or more is ideal.
To install the complete Studio One sound library- 32GB disk space is recommended.
Studio One supports VST2, VST3, Audio Units, and Rewire plugins.
Pricing

To buy the Live 11 Suite, a complete integrated studio version of Ableton, will cost up to $749.
The premium Studio One Professional cost $399.95; PreSonus Sphere, a go-all-in Studio One edition, costs $14.95/month or $164.95/year.
Pros and cons
Ableton Pros
It is a ready-to-use software for live performance with minimal setup.
Ableton allows the artist to create scenes great for moving from one section of the performance- to the other.
Easy access to inserted effects plugins.
Studio One Pros
Intuitive and well-designed interface.
Full stock plugins for complete music production.
Ableton Cons
A challenge with Ableton 10 and still experienced in version 11 is its frequent system crash.
The newer version requires a higher system configuration.
Studio One Cons
There is software bug interruption during live sessions.
Wrap up
There is no DAW inferior to the other. Ableton and Studio One gives you just the best of the best that you can think of.
I will conclude by highlighting the strength of each DAW.
For production needs, Studio One wins for its versatility, user support, and learning curve. Studio One is a professional tool for performance but not the best compared with Ableton Live.
Ableton Live excels in live performance. Artists rely on Ableton Live for speed and tools to ensure your mix is a cut above the rest.