Recently, I was in my studio surfing the internet when I decided to check out discussions on Social media. I came across a question from someone asking to know the difference between Cubase and Cakewalk.
I noticed people started mentioning the DAW they think is better. However, I believe each software should be given a fair chance before coming to a conclusion.
So, in this article, I will be exploring the two DAW – Cubase and Cakewalk
A feature I notice people talk about is the Sampler track in Cubase and the Prochannel in Cakewalk
The sampler track is used to make audio a source for MIDI notes while the ProChannel in Cakewalk is for editing audio tracks.
Now let's get into the details about these Digital Audio Workstations.
Cakewalk vs Cubase
Overview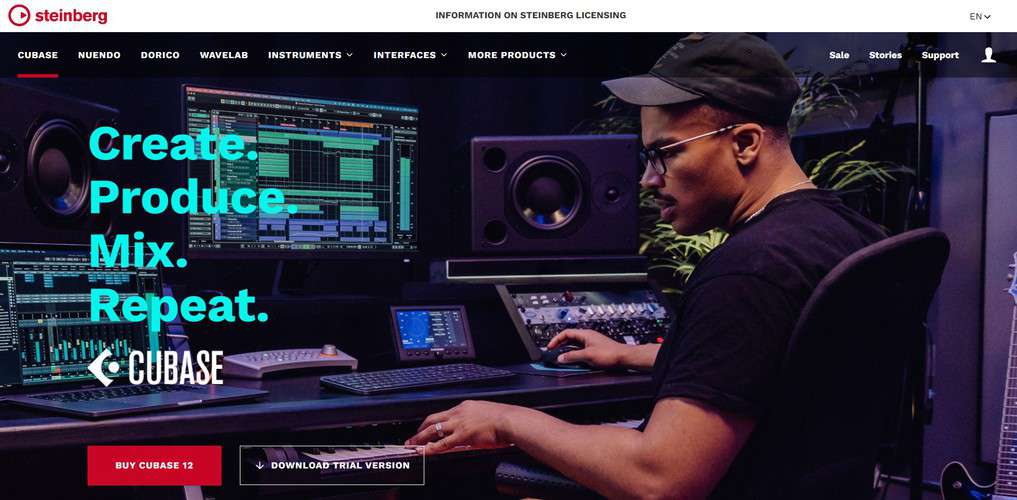 Cubase is one of the leading music production software that has ever existed. It is ranked among DAWs like FL Studio, Bitwig Studio, Logic Pro, Studio One, and Pro Tools.
Cubase allows users to import and edit video with audio; not many DAW allow video editing.
Cakewalk is a production software owned by BandLab Technologies. It is the official production software for BandLab – an online platform for creating and sharing music.
Ease of use
Whenever Cubase is launched, it recalls a list of your last opened projects- allowing you to reopen them. The option to create a new project appears on the top of the recalled projects. If you click on a new project, Cubase then gives you a list of templates you can use for your project.
However, if you do not want any of the templates, you can choose empty- this gives you a plain page without any track inserted.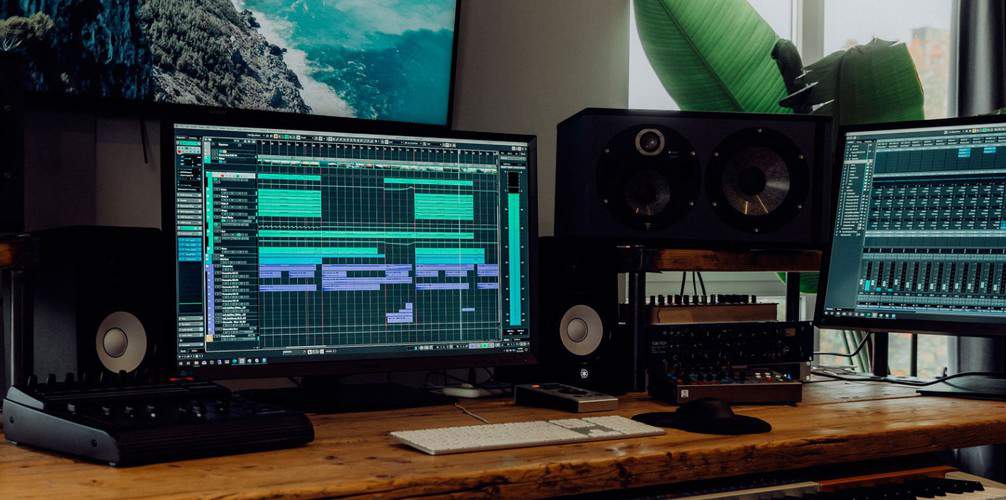 For me, I find Cubase bulky- it requires time to learn to use the icons displayed. I will not suggest it for a beginner.
Cubase allows you to import audio files with its tempo, signature, and chord track. This feature is very useful if you want to create a song while using the details of another as a reference.
Cakewalk is friendly for beginners. It even makes it possible to customize the page layout- you can reposition all the fields on the page.
Cakewalk allows users to customize different pages for mixing, composing, and mastering; this helps to keep the workspace organized.
There is a Matrix view in Cakewalk with which you can trigger loops easily. However, you can edit to detail as you will do using the sampler track in Cubase.
Lastly, if you do music by sight, Cakewalk has sheet music with which you can score and create songs.
Audio editing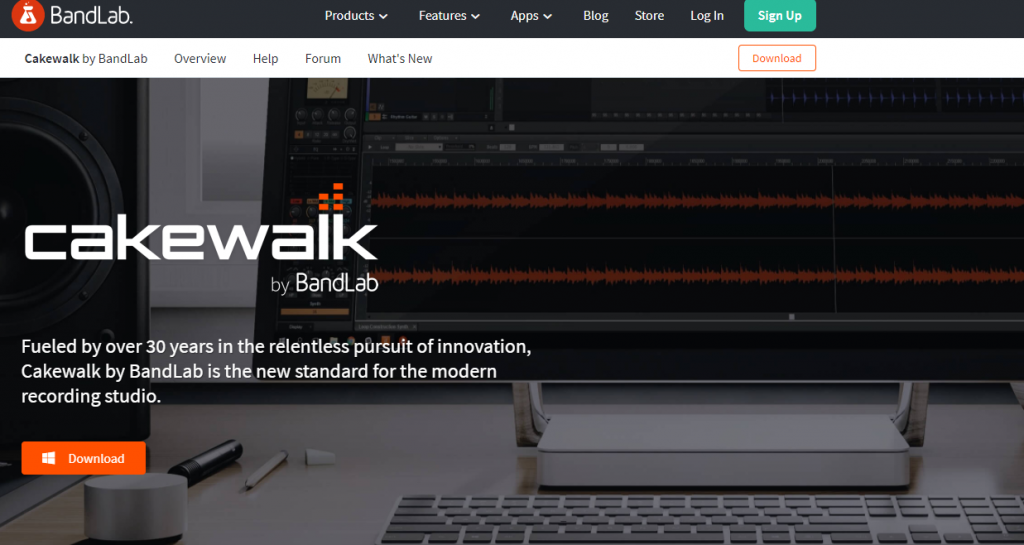 Cubase features an audio engine with crystal-clear sound quality.
The audio engine operates 64-bit floating-point resolution at a 192 kHz sample rate.
Cubase has movement tools that you can use to sync audio tracks seamlessly. You do not have to drag an audio track and begin to scrub it to fit perfectly.
Another audio processing feature in Cubase is its sampler track. You can now use a sampler on loops and audio without using a third-party instrument like Kontakt.
Load the sampler track by right-clicking on the audio loop and clicking create sampler track. Cubase sampler track can do all that a third-party sampler will do.
With the sampler track, you can use audio as the source for creating MIDI notes.
The ProChannel of Cakewalk helps to edit audio and MIDI track. It provides compression, tube saturation, equalizer, reverb tape emulation, and console emulation- for each channel. ProChannel is a one-stop editor in Cakewalk.
Editing tools
There have been improvements that help to edit in the latest Cubase version, Cubase 12. The improvement includes:
Fourth mix console – Cubase allows you to run your mixing idea in four different ways. Cakewalk, however, allows its users to create and save separate views for mixing, composing, and mastering.
You can export selected events- this allows you to export portions of your songs in processed or unprocessed form.
Two video tracks.
Advanced crossfade editor- you can now edit crossfade for precision.
ARA extensions on audio tracks- with this tool, you can easily load your vocal tuner to a track.
Export audio with a sidechain.
Cakewalk features all editing tools present in other production software.
However, the following features are unique to Cakewalk:
Effect rack. This rack allows a user to load effects to individual tracks on the sequencer- drag and drop on the effect track to add effect.
You can easily synchronize one track with another by setting the scrub point of the track.
Direct automation monitoring. It allows you to write automation during playback.
Virtual instruments and third-party plugins
Cubase has not disappointed in having stock instruments.
The DAW comes with the following virtual instruments: Groove Agent SE, Halion Sonic SE 3, Retrologue 3, Sampler track 2, Verve, Padshop 2, and Flux. All these VSTs perform efficiently like third-party instruments.
Cakewalk comes with just about five virtual instruments; this may be because it is a free DAW. I also don't expect so many stock instruments in a free DAW.
However, Cakewalk is loaded with efficient effects for MIDI, audio signal, and side-chaining.
Pricing
Cakewalk is a free DAW for music production. Although free, Cakewalk delivers excellently.
Cubase Pro 12 costs up to €579. However, you can sign up and download a demo version free for 30 days.
If you are a starter, I will not recommend you start spending so much on a DAW when you can get it completely free and still get something done.
Pros and cons
Cubase pros
ARA support- plugins such as Melodyne and SpectraLayers can be used directly into the lower zone editor.
It delivers so much at a low price.
Better stock instrument than Cakewalk.
Cakewalk pros
It is suitable for beginners.
It is free.
Cubase cons
It is expensive.
It is not ideal for learners.
Cakewalk cons
Few virtual instruments; it has a lot of FX plug-ins.
Only compatible with Windows.
Wrap up
The winning DAW for today's comparison seems glaring to the eye. Although not that the runner-up is poor – the winning DAW just beat it down without argument.
If you are a beginner, you will have to consider your budget and not jump to software meant for the big boys. I don't mean there is software for specific people, but considering the price, I do not recommend software like Cubase for a beginner.
I recommend using Cakewalk because it is free and has the tools needed for production.
However, if you can afford it, why not- go for the DAW that gives the liberty to work seamlessly. It is packed with plugins that will make you always want to produce again.
Without further ado, the winning DAW for this comparison is Cubase for the following reasons:
Its latest version comes with new features that make editing easy.
It comes with adequate tools- virtual instruments – to create, edit, mix and master a song.
Cubase stock instruments are better than Cakewalk's stock instruments.
Finally, it has maintained excellent performance for years and has not relented.
Words are not enough to tell how amazing Cubase is – why not check it out for yourself?
Read Also: 7 Best Melodyne Alternatives (Free & Paid Included)