The question keeps coming again and again- is this Digital Audio Workstation better than this? What production software can I – a beginner use for learning.
Is a free DAW better than a paid DAW? Which software has the best virtual instrument?
A lot of time beginners keep asking these questions. They want to start their learning phase with the best they can have.
I always recommend – that beginners should start with a free DAW. Don't feel intimated by the prices you see on other software. Although there are differences between paid and free DAW but not so much you can't produce a piece of professional music with free ones.
I will be addressing this article majorly to starters who want to know the available opportunity and how to seize it. To do this, I will compare two production software – Cakewalk and Reaper.
Considering price and delivery, these DAWs are highly recommended for beginners.
Let's get started.
Cakewalk vs Reaper
Overview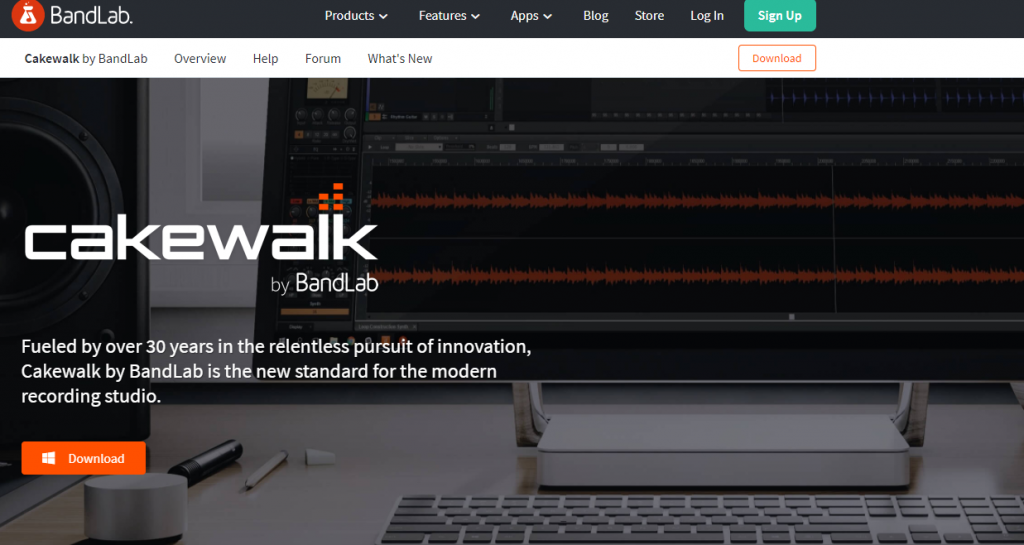 Cakewalk is a relaunch of a production software called SONAR. SONAR was owned by Cakewalk Inc. but later sold to BandLab Technologies.
BandLab Technologies rebranded SONAR as Cakewalk.
Cakewalk is flawless music software- a product of over 30 years of relentless pursuit of innovation. It is a standard for a modern recording studio.
Reaper is a music production software created by Cockos. It is available in 32-bit and 64-bit formats. I call it the camouflage- it is simple yet powerful.
User interface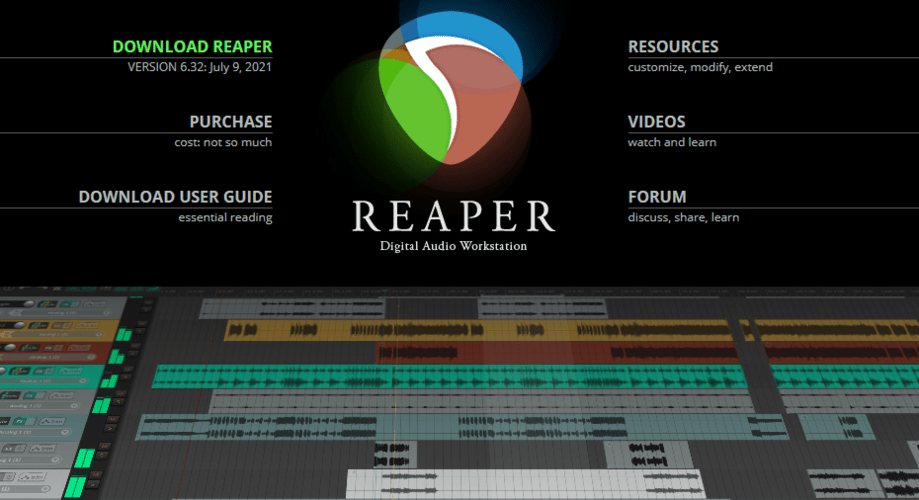 Read Also: River Flows In You (Yiruma) – Easy Piano Notes With Letters
People have believed, and I agree with them – the default interface of Reaper sulks. You have a default white and a light shade of black interface- not attractive to me like the default page of software like FL Studio.
However, I think Cockos wants to keep the software tidy and not leave things displayed all over the page.
Cakewalk has a superb interface. As I said earlier, Cakewalk is a product of years of innovation. The interface is similar to industry-leading software such as Logic Pro, FL Studio, and Studio One.
Cakewalk users can customize the page layout and arrangement by simply clicking and dragging the field you want to move.
Cakewalk provides a screen module with which you can save customized page layouts as preset. You can set up a page specifically for mixing and another for composing.
Ease of use
When you have installed either software, you need to set up preferences in the setting.
Afterward, connect your MIDI controller, audio interface, mic, headphones, and the monitors.
Cakewalk has a page layout that makes it easy to locate tools. You can easily access VSTs and FX plugins displayed on the right-hand side of the page.
At the bottom of the page are the icons for full mixer view, matric view (a drum pad used to trigger loops and samples), the piano roll, sequencer, and sheet music.
Reaper only displays the piano roll section, the transport bar at the bottom, and the mixer. You can load the plugin by clicking on an individual channel on the mixer.
Compatibility
Cakewalk is only compatible with Windows OS.
The minimum requirement for Cakewalk includes:
Windows 8.1 or higher (64-bit only)
8GB RAM
3GB free disk space
1280 x 800 screen resolution
ASIO compatible hardware
Multi-core Intel or AMD CPU
The Current version of Reaper is available for Windows XP and newer, macOS, and Linux.
Reaper has the following system requirement:
Windows XP till the latest (32-bit and 64-bit, Intel only)
macOS 10.5 – 12
Linux requires GTK+2 supported with additional effort, GTK+3, and ALSA.
1GB RAM
15 GB free disk space
Editing tools
Reaper comes with a set of some of the best audio processing tools in the industry. It is equipped with powerful tools such as EQ, Compression, and Reverb for editing purposes.
If Reaper is the first production software you try your hands on, I bet you will not want a replacement for the FX plugins.
Cakewalk also comes with built-in FX plugins with which you can completely edit your audio and MIDI track.
Cakewalk makes it possible to add FX plugins and replace an existing virtual instrument by either dragging it into the track or using the effect rack.
Creating automation track in these DAWs is similar. One of the icons you will find on a MIDI or audio track is the icon for automation- you create automation by clicking that icon.
An amazing feature I have found in these DAWs is the feature to record automation through the track.
In addition, a third-party sampler such as Kontakt provides a VST instrument called TimeMachine with which you can record automation like you are recording an audio or MIDI note.
Native plugins & third party VSTs
Reaper serves as a host to many industry-standard plug-in formats. One thing I do love about Reaper is the native FX plugins.
Reaper's stock effects are top-notch in the industry. It runs some of the powerful effect plugins in the industry.
In addition, you can even download more VSTs and effect plugins on the Reaper website. Reaper, however, does not have any virtual instrument except for ReaSynth.
With Cakewalk, users experience the industry-best audio engine. It runs VST3 and is compatible with touch devices.
Cakewalk does not have many virtual instruments. It has lots of effects and processors like Reaper.
Cakewalk stock virtual instruments are bass guitar, drum kit, electric piano, string section, and Cakewalk TTS-1. If you record guitar and need a free amp, Cakewalk should be your choice; with some decent plugins.
Pricing
Reaper offers a free download and a fully functional 60-day working period. When this period expires, the user has two licensing options- a discounted and a commercial one.
The discounted license is for private use and small businesses. The commercial license is for big organizations with higher annual revenue.
The features of the license options are the same; the only difference is the target audience and price. A paid license for Reaper includes the current version with all its future updates and a free upgrade to a new version with its updates when they are released.
Cakewalk is also completely free to download. However, due to the acquisition by BandLab Technologies, the premium add-ons via sonar platinum are not yet available.
Pros and cons
Cakewalk pros
Compared to Reaper it is completely free.
It is compatible with touchscreens.
You can export and share your songs to YouTube, Facebook, SoundCloud, and more.
Reaper pros
It is highly customizable.
It consumes low CPU power.
Cakewalk cons
It does not have varieties of virtual instruments.
It only runs on Windows.
Reaper cons
Has just one stock virtual instrument.
The default interface is awful.
FAQs on Cakewalk vs Reaper
Is Reaper as good as FL Studio?
With music production in view, Yes. Reaper is a free DAW capable of delivering all production needs. Hans Zimmer, a popular German producer makes use of Reaper among other software.
Is Reaper better than Pro Tools?
No, given the differential features of the two DAW software.
Is Cakewalk better than Pro Tools?
No. Cakewalk is ideal for producers but Pro Tools does much more. It is suitable for songwriters, sound engineers, and producers
Is Cakewalk hard to use?
No. Although Reaper is easier for beginners.
Do people still use Cakewalk?
Yes. Many BandLab users use Cakewalk side by side with BandLab.
Wrap up
We've gone through the details and now is when I make a recommendation as to which one is better between Cakewalk and Reaper.
Considering plugins, Reaper and Cakewalk are at par- they only come with effect plugins.
In layout, Cakewalk wins Reaper with its catchy page layout and theme.
For learners and beginners, I will recommend Reaper because:
It has a simple to use layout
It does not have too many icons on the page. The many icons present in Cakewalk may bore a beginner.
It is cheap and does not consume CPU power. Therefore, it is budget-friendly.
Conclusively, I will choose Cakewalk as the better DAW for producers because:
Although Reaper is easy for learning; Cakewalk does not take forever to learn.
You can replicate almost all the features and editing tools in Reaper and more.
Cakewalk exists in what I will call the work and earn ecosystem. Cakewalk is a product of BandLab- a social music platform that brings producers and musicians together in harmony and even allows earning features.