If you are looking for a good pair of noise-isolating earbuds to block out the external noise, stay tuned in.
In this guide, I'm going to review some of the best earbuds that do the job of isolating the noise very well.
The fact is that all the earbuds that I review here in this post are under $100. You don't have to shell out huge money for blocking outside noise.
You know this.
When choosing the good earbuds it's essential to look at sound isolation, comfort, light weightiness, and also the durability. While listing the earbuds in this post I've taken all these factors and curated them. You can also refer, most durable earbuds.
Also, it is worthwhile to mention that, earbuds often offer superior isolation than that of over-ear headphones as they seal into the ears and have a good fit.
Tips for buying noise isolating earbuds!
Noise isolating vs. noise canceling earbuds
People often get confused between the two terms.
Noise isolating earbuds are designed in such a way that they fit perfectly into your ears, and prevent the external sound from leaking to your ears and also vice versa. All they do is that they get rid of external sounds passively. This is also called as passive noise canceling.
Noise canceling earbuds contain a noise canceling mic that picks up the external noise, and produces the inverted waveform of it, and then thus cancels out the wave created by noise. It works very well for cancelling sounds of constant frequencies of low pitch. This is also called as active noise canceling.
Why noise-isolating?
You are here to know more about noise isolating earbuds. So let's look at some of the benefits of using noise isolating earbuds.
These earbuds are best suited for wearing them in airplanes where there is constant background noise. You can also consider wearing these earbuds to the gym, thereby you can get rid of the music they play in the gym.
The noise isolating design, combined with the volume at which you are listening to music can easily isolate the external noise.
As I told you earlier noise-isolating earbuds don't leak the sound to the surroundings, thereby it maintains your privacy. You can easily listen to your favorite music without worrying about who are beside you.
When the external noise is dampened, you hear the details of the music you are hearing more clearly. There will be an improved bass response.
Like that of noise-canceling headphones, noise isolation ones do not require extra battery power to drive the noise canceling mic.
How noise-isolation is measured?
The effectiveness of the isolation that an earbud offers is measured in terms of decibels (dB). It is the measure of the intensity or loudness of the sound. If an earbud is marked to block the external noise of 30dB, it means that it can block noise (when silent) of up to the sound of a rainfall.
However, the noise of low pitch will be filtered out effectively than that of high pitch. If you are trying to get rid of a sound of a screaming woman near your home every day, no earbuds can fit you.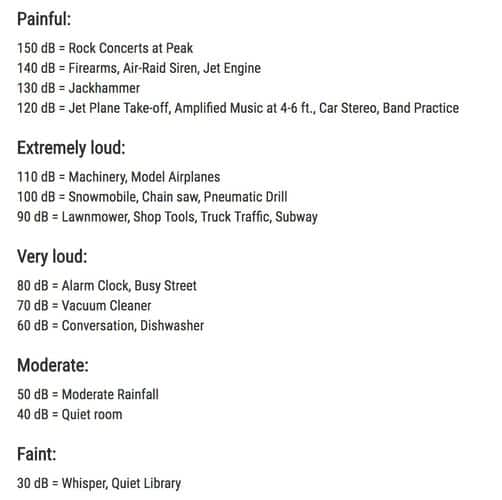 If you want to know more about the noise reduction ratings, refer this guide.
What to look in for noise isolating earbuds?
The earbuds offer good isolation from the surrounding, they seal in perfectly into the ears. However, not all ears are normal.
Realizing this, most of the earbuds that offer good isolation comes with multiple sizes of eartips, enabling you to choose the eartips that perfectly seal your ears. When choosing earbuds make sure that they come with multiple eartips or earplugs.
Also, the eartips play a major role in sound isolation. Often, the Comply foam eartips make your earbuds more comfortable and isolate noise effectively. But if noise isolation and durability are the main things for you – go for silicone bi-flange or tri-flange eartips.
Above is the image of tri-flange eartips that offers the best noise isolation.
For some of the popular earbuds, tri-flange eartips are available from a third party or maybe from the original headphone company itself separately. If you already have a good earbud and want isolation, just search for eartips.
There is a misconception that higher impedance results in good sound isolation. But that's not true. But the fact is that higher impedance earbuds need much higher power to drive.
To make your earbuds work well with weak amplification devices like mobile phones and mp3 players, you need to make sure your earbuds have an impedance o below 25 ohms. Or else your device battery may drain up a little faster. Nevertheless, high impedance gets you rid of microphonics (that cable rubbing noise).
The main thing is that rather than looking at the technical specs, you need to consider the physical specs as they contribute fully to the effectiveness of passive noise cancellation.
Best 7 Noise Isolating Earbuds – Our Pick
After knowing how to pick up the best pair of noise isolating earbuds, you may be overwhelmed by the sea of earbuds available out there.
This is why, I've done the in-depth research for you, and compiled up the best earbuds that are superior at isolating the noise.
Let's dive in.
These noise isolating Shure earbuds are often compared to noise canceling earbuds by some of the audio engineers!
The amount of the external noise that these earbuds keep out is astonishing. The amazing thing is that it's even good at getting rid of sharp scream sounds that are of high pitch.
In fact, many of the users who bought these earbuds unaware of the isolation it provides, have listed the noise-isolation feature as a disadvantage that they won't be aware of the surroundings!
As these are noise isolating, they tend to develop air pressure in your ears. So, for the health of your ears, it's better to take breaks each hour.
The sound quality is excellent. As there is true isolation, the bass is exceptional. Apart from the bass, the mids and highs are clear.
The greatest part of these earbuds are that the wires are detachable and this ensures that you can easily replace the wires and ensure durability. The wire's build quality is rugged and offers longevity.
The earbuds come with multiple (S, M, L) sound isolating sleeves that are soft and flexible and capable of getting you rid of 37dB of ambient noise!
The only downside is that the looks are medium. If you are the kind of kid who loves the beauty of Beats, don't go for it.
Pros
37dB noise attenuation
Extremely comfortable
Great sound
Rugged design
Cons
Looks are not so appealing until you get used to it.
Bottomline: If you are the one who wants top-notch noise isolation, and won't give a damn to the looks go for it.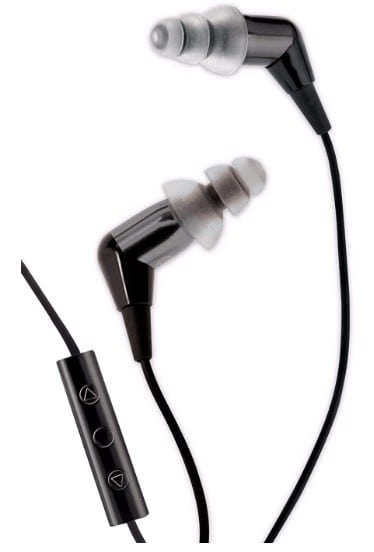 No matter what model of Etymotic earbuds you get, you can't go wrong with noise-isolation.
They are made especially for noise-isolation. However, as like that of most of the noise-isolating earbuds, the seal is quite tight, until you get adjusted to it.
With the tight fit, there also comes the advantage of wearing it while walking or exercising without making it fall down.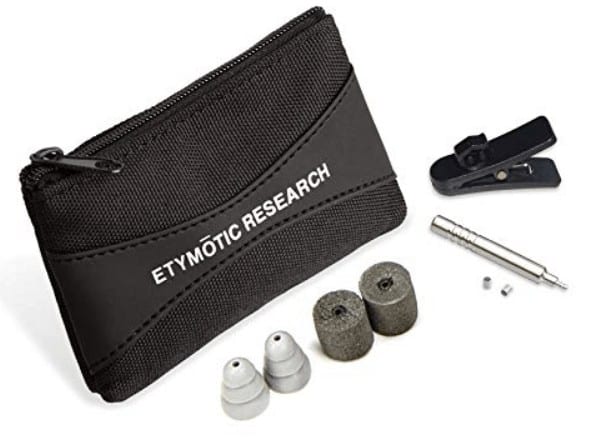 The sound quality is above-average. The sound production is very accurate and flat.
For the price of these earbuds, the quality is good and worth it. The significantly flat response may disappoint you if you are a bass-head. You can't expect that bumping effect.
As I told you earlier it's called a headset as it also comes with an inline mic suitable for making and receiving calls.
It comes with 3 sets of tri-flange ACCU eartips for ensuring the best sound sealing fit for you. The tri-flange fit can never be poor at isolating noise as they are made for that, as I mentioned earlier in the post.
Pros
Great isolation
Good comfort
3 sets of tri-flange eartips
Cons
Bottomline: If you need a great sound isolation with tri-flange eartips that go deep, this is the right thing for you.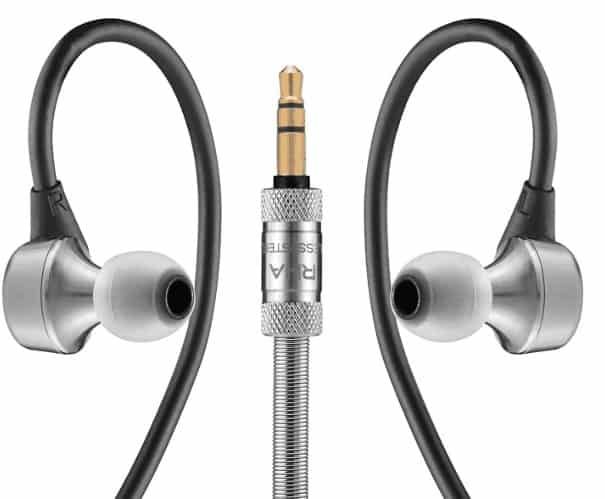 These RHA earbuds come with 10 sets of eartips that include bi-flange silicone, dual density silicone, and memory foam. You can try the eartips that offer you the best isolating experience among these.
The fit is over-ear. This makes the headphones best suitable to wear in the traveling, gym and running with great comfort. Also, the over-ear style offers maximum sound isolation.
However the downside is that the rubbing for the earbud cables tend to make some noise (maybe due to low impedance), but that would not be a problem for general listeners who do not listen to music while on the go.
The earbuds have good bass and is controlled. The consistency across the various frequency ranges is good. The sound produced is vibrant and suitable for all music genres.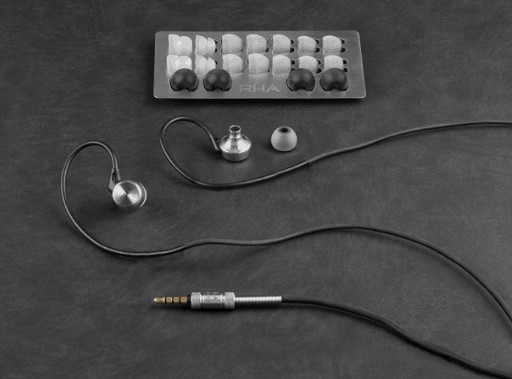 The earbuds are made of stainless steel. The durability would not be an issue as RHA gives you 3 years of warranty. The cable is made of an oxygen-free copper core with steel reinforcement throughout. With this, you can be ensured that the cable won't snap that easily.
There are two versions of this product. One is this the RHA MA750 and the other one is MA750i which comes in with inline mic. That is suitable if you regularly answer calls while on the go.
Pros
Great sound isolation
Good sound quality
Build quality is excellent
Comes with 10 sets of eartips
Cons
Mild microphonics
Little heavy
Bottomline: If you are looking for the earbuds that offer great sound isolation with durability go for it.
If you are looking for the best Bluetooth noise-isolating earbuds, you can't go wrong with it.
These earbuds are made to be used especially in loud environments like in gyms, airplanes or while doing works that involve loud noises.
It comes with a noise reduction ratings of 26 dB which is great.
It is accompanied by three Comply memory foam eartips that offer great noise isolation and superior comfort.
The earbuds are rated IPX3 (partial water proof) and sweat proof which is quite good to be used when exercising and while raining.
The fit is also great so that the earbuds won't fall out easily while running and working out.
Apart from this, the inbuilt mic that this earbud comes with also cancels out noise. It's quite good at filtering out solid state frequencies like the jet engine or lawn mowers. The solid noise isolation feature combined with noise cancellation makes these earbuds the best Bluetooth earbuds for noise isolation.
The sound quality is excellent. Unless you are an audiophile, you can barely find the quality difference between these and those above 100 bucks. The sensitivity of the drivers in these earbuds is little less. If you are looking to blast off your ears with this one, don't go for it.
Being a Bluetooth earbud, the battery life is quite good. You can easily use these for 4-5 hours on a single charge. It is quite good considering it to be noise-cancelling.
Pros
Comply eartips
Great noise isolation
Superior comfort
Sweat proof IPX3
Cons
The volume is little less
Bottomline: If you are looking for great wireless earbuds, go for it.
Especially if you are under tight budget,these are great bass earbuds.
The reason why I've included here is that most of the good bass earbuds are also noise isolating. The tight acoustically sealed fit that bass headphones come with for extended bass response also works like a charm in getting rid of ambient noise. That's what these earbuds do.
The pack comes with 4 sets of silicone ear-buds of various sizes. They offer you superior comfort and great sound isolation.
It comes with an inline mic and volume controller, making it ideal to be used with your smartphones.
The sound quality is great. The earbuds operate at a frequency of 4 – 24,000 Hz. Considering it as bass earbuds, the lower frequency is dragged down. The sound and sound staging is balanced.
The earbuds come with various colors – like black, blue, and red. I personally like black and blue colors.
Pros
Good sound isolation
Deep bass
Good comfort
Good sound stage experience
Cons
Cable can easily tangle sometimes
Bottomline: If you want a budget earbud with great bass, you need to buy these.
If you are looking for the best budget noise isolating earbud, this is for you.
The specialty of these earbuds is that they are handcrafted with wood, giving the headphones somewhat an artistic premium look. The earbuds come with comfortable silicone ear tips are of three sizes S, M, and L. You can pick up the one that offers you the maximum comfort.
The earbuds do a great job in filtering out the low-pitched noise. But certainly like other earbuds you need to crank up the volume a little bit to get rid of the louder noise.
The sound is great for the price and is well-balanced. The earbuds perform consistently over the varying frequency ranges. But the bass is boosted a little bit and is balanced.
The comfort is quite good. You can wear it for hours without getting fatigued, if you find the right eartips to fit in.
These earbuds also come with inline mic for making it to work for calling.
Pros
Good noise isolation
Low price
Deep bass
Cons
Some users reported of having problems with volume controller
Bottomline: If you are looking for cheap earbuds that offer excellent noise isolating this maybe the right guy.
These earbuds feature over-the-ear style, as they are specially made for sports and also superior noise isolation. The eartips seal right into the ears to ensure that they won't fall out while running and also delivers deep bass.
It comes with 6 pairs of ear tips to ensure that you find the tips that best suits your ears. When you just wear the earbuds, you can't really hear the background noise that is of low pitch. The six eartips of these earbuds also include triple-flange ones, that are exceptional in noise isolation.
As mentioned earlier, these are bass-centric earbuds. Bass is excellent and certainly booming. The lows, mids, and treble are rich and well balanced.
They are great while working out. You can easily get rid of gym noise, and the quality of the sound motivates you in your work outs.
Considering the price, it's a steal buy.
Pros
Good bass
Superior noise isolation
Good sound quality
Great price
Cons
Less durable, need to handle with care
Bottomline: Good bass earbuds with excellent isolation and over-ear design. It's a great buy, and the cheapest one among the earbuds I reviewed.
SoundMaximum.com is a participant in the Amazon Services LLC Associates Program, and we get a commission on purchases made through our links.