Binaural microphones are in a class of their own. It's one group of microphones that you cannot replace with another type and get similar results.
Last update on 2023-09-21 / Affiliate links / Images from Amazon Product Advertising API
If you need to listen to the binaural audio, you must record it with binaural mics. However, there are different kinds, and they come with different features that can make one more useful than the other in some cases.
This article gives you the best binaural mics you can use when you need that real, 3D high-quality audio.
#

Product

Frequency response

Controls

Amazon product page

1

20Hz to 20kHz

3.5mm output port
¼" thread mounting hole
5/8" Microphone stand adapter



2

10Hz to 10000Hz.

Bass roll-off switch
On/off switch.
3.5mm output port
¼" thread mounting hole

3

20Hz to 20kHz

3.5mm output port
¼" thread mounting hole
5/8" Microphone stand adapter
How do binaural microphones work?
Binaural microphones emulate the natural human hearing. Since we hear with both of our ears, binaural microphones typically have two capsules.
Most times these mics are shaped such that the parts carrying the capsules are separated by some inches, just like it is in the human head. Some manufacturers even go as far as shaping the receiving ends of the mic to look like human ears.
It's one thing to have ears, it's another thing to know how they work. When listening with your ears, you can tell where certain sounds are coming from even without looking.
That's exactly how binaural microphones capture sound. This also means that if you listen to such recording through headphones, you can tell what location in space every element is.
You hear the depth of the sound just as though you were present at the recording. Binaural mics are omnidirectional, which means they capture sounds evenly from all angles.
Buying guide for binaural microphones
Frequency range
It's always better to go for a binaural mic that has a frequency range that at least covers 20Hz to 20000Hz. This range covers the natural human hearing ability.
This becomes even more important if you have just one binaural microphone. If you have more than one, you may choose to go for specialized ones with a narrower frequency range.
Connectivity
Some binaural microphones have XLR outputs, some have ¼" outputs while others have the 3.5mm output port. The one that would work for you depends on how you plan to use your mic. If you're recording into a DSLR for example, a 3.5mm binaural mic will be straightforward in terms of connectivity. You won't need any other adapter.
Power source
Most binaural microphones need phantom power to work. Some provide an alternative in the form of a battery.
If you do not have an audio interface or your only connection is to your camera or any other device that does not provide phantom power, a binaural mic with a battery is your best bet.
Here are our top 3 binaural microphones
Build and design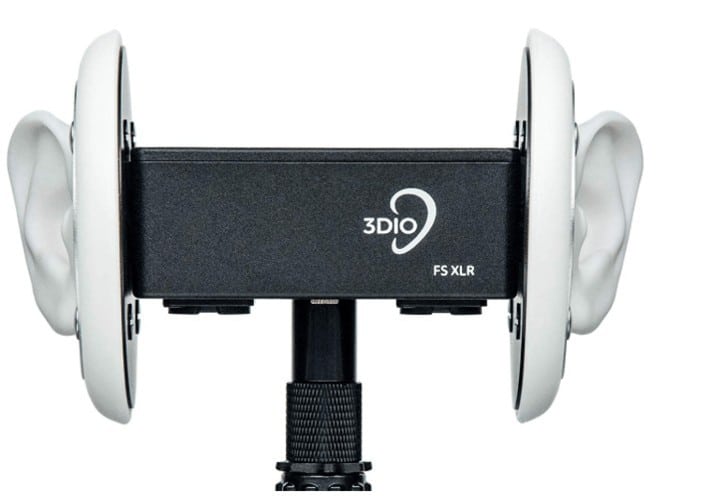 3Dio FS XLR is a stereo binaural microphone. It's designed as a horizontal bar with prosthetic ears on both ends.
The microphone capsules that do the capturing are inserted in the ears. If you're not a professional audio recordist, this design will help you to position the mic.
All you need to do is place it like you would place your head if you needed to hear everything. It not only looks like human ears, but it also works like human ears.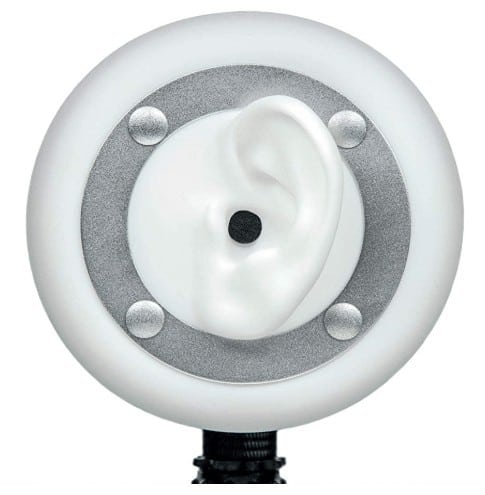 This means that when you record with it, the audio will not only have all the elements, it will have them in their respective places in space. It does this using the left and right mic capsules in the prosthetic ears.
You can use FS XLR for field recording too. The compact design makes this a real possibility.
To hold it in place, it has a ¼" threaded hole that you can connect to a tripod while doing outdoors recording.
It is connected via the two XLR ports at the base. These XLR ports shouldn't do straight to your speakers unless the speakers have built-in preamps. If not, you need to run the connection through a preamp.
Sound quality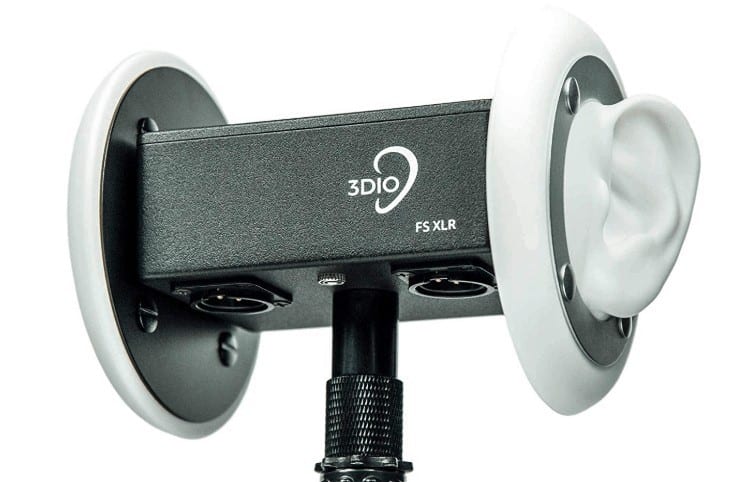 3Dio FS XLR has a frequency response of 20Hz to 20kHz. If you engage the bass roll-off switch, the range comes down to 100Hz to 20kHz.
I would advise that you only engage the roll-off when you're recording speech or vocal performance. For field recording, you should probably not engage it, so that you can have a more natural sound.
Pros
Compact design
Rugged body made of aluminum
Cons
Only features XLR connection
Accidental contact with any part of the mic will be recorded.
Bottomline
This microphone ticks all the boxes of binaural recording; natural sound, full human hearing range, and accurate space representation.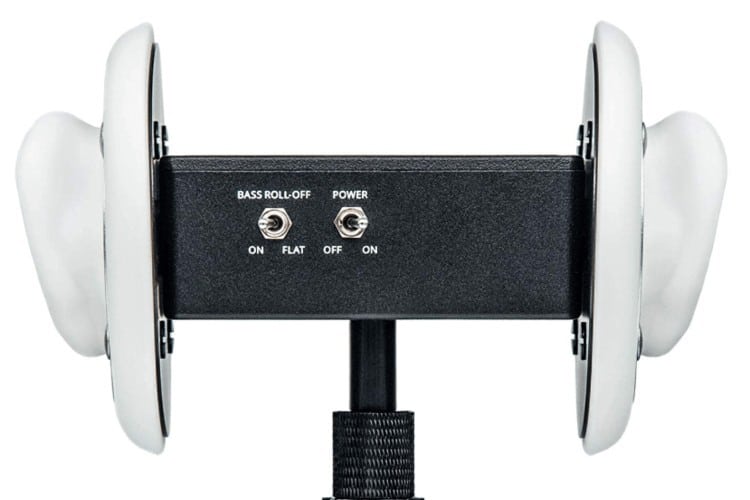 Build and design
The best mics to use for ASMR recording are binaural microphones that are shaped like human ears. That's just one of the many benefits you get while using the FS-2W-001.
When audio is recorded with the mic looking and working like human ears, naturally the recorded content will sound like you were right in the middle of where the recording was taken.
The mic has two white polyurethane ears separated by a black horizontal bar. This bar houses
Bass roll-off switch
On/off switch.
3.5mm output port
¼" thread mounting hole
The microphone capsules are powered by a 9V battery that can last for about 300 hours of use. To conserve battery life, you should switch off the mic anytime you're not recording.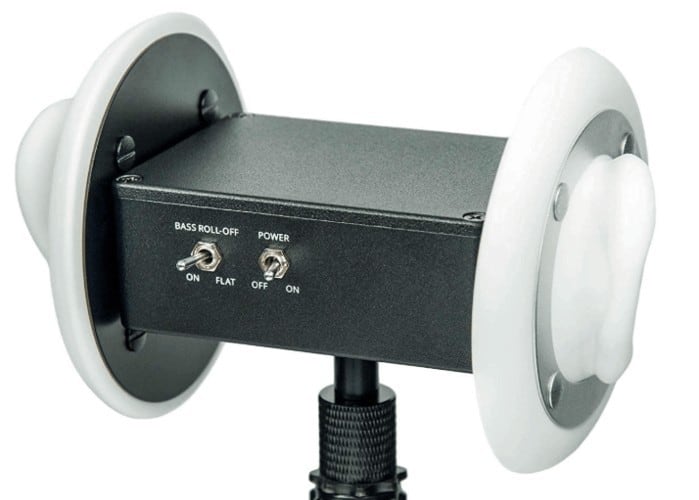 This mic comes with a mic stand adapter that you can choose to use if needed. This binaural mic is useful for different things; podcasting, YouTubing, field recording.
However, if you're not doing field recording, you may need to control your recording environment a lot because this mic picks everything.
Sound quality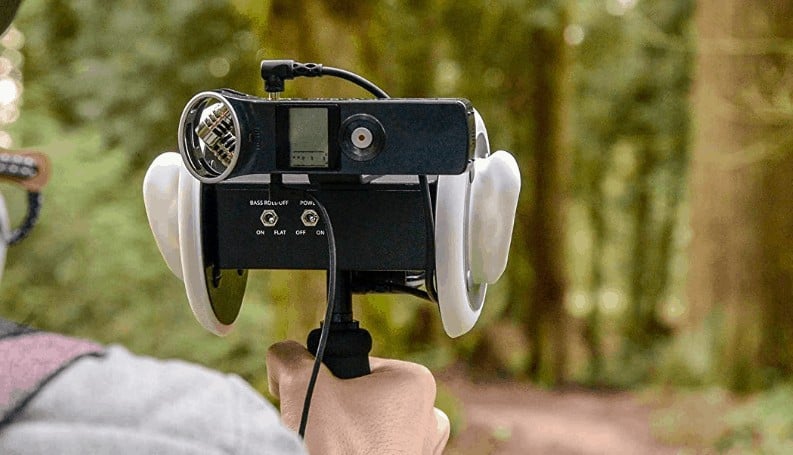 3Dio FS FS-2W-001 has a frequency range of 10Hz to 10000Hz. The low frequencies extend below the human hearing threshold while the high frequencies don't quite match up.
This microphone behaves like most human ears in terms of sensitivity, but when it comes to frequency range, it behaves more like ears of people who are 50 and above. This mic can easily connect with your handy external recorder via the 3.5mm output port.
Pros
Highly sensitive
3.5mm output makes a connection to cameras easy.
Cons
Higher frequencies are nonexistent; the recording will not be bright.
3.5mm port limits connection possibilities.
Bottomline
If what you're recording doesn't need so much sparkle or brightness, this mic will work for you.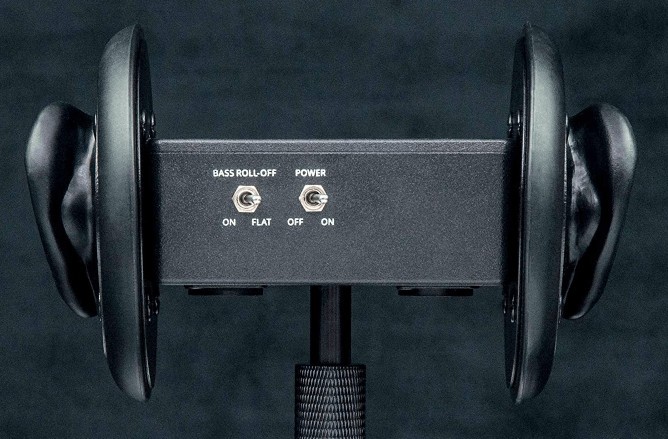 Build and design
This is another binaural microphone from the 3Dio family. Like its siblings, it comes with a mic adapter that you can remove in case you don't need it.
Its outputs are two XLR ports at the base. To connect this mic to your camera, you may need an adapter; that's if your camera does not have an XLR input.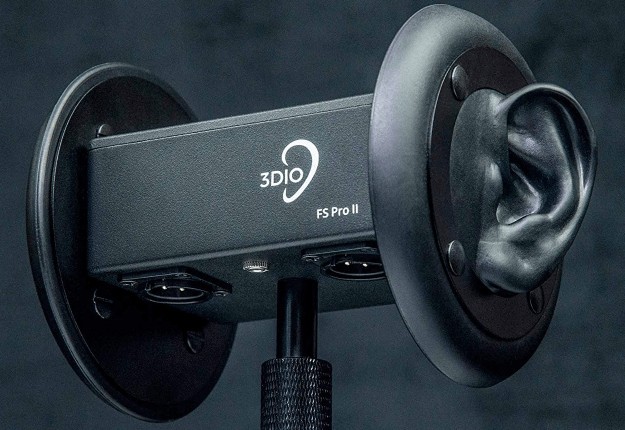 This mic is all black, so if you're a YouTuber, you can be sure that the FS Pro 2 will simply sit where you place it, and not upset your video aesthetics; just like a silent listener to your conversations.
You have two options to choose from for the power source.
You can either connect the XLR port to a phantom power source, or a mixer or preamp with phantom power.
As an alternative, you can use the 9V alkaline battery that comes with the mic.
Sound quality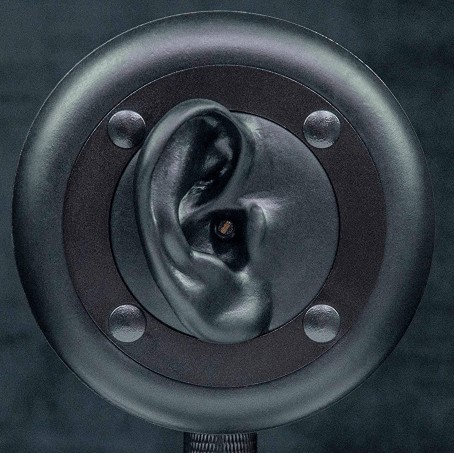 This binaural mic allows you to record loud sources without having distortions in your sound. This means that field recording enthusiasts can go out and record loud thunder rumbles and other loud sources.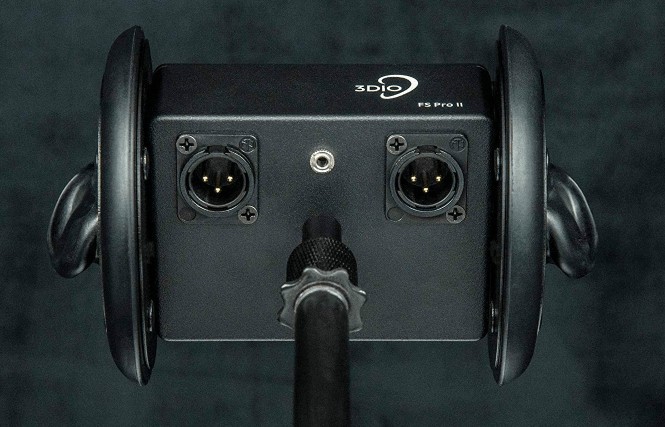 There is still a need for some caution though, as the SPL stands at 136db. The FS Pro also has a frequency response of 20Hz to 20000Hz, which covers the range of natural human hearing.
If you engage the bass roll-off, it removes about 120 Hz from the low frequency.
All of these three mics listed here are also used by ASMR artists for making ASMR videos. 3Dio mics are widely used as ASMR mics because of their low self-noise.
Pros
It's good for YouTubers because it doesn't attract too much attention.
It can record loud sources without distortion.
Cons
Bass cut takes out a lot of low-frequency sound.
Two XLR ports mean you need an interface or device that can take both at a time. Some cameras do not have this ability.
Bottomline
This mic does its job pretty well; you can be sure you will hear the difference.
Conclusion
If you need a binaural mic for your project, you shouldn't just dive into the market to pick anyone at random. Having gone through his article, you should now have a bett3er idea of what your options are (and what they aren't).
Basically, you now know enough to make an informed choice. I'm sure you found one that fits your needs on the list.