The two most popular options for surround sound in headphones are Windows Sonic and Dolby Atmos. We find them in most headphones, speakers, PCs, and even gaming consoles. Almost every time you have a Windows Sonic option, Dolby Atmos is available too. This immediately springs some questions in your mind.
Which technology is better for surround sound, Windows Sonic or Dolby Atmos?
Which 3D audio software is better for gaming consoles or PC games, Dolby Atmos or Windows Sonic?
In this article, I will answer these questions and compare these two spatial audio software.
Windows Sonic vs Dolby Atmos
What is Windows Sonic for Headphones?
Windows Sonic is a technology that gives you spatial sound by simulating a 7.1 surround environment. With Windows Sonic enabled, your headphones will give more than just a wide stereo field. It adds more depth perception to the sound.
This immersive sound gives you a more accurate representation of directed sound from games. So, when gaming, you feel like you are right in the middle of the action with the game world around you.
In contrast, regular stereo can have a wide soundstage, but the action still feels like it's happening right in front of you.
Of course, the quality of surround sound still depends on what gaming headphones you use.
What is Dolby Atmos for Headphones?
Dolby Atmos is similar to Windows Sonic in function. The purpose of this spatial sound technology is to simulate a surround sound listening environment through your headset. It's a simulation because your pair of headphones typically come with just two drivers – one on either earcup. Hence the name "virtual surround sound".
Even though you can download or buy the Dolby Atmos software, you also have the option of buying gaming headsets that come with Dolby Atmos.
This is essential if you're playing from a console and you can't install the Dolby Atmos app on it. Thankfully, Xbox One has both Dolby Atmos and Windows Sonic for ordinary stereo headphones.
Dolby Atmos also exists in some soundbars. They give you a super immersive sound and a great listening experience.
Windows Sonic vs Dolby Atmos – Best choice for pro gamers?
For two technologies that solve the same problem, we expect that there will be some similarities. Windows Sonic and Dolby Atmos have those. In essence, it is a question of personal preference at the end. Let's explore a few features that can help you make your decision.
Setup
If you have a windows 10 PC, the Windows Sonic feature comes with the package. Also, anytime you install the Windows 10 OS, Windows Sonic is added to your computer. You can easily turn it on or off in the volume menu or settings. This only applies to PC gamers.
If you use MAC, you can simply download and install Windows Sonic for free on the Windows Store. For Xbox One gamers, Windows Sonic is available by default.
However, to use Dolby Atmos, you must access the Windows Store on your console. Also, it comes at a price.
Xbox Series X goes a step further to add DTS to the list of options for surround sound.
However, the story is different with the PS4. To get any form of surround audio, you need gaming headphones that have the built-in virtual surround feature. The technology may be available in the form of Windows Sonic, Dolby Atmos, DTS, or 3D audio technology developed by the headset manufacturers.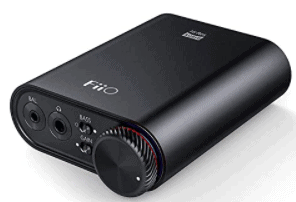 Also, to get surround sound from your PS4, you need to connect via a DAC, mixamp, or USB dongle that supports 3D audio. However, even after doing this, the surround sound does not come from the PS4, but it's simulated from the stereo sound the console produces.
Sony improved the surround sound feature in PS5, but it still has neither Windows Sonic nor Dolby Atmos. The PS5 comes with Sony's 3D audio to any decent headphones connected via your controllers.
So, in terms of accessibility, I would say that Windows Sonic is more accessible because it's free and comes with your Xbox One, Xbox Series X, and PC. Dolby Atmos will require you to pay after the trial period. The trial lasts for 30 days and can help you to know if it's the best for you.
Sound quality
So, how do these 3D audio features sound?
Listening to both options, Windows Sonic felt like a wider and deeper soundstage. There was more space between the sound sources, and it made the in-game environment feel larger.
However, the size of the gaming world felt too large at times. The sound depth and width seemed exaggerated. It does not disturb your gaming in any way. Rather, it improves your sense of direction and overall immersion in the game world.
Dolby Atmos is more "real" in its surround audio simulation. The depth and width here depend mostly on the original game audio. If you play video games like COD Cold War where 3D audio is an integral part of the sound design, Dolby Atmos will give you an amazing experience.
However, if you play some indie games with lower depth in 3D sound imaging, Dolby Atmos will not enhance it for you. It's this extra enhancement that marks the difference in Audio quality between these two technologies.
Best Dolby Atmos headsets to choose from
Like I mentioned earlier, there are headsets that have Dolby Atmos surround sound built-in.
Here are some great examples for you: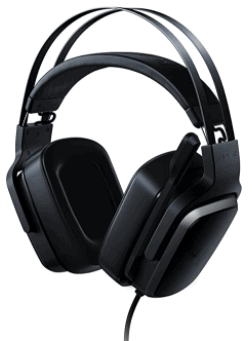 This gaming headset has 7.1 surround capabilities. It allows you to control the levels with an external remote that comes with the headphones. In terms of aesthetics, it also looks cool with the lights on. Also, it's super comfortable.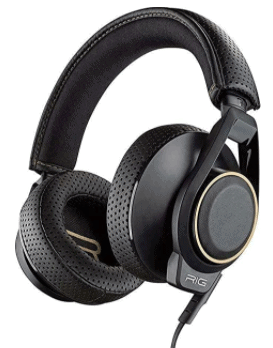 These headphones are lightweight and soft padded. It's also wireless, so you have less cable clutter to worry about. With a frequency response range of 20Hz to 20kHz, you won't miss any detail from your game audio.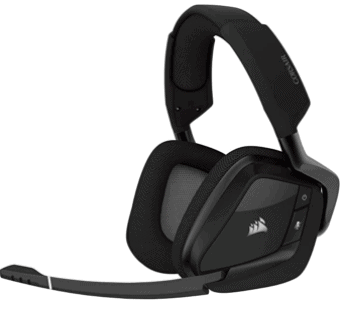 This Bluetooth gaming headset is super comfy and is perfect for long hours of gaming. Also, it's durable and has long battery life. Lastly, its Dolby Atmos technology gives you immersive surround sound for gaming.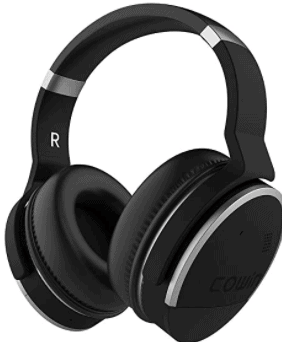 These comfortable headphones give you 30 hours of playback time when fully charged. Also, they have active noise cancellation (ANC). When gaming, you may choose to block out background noise from your surroundings by enabling ANC.
Pros and cons
Windows Sonic
Pros
It's available for free.
It has better accessibility because it is built into PCs, Xbox, and Xbox One.
It is compatible with all headphones.
Cons
It is not available on PS4 and PS5.
It adds some enhancement to the 3D audio. It may put off gamers who want their sound natural.
Dolby Atmos
Pros
It has a more natural production of the original game soundtracks and effects.
Dolby Atmos provides an immersive soundstage for better gameplay.
There is a free Dolby Atmos 30-Day trial to help you make the right decision.
Cons
You must pay to use Dolby Atmos – not ideal for gamers on a budget.
The setup takes longer than Windows Sonic.
Conclusion
Aside from the slight difference in their surround sound production, the price remains a solid difference between these two 3D audio technologies. If you prefer more natural game audio, then Dolby Atmos is for you.
Is the additional cost worth it? For me, I can make do with the free Windows Sonic. As much as I like the Dolby Atmos production, I'm reluctant to pay for it.