Which headphones give you the best audio experience – Bose or Beats?
Beats by Dre took the consumer audio market by storm when it was launched. Even now that it belongs to Apple, it's still a famous audio brand. Bose may not be as glamorous, but it's certainly one of the best consumer audio products today.
Both these audio giants have manufactured some great Bluetooth headphones. In this article, we will compare headphones from these brands and see how they fare.
Which headphones are better – Beats or Bose?
Which of these two headphones is the better choice for you – Bose or Apple's Beats?
This article explores every single aspect of these headphones. By the time you are done reading, making a choice will be super easy.
Beats vs Bose: Aspects compared
Cost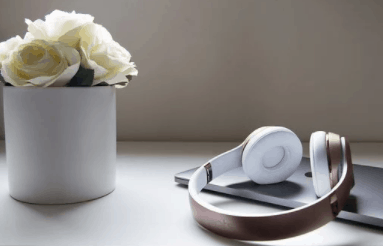 Beats headphones have a slight edge over Bose when it comes to price. The most expensive Bose headphones you'll find are the Bose 700s. If we compare them to Beats, they are still less costly than Beats studio wireless headphones.
When we dig deeper into the features of each brand, we'll find out if the price difference is justified.
Interestingly, Beats has a budget option -the Beats EP Wired On-Ear headphones. On the other hand, Bose does not have any headphones at that price point. Even the wired headphones Bose QC25 is not in that range. Having said that, when we compare the higher-end Bose headphones with Beats, the Beats cost a little more.
Bottomline: Beats headphones are generally more expensive than Bose headsets when we compare products of similar features.
Battery life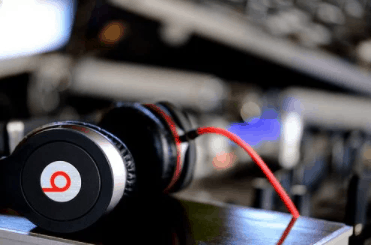 Beats headphones have average battery life for headphones with active noise canceling. With ANC on, I always expect at least 20 hours of playback time from any good pair of headphones.
Beats headphones can sometimes give you up to 22 hours when active noise canceling is engaged. Without noise canceling, you can have up to 40 hours of playback.
Bose headphones give you similar battery performance – an average of 20 hours with ANC on. However, the difference lies in the charging time.
In some Beats headphones like Studio 3, just 10 minutes of charging can give you up to 3 hours of playback time. This will surely be useful when you have a low battery and you're in a hurry to step out.
Bottomline: Even though both headphones have similar battery life, Beats gives you faster charging than Bose headphones.
Pairing options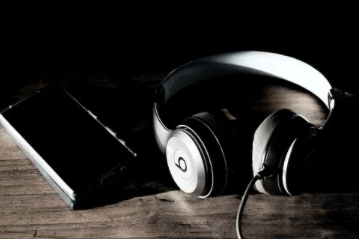 Bose headphones mostly come with Bluetooth 5.0 connection. This version gives you up to 30 ft of smooth connection without any breaks.
Also, the connection comes with the AptX Low Latency codec. This feature removes delays in audio when you are watching videos or gaming.
Beats headphones also have no obvious delay or audio lagging, but that's not the best part. Some Beats headphones can give you up to 100 feet range with a smooth connection. Apple's Class 1 Bluetooth connection is clearly the best on the headphones market. Since Apple now owns Beats, they have put this technology to work.
This is the longest range you will find in any Bluetooth headphones.
Bottomline: Both headphones have low latency production, but Beats beat Bose hands down with its over 300 ft range.
Colors
Bose headphones are sleek, but they do not come in many different colors. You would usually find them in designs that fit in with any fashion style. They fit in both indoors and outdoors. Beats are more liberal with their different colors.
In a sense, you can say that they're more stylish than Bose headphones. In fact, with Beats headphones, some colors will cost you more than others.
Take Bose Quietcomfort 35 for example, it comes in two colors – black and silver. On the other hand, Beats Studio3 has matte black, white, blue, and red versions. Interestingly, you can have up to a $50 price difference depending on the color you choose.
Bottomline: Beats headphones give you more color options than Bose, but you may have to pay more for the more stylish Beats colors.
Durability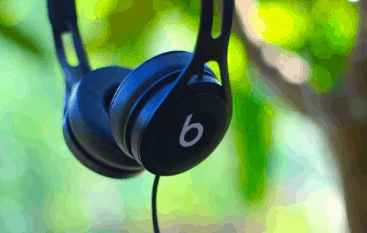 These two headphones are similar when it comes to how long they last. Sure, most of the Bose frame is made of plastic, but it still feels sturdy and solid. The same can be said of Beats headphones. It will take a lot of careless use to get them broken or damaged.
One little detail that may affect the durability is the fact that Bose headphones usually come with replaceable earpads. The earpads are not glued to the earcups, so they're easier to remove.
On the other hand, Beats earpads are glued to the earcups. Although you can still carefully replace them, it takes some skill to do a neat job.
Bottomline: Both headphones are long-lasting, but Bose earpads are easier to replace.
Comfort and fit
With Bose headphones, the clamping force is not too much or too little. It's just enough to hold the headphones on your head with a snug fit. Also, it takes some time before the earpads start to get warm.
Bose's lightness is another factor that makes it so comfortable to wear. Bose headphones are the lightest of active noise-canceling headphones. They weigh less than Sony, Sennheiser, and even Beats. It's also lighter than the newly released AirPods Max.
Beats are not heavy either, but they're not as light as Bose. Beats headphones do not clamp too hard on your head and give your ears some breathing room before warming up.
Bottomline: There is not much difference between Beats and Bose in terms of comfort. However, because Bose headphones are lighter, they are generally a little easier on the head.
Bass production
Here is where we find a world of difference between Beats and Bose. Beats headphones have a super bass boost. If you love bass moving hip hop and EDM songs, Beats will absolutely blow your mind. Beats headphones have a punchy, hard bass that drives a lot of energy in your music.
Bose headphones are very different. They have balanced bass, no enhancements at all. There are no reductions either. Bose headphones have a near-natural response that gives you the amount of bass present in the original music. It does not add anything to the bass.
Bottomline: I wouldn't say Beats headphones are better because they have more bass. It's more of a preference thing. If you want a natural bass response without any coloration, Bose is the way to go.
Overall sound quality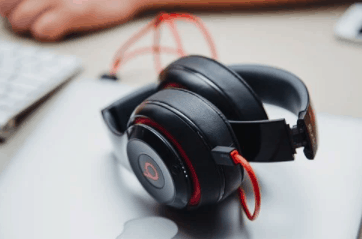 Bose headphones sound closer to audiophile headphones. They have a near-flat frequency response, which makes them perfect for people that love a wide selection of music genres. There is a lot of detail in the mid-range. When listening to songs with lots of elements, Bose headphones give you the width and separation you need to enjoy them.
For Beats headphones, you will be forgiven if you expect the mids to be recessed. It's a common feature of bass headphones.
However, Beats headphones retain the detail in the midrange, giving you a full listening experience. There's enough soundstage space for all the elements in your music. Even when watching movies, there is a good level of immersion.
Bose also has an edge over Beats in the treble section. The hi-hats, cymbals, and other high tones come out with a little more sparkle in Bose headphones. High tones are well produced in Beats too, and they do not sound harsh even at high volumes. However, Beats has that shiny edge.
Bottomline: While both headphones give you a lot of detail, Beats come with a bass boost and Bose headphones have better treble production.
Features
Like many high-end Bluetooth headphones, Beats and Bose have a lot of similar features. One of such is the voice assistant feature. You can communicate with your phone via your Siri or Google Assistant. Google Assistant gives you voice access to control your Android device without having to reach for it.
You can get weather updates, change your songs, answer calls, and do a host of other stuff.
Also, both headphone brands have clear voice call quality. Bose still has a slight edge over Beats in that aspect, but both headphones get the job done.
One interesting distinction in the features of these two headphones is the absence of NFC in Beats headphones. Some Bose headphones support NFC.
The Bose QuietComfort 35 comes with the NFC feature while the Bose 700 does not. NFC is totally absent in Beats headphones. To connect your device, you must go through the manual connection route. This applies to both Android and Apple devices.
Also, let's talk about noise cancellation. Both Bose and Beats have on-ear headphones and over-ear headphones. Both designs have ANC.
However, over-ear headphone designs reject outside noise better because of how they cover the whole ear. On-ear headphones have a tendency to leave tiny spaces that may allow some noise to seep in.
Also, without ANC, earbuds may do a better noise isolation job. However, such earbuds must have a snug fit.
Of course, with ANC, noise rejection is much better. But that means less battery life. With over-ear headphones, you can go without ANC and still have some good isolation.
Bottomline: If you need the tap-to-pair ease that NFC gives, then you should go for a Bose headset that has the feature. Beats is out of the question because they don't have NFC.
Applications
The major difference between these wireless headphones is the bass boost. If you need that big bass sound, then Beats is for you. On the other hand, if you're an audiophile or you just prefer a more balanced sound, then Bose is perfect.
Also, if you need to keep some distance from your phone while using your headphones, Beats will be the better choice for you. With the Apple Bluetooth technology, you can get up to 300 ft distance from your device with clear playback.
Bottomline: Beats has more bass and more range especially if you're using it with your iPhone. Bose sounds more balanced.
Similarities and differences
Similarities
Both Beats and Bose headphones give you an average of 20 hours of playback time with active noise canceling engaged.
Both headphone brands give you a low latency listening experience. There is no obvious delay in audio when watching videos or gaming.
In terms of fit and comfort, both Beats and bose excel. You can wear them for long hours without feeling any form of discomfort.
Both headphones have the adaptive active noise cancellation feature.
Differences
While Bose headphones have a balanced frequency response, Beats headphones have a bass boost.
Beats headphones allow more distance between you and the connected device (up to 300 ft) than Bose headphones (up to 30 ft).
Beats headphones do not have NFC connection features. It is present in some Bose headphones.
Beats
Pros
Incredible long connection distance (up to 300ft) with smooth playback.
The bass boost is superb for hip hop, EDM, and other bass-heavy music.
Beats headphones come in many different stylish colors.
Cons
The bass boost may be a turn-off for audiophiles and analytical listeners.
Beats headphones have no NFC feature.
Bose
Pros
Perfect for audiophiles because it has a balanced frequency response.
The headphones are very light, so you can wear them for several hours without feeling uncomfortable.
Bose headphones have a lot of detail and width in the midrange, making them suitable for any kind of audio use.
Cons
Its connection distance is considerably less than that of Beats.
Bose has no budget headphone options.
Conclusion
Both headphone brands have unique factors that they bring to the table. Therefore, we can't say that one is better than the other. The biggest differentiating feature is the bass boost that is present in Beats.
Since I lean more towards analytical listening, I'm not a big fan of increased bass. I prefer to hear all the frequencies naturally. So, a Bose headset will be perfect for me. If you love your bass pumping, go for Beats.