There are a lot of questions on the internet relating to what is the best digital audio workstation.
New producers want to know what is obtainable from each software. Expert producers wanting to explore their options ask – is this DAW better than the other?
In this article, I will be answering one of the highest questions I get from my fans- Is Studio One a better substitute to Logic Pro?
To answer this question, I will be doing an in-depth review of both software. Afterward, I will declare which DAW I think performs better and why. However, feel free to make your conclusion based on your need.
Studio One vs Logic Pro – Do I make a switch?
In this article, I will be assuming you are an expert producer using Logic Pro but needs to know if it is worth switching to Studio One.
Overview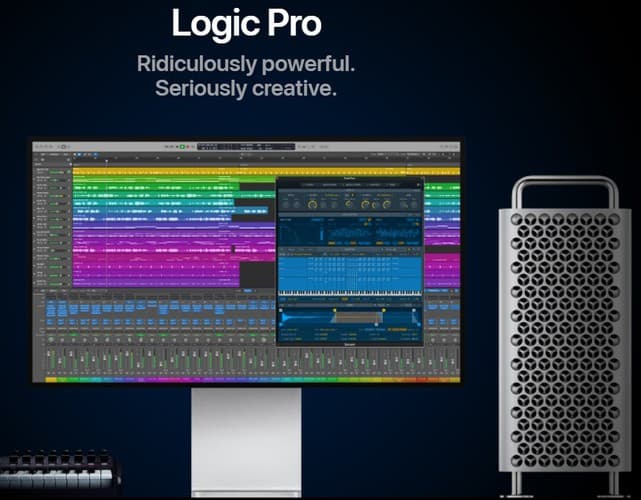 Both Logic Pro and Studio One have a section for tutorials on their start page.
You will also find the project template on Logic Pro's start page.
The templates include electronic, hip hop, orchestral, songwriter, multi-track, and music for pictures.
You can use both Studio One and Logic Pro for music production and live performance.
Logic Pro and Studio One are top-notch plugins in the industry. There is no massive difference between these pieces of production software. Nonetheless, we shall be examining the slight difference between these two production tools, going further.
Editing and workflow
If you read my review on Studio One and Ableton then you know Studio One is a DAW-made-easy for users. You can easily add effect to your instrument by dragging and dropping on the track.
Many Studio One plugins have a simple interface but do not think less of their power.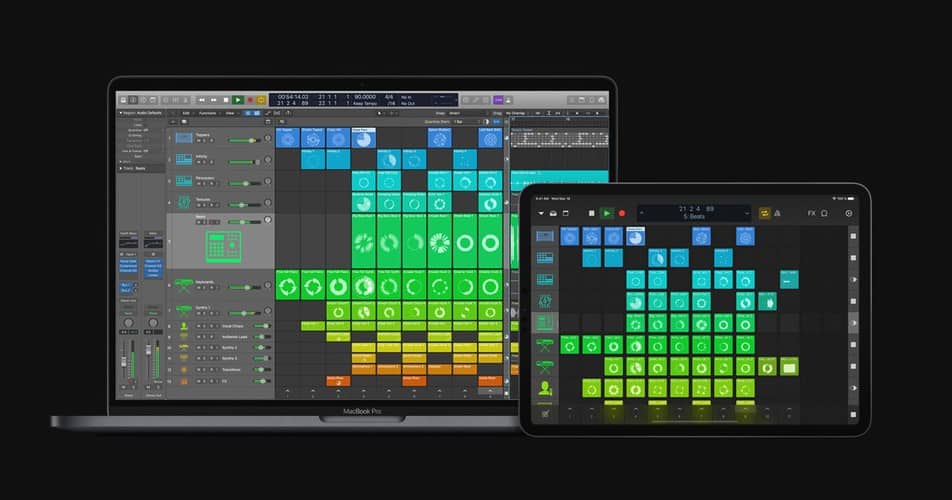 Logic Pro does not display all fields like Studio One. I believe this feels mature- to organize the work page to icons rather than having all fields displayed.
Like Studio One, Logic Pro allows you to drag and drop files without exiting the software.
Studio One and Logic Pro make a wide range of editing possible for an audio track. You can maneuver and tune your audio to taste.
Effects and virtual instrument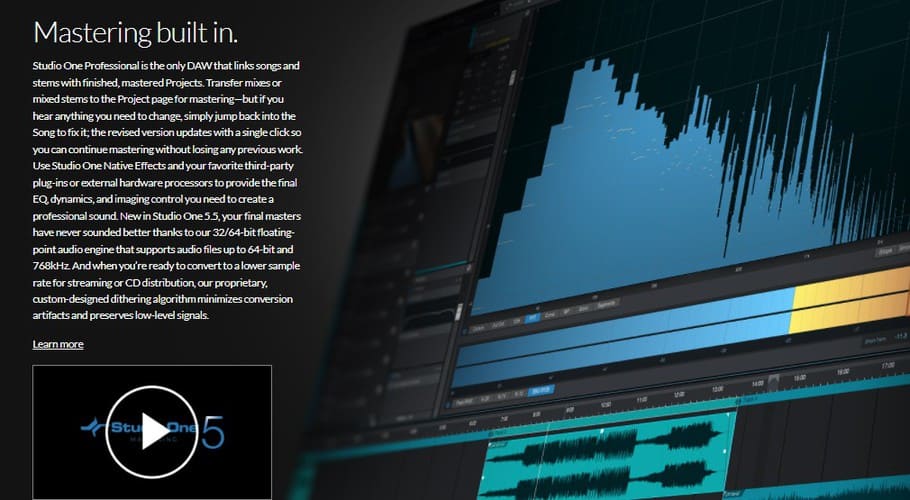 Logic Pro gives a massive collection of effects and virtual instruments with the power and control to make their music ideas shine. It comes with over 50 stock plugins in various categories.
I love the stock compressor plugin of Logic Pro. It is powerful and gives a variety of compression styles. Transparent sound to a colorful imitation of legendary pieces of compressor gears.
Presonus, the maker of Studio One, has never given up on making improvements to its sound library, packs, and plugins. Studio One comes with up to 50 virtual instruments and effects.
The impact XT of Studio One outperforms Logic Pro drum machines and plugins. With the impact XT, you can make a huge impact on your track.
However, I have come to discover that producers are not always bothered about stock plugins, rather, they want to know which plugin gives the better output, sound, and control.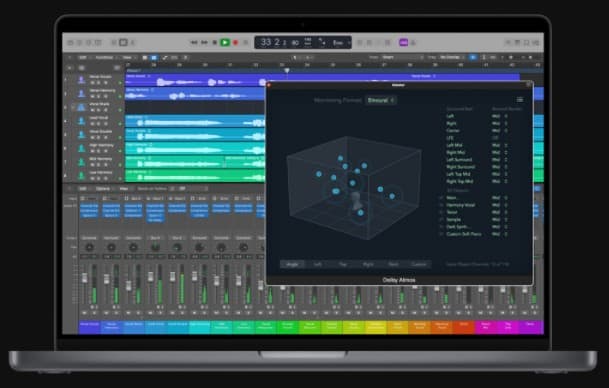 Let's examine the vocal tuning tool for both DAWs.
Flex Pitch is the stock vocal auto-tune in Logic Pro- and runs only on Mac OS. Flex Pitch is a professional tool for fixing any pitch problems in a mix. If you are a Logic user, you may not want to leave such a perfect tool for anything less. However, Studio One has gotten a suitable substitute.
Studio One professional has a fully licensed Celemony Melodyne.
If you are familiar with pitch correction software, you know Flex pitch and Melodyne are competitive. Celemony Melodyne gives users total control for tuning.
It doesn't have any preset or template you can easily apply to a vocal. Melodyne is only suitable for expert users who know the treatment needed for each vocal recording.
Networking features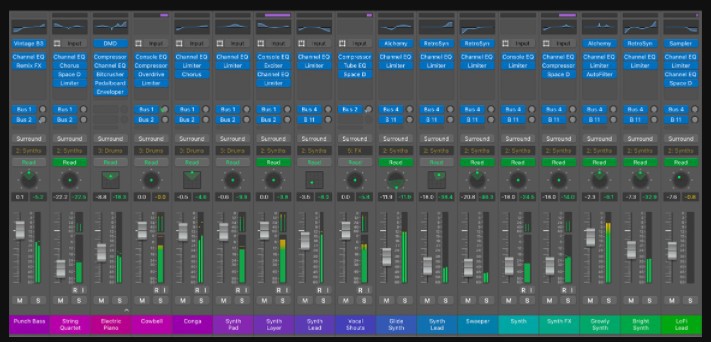 Read Also: 7 Best Melodyne Alternatives (Free & Paid Included)
Technology keeps making every industry easy and more efficient. Digital Audio Workstations are now equipped with wireless connections to make it possible to control your mix while away from the desk.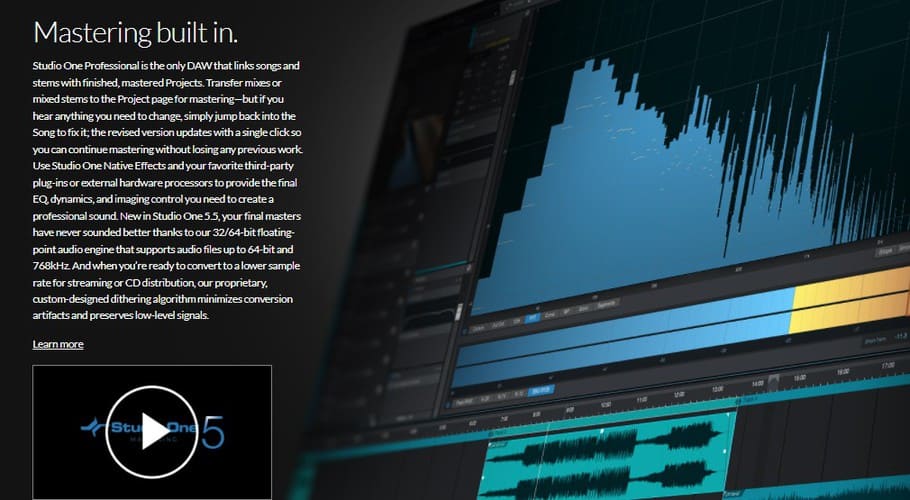 Presonus UCNET networking technology makes it fast for connection and control within a studio.
This Studio One networking feature is compatible with iPad, Windows and Android tablets, Surface, or Surface Pro.
Logic Pro provides a networking system between more than one Mac to supply more processing power for audio mixing.
Community and support
How easy can you get help if needed with any of this production software?
I love how Presonus operates – they always keep the end-users at heart.
Presonus has a YouTube channel with loads of videos to help users get started and enjoy the best out of Studio One.
If there is any new release or upgrade, you can easily watch it on the channel. With this, you decide whether to apply the update or not.
Logic Pro does not have a dedicated YouTube channel for users.
I searched Facebook to know the community size of the DAWs on review. After my research, I discovered the Logic Pro user group is the largest with about 141K members.
Studio One has just 41K group members.
A community has nothing to do with the best DAW. It only shows the range of users who can share ideas and knowledge to help grow the industry.
Storage and compatibility
We all know Logic Pro only runs on Mac OS. If you do not have a Mac, do not bother yourself about Logic. It is compatible with Mac OS 11 or later.
Studio One is compatible with Mac OS and Windows. This allows for flexibility – you can buy any PC with high performance.
A Core i3 by 4GB RAM PC can run Studio One with a hitch. Logic Pro also requires a minimum of 4GB RAM to run effectively. To install the sound libraries, have 72GB storage space for Logic Pro; 32.6GB storage space for Studio One.
However, do not forget- an internet connection is required to complete setting up Studio One.
Pricing
Price is not the determinant for choosing a DAW for an experienced producer; it could be for a starter.
However, as an expert producer, you should go for what will suit your work style and make working easier.
Logic Pro costs about $200 to purchase while Studio One costs $399.95. Logic Pro can replicate almost all that Studio One does. But if you prioritize flexibility and ease, then save up to purchase Studio One.
Pros and cons
It is cheaper and delivers competitive quality to Studio One.
Features Flex pitch as a stock auto-tune.
Top-notch effects: great EQ, multiband dynamics, decent reverbs, etc.
The interface is nicely arranged and well-suited.
It runs on Mac OS and Windows.
It is expensive considering Logic Pro's performance at a lower price.
Wrap Up
There are lots of reasons why you will desire to make a switch between DAWs. If your reason is to explore, then why not- go ahead and make the switch.
If your reason is workflow- you have the final decision to make- both Studio One and Logic Pro have an easy workflow.
To answer the query of the assumed Logic Pro user, I will wrap up by letting you know- Yes, Studio One is worth switching from Logic Pro.
It runs on Windows and Mac OS- no limitation. I prefer having this to being stuck with Mac.
If you are patient to learn how the Studio One workspace operates, you will in no time let go of Logic Pro. Although it will cost you more- it is worth the price.