Today I am going to review Plantronics Voyager Edge vs Legend and help you decide which one is better for your needs.
Last update on 2023-12-10 / Affiliate links / Images from Amazon Product Advertising API
Wireless headsets are the modern way of using hands-free technology to stay connected to your device, especially when your hands are too busy. Drivers Comment end and truckers would find this very useful especially to answer phone calls.
Plantronics Voyager Legend and Plantronics Voyager Edge are two wireless headsets that do their jobs well. They are similar in many ways, but there are some differences.
Which one is better; Legend or Edge?
What are the features that make one better than the other?
These and more are the questions I'll answer in this article.
Features

Plantronics Voyager Legend
Plantronics Voyager Edge

Bluetooth version

3.0

4.0

Controls avaialble

Power button


Volume control




Volume control

Voice command for

Answer and receiving calls

Answering and receiving calls
Check the battery level
Bluetooth connection status
Technology

Three-mic noise-cancellation

Three-mic noise-cancellation

Battery life




Talktime – 7 hours


Standby – 11 days

Talktime – 6 hours

Charging case provided in the box?

No

Yes

Buy now

Buy at Amazon

Buy at Amazon
Plantronics Voyager Edge vs Legend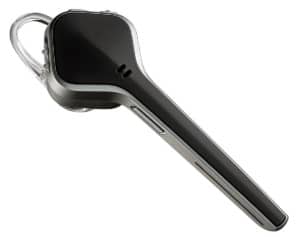 Build and design
Materials made:
Plantronics Voyager Legend has a plastic frame that is both lightweight and solid. Edge is similar in this regard. This is expected because you need your Bluetooth headset to be light and solid at the same time.
Controls available:
The controls for the Voyager Legend are found on the ear loop. Finding the buttons is an easy task. The loop is thick enough to provide enough space between the buttons.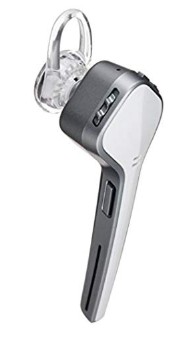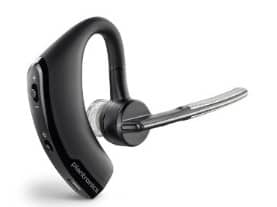 For the Legend, it's just two controls: the power button and the volume control. For the Voyager Edge, the power button isn't present; rather, it's the voice command switch you'll find there. It sits alongside the volume control button.
Voice command feature:
Speaking of the voice command, Edge gives you more options than Legend. Legend's voice command only applies to answer and receiving calls.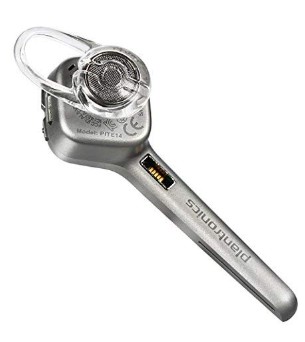 For Edge, in addition to answering and receiving calls, you can check the battery level and Bluetooth connection status. The best thing is, Edge can take voice commands in Spanish, French, Cantonese, and Mandarin.
Connectivity:
Voyager Edge uses Bluetooth 4.0 connection. Naturally, it gives you more distance than Legend's Bluetooth 3.0. They both allow you to connect two devices at the same time. So, if you have two phones, you can connect both to the headset and go hands-free all day.
Sound quality and performance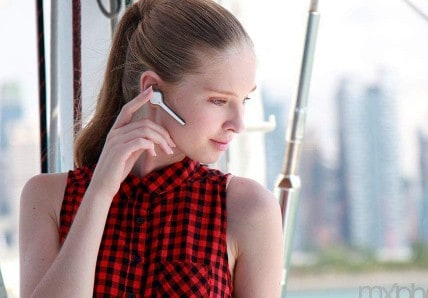 For music streaming, the quality of the Voyager Legend is pretty decent. However, it's obvious that the frequency response is optimized for voice clarity and not the best for music. So, don't expect a lot of bass from this headset.
The bass is quite reduced, but the mids and highs are more pronounced. The high mids are the most pronounced because they're essential for voice clarity.
Edge sounds very similar to Legend both in music and calls. It's probably because the same technology was used in adding these features.
Even though the sound is optimized for call quality, you can still enjoy your music. Since the headsets are good for voice, podcasts and audiobooks will sound really nice on both of them.
Noise cancellation
When you're making calls, the three-microphone noise-canceling technology makes sure that whoever is on the other end hears what you're saying.
Say you're in a crowded place and you're on a call, the person at the other end will have no idea how noisy your environment is. This applies to both Voyager headsets.
These headsets are only made to be used with one ear, while the other ear is free. This means that all the ambient noise you need can come in through the other ear.
The ear that wears the headset allows much less noise in. It's safe for truckers and drivers this way since they can hear the traffic and the headset clearly.

Wind noise, especially on very windy days can be a bit disturbing for Edge. It may be difficult to hear from you at the other end in the strong wind.

Voyager Legend takes care of wind noise more impressively, giving you clear calls even on windy days. Even at that Edge is still one of the best Bluetooth headsets for truckers you will find.
Fit and comfort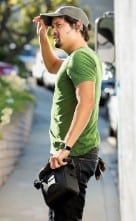 Voyager Legend has three ear tip size options. The medium size is already attached to the headset before you take it out of the box.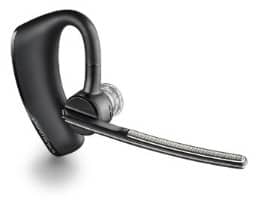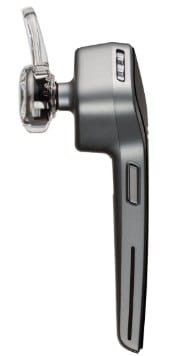 The larger and smaller sizes ensure that everyone gets a good fit. The "eartips" are not the type that you push into your ear canal like regular in-ear earbuds. Rather, you put them on the outer ear without pushing them in.
Also, the ear hooks on both headsets are quite tough and not soft like in-ear eartips. This makes them feel a bit uncomfortable after a few hours of use. You may feel the need to take them off and rest your ear a bit.
Both the Edge and Legend have a similar design for the ear hooks, so in terms of comfort, they have almost the same effects. The heat build-up is not really an issue with the headsets.
I think it's because of the tough material used on the ear hooks. As a result Edge and Legend can't be regarded as the most comfortable Bluetooth headsets.
Because of the little discomfort, you may feel after long hours, you may need to take the headsets off intermittently.
For Edge, if you have a call while the headset is away from your ears, putting it right back will answer the call. This feature is only available for Edge though.
Battery life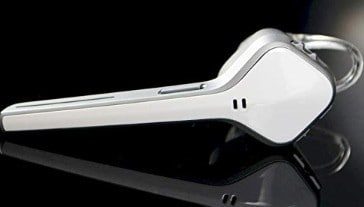 Voyager Legend gives you a talk time of 7 hours when it is fully charged. If you're not using it, the charge can stay for up to 11 days in standby mode. There's a charging case that gives you an additional 14 hours of talk time.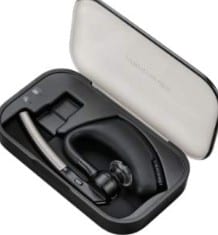 This increases the battery life by a lot. However, the charging case for Voyager Legend does not come with it. You need to purchase it as a separate accessory.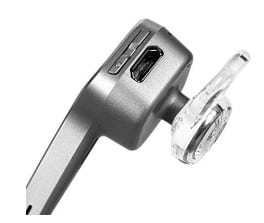 Edge gives you 6 hours with the headset's battery and 16 extra hours with the charging case. The charging case comes with the headset in this case.
Conclusion
Looking through all the features and performance facts for both headsets, you'll notice that they're similar in many ways. However, some differences exist.
First, the fact that the charging case does not come with Legend is a bit of a turn off for me. I don't really want to spend extra money buying it as an accessory.
Additionally, Edge gives you more freedom in terms of the distance between the headset and your device. The Bluetooth 4.0 used is really an upgrade over Voyager Legend's Bluetooth 3.0. So I will go with Voyage Edge.