The noise from a mechanical keyboard noise is a nuisance and very distractive.
For example, if your gamer, it distracts you from your game. You cannot hear other gamers. Neither can they understand since it fills up your comms with crackling sounds.
Keyboard noise is a similar problem when you're hosting a podcast and need to type something real quick. The last thing you want is drowning your voice with wired typing keyboard noise.
It's a similar scenario if you're a blogger. Or you work at an office, and you're tired of keyboard noises, and you want to enjoy a little silence when you type your work.
Keyboard noise can distract your listeners from whatever you're saying on your podcasts.
That's why you must get rid of the annoying keyboard sounds?
And that's the purpose of this article, to show you to get rid of keyboard noise on the mic.
Read Also: What is Microphone Feedback and How To Eliminate For Good
How to get rid of keyboard noise on the mic?
There are various ways to get rid of keyboard noise on the mic.
A great way to eliminate keyboard noise on the mic is by addressing the problem from the primary source—your keyboard.
This article discusses the five ultimate ways to get rid of keyboard noise. Here are the methods discussed in this article:
Use a silent mechanical keyboard
Enable noise reduction on windows
Use noise-cancelling software
Consider a noise-cancelling microphone
Get mechanical rubber o-rings
Use a silent mechanical keyboard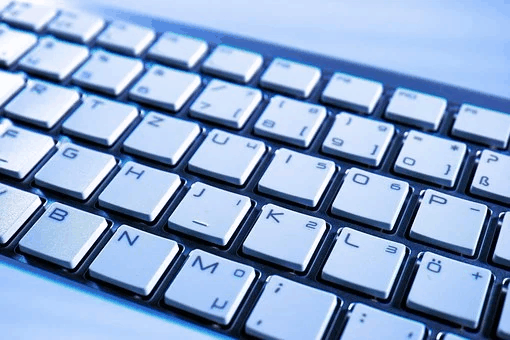 If you're tired of the noise from your traditional mechanical keyboard, you can replace it with a silent keyboard.
Unlike the traditional keyboard, silent keyboards lack the monotonous click sound. When you press a key on the silent keyboard, it doesn't hit the plastic under it. Thus it cancels the noise from your keyboard when typing or playing video games.
There are three types of silent keyboards: membrane style, chiclet, and mechanical style.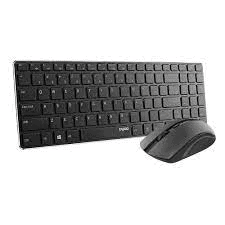 The chiclet silent keyboard is more streamlined. The membranes style has soft rubber keys. You don't have to apply much pressure when using the membrane-style keyboard.
Mechanical keys are quite different. But they are my favorite, here's why?
Mechanical keys have rather tall spring keys that bounce when you apply pressure. I like them because they have a bounce when you press the keys. And the fact that they come with a sound dampening feature. This is achieved through the foam rubbers attached to the keyboard thus reducing the click sound.
Enable noise reduction on windows
Keyboard and background noise lowers the quality of your audio.
So, let's say you're a Windows user and a silent keyboard is not an option at the moment. What do you do?
Well, you can get rid of keyboard noise by enabling noise reduction on your windows PC or laptop.
Did you know you can get rid of keyboard click with just a few clicks on your PC?
You achieve that by following these simple steps.
Go to the control panel.
Click on sound settings.
On the top right-hand side, click the sound control panel.
Click recording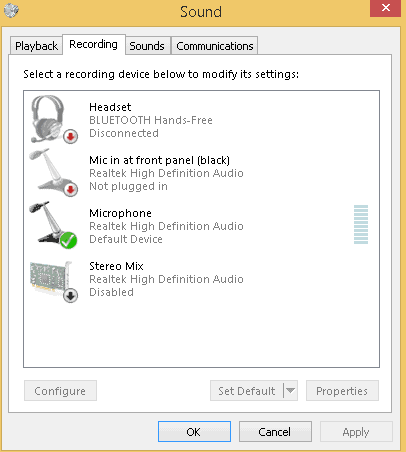 Right Click on the microphone you're using to record
Click properties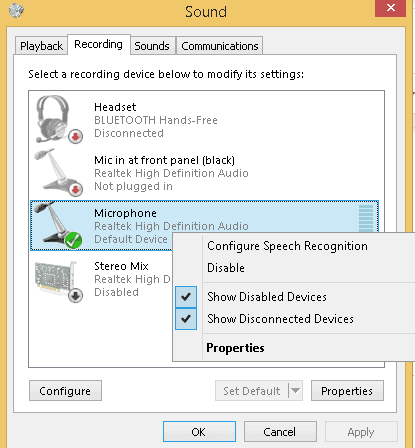 Click listen and tick listen to this device box and put your microphone level to 100.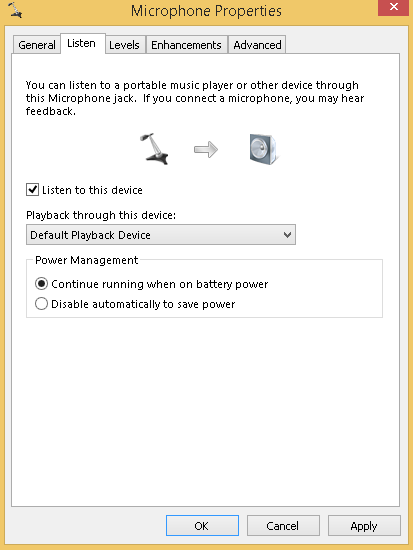 Click on apply.
Go to level and set your microphone boost to zero.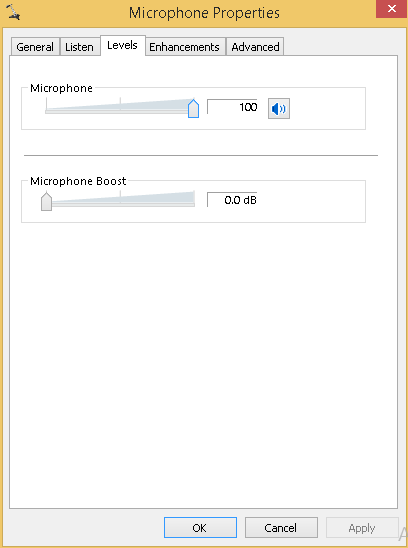 Click apply.
Now go to the enhancements sections and click on disable all sound effects.
There you have it.
That's how you adjust your windows settings to get rid of the keyboard and background noise.
Use noise-cancelling software or features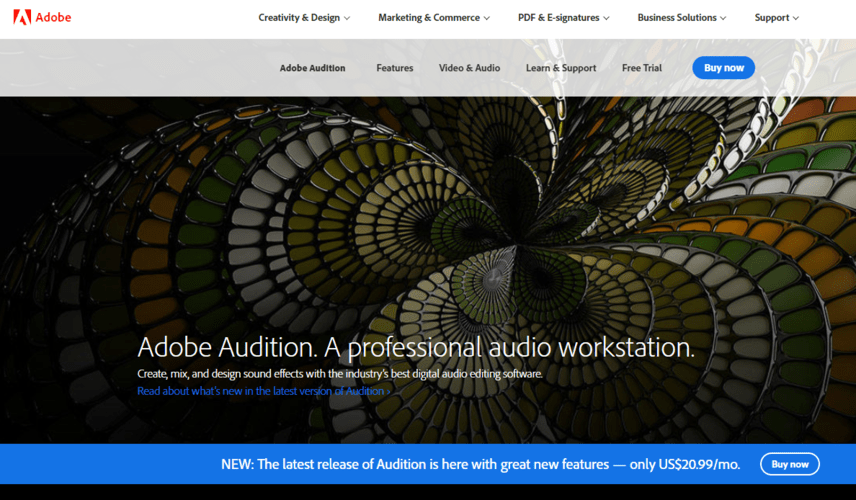 Today, numerous noise-cancelling software are available. And you can use it to cancel keyboard noise. And other background noise.
Here is the best thing about this noise cancelling software.
They allow noise-cancelling and come with other special effects and enhancements, like reverb and delay.
You can try noise-cancelling software like Adobe Audition, SoliCall, and DSP Soundware.
For example, adobe audition has an automatic click remover. You can use it to remove keyboard clicks with a few mouse clicks.
Furthermore, it comes with DeHummer and adaptive noise reduction. These features help you to remove background noise, mic hum, hiss, and wind.
But there's more.
Today most communication tools come with inbuilt noise cancelling features. You apply them to get rid of any background noise or keyboard noise on the mic.
Let's discuss a few:
If you use Google meets for your meetings, use their in-built noise cancellation software. However, to use it, you must turn it on because it's off by default. To turn it on,
Open your app.
Go to settings.
Click Audio
Turn on noise cancellation.
Other communication tools with inbuilt noise cancelling features include zoom and discord.
What's the best thing about these programs? They completely suppress your keyboard and background noise. This way, you can stop annoying your friends when you game. And stop distracting your colleagues with your keystrokes during your meetings.
Besides, these tools are CPU friendly and have low latency.
Consider a noise-cancelling mic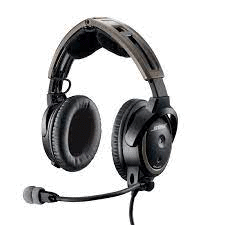 The keyboard click noise is not only troublesome. It interferes with the quality audio from your mic. Therefore, you must invest in a noise-cancelling mic. To get rid of it for good.
You're probably familiar with noise-cancelling headphones or earbuds.
Well, noise-cancelling microphones exist too. Noise-cancelling microphones come in two different forms. Some manufacturers also prefer to attach a noise-cancelling headset, while others are standalone mics.
They cancel keyboard and background noise by solely focusing and picking your voice.
A noise-cancelling microphone is very convenient.
It helps you to get rid of keyboard and background noise from your mic. You can try the KO53 Lavalier Microphone cardioid microphone.
Get mechanical rubber o-rings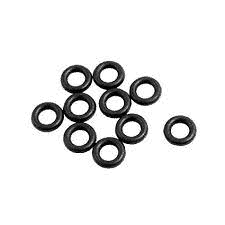 I once had this mechanical keyboard I had been using for years, and I did not want to get rid of it because I adored it for its quality.
However, it was so noisy, and it made my gaming sessions a nightmare. My friends could hear me tap my keyboard from their mics.
What did I do?
I bought mechanical keyboard rubber rings. And they worked perfectly.
Mechanical keyboard rubber o-rings are tiny bits of rubber you fit beneath each keyboard key. Thus, reducing and eliminating the irritating clicks from your keyboard.
Plus, they are easy to install. All you need to do is remove keycaps using a keycap puller or your fingers. Once you place your o-rings on your keys, return your keycaps. You're ready.
Read our other popular posts:
Conclusion
Now you don't have to worry about your annoying keyboard noise during your virtual meeting. Apply the 5 methods discussed in this article for a better experience.
Here's the best part.
You can combine some methods for more remarkable results. For example, if you get a mechanical keyboard and are not happy with the results, take things up a notch. Get a noise-cancelling microphone.