Do you guys want to know how to play music through speakers while using headphones? If yes, you are at the right place.
Having an audio interface means that you are able to listen to the music on your headphones and speakers at the same time.
I'm using the SPL Crimson audio interface which allows me to control output volume separately for headphones and speakers.
Most of the new generation audio interfaces have this possibility.
This is very practical. I prefer recording my bass or guitar using my favorite headphones. The sound is more direct, defined, and detailed.
At the same time, the sound guy, composer, or arranger can hear my playing through the speakers.
But what if you don't have an audio interface and still want to have two separate audio outputs? What if you're a gamer or you simply want to share audio that you're listening to, on your favorite headphones, with somebody else?
There are a couple of different solutions for this problem, both for PC or Mac users. It doesn't matter if you are using wired or Bluetooth headphones or speakers, here's what you can do.
How to play music through speakers while using headphones?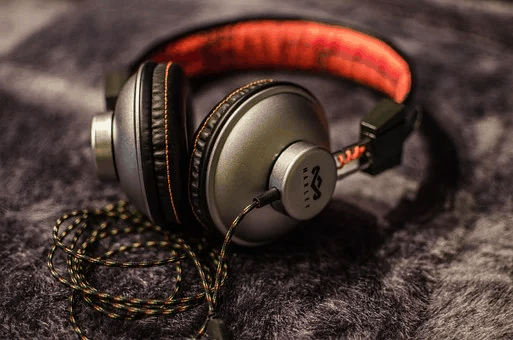 Using audio splitter
This is probably the simplest solution but requires investment. There are many different manufacturers of audio splitters. The sound quality will mostly depend on the price you paid.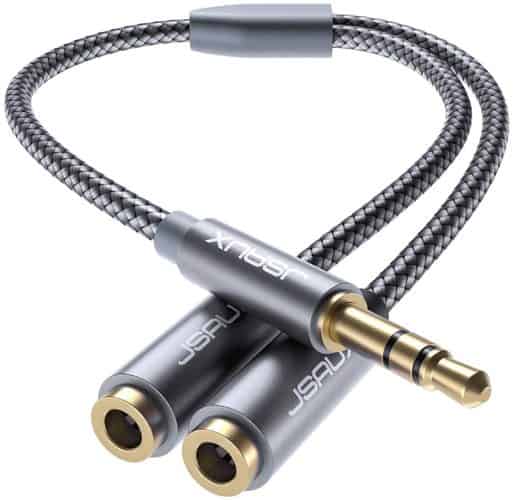 Audio splitters can be "Y" audio splitters or multi-audio splitters.
Y splitter will split your audio signal into two outputs. Simply plug the splitter into the audio output on your computer and use the splitter's "Y" connectors to connect both headphones and speakers.
Use the same method for multi-splitter which will allow you to connect even more than two devices (headphones or monitors).
If you're using Bluetooth headphones or monitors, connect the Bluetooth adapter with your computer's USB port. Then connect the devices to the adapter.
Making changes in the windows settings (PC users)
If you don't want to invest money to solve this problem, these are the steps you should follow to adjust the settings on your PC.
Connect your headphones and speakers to the PC's outputs.
Go to the Volume icon (down on the right side of your PC monitor) and click Sounds
Now that you're in the Sounds settings, go to the Playback tab, right-click on the Speakers
Click Set as default device. Now that you've set the speakers as your default device let's set the headphones as an alternative device.
Go to the Recording tab and right-click Stereo mix
Choose Properties
Under Properties, you'll find Listen tab
Click on the Listen to this device box
Open the Playback through this device box and choose Headphones
Click Apply
Making changes in the sound settings (Mac users)
Go to Finder and click Applications
Choose Utilities and go to Audio MIDI setup
There's a + button on the left side, click the + and choose Create Multi-Output Device
Now that you've opened Multi-Output, right-click Multi-Output Device (on the left side of the screen) and choose Use This Device For Sound Output
Check the box of the device you want to use (speakers) and set the device as Master Device
Now check the Drift Correction of the device you want to use as a Slave Device
After you've adjusted the master and slave device, go to System Preferences and open Sound
In this panel go to the Output tab and choose Multi-Output Device
Audio routing apps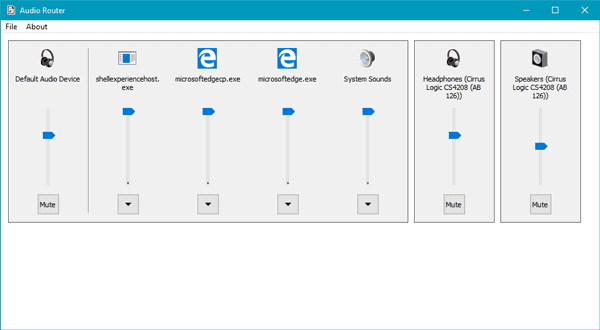 One more way to play music through speakers while using headphones is to install an audio routing application. This application is actually a sound mixer that allows you to route your signal to different devices.
These apps are switching your main input signal to several different outputs. You can choose which output you want to use and which device is connected to that output.
Most of these applications are free for download if you want to use the basic functions. For advanced functions, you will have to pay.
The advantage of these apps is that they give you the opportunity to have even more control of the sound you're playing.
This means that you can use equalization (adjust the sound as you prefer: more bass, more mids or highs, etc), switcher between mono and stereo signal, two or even more inputs and outputs, solo or mute channel, etc.
One of the best features of these apps is that they will not have an audio delay between the headphones and speakers you're using.
They usually have very nice and simple designs and are users friendly. You don't have to be an expert in the field of audio routing to use these apps.
These are some of the options you have:
Conclusion
Generally speaking, any of the options I have mentioned shouldn't be hard to apply. Now you can enjoy listening to the music on your favorite headphones while your friend can listen to the same music on the speakers.
Be aware that the adjustments in the system's settings can cause problems with volume control. It can also cause a noticeable delay between master and slave devices. If you want to avoid potential delays, use the apps designed for audio routing.